March 2018
First day on the month, Sawyers Valley assisted in battling a bushfire on Gorrie road in the afternoon and into the evening.
Thank you to all the friendly crews who worked with us. A big thank you to Parks and Wildlife for feeding us a great dinner while called away from home.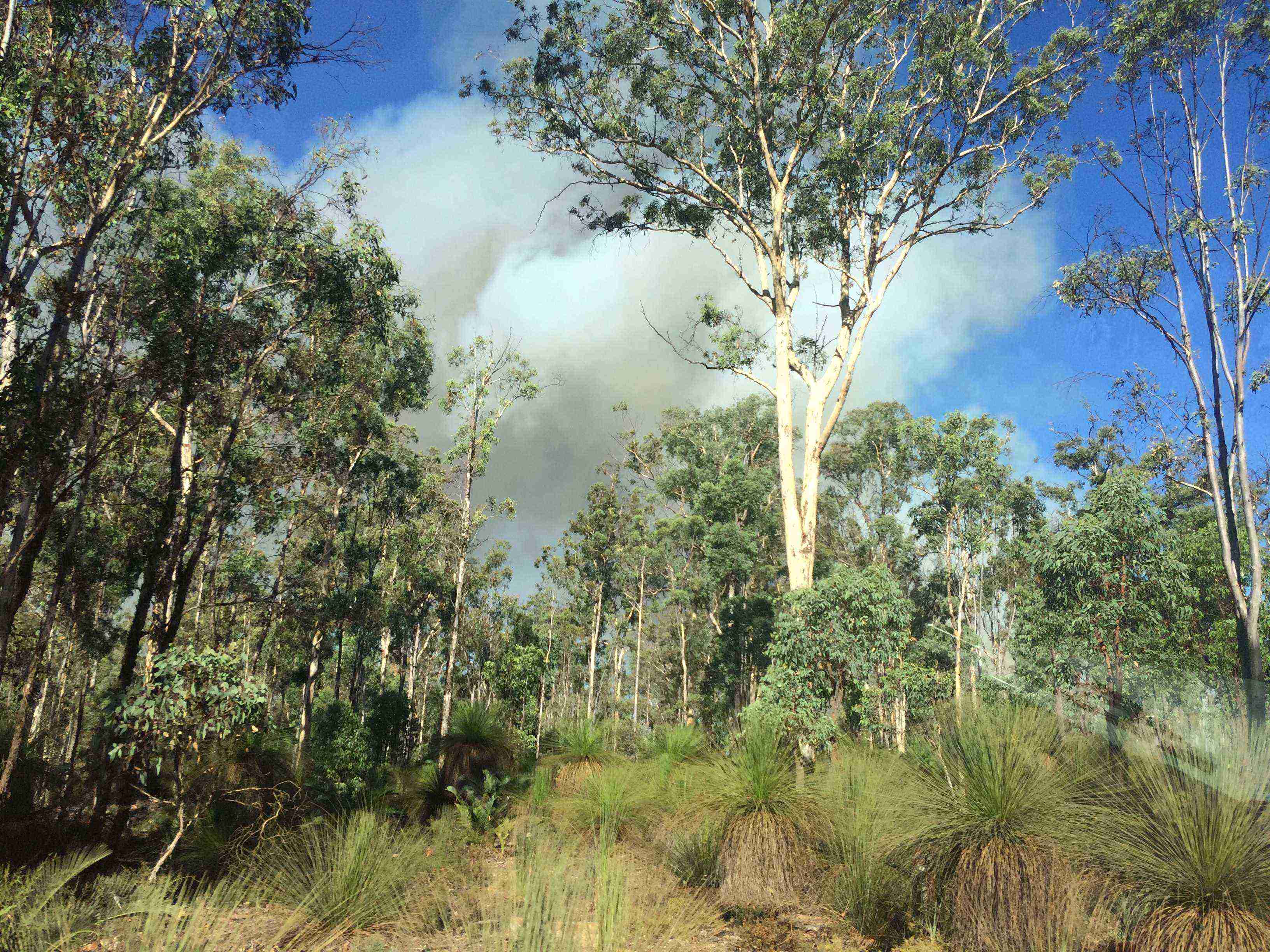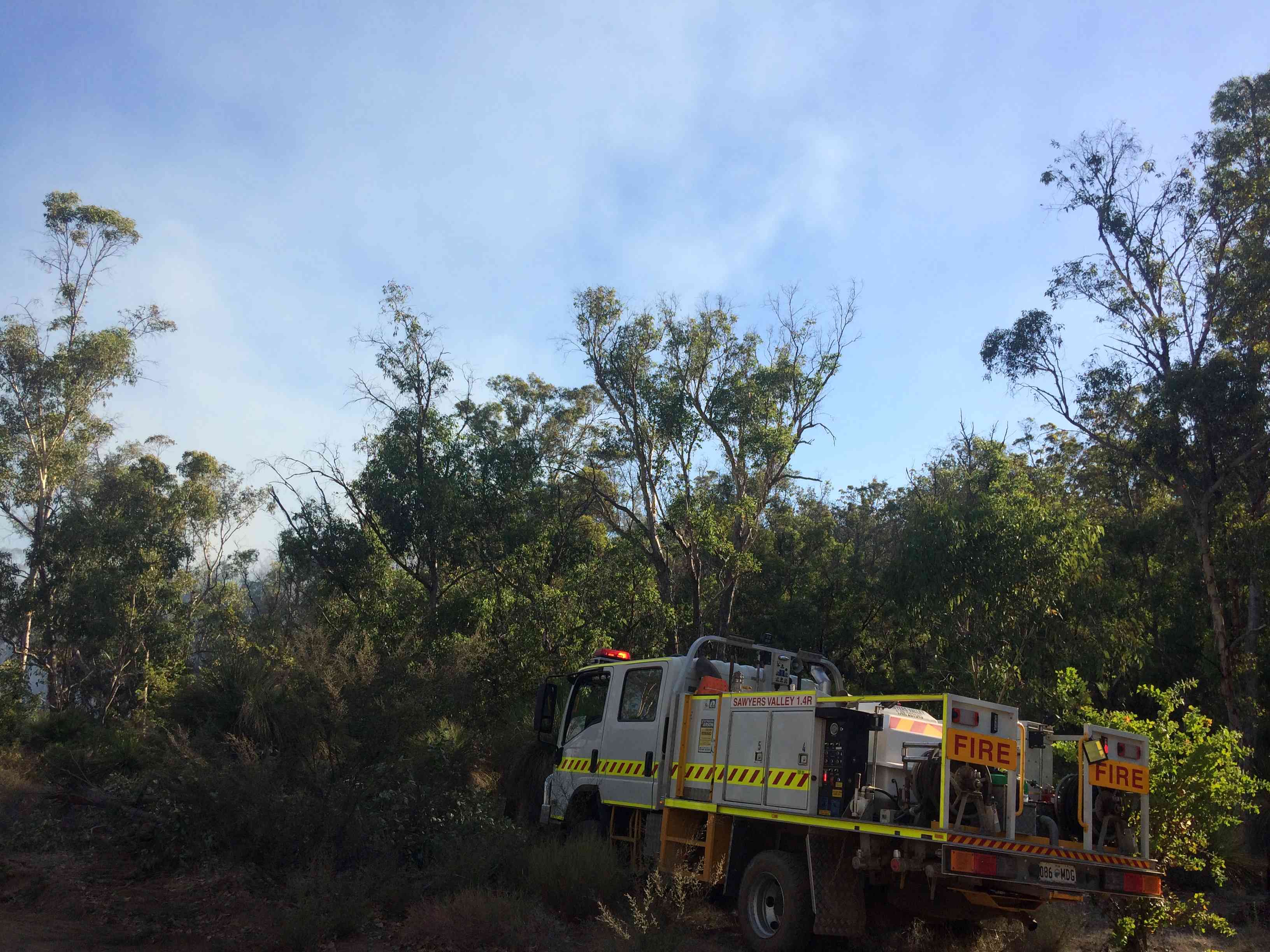 Smoke plume on arrival and the 1.4 gaining access.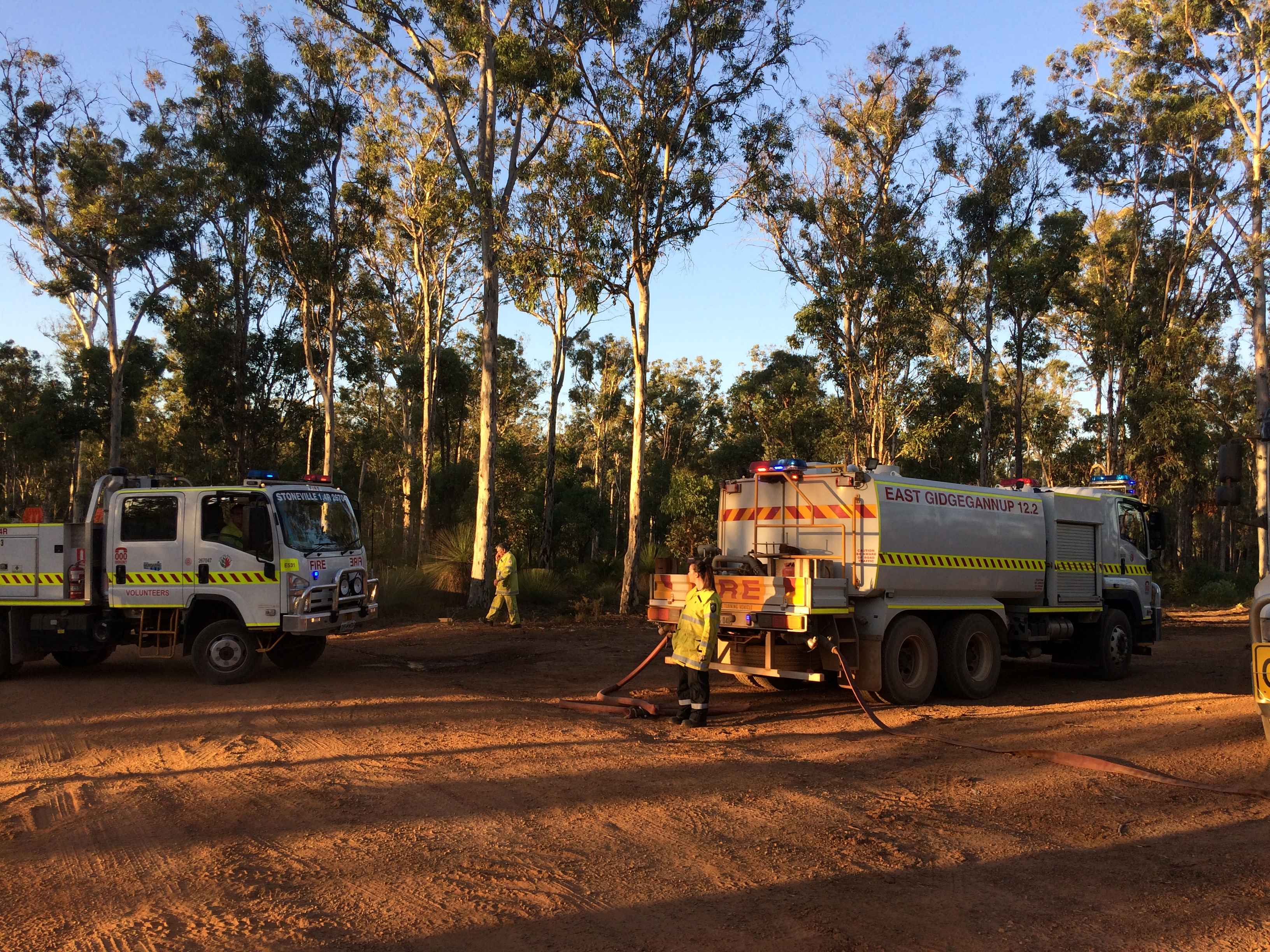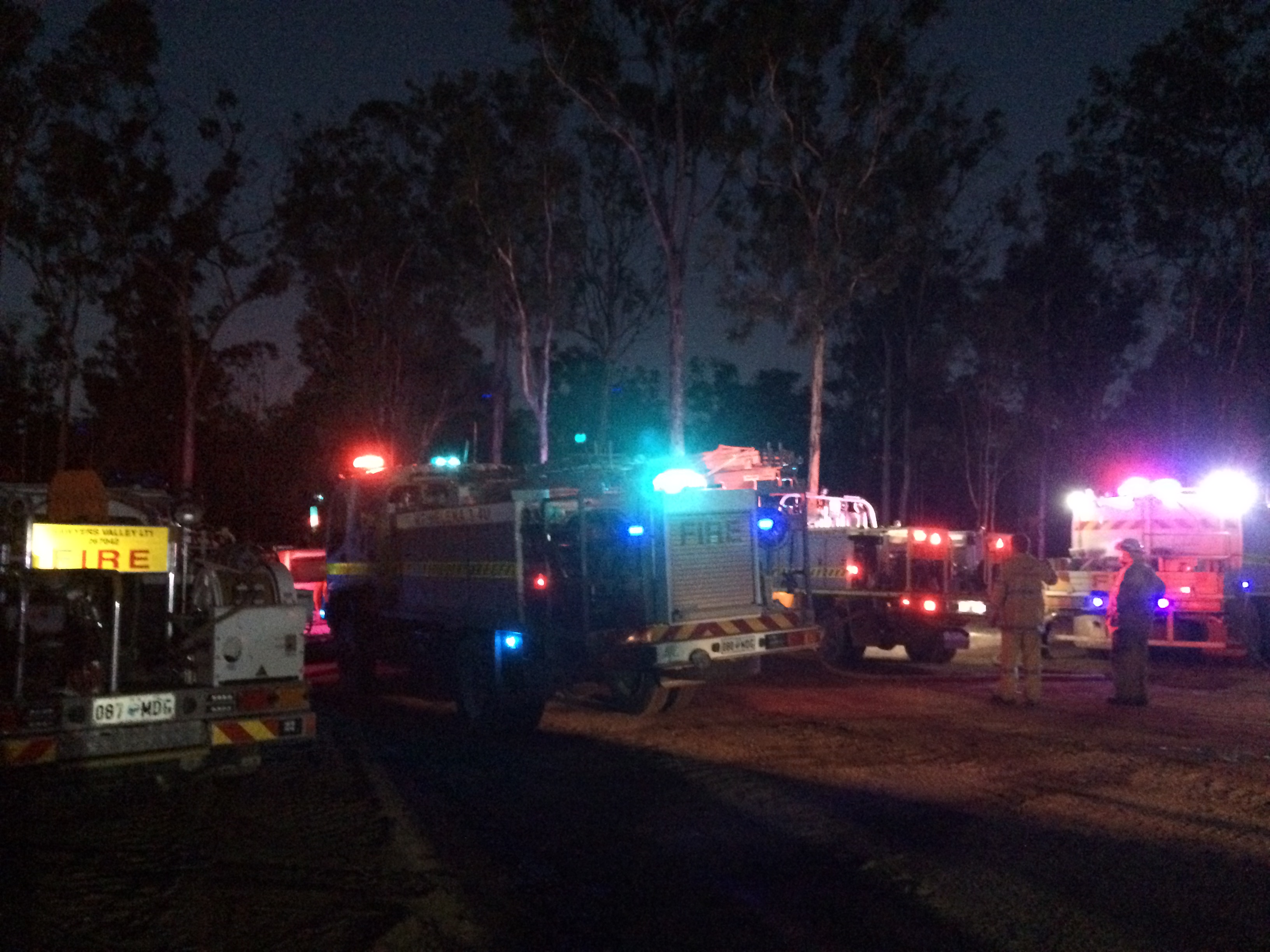 East Gidgegannup's 12.2 providing water and back at the control point for supper.
Mundaring Shire Annual Family Event
Our members and families had a great time at the annual event.  Alas we did not win the tug-o-war, we need to discover Mt Helena's secret.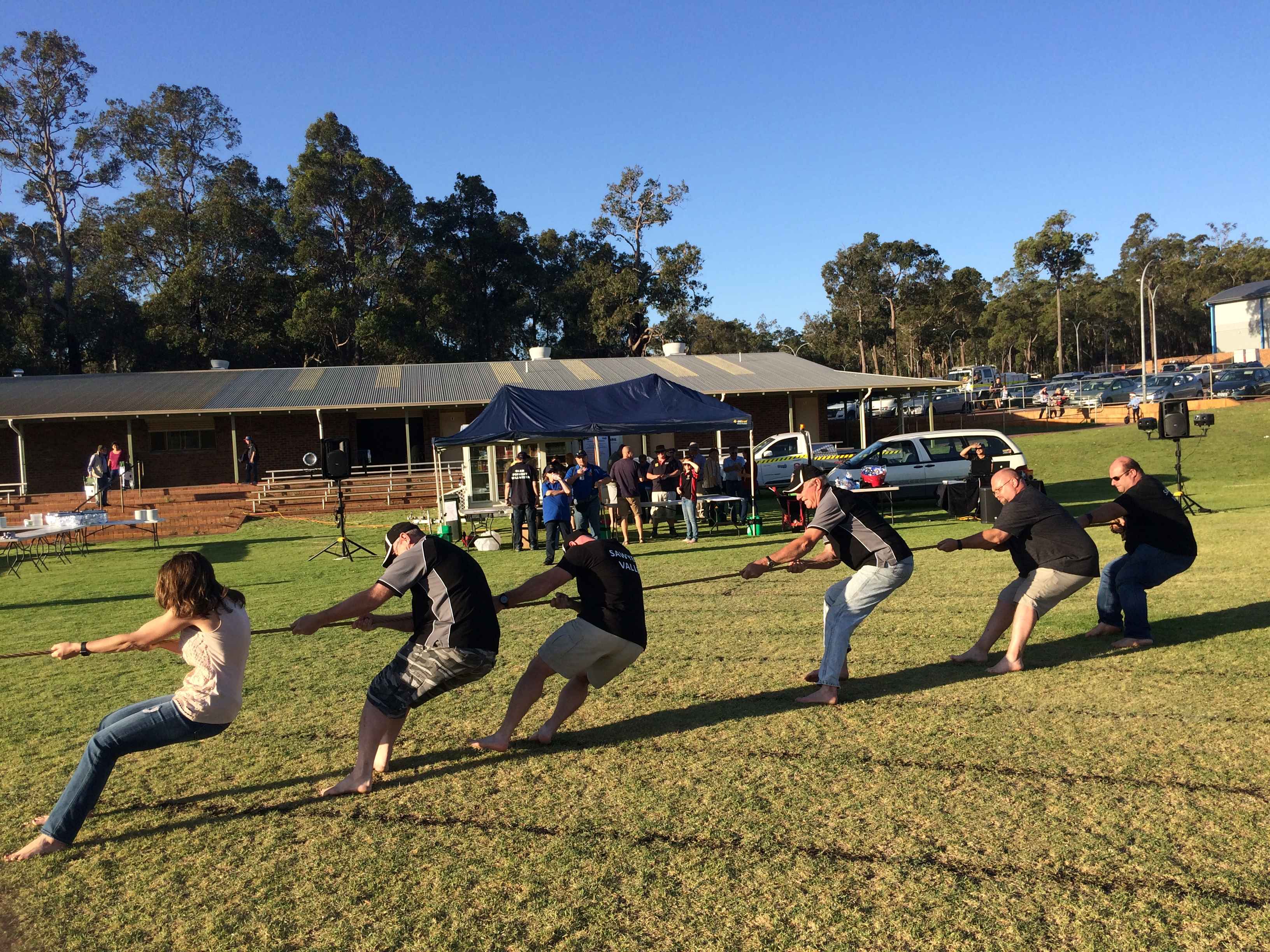 We would also love to congratulate one of our long serving members Simon Farrier on being awarded the Shire of Mundaring's Life Membership after more than 15 years of firefighting and dedicated service. 
Simon is no stranger to awards and has taken on many different and significant roles in serving within the brigade, for the greater community.
"While at the Gnangara fire, a much fitter Simon was accused by another brigade member of pulling the fast attack backwards by the fire hose just to get to a fire!"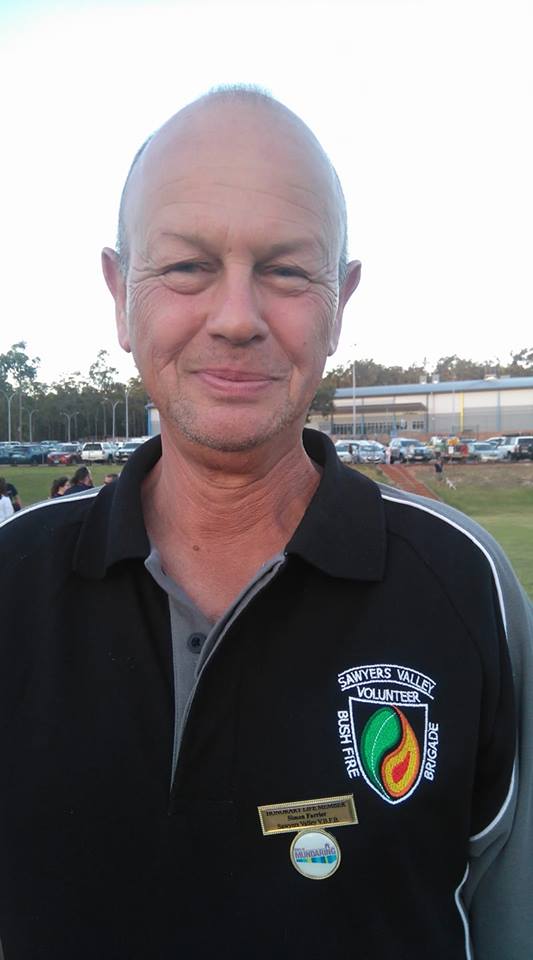 Thank you for honouring the brigade and community with your service and dedication Simon.
The Blue Sky Festival
Sawyers Valley along with Parkerville, Mt Helena and Stoneville brigades, presented a colourful display of information and awesome fire trucks.  It was a great day and hopefully we helped a few residents better prepare for the fire season.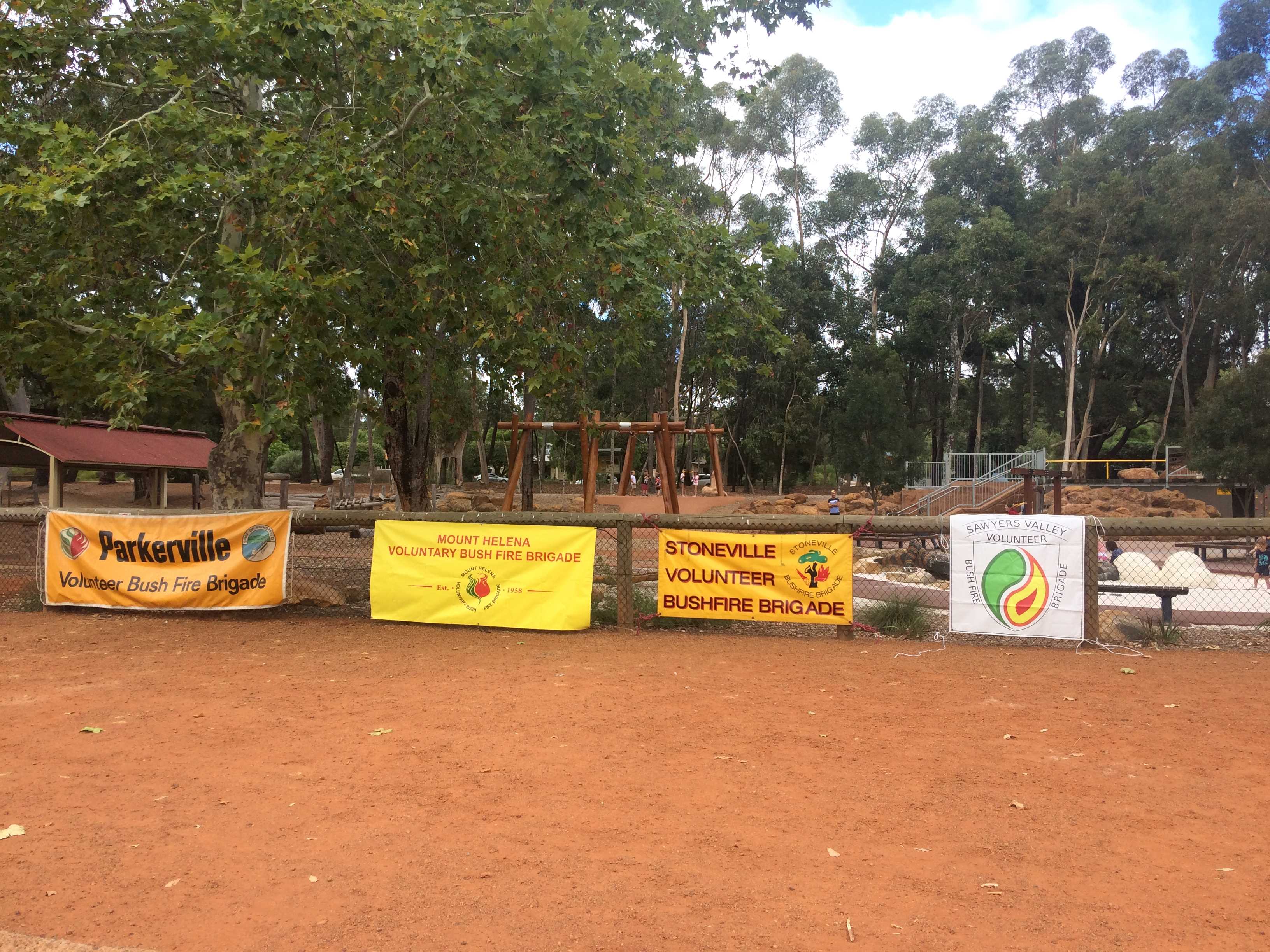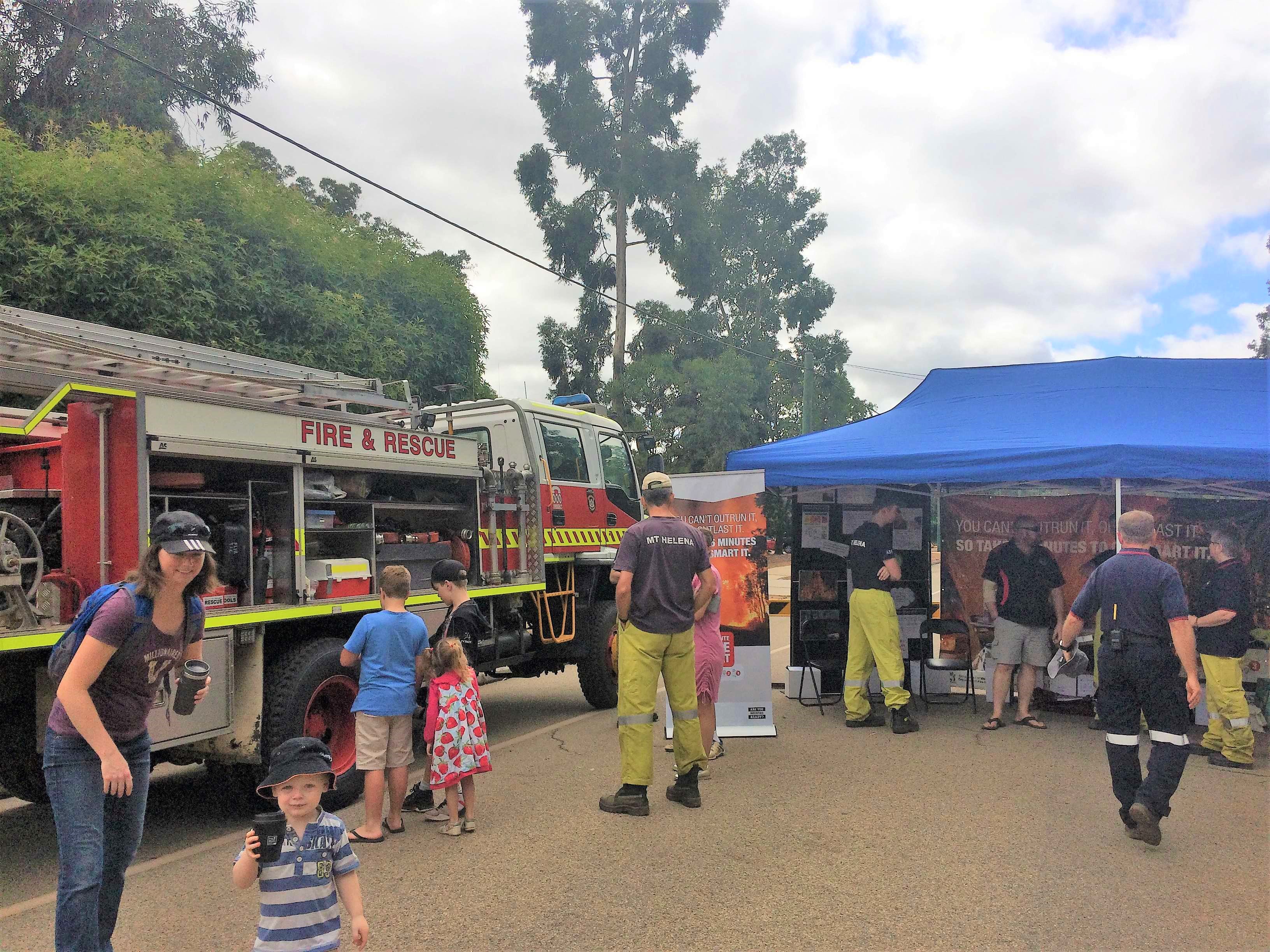 Brigade banners displayed and Mt Helena's 3.4 next to the information tent.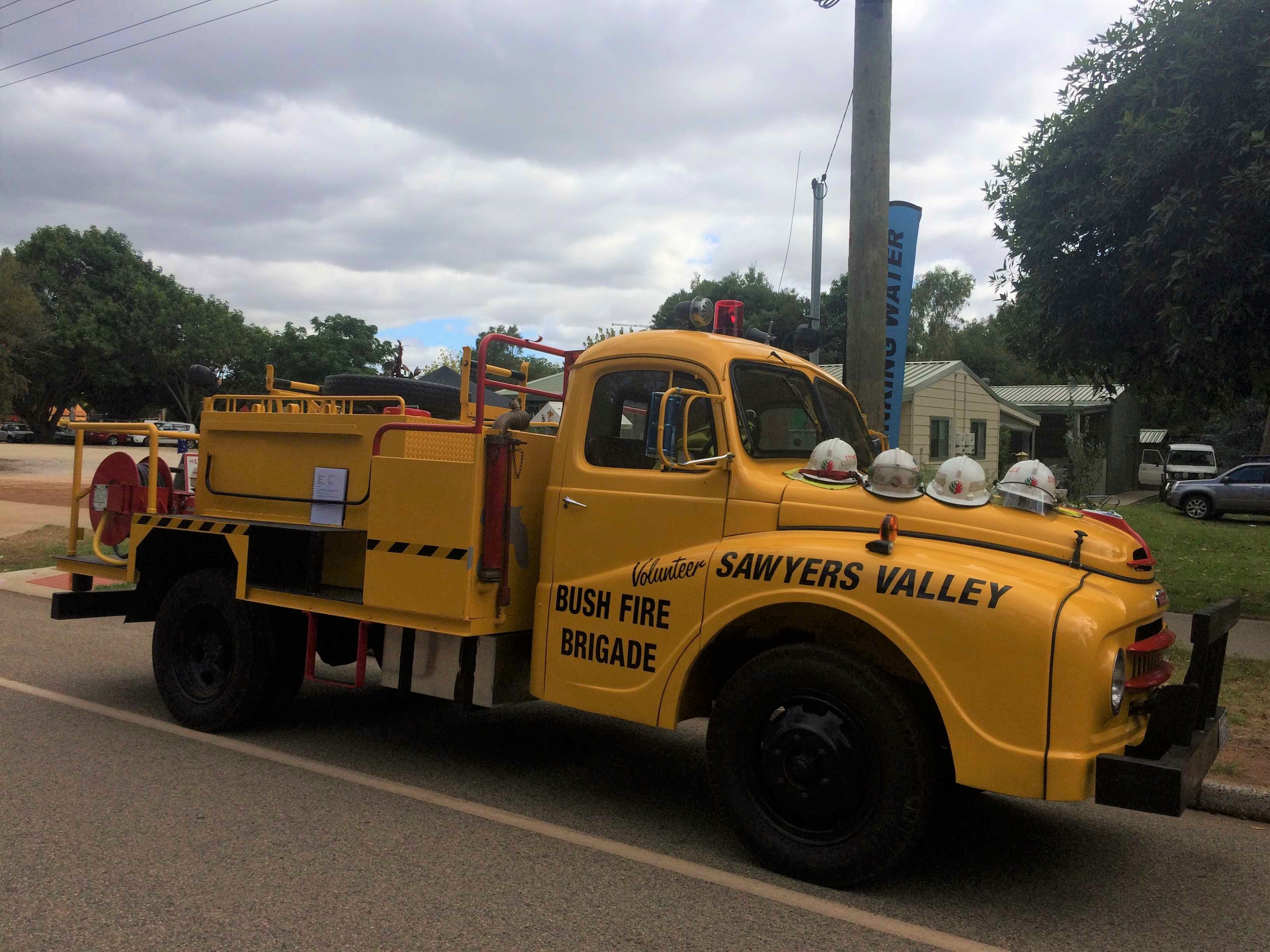 The mighty Austin was very popular.