Auction Next Saturday
On Saturday the 26th of November, our Brigade will be catering for this Sale being held by one of our members. 
There is all sorts of interesting gear going under the hammer, as you can see from the flyer below.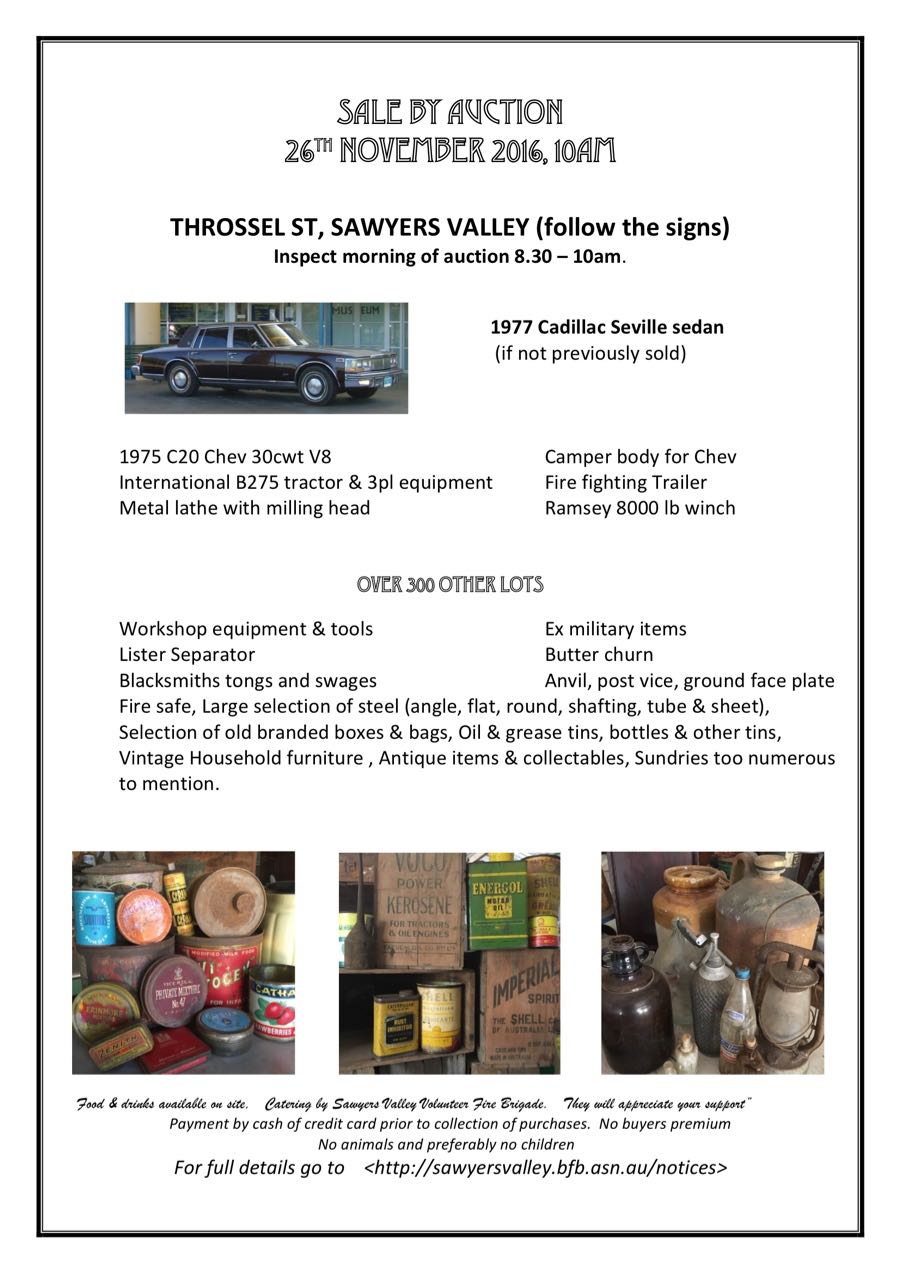 http://sawyersvalley.bfb.asn.au/notices
Come along and have a look and maybe a bid, and while you are there, buy some tasty food or cold drinks from our cheerful Brigade members.
Please don't try to buy before the day, because nothing will be sold before the auction apart from perhaps that lovely old Cadillac!