June is nearly over!
This month has gone so fast.  Luckily we still collected plenty of photos!
Both Saturday Schedules and controlled burns have been fantastic, with a large number of people turning out, showing plenty of enthusiasm and good spirits. Many thanks to you all. You are making the Brigade and station a wonderful place to be!
We've had two controlled burns, and one call-out to a car fire this month. 
The first burn was at one of our member family's places in Mt Helena. A few of our new firefighters turned out and got their first controlled burn under their belts towards their full firefighter qualification.
Andy was hard at work and seemed to be enjoying himself.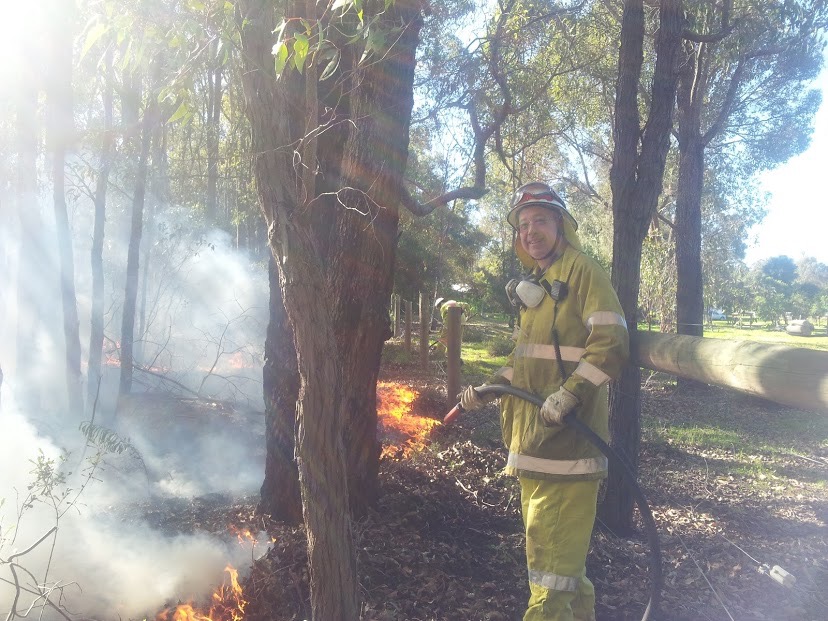 Michelle did a great job with the firebug and the rake hoe, while Angus looked after us all.
We managed to find and safely move the resident bobtail to unburned land, so we were very happy about that, and the fire was a nice cool mosaic burn so the bush will soon recover.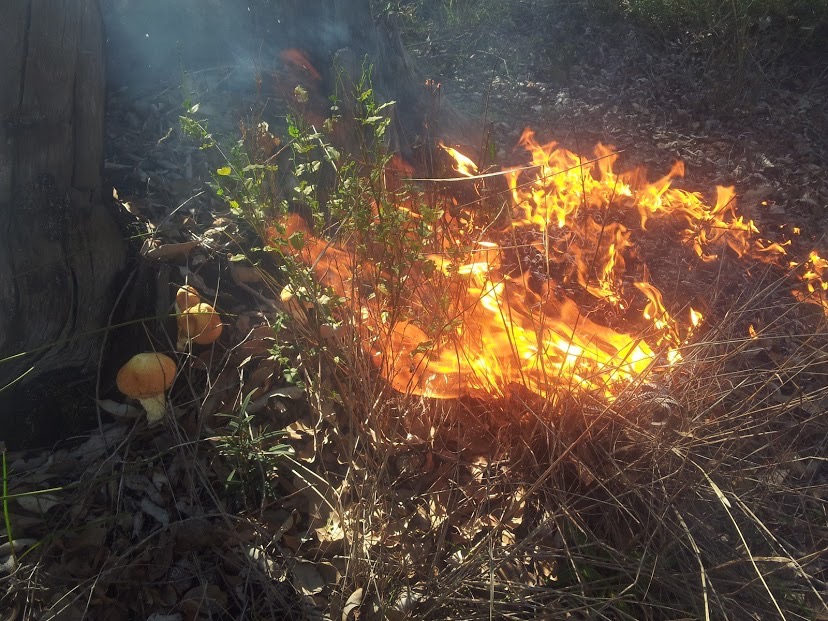 The next burn was to be on crown land down Cole road. We did a great job making a firebreak that ran along a creek line and clearing existing firebreaks of fallen trees, but in the end the land was just too wet to get burning.  We actually had a great time, though.  Lots of good company, beautiful forest, and a fine and bright winter day made it all worth it.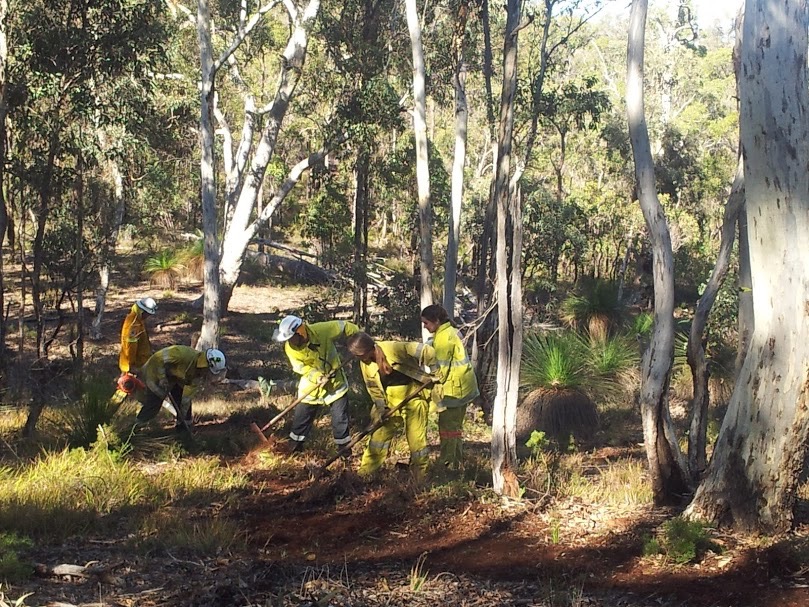 Steffo and Jen seemed to be enjoying themselves.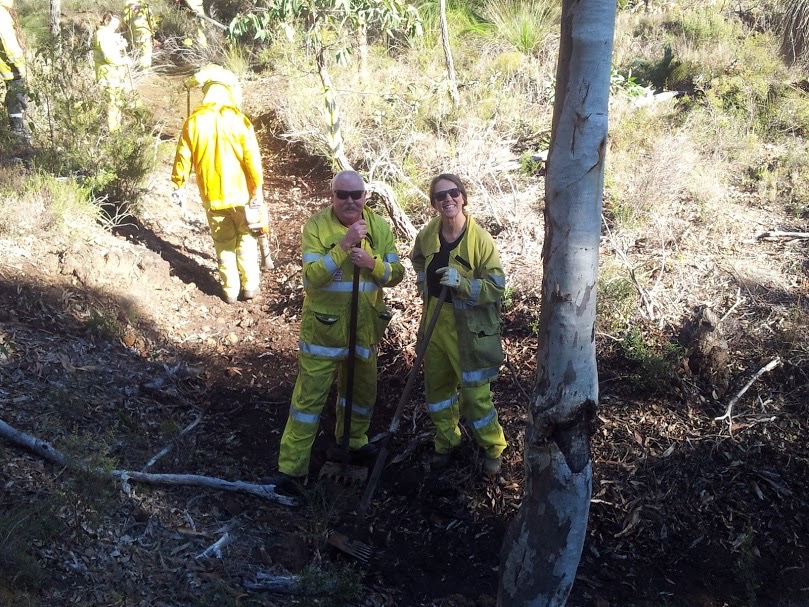 It's amazing how fast you can clear a break with many hands.  We reckoned we were rivalling the hotshots of the US for efficiency!   
The firebreaks will still be ready for us when the ground dries out a little, and then we will be able to complete the work.  Here is Gogs posing with the mega strong leaf blower that we borrowed for the day.  We're thinking it might be a good fundraising goal next. It made short work of the leaves on the firebreak and is apparently great for clearing around piles of logs and stags too.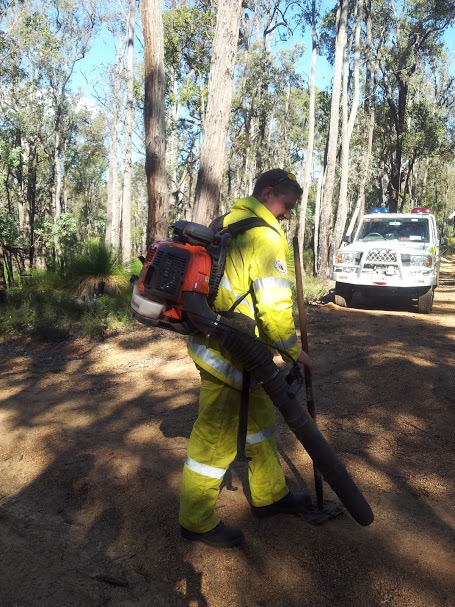 Our only call out this month was to a car fire in the evening.  It was dark and smoky.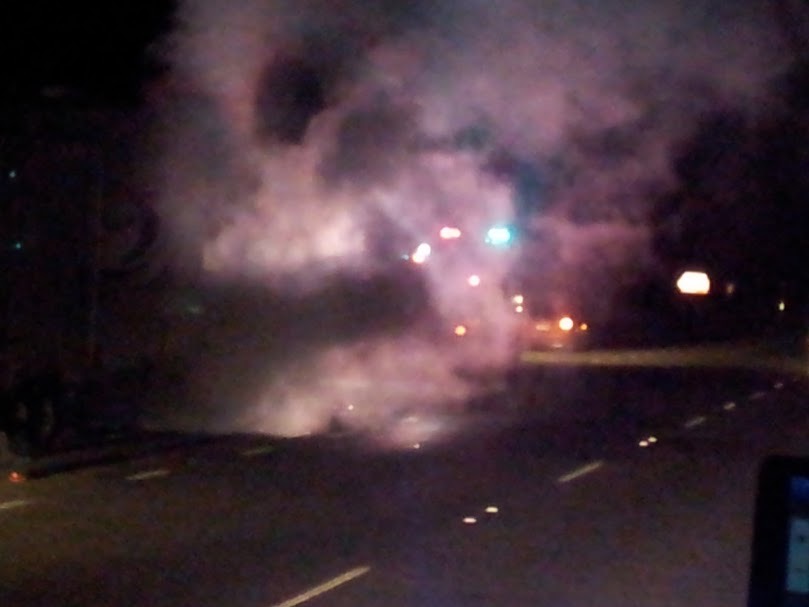 We are not equipped with the breathing apparatus to put out car fires, but we helped direct traffic.  Elton did a great job of getting the 1.4 through the confusion of backed up cars to the fire.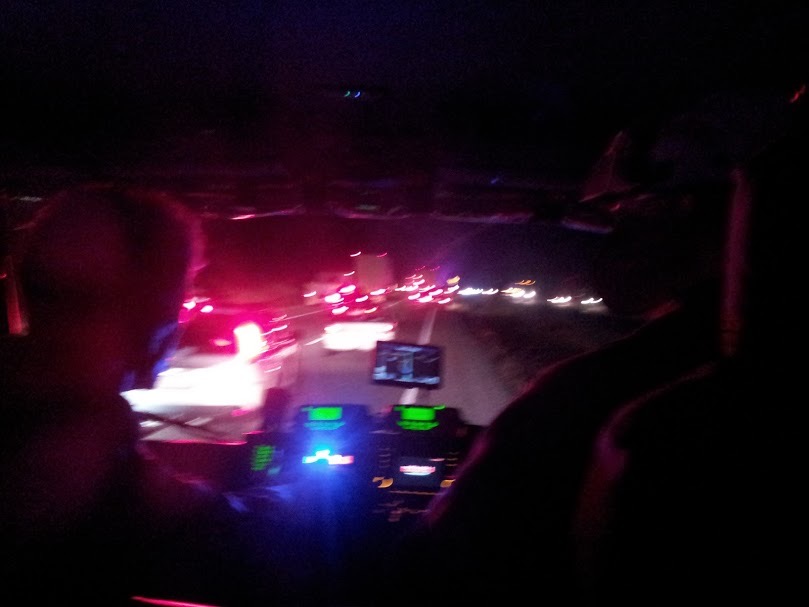 In fundraising news, Nikki ran another humdinger at Club Sierra.  Go Nikki!  Her lovely mum, Val, became ill at the event, and we are glad to hear that she is feeling ok now.  Final numbers are not yet in but the amount raised was around the $700 dollar mark!  Quite a few members went along to help set up and run the Ladies Night, and many thanks go to you all for that.  Our goal of getting the automatic hose reel winder has come a long way closer in the last two months!  Special thanks to Club Sierra! Many thanks also to everyone who donated products and services to the cause.  Here's Andrew picking up a generous voucher for the raffle from Hangers Boutique in Mundaring.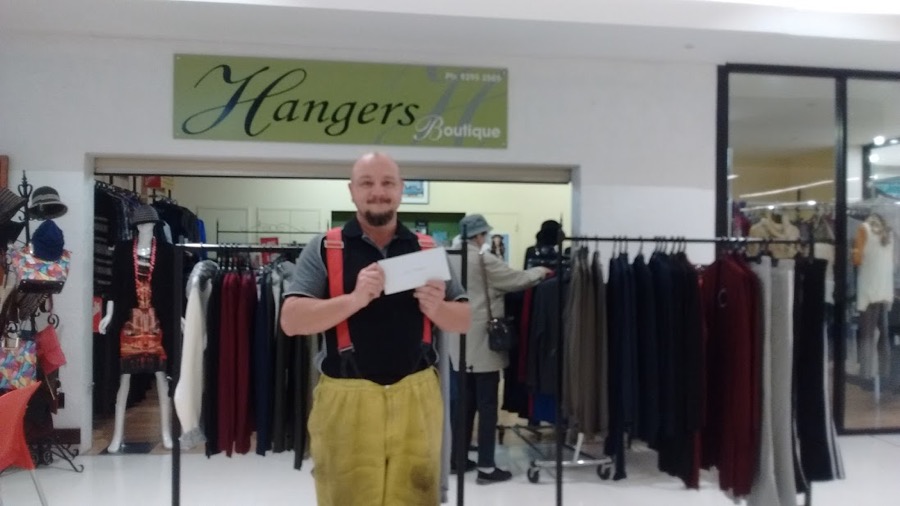 Andrew has just today completed his Crew Leader training, so well done, Andrew!
Other generous businesses to thank and support are Amcal Chemist Mundaring, Earnshaws, Mundaring Massage, Patch of Country, and Tulips beauty salon.  Also our own Jen and Steffo Gardiner once more suplied a table full of amazing food, so many thanks for that to you both!

This month, some of our members popped in and tackled the woodpile for our long time stalwarts, Charles and Anne, who spoiled us with afternon tea afterwards. We are hoping to get that pile down to nothing very soon!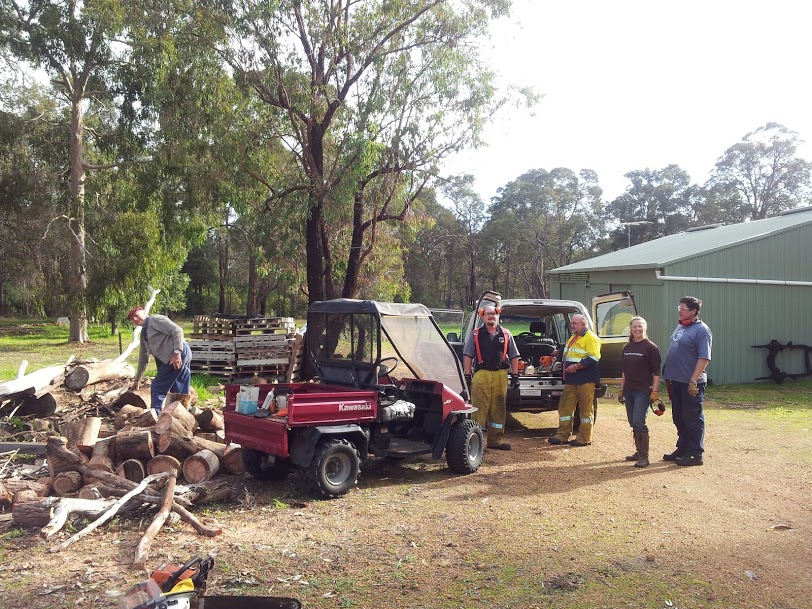 This Saturday we broke into teams and took turns clearing out the old fire station and doing a driving GPS exercise.  We got a long way towards having the old station fully clear.  "Many hands make light work!"  A little rain made the driving more fun too.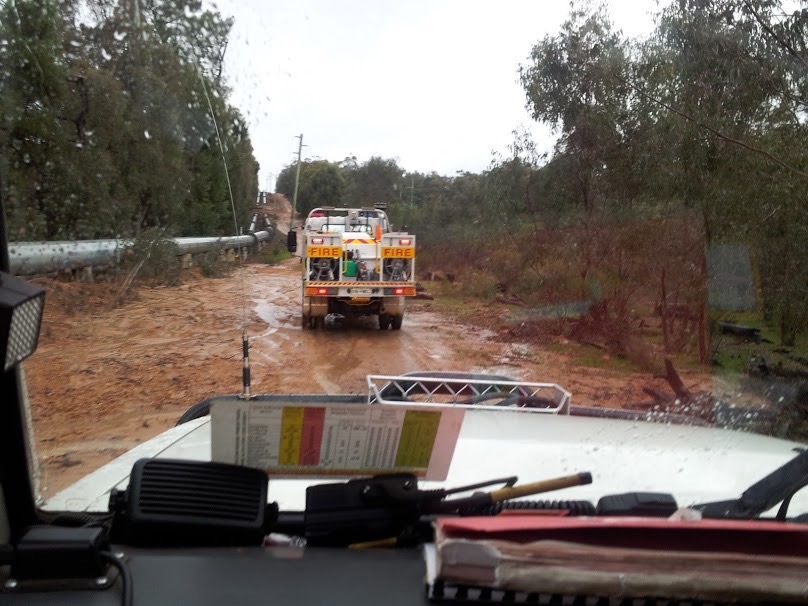 Little Niamh was a great help at the old station and can hardly wait to be old enough to be a cadet!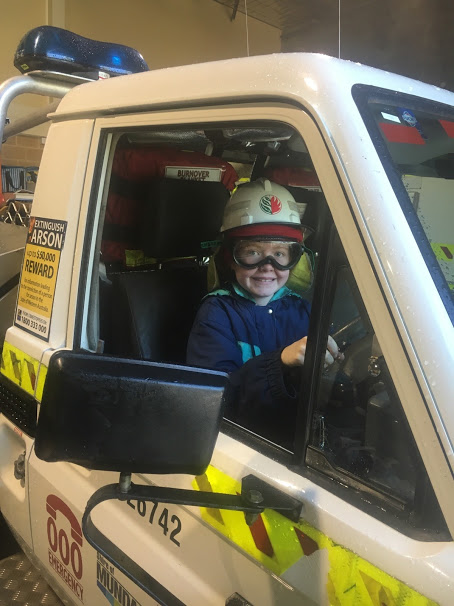 Our AGM saw that quiet achiever, Warren, scoop the pool of prizes, with awards both for most valuable member and also the Equipment Officer's choice.  It just goes to show that those members who go along quietly doing their best are noticed and appreciated more than they might know! 
Photo credits this month go to Andrew, Craig, Elton and Tina. Don't forget to send us any great pics you get!