News for May
Well, it might be off fire season, but the brigade has been very busy.  There were so many great photos taken that it was hard to know which ones to choose!
Right at the end of April, we had a Games Night at the station.  Sadly only one photo was taken, early in the evening, because we were all having too much fun to remember to take any after that. By all the reports we've had, it was a successful night.  Many thanks to Jen and Steffo Gardiner for providing the incedible spread of food that we were spoilt with.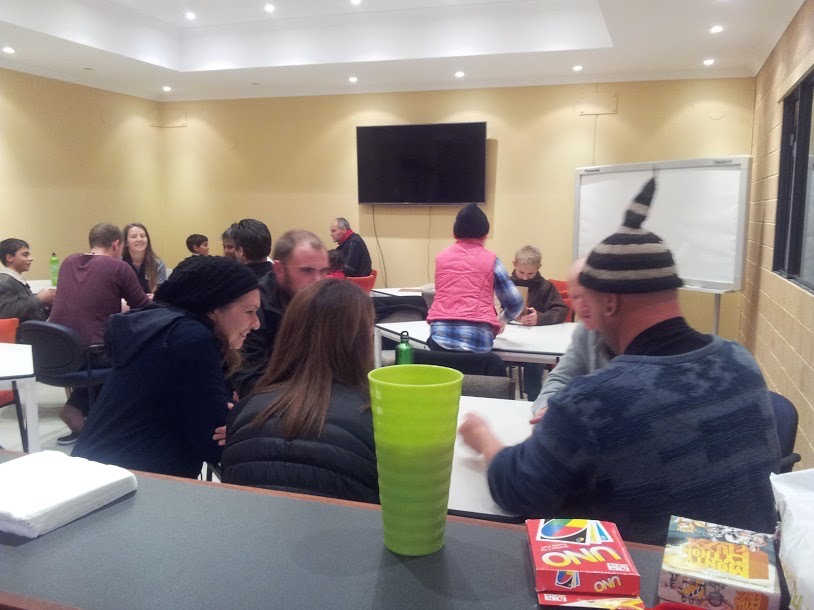 We have had four new members go through their basic training this month. Many congratulations to Andy, Jenny, Mirline and Murray.  We are very glad to have you on board with the team!  Looks like you had some fun at training!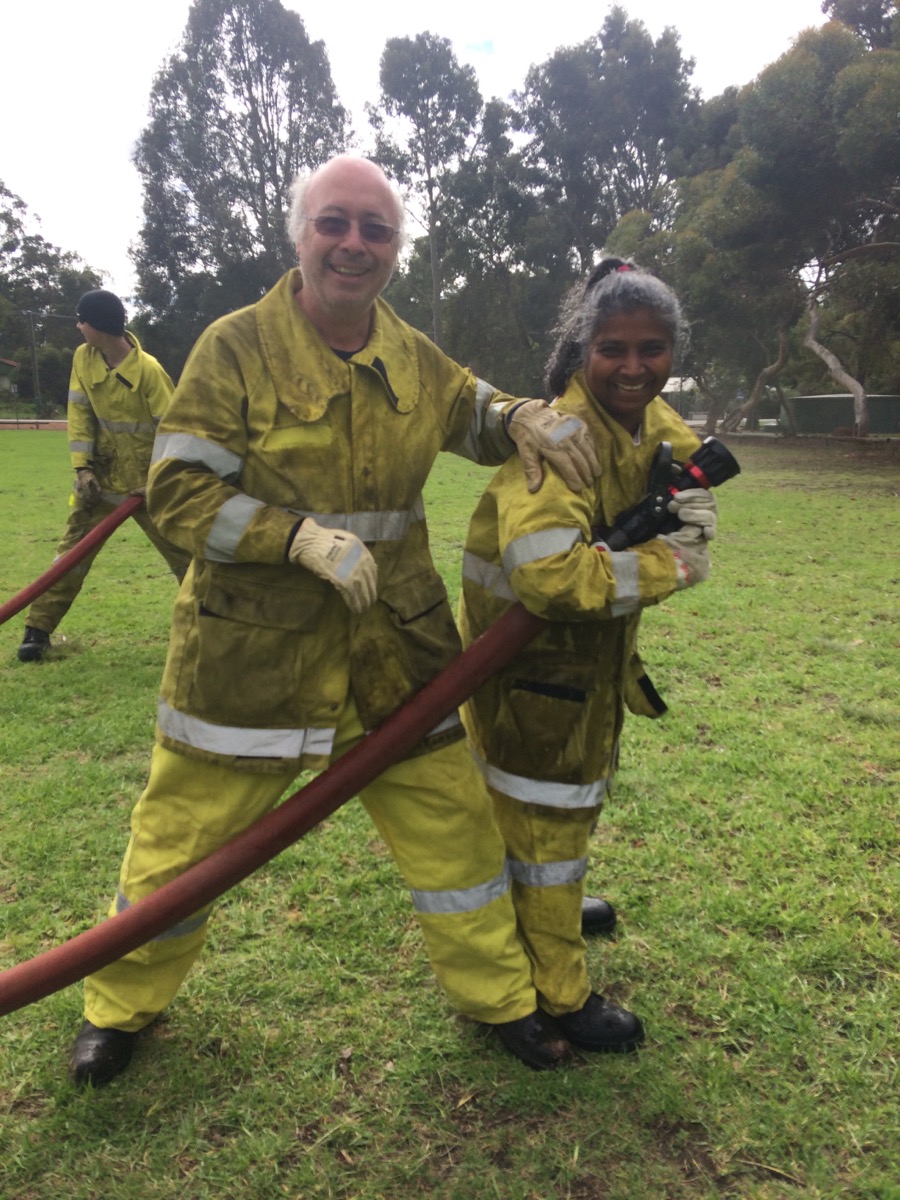 We are also very lucky to have had Gordon's brother,  Pierre, join us from West Swan Brigade.  Their loss, our gain!  Pierre is already trained and ready to go.  
Niamh from the local Cadet Brigade came out to a Saturday Schedule and gave us an example of the sort of thoroughness the Cadets learn to put into vehicle checks.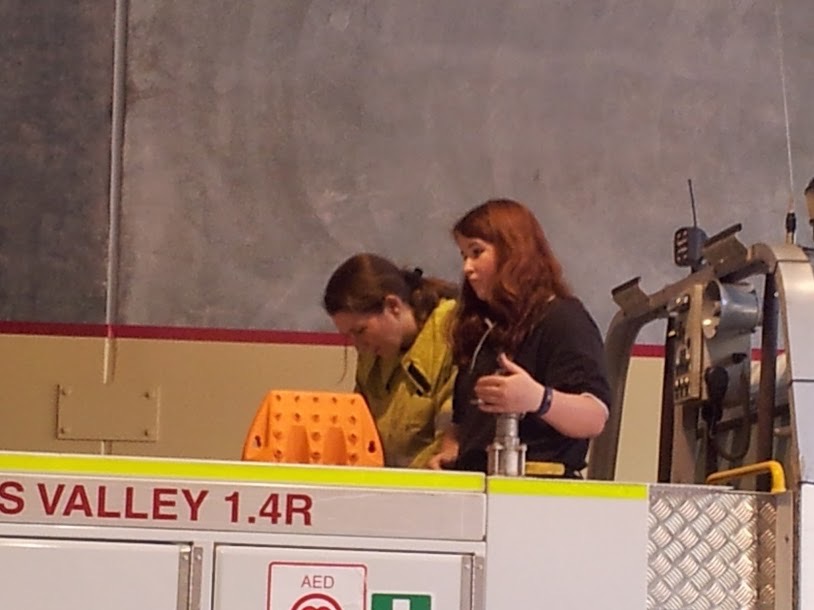 On the 14th of May, Club Sierra hosted a Fit Night with proceeds going to our Brigade.  Many thanks to Julie and Tarrin for offering their venue and services, and to our own Nikki for organising it.   Four members, Andrew, Gordon. Pierre and Tina,  went along to do a bit of PR and ended by joining in to the whole hour's class, boots and all!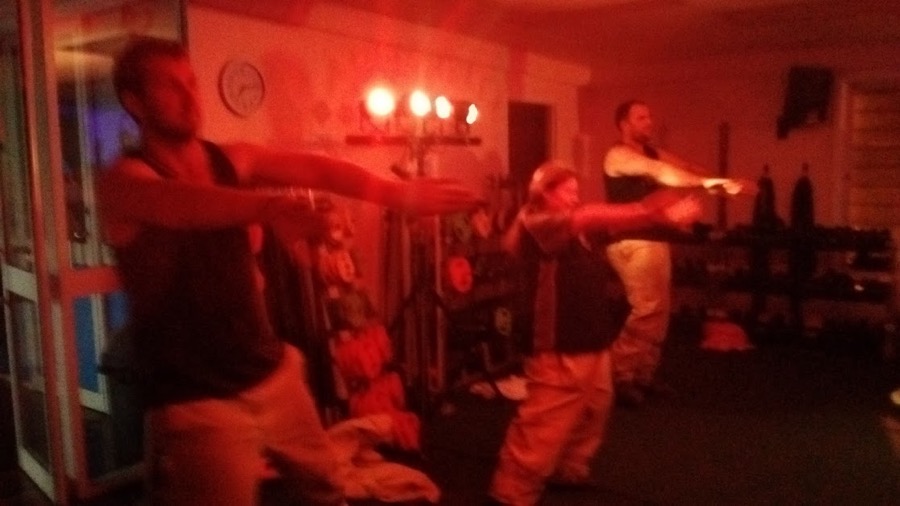 Gordon even wore his helmet for a while!  Brave man!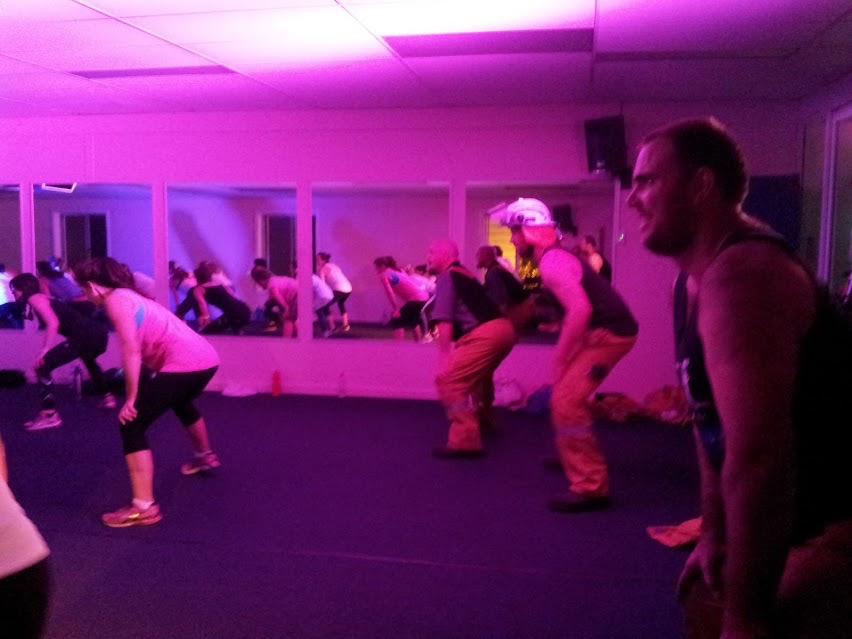 It was a great exercise in community spirit all around.  There was also a raffle with prizes provided by Mundaring flower Shop, Arbonne via Nikki, The Body Shop, Earnshaw's RE, and Jen and Steffo Gardiner. If you can, give them some of your custom and tell them why.  :)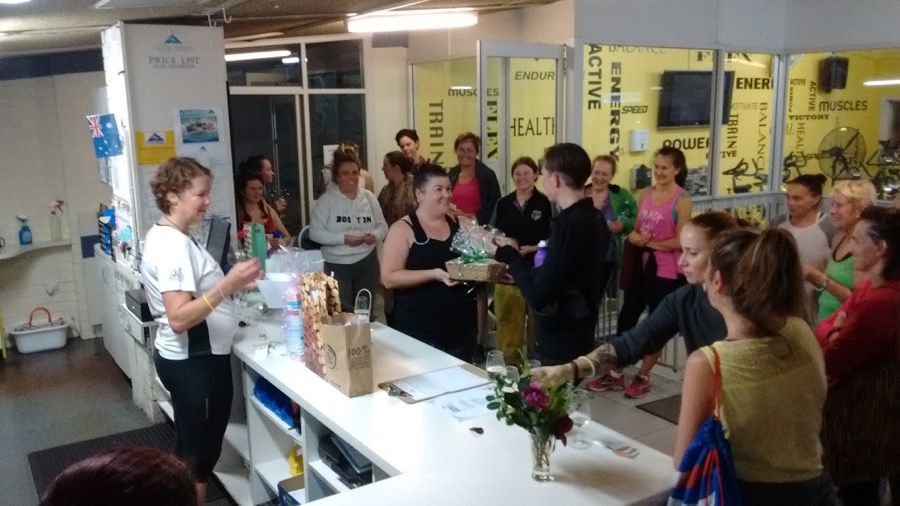 On top of all the fun and fitness, the night also earned over $600 towards the automatic hose reel winder that we are currently raising funds to buy.   Well done to everyone involved!
Next month, Club Sierra will once more kindly open their doors for us, this time to host a Ladies' Night.  $10.00 will get you in, plus a glass of champers, lots of lovely nibblies, and many freeby items and special offers provided by a range of stall holders. It promises to be a good laugh so if you know a lady who likes a bargain,  or are one, use this link to buy your tickets.
https://www.eventbrite.com/e/ladies-night-tickets-25629920783?aff=utm_so...
On the 20th of May,  16 of our brigade members turned out in Perth to raise money at the annual street appeal for the bushfire brigades.  This was a fantastic effort, as the more people you have, the more money comes to your brigade.  We aren't sure of final numbers, but it looks like $3000 or so will be our share for this year. Woo hoo!
Secretary Vicki and Captain John were there, working above and beyond the call of duty as usual.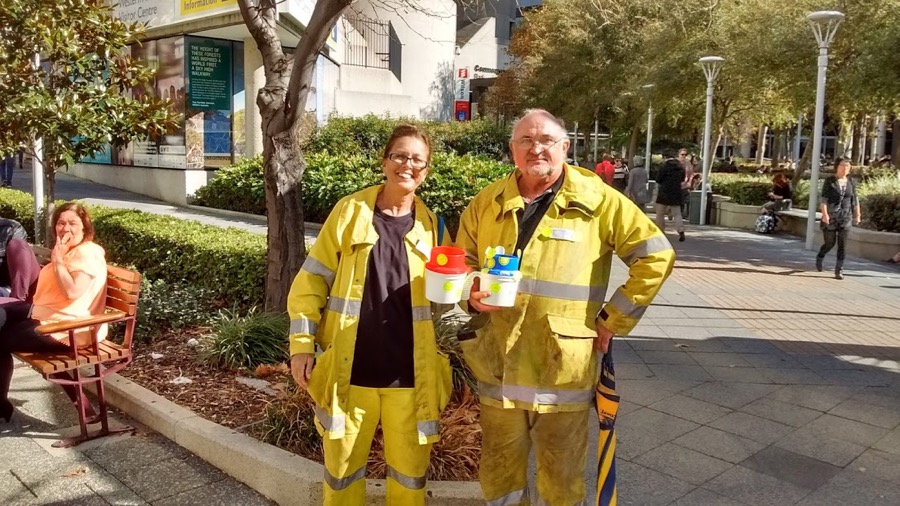 Charles, who has been to this event to collect money for us every year for 20 years!  Go Charles!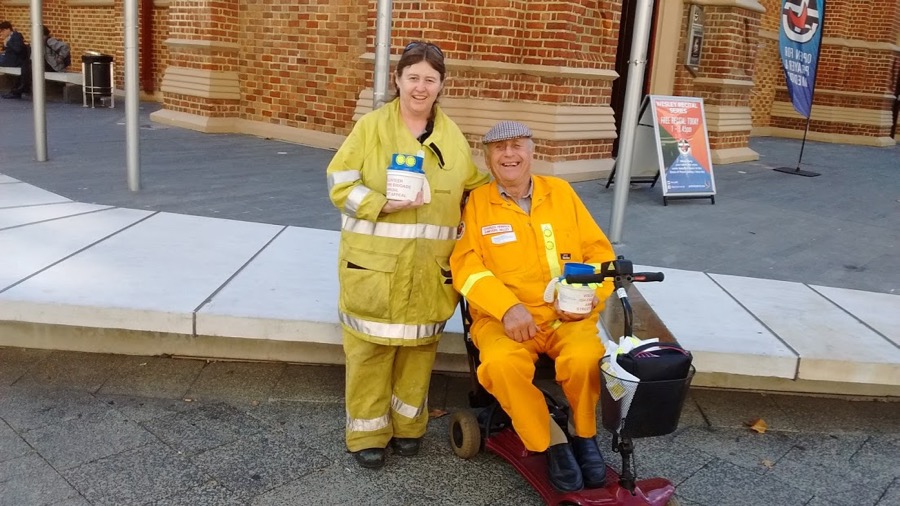 Jenny got what we think was probably the best single donation of the day of $100!  Well done Jen!
The archive shelves upstairs in the station are finished at last!  Yay, no more head bumps! (Though it might be too late for Tina, judging from that photo!)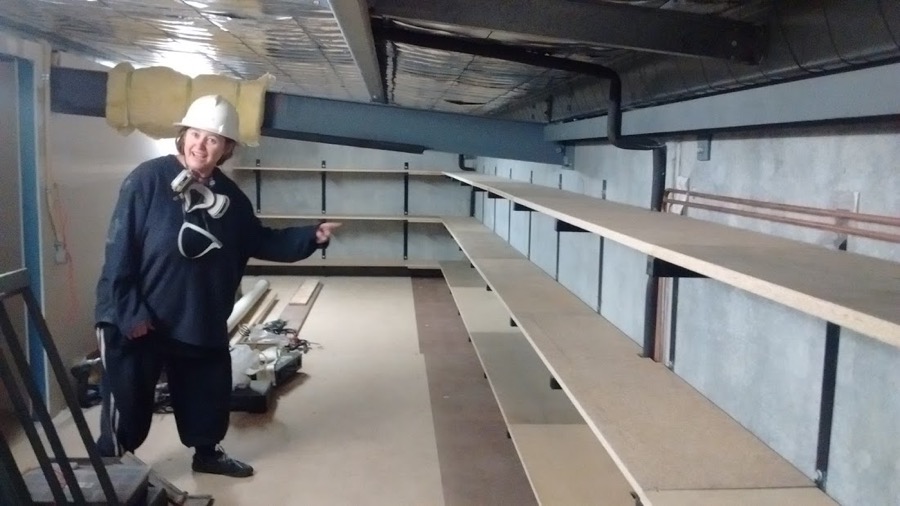 Saturday Schedules have been bustling all month.  It has been fantastic to see so much enthusiasm at the Brigade.   The cup of tea time is always a good laugh and chance for the team to bond a bit more.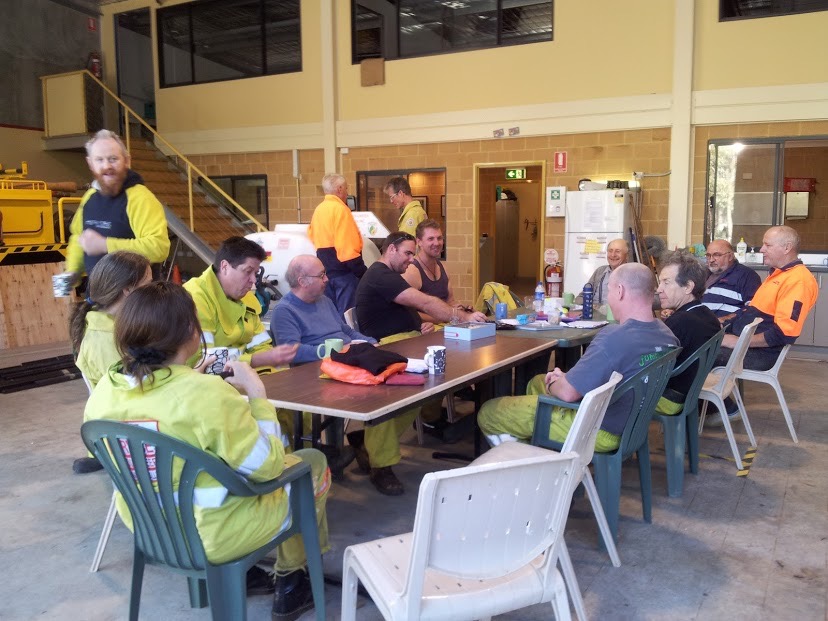 We have also done some very interesting training exercises.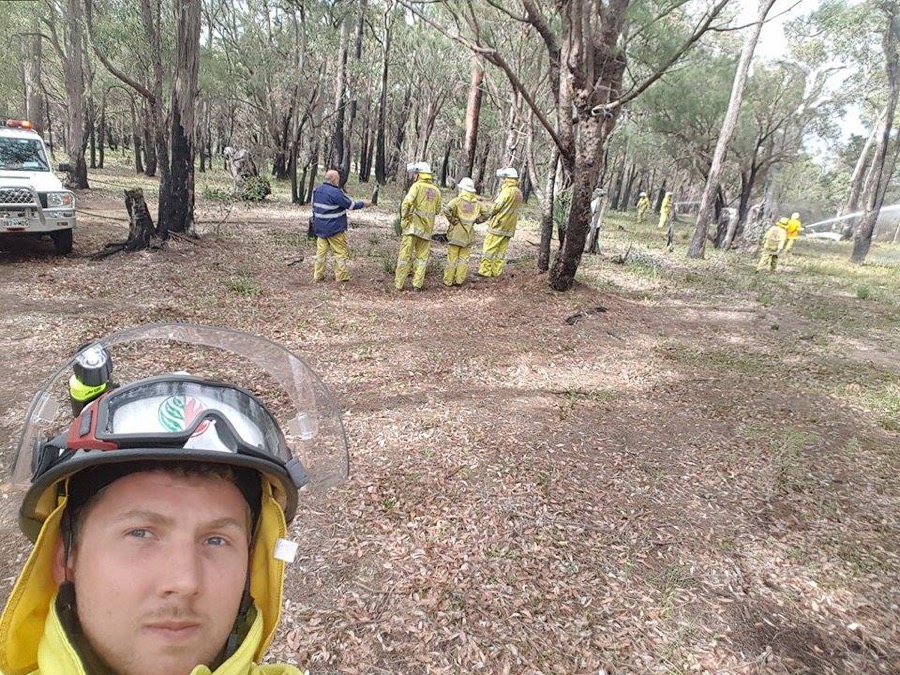 And had fun too.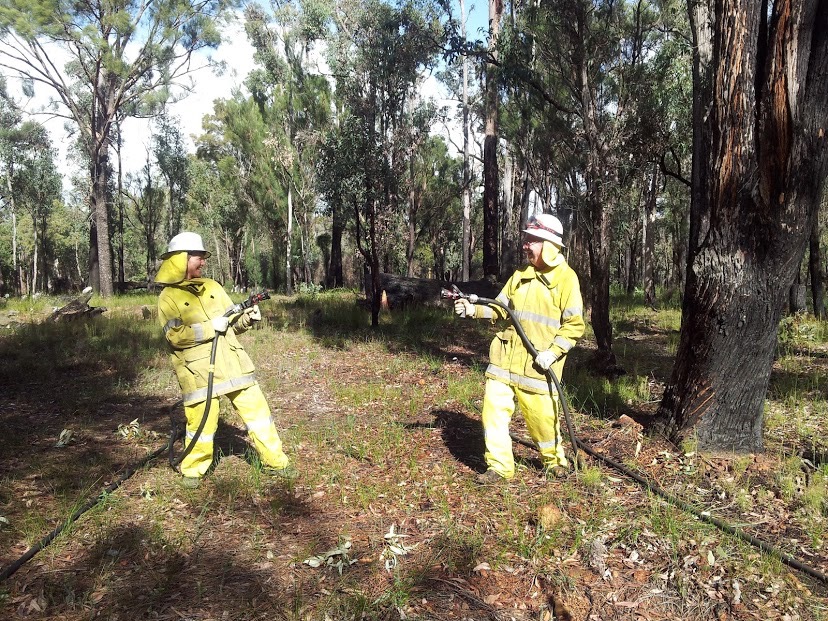 We haven't managed any controlled burns yet, due to heavy rain popping up to spoil our plans every time, but we're hoping to change that at the end of this week.
Last weekend we got a table together to go to a Quiz Night being held at Gidgegannup to help a mounted games team get to Ireland for the world champs. It was a fun night.  We were running second after three rounds but a couple of bad rounds after that saw our standing drop.  We're sure that all the beer didn't have any effect on that!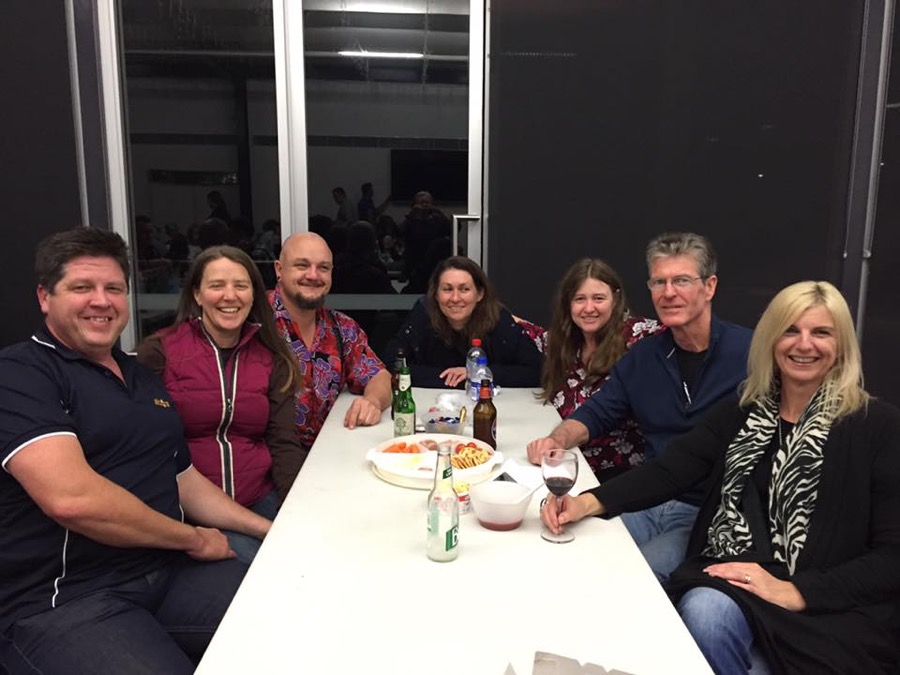 The AGM is on tonight.  Don't forget to come if you are a member!  There will surely be news from the AGM in next month's news.  Who will win the Melting Moments award this year?  The suspense is intense!