News for March
We've been busy this month.  We didn't have many fires to go to, but we did a lot of socializing!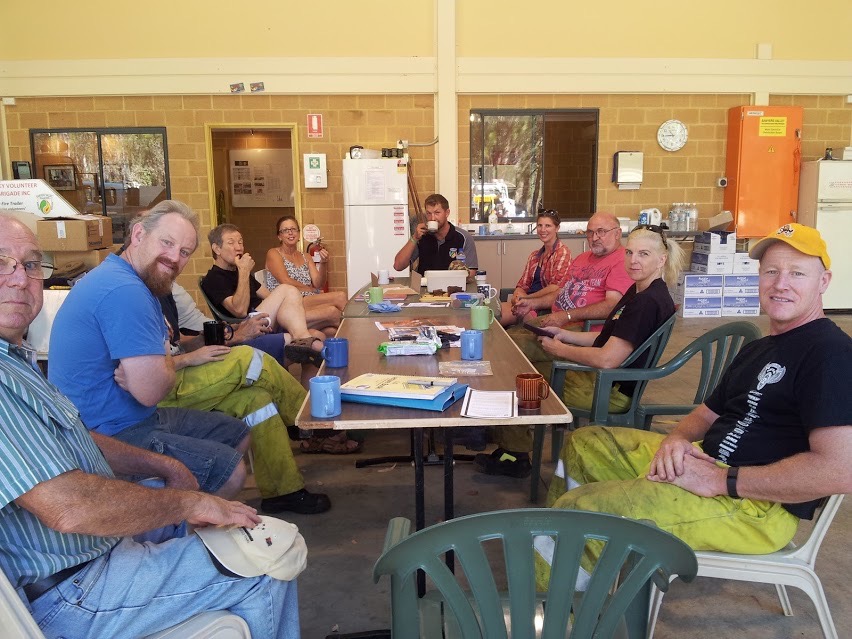 With the Combined Mundaring Brigades BBQ coming up, we spent a little bit of our Saturday Schedule time practicing (with the great leadership of Allan) for the Tug-O-War.  These guys had the 1.4 rocking!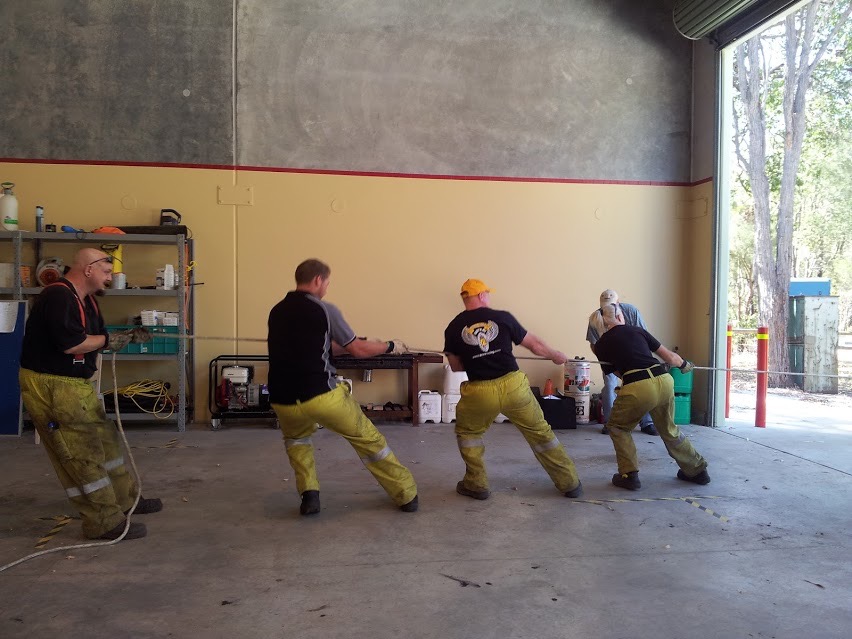 There was a fire at Boya that got into some cars and threatened some houses very closely.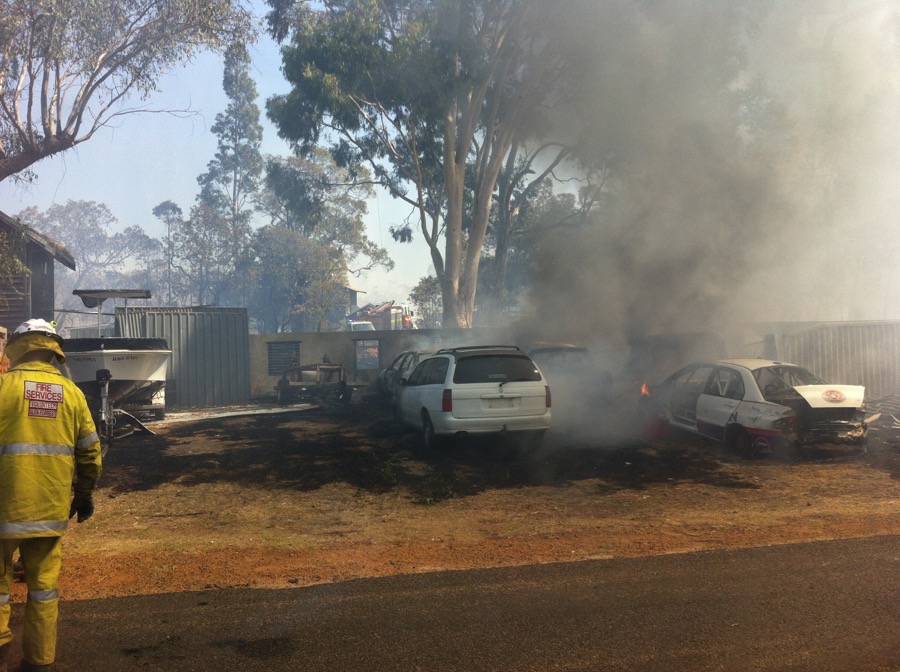 The smoke downwind of the cars was nasty.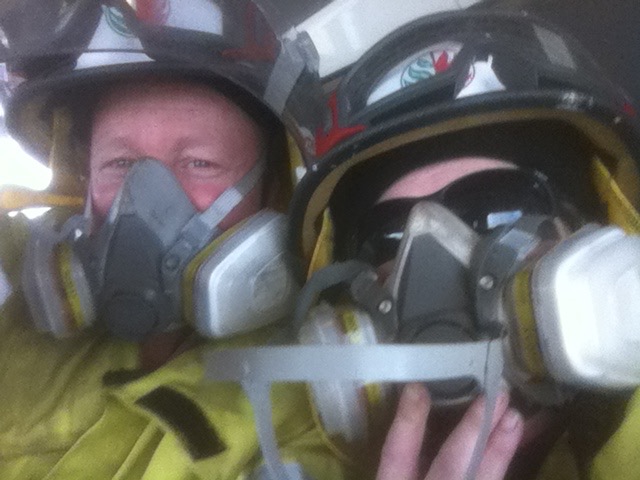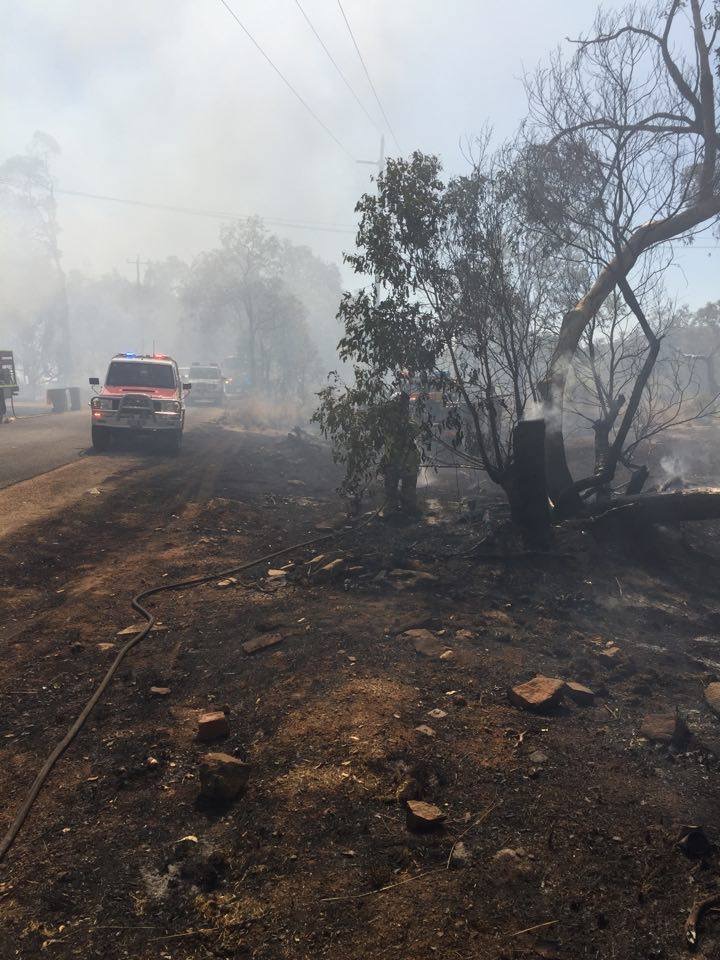 But the fire was soon dealt with by the many Brigades that attended, and we went back to the station with enough energy left for a little fun with photobombing while we did the cleanup.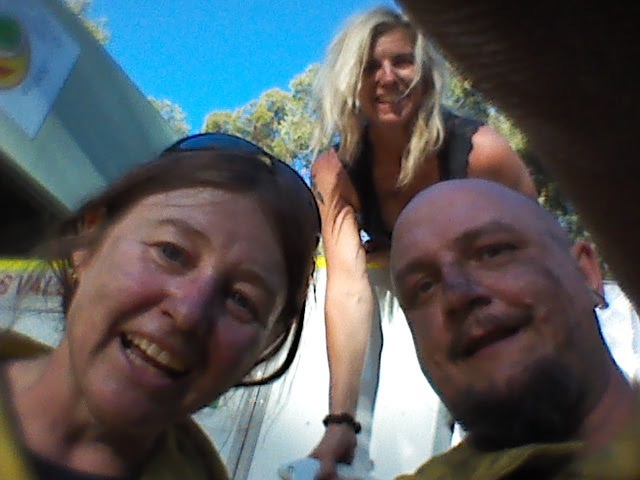 The Mundaring Fireschool is back into swing again, and we have had one member finish his basic training.  Well done Craig!  Nikki and Tina attended the Structural Firefighting course too.  There is always more to learn, including, in this course, how to handle the big fire ladders and different types of fire extinguishers.  Here's Nikki practicing a leg lock on the ladder.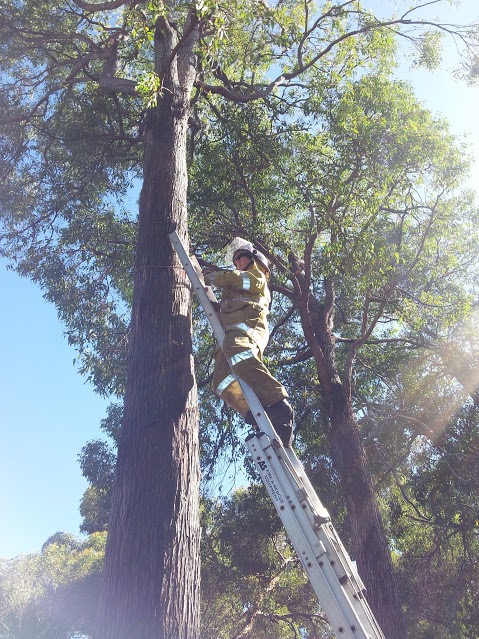 There were five women at the Structural Firefighting course, outnumbering the guys by one!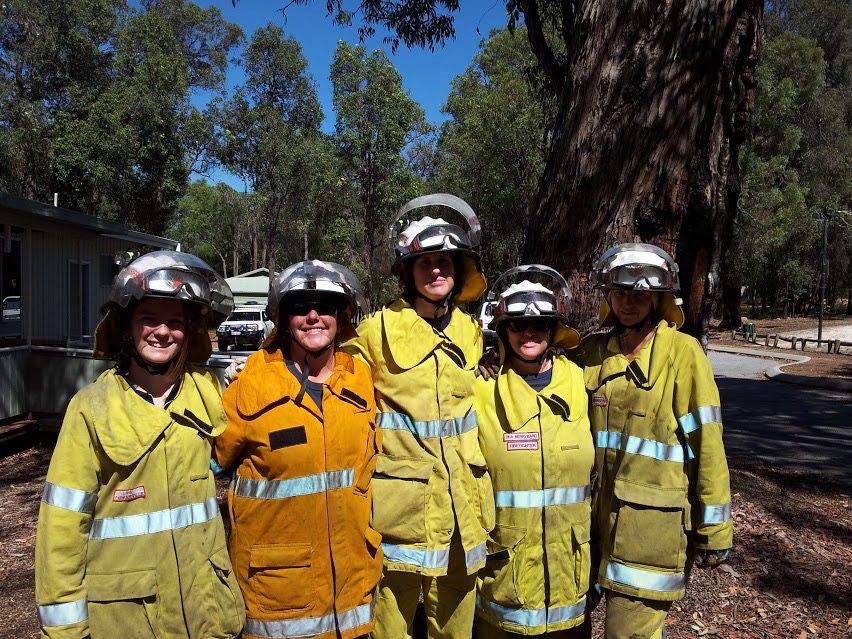 The Shire of Mundaring puts on a BBQ and Tug-O-War event each year to thank the volunteers and their families for the good work they do.  It is a very jolly and relaxed night.  The kids had a great time.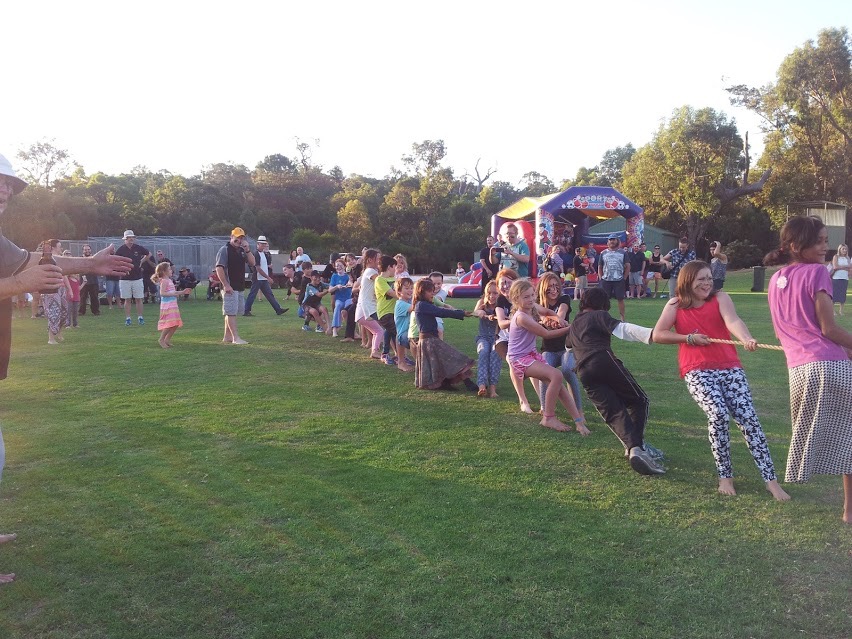 And so did the grown ups, if mostly more sedately!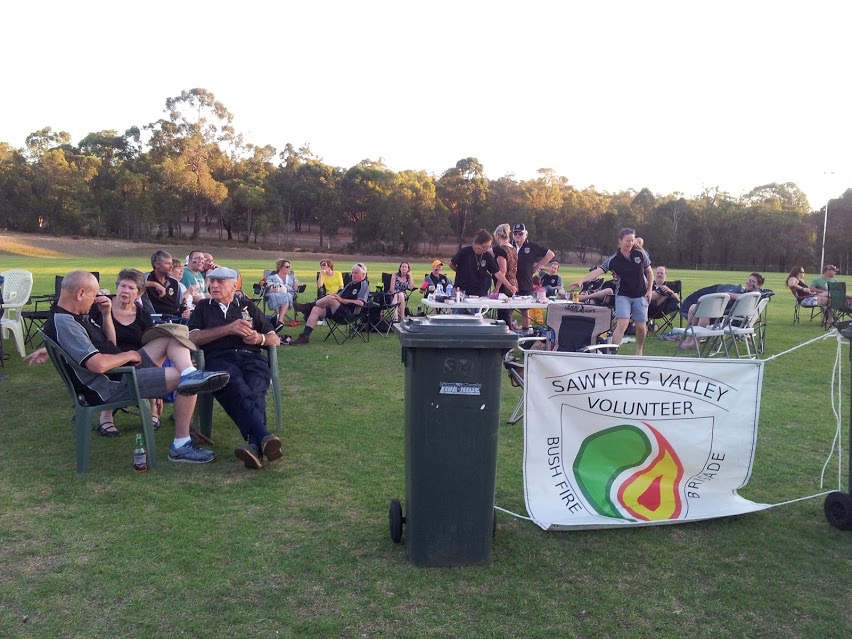 Our team in the Tug-O-War went out in the first round, but we were beaten by the eventual winning team, Mt Helena, so we didn't feel too bad.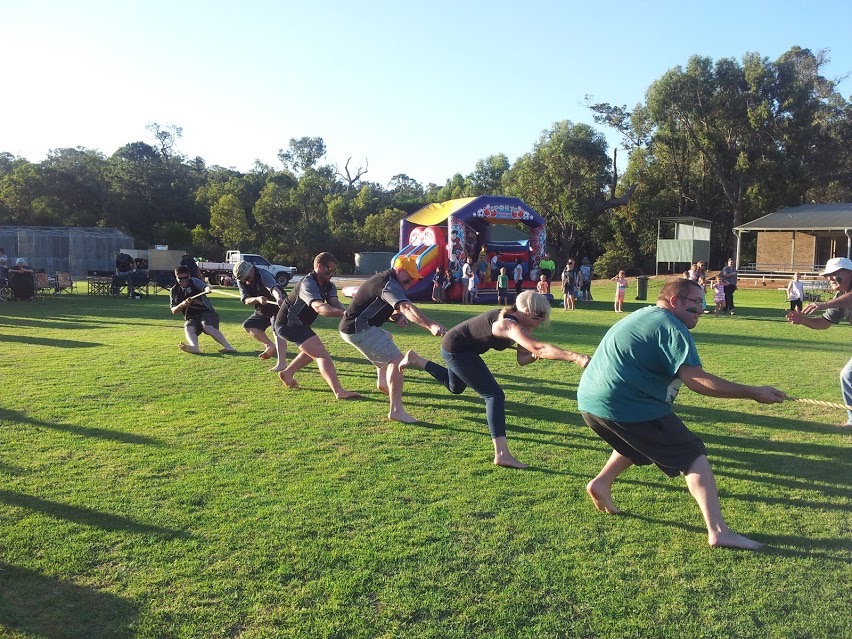 Many thanks to the Shire, and to Jenine Banks and her helpers, who gave us a fun night and a great meal. We feel very loved! 
There was a fire in the night out near the Mundaring Weir Taven this month, but many appliances attended and it was soon dealt with.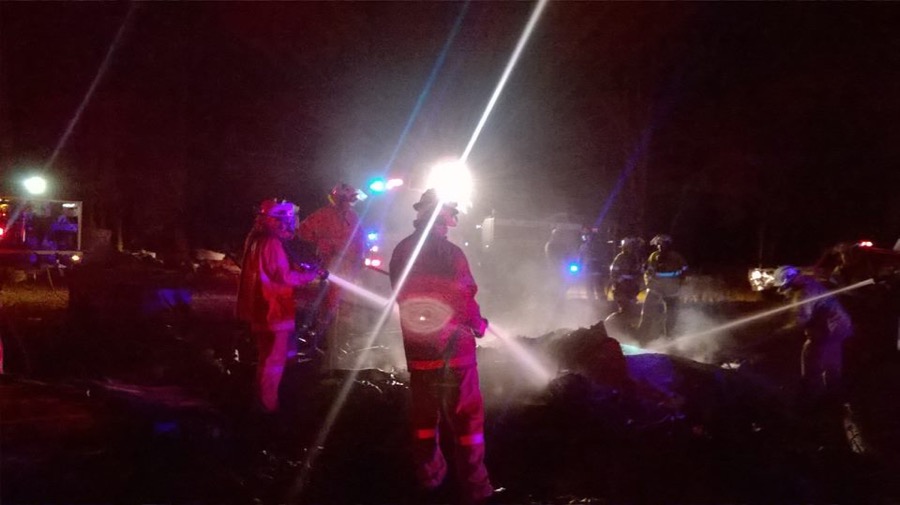 Our Station hosted a team competing in the John Moyle Field Day again this year under the callsign VK6SVB.  We entered as a multi-operator station and operated for six hours on all bands.  We made 52 contacts and scored 116 points.  Results of placings are not yet known.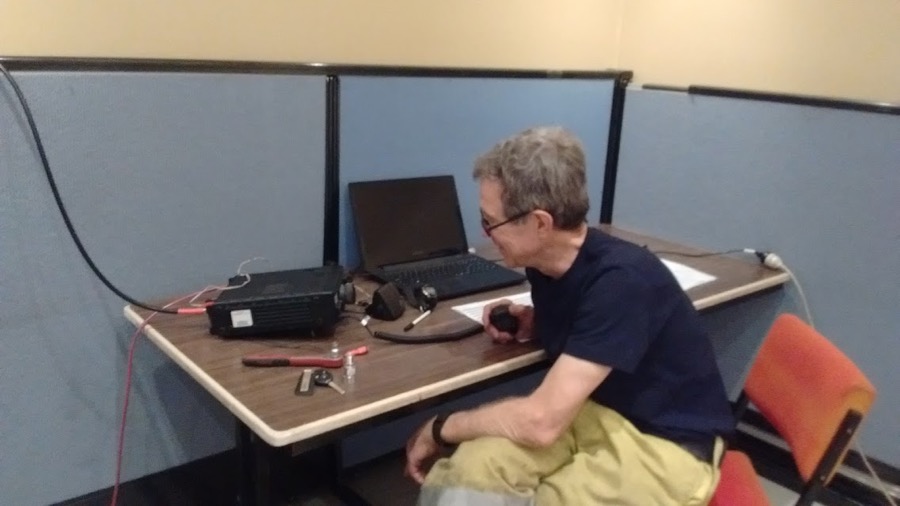 Set up and pack up provided Keith, Adrian and Andrew with some great views from the roof of the station.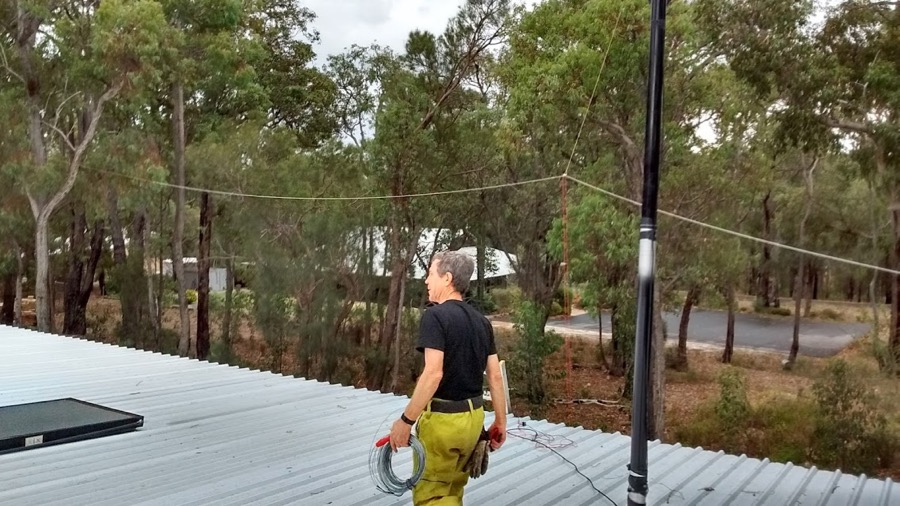 Work on the new station is still going on.  Shelves are currently being built by Les to hold the Brigade archives.  Onya Les!  Other finishing touches are still being applied here and there as well.
Certain informal members of the Brigade are not impressed by how much time their owners have been spending working around the station!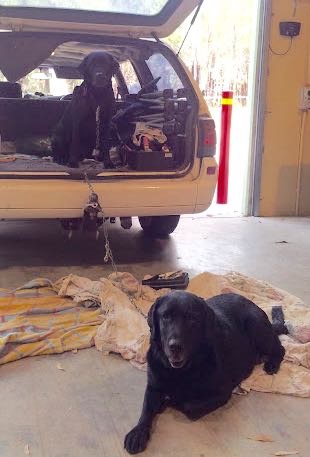 Last weekend, our 1st Lieutenant, Angus, along with Jenny, Niamh, Indy and Andrew, went along to talk to people at the Mundaring Community Fair.  They had a good time handing out balloons to kids and talking to adults about joining our Brigade.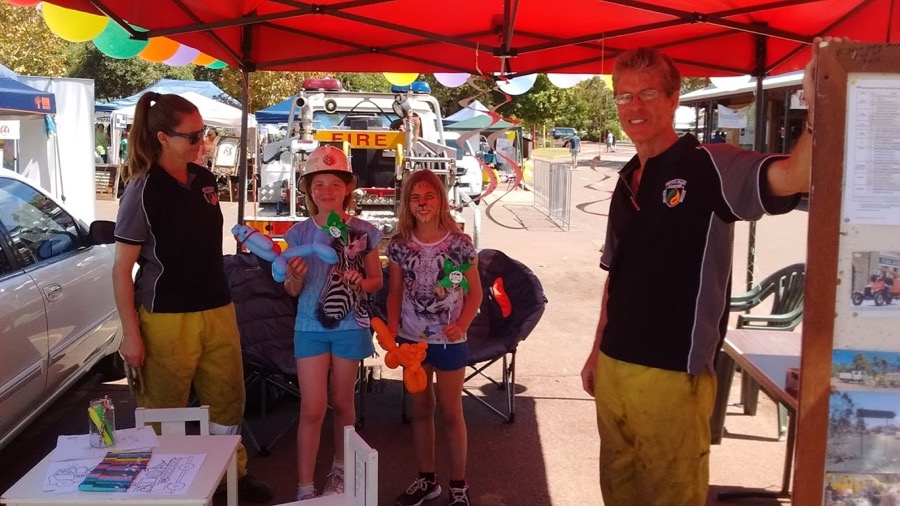 We have gained two new members from this day and a very, very warm welcome is extended by us all to Andy and Murray, who have stepped up for their community.  We look forward to getting to know them both better in the coming months.
If you are reading this and have been considering joining the Brigade, now is a great time to do it.  By the time the fire season rolls around again, you will be trained and fully geared up, and you'll be raring to hit the fireground as part of our great team.  We understand the pressures of work, family and even health issues, because we have them too.  If you are willing, we will be glad to work things out with you.    
With plenty of rain over the Easter period, we're hoping that this will be it for the season for bushfires, so if you plan on burning off (once the restricted period is over) make sure you follow the rules and that your fire is properly out before you leave it.  Most calls from now on through winter will be to burnoffs that got away.  Don't let yours be one of them!
Photos taken by Andrew, Elton, Nikki and Tina.  Many thanks for letting us use them for our news.  If you have a photo of Brigade activity that you'd like to see in the news in future, please send it to Tina.