January 2019
Darlington Bushfire - New Year's Day
Sawyers Valley assisted with mopping up at the Darlington Fire on the 1st of January. This provided an excellent opportunity to get our new members onto a fire ground and gain some valuable experience. Mundaring VFRS also accepted an offer to send two of their probationary fire fighters along with our crews.  (Hoping to add more photos later if our members have any)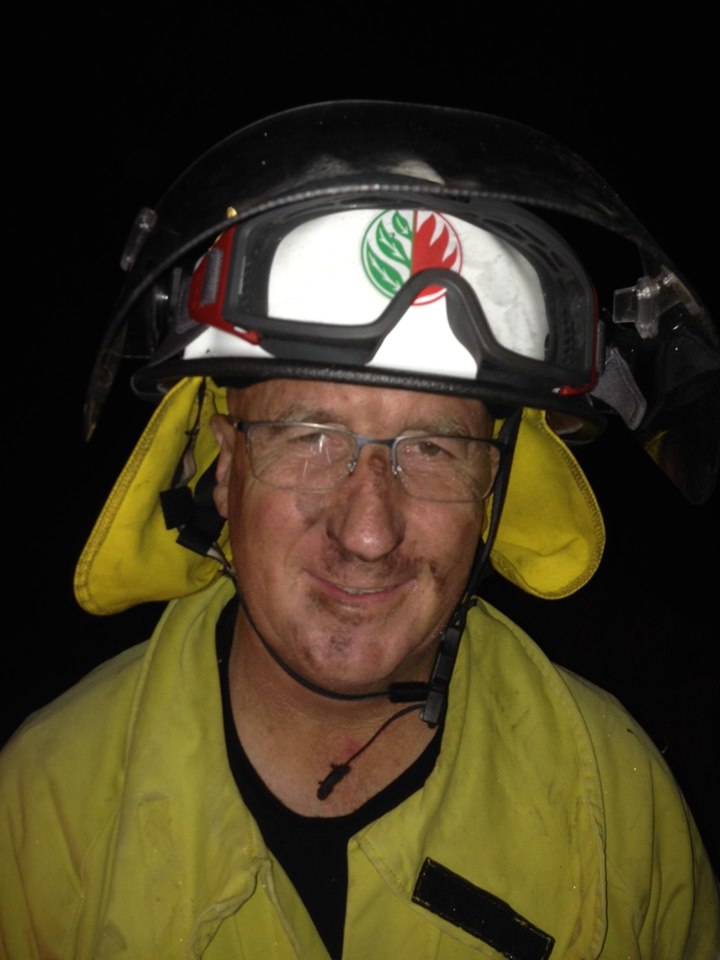 Congratulations to Bruce (pictured), Danika and Chad in getting their first fire experience.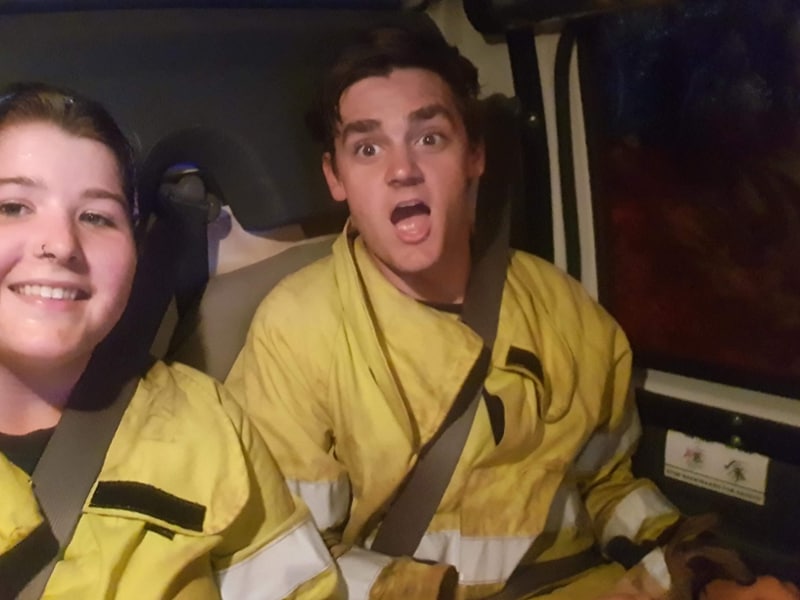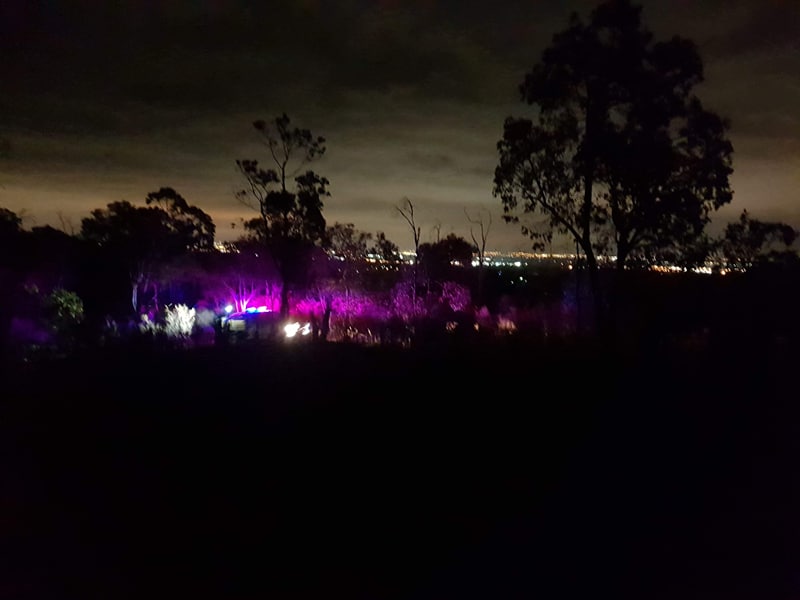 Niamh and Corey from Mundaring in the 1.4 with a great view of the city.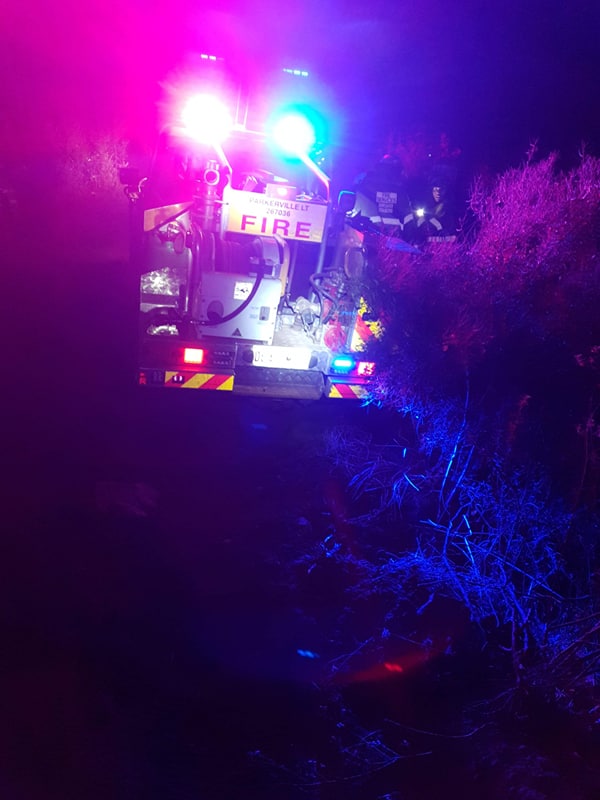 Some challenging terrain, with crews being mindful of the sudden drops and slopes.
Thank you to Elton and Niamh for sharing the photos.
Chidlow Grass Fire - 23rd January
Not award winning photos, mostly taken during the blacking out or mop up stage, so no big flames or helitacks sorry, though they were grand to see. Quite windy conditions so the fire spread quickly with a bit of spotting and the water was blown back onto us with the smoke, ash and dust. Towards the end there was even a spot of rain, some of us even got chilly.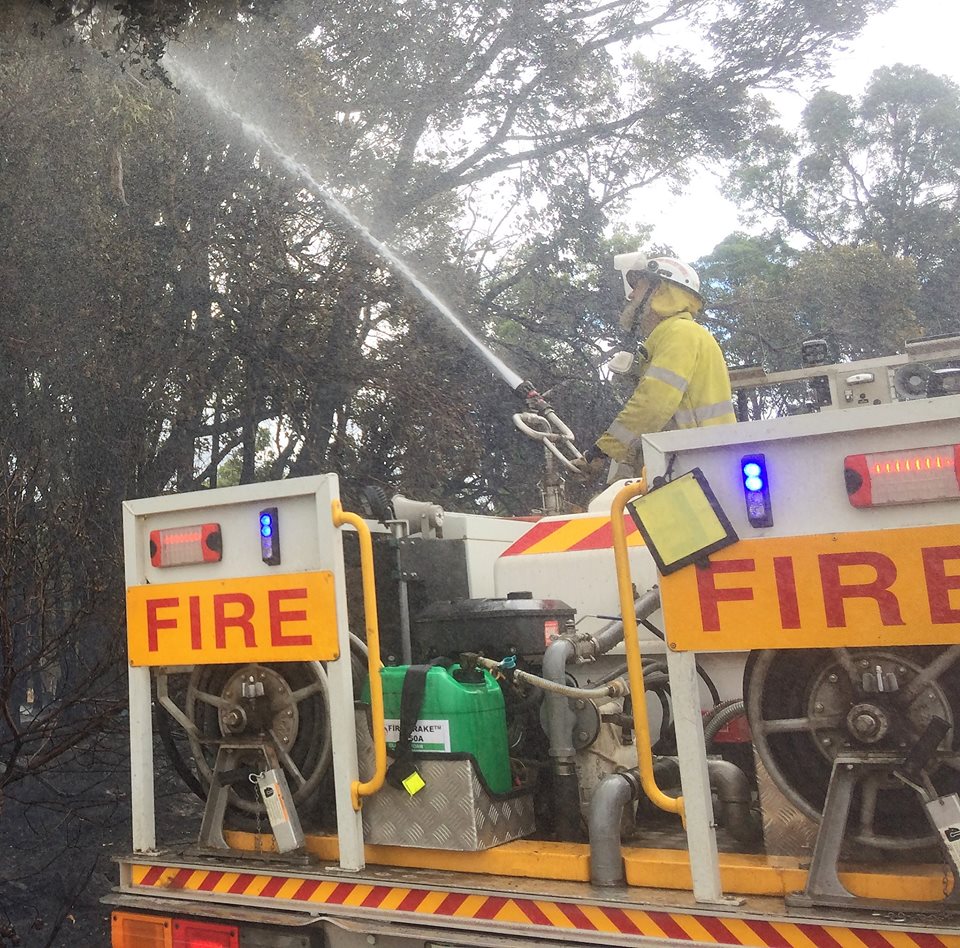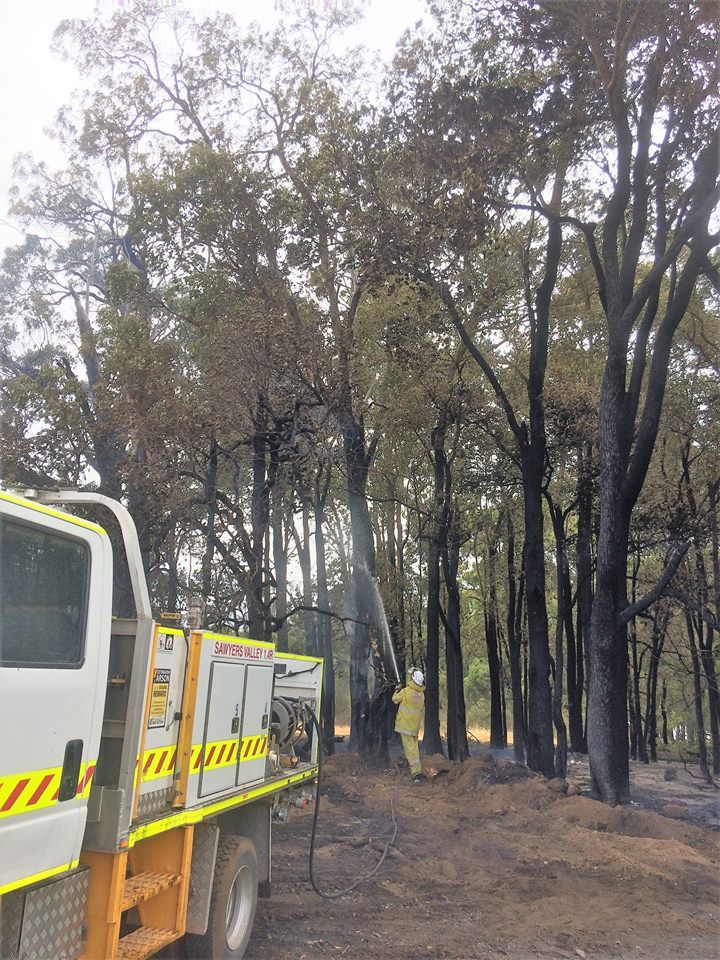 Local contractors assisted with creating firebreaks and removing dangerous branches, trees and stags that may later reignite, making the area safe.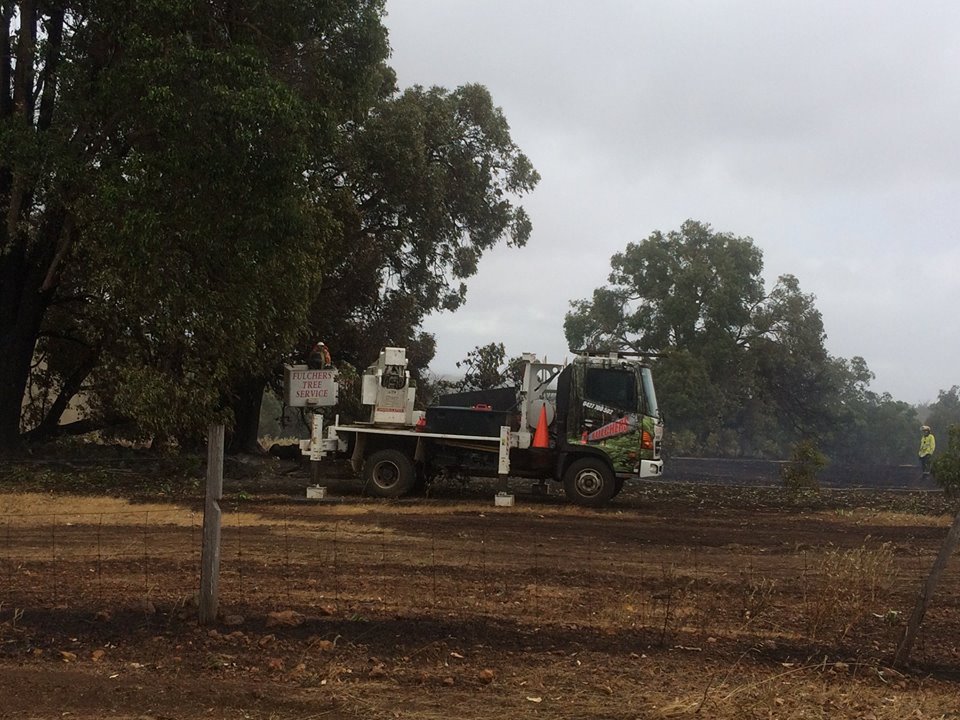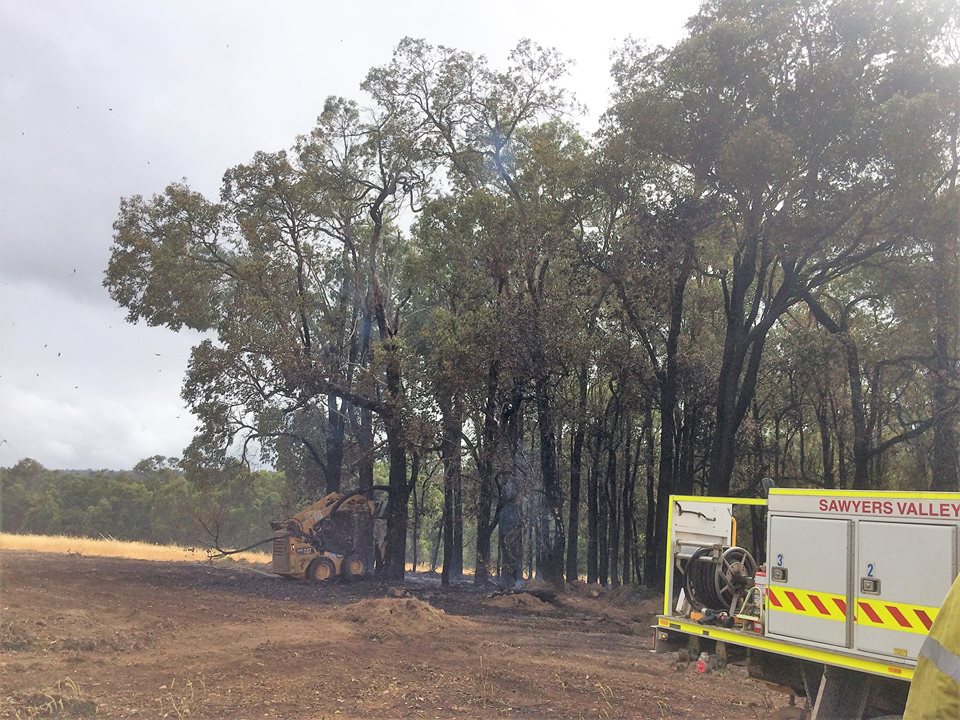 Amongst our crews we had two who left their workplace, one recently retired, one FIFO and one stay at home mum turn out.  Having people available in the middle of the day during the week is always challenge.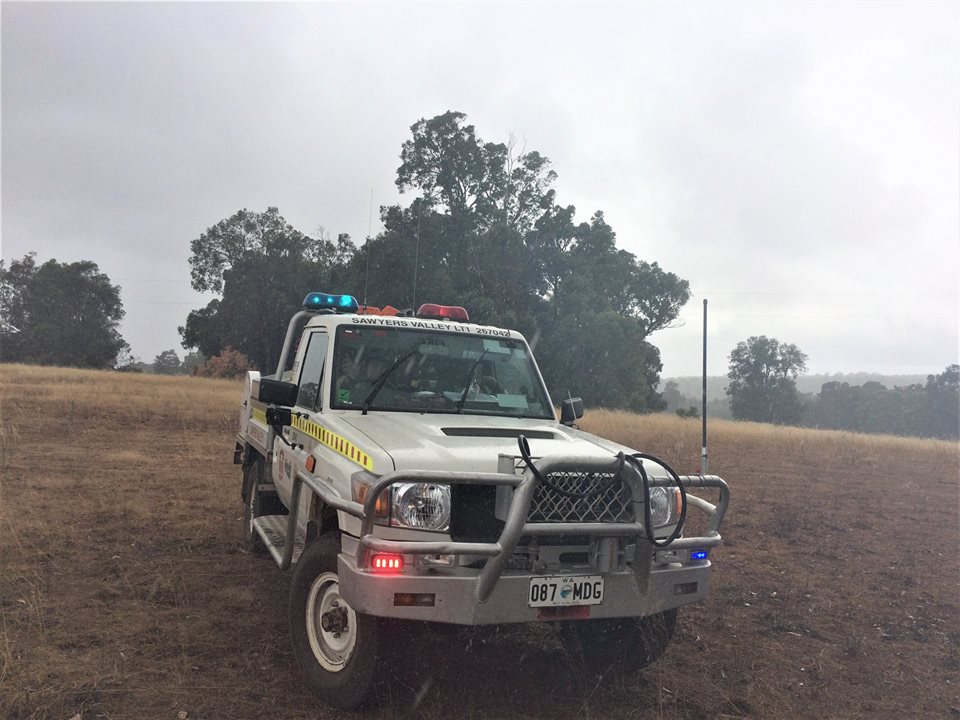 Well done to all who assisted with a successful result in difficult conditions.
Support from Ken Wyatt  MP
From Ken Wyatt's Facebook Page, "Fantastic to start this day of community funding announcements by visiting the Sawyers Valley Volunteer Bush Fire Brigade Inc.
$3,000 to fund honour boards is the least we can do, for those in our local community willing to defend, with their lives if necessary, their homes and the homes of their friends and neighbours.
We must give honour where honour is due, and fight for those who fight for us in our moments of desperate need."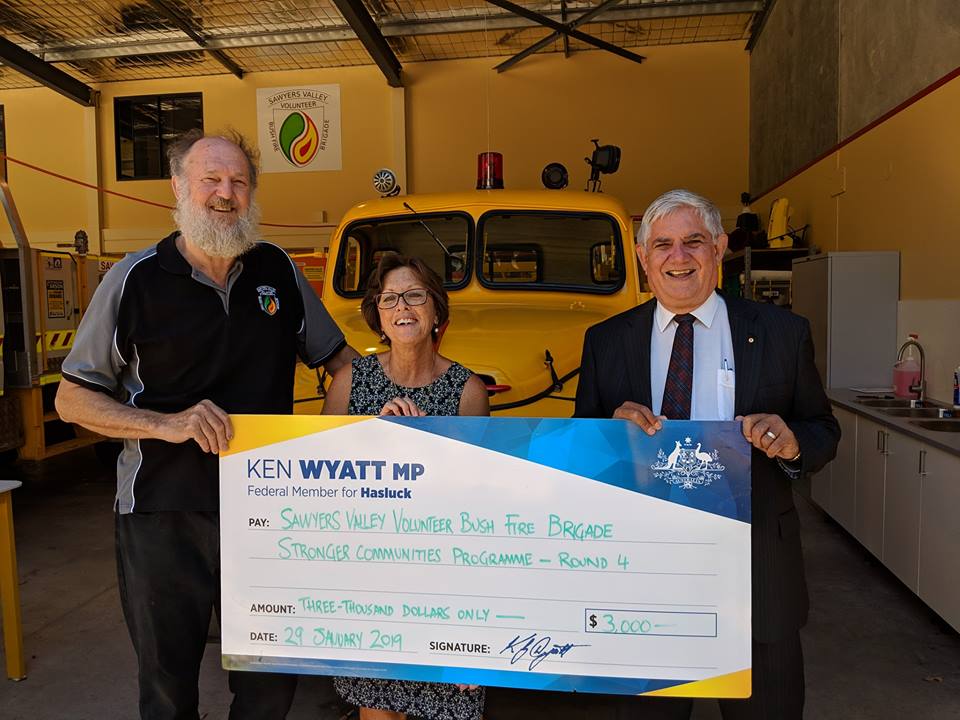 Thank you very much for you kind words and support Ken, we really appreciate it.