October 2018
Hazard Reduction Burns
It always feels nice to contribute to making the area safer for the coming fire season by reducing the fire hazard.  Quite a bit of effort goes in before lighting up with firefighters raking around trees and stumps, or using the blower vac.  This will reduce the time and water needed to mop up later, and conserve the habitat trees.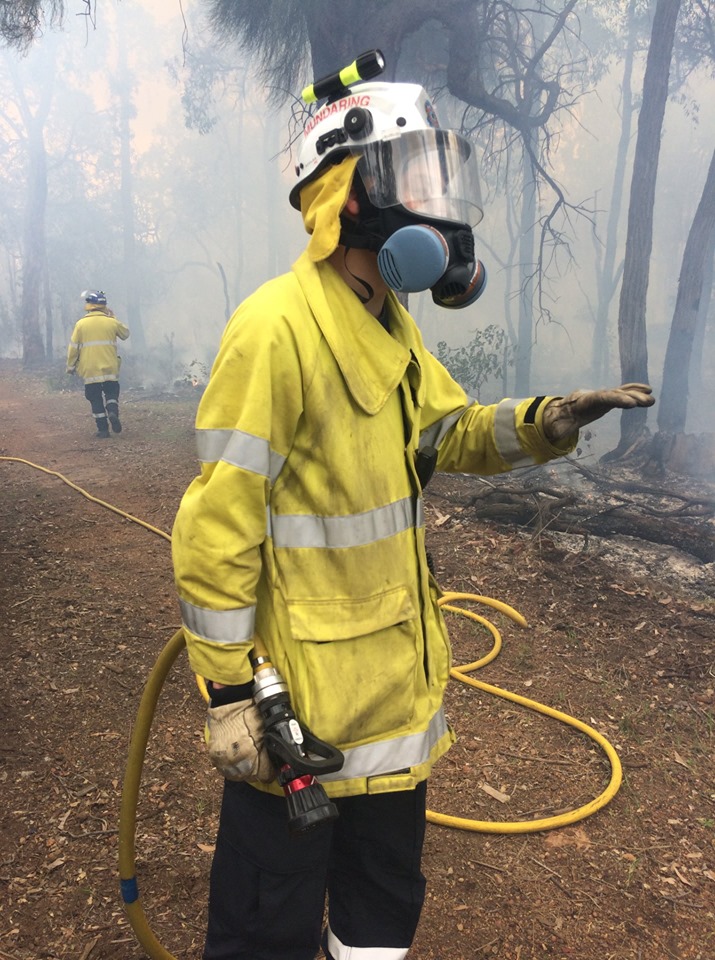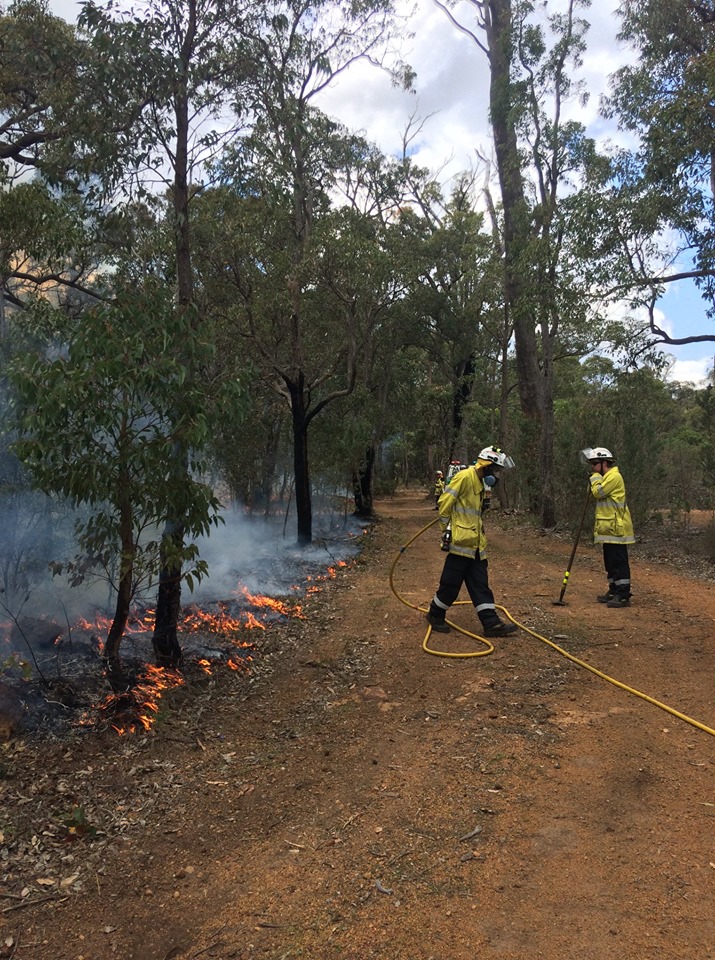 Here are some of the younger fellas from Mundaring and Mt Helena doing a splendid job, with Corey donning the full face mask.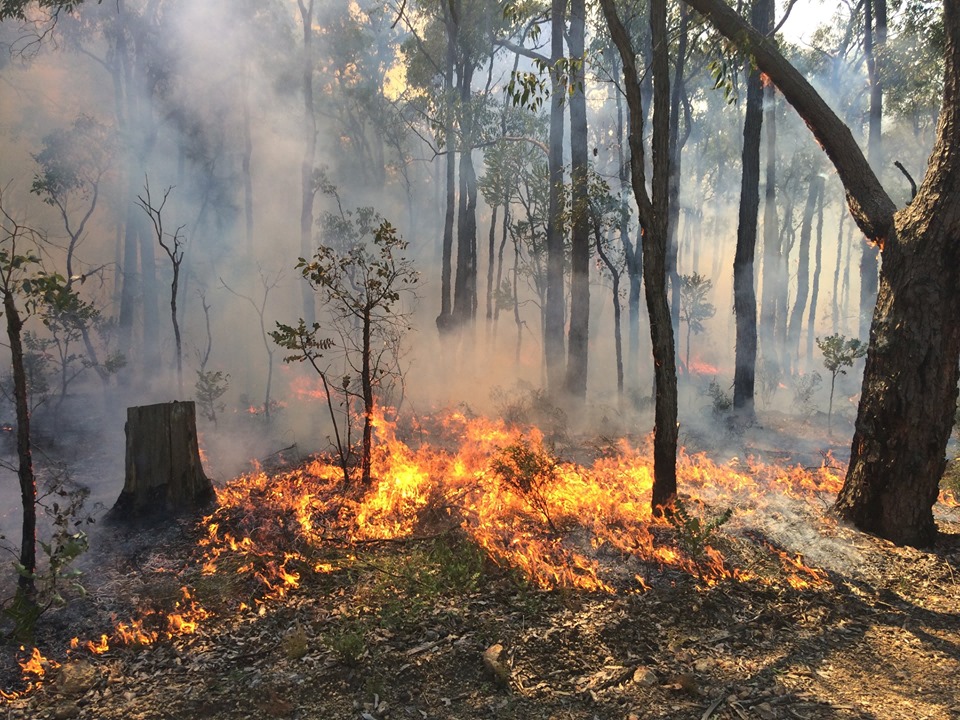 All the raking seems to pay off and the burn went well.
The Brigade Annual Lunch
A very lovely lunch with great company at the Wild Goose.  A few of our long serving firefighters were presented with their service medals, along with some flowers for there very supportive wives.  Congratulations to Patrick, Colin and Keith, for their extraordinary service to the community.