September 2018
Toodyay Rural Urban Interface Exercise
The Shires of Northam, Toodyay, Swan and Mundaring participated in a large regional bushfire exercise this month. It was a great exercise with plenty of excitement to keep crews on their toes.
Thank you very much to Toodyay for inviting us to join in the fun and experience!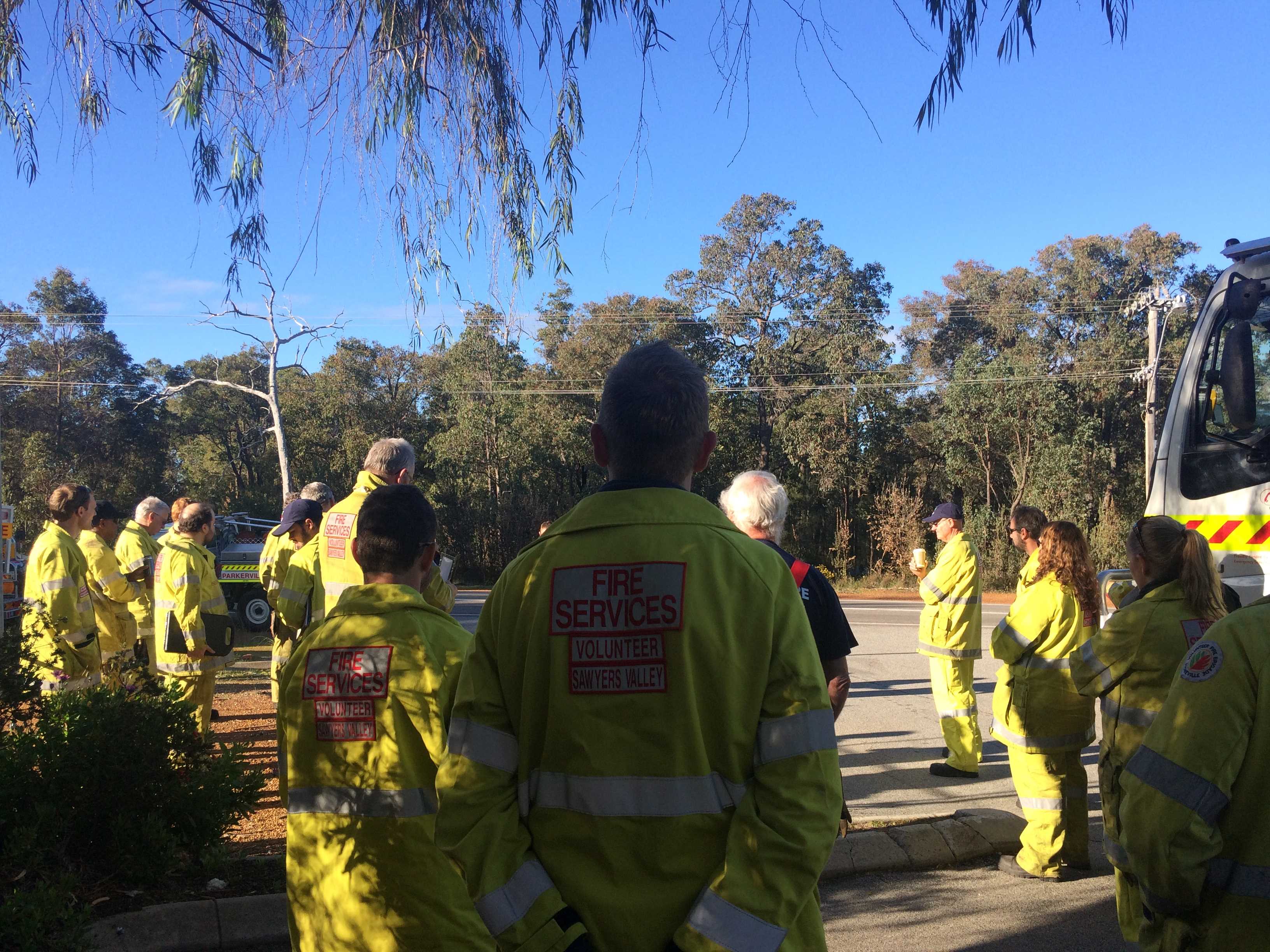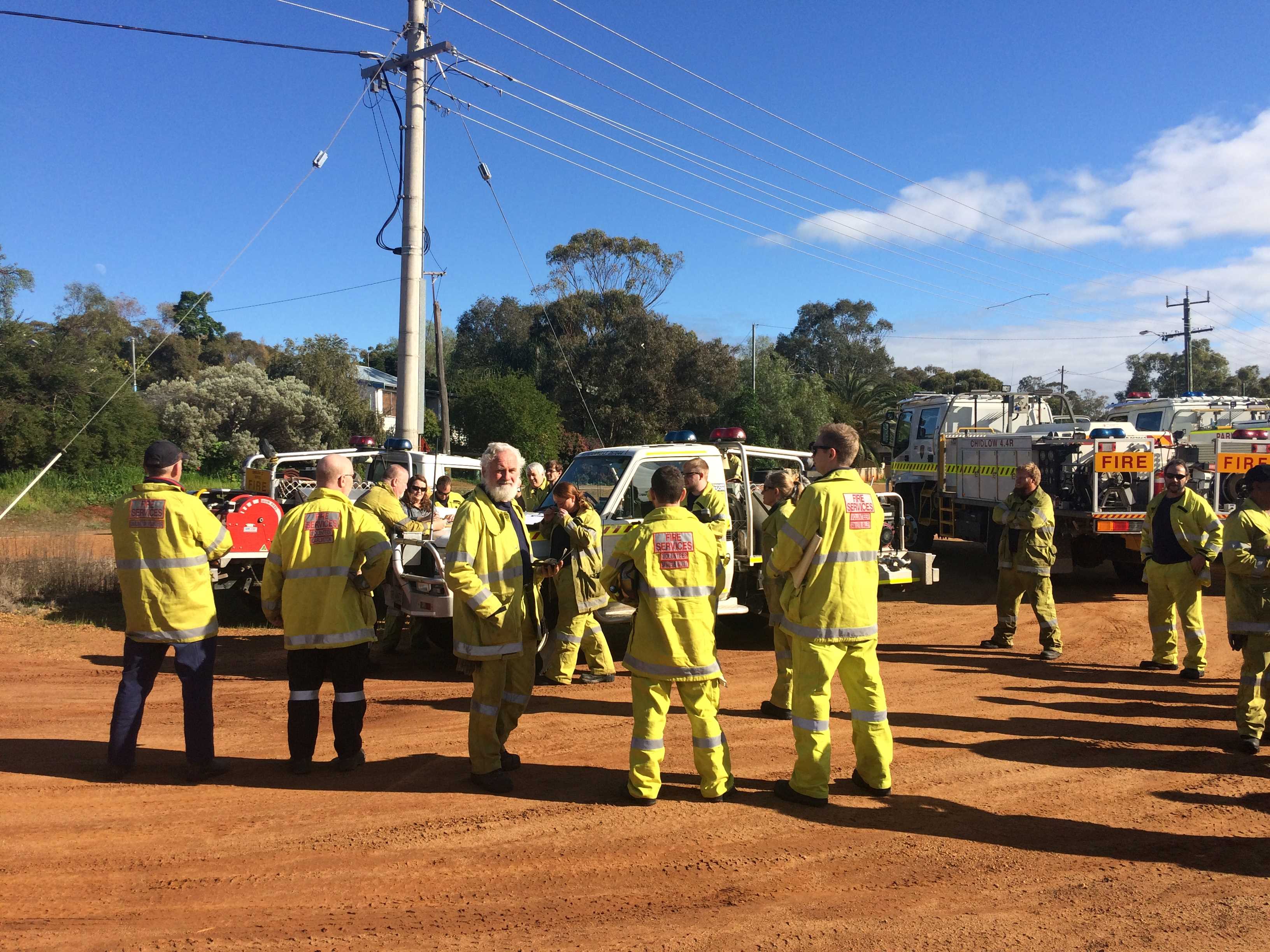 This is the hurry up and wait stages of the excercise, marshalling first in Gidgegannup, then in Toodyay.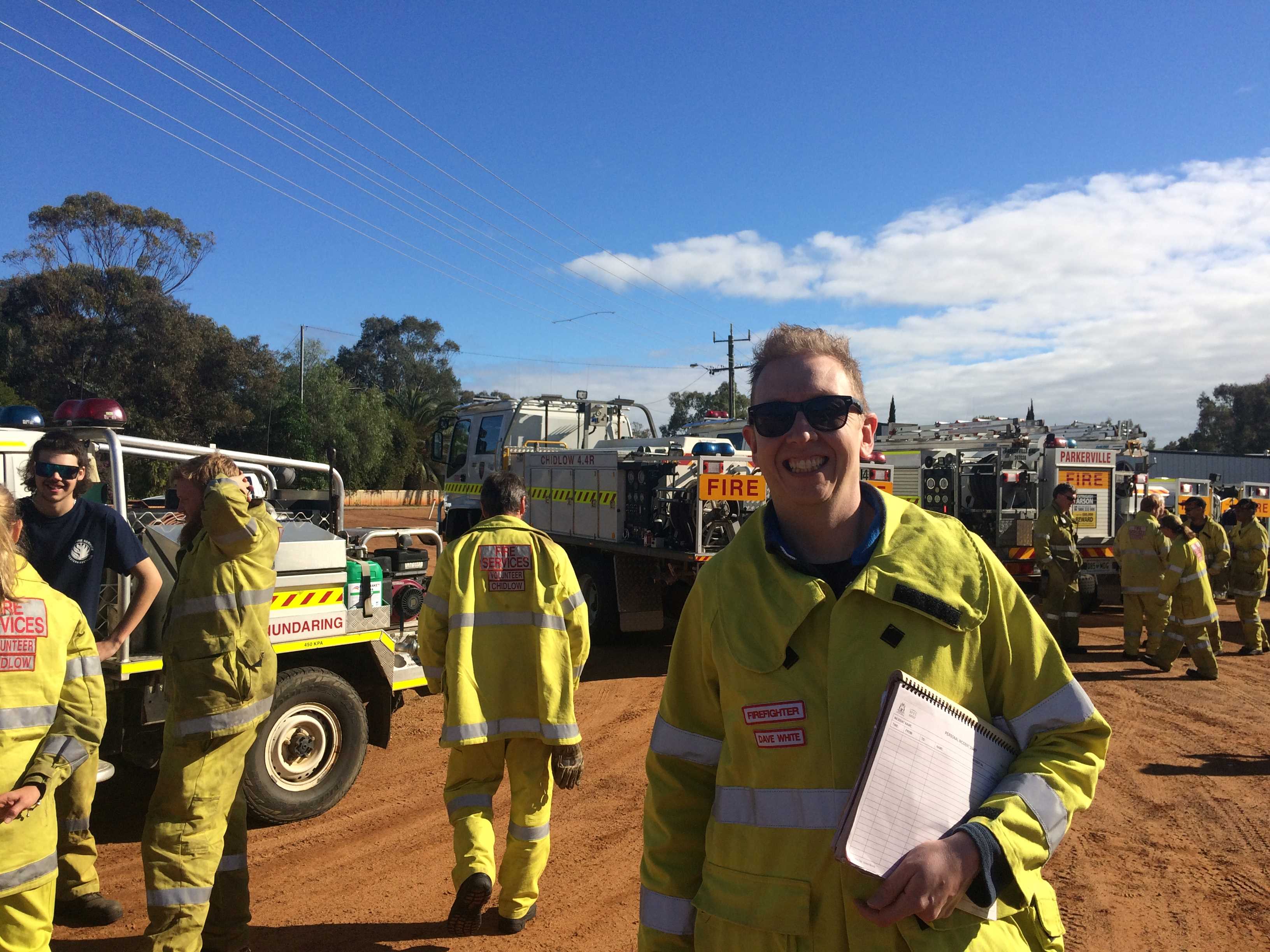 Dave is looking very happy to be here.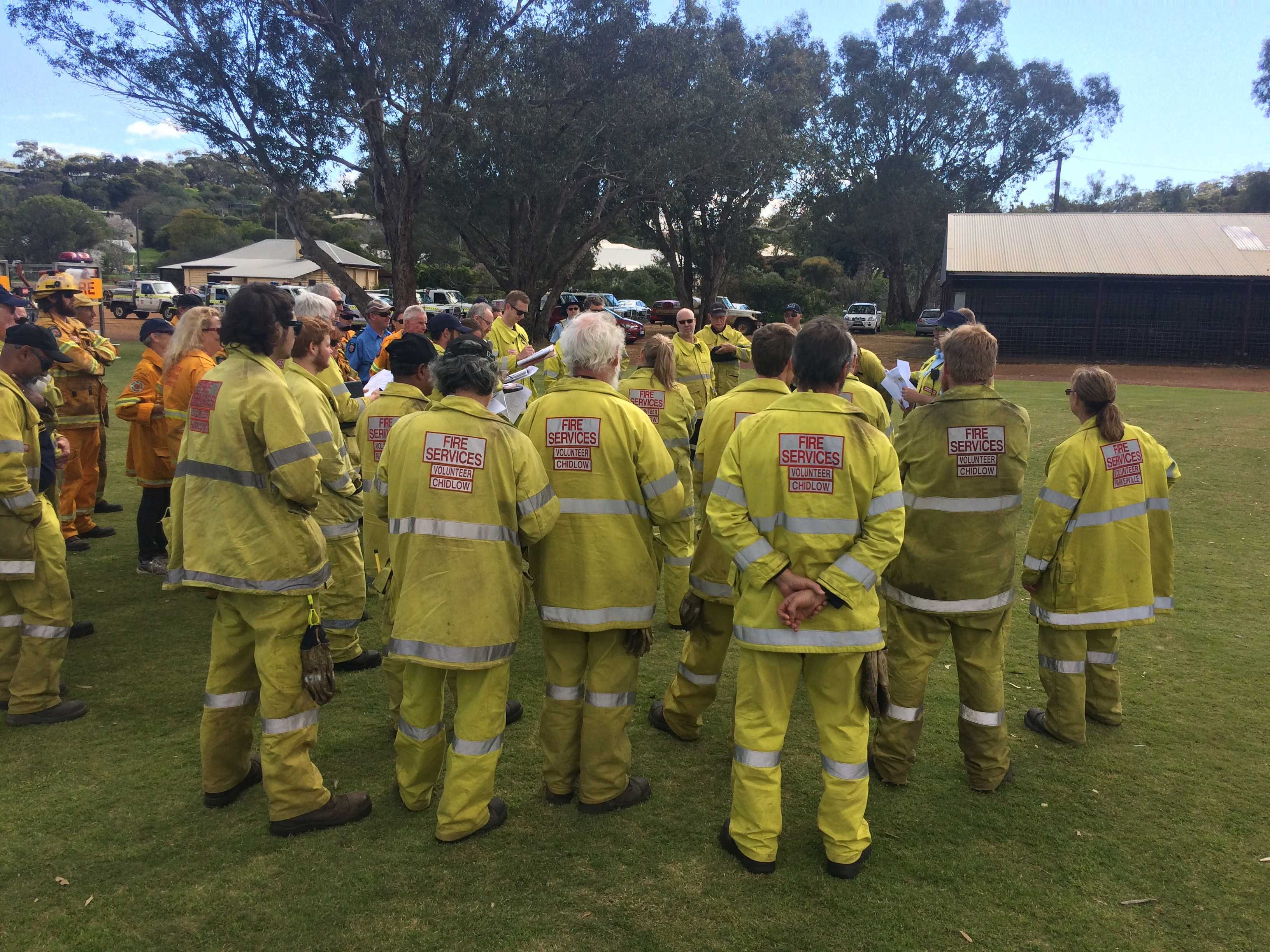 Things become serious as we arrive at the oval control point with the other brigades.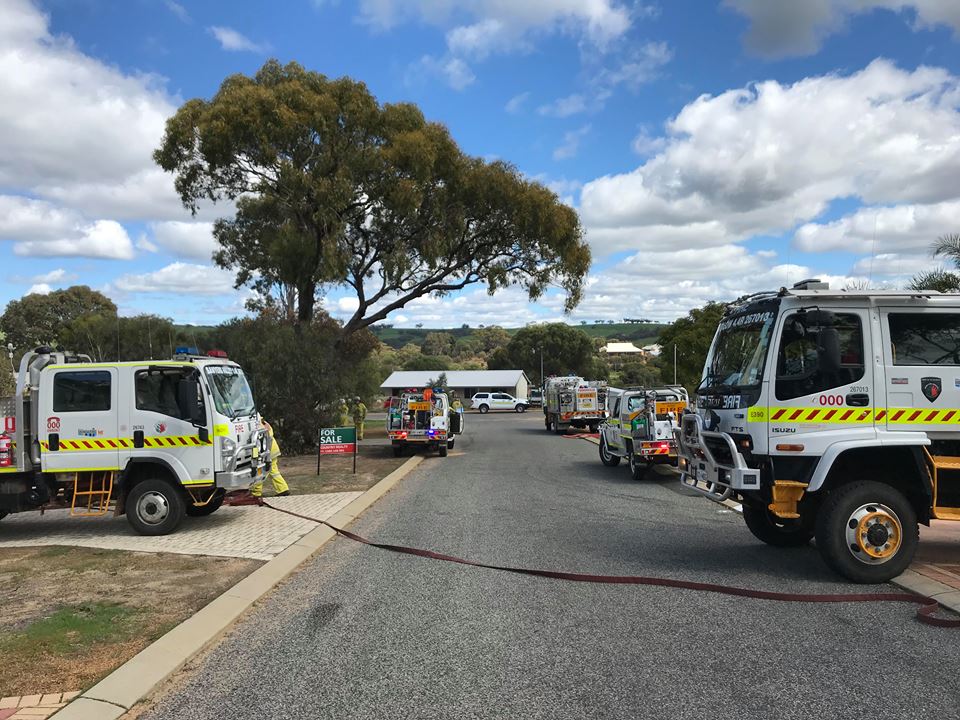 After a morning of assessing the defendability of homes we are called to urgently assist on another sector.  A few simulated challenges are added into the mix with team members become injured and trucks caught in burnover situations.
At the end of the day we return to the oval for lunch and a few great photos.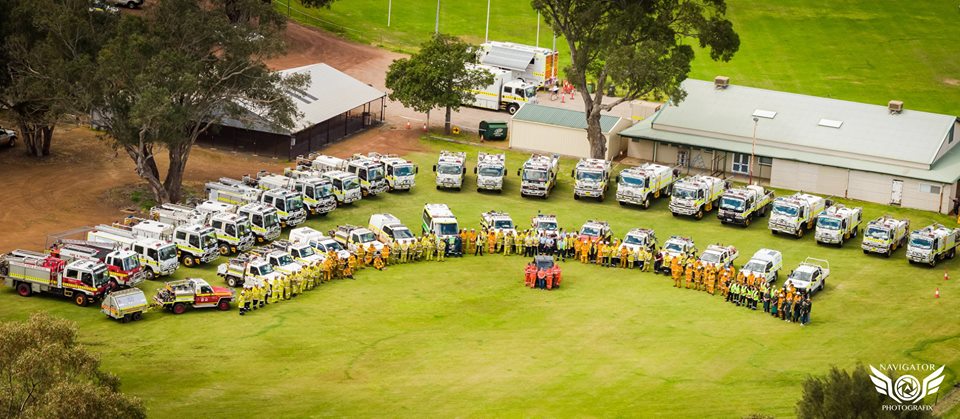 Thank you for sharing the photos Navigator Photografix.
Station Open Day - 22nd September
Yet another great day at station, meeting the people in our neighbourhood.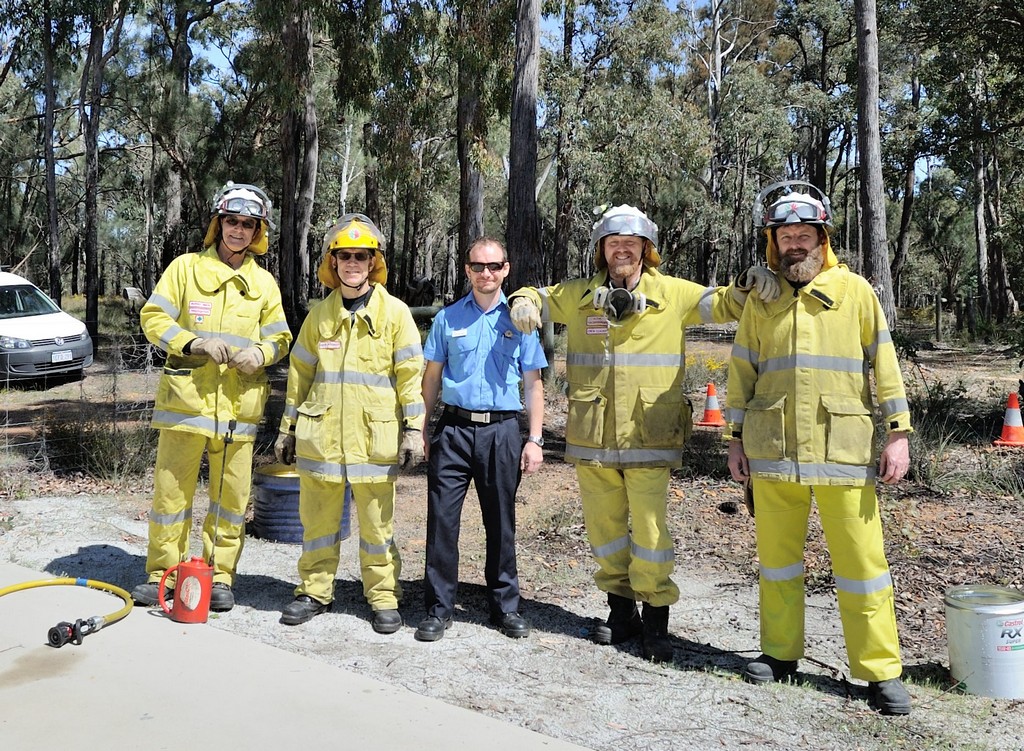 Murray, Keith, Adrian, Elton and Ben.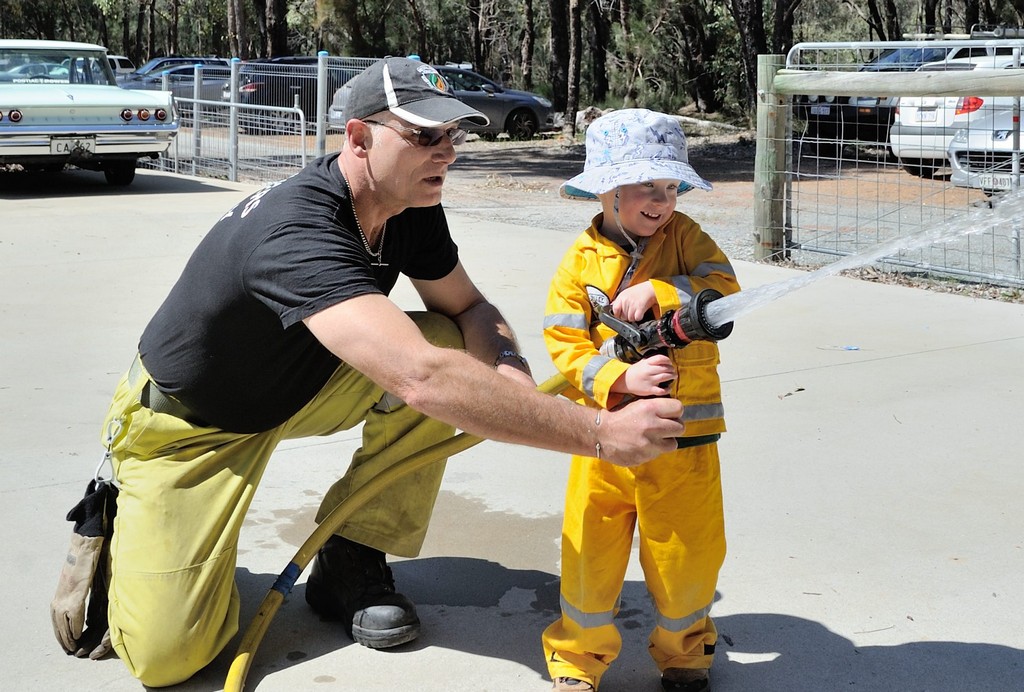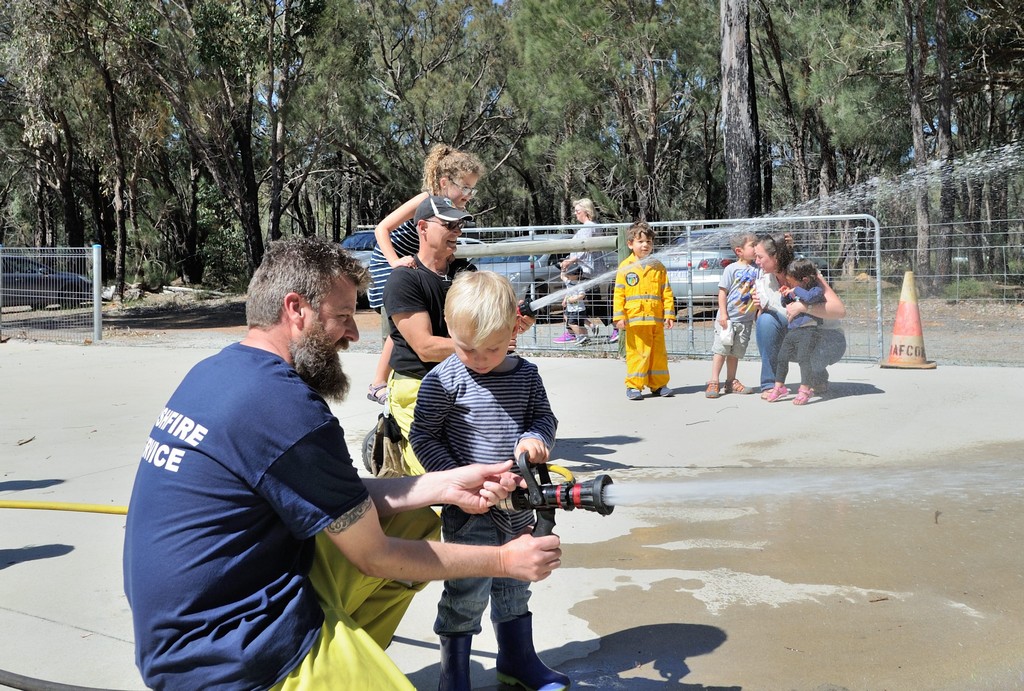 Everyone loves using the hose.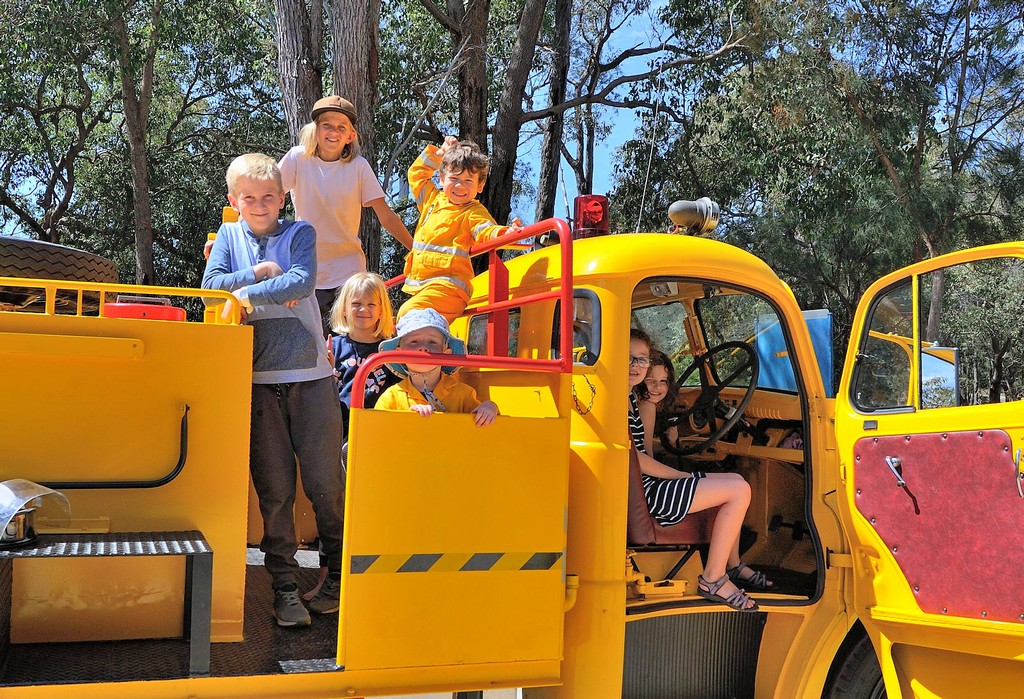 The kids love the Austin.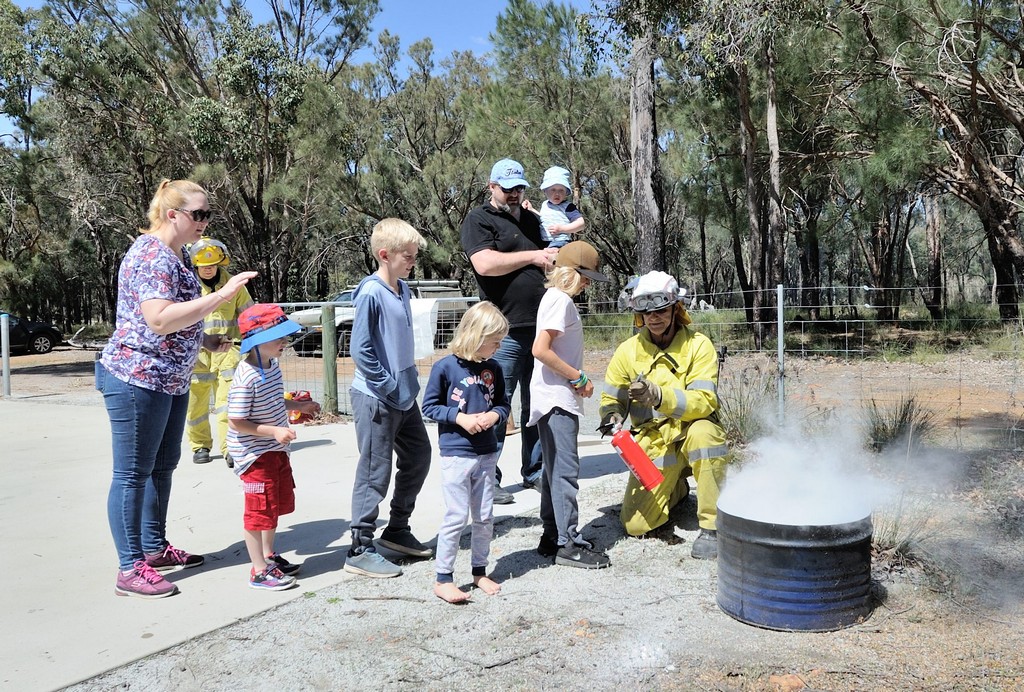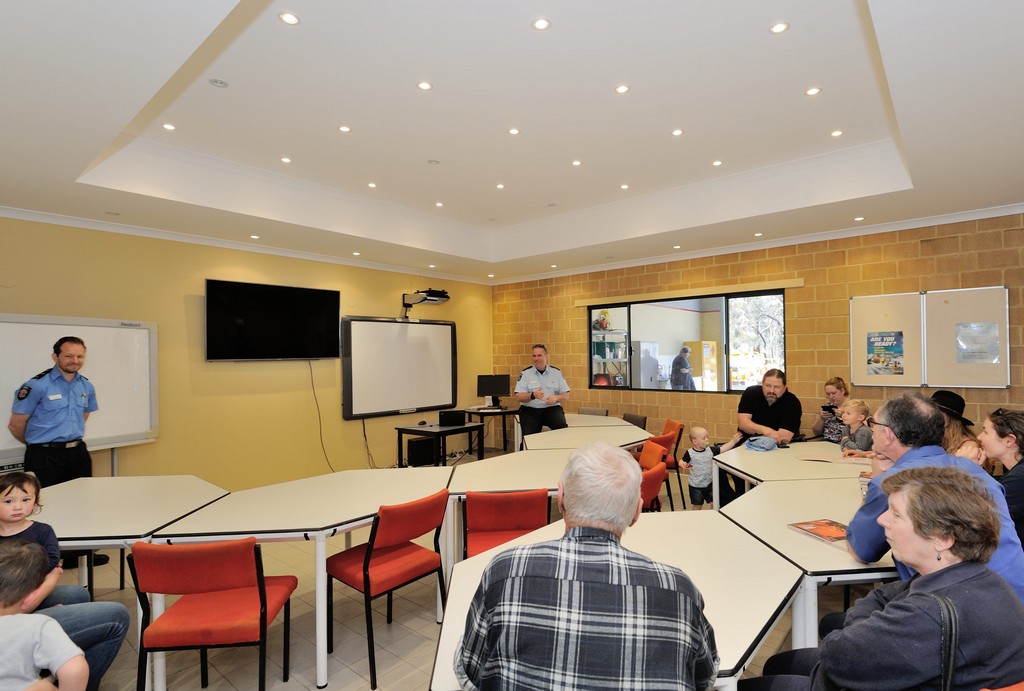 A few safety demonstrations outside and a presentation inside by the Captain and the Chief.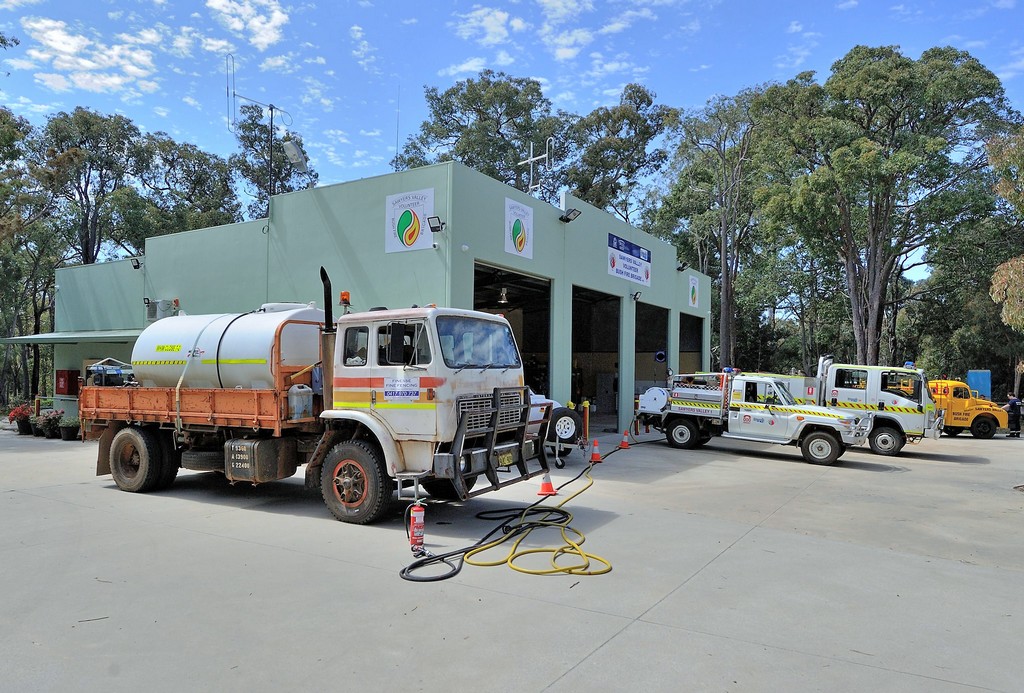 All all vehicles except the the Nissan on display including the 7.2.
All photos courtesy of Dave Ramsay
Hazard Reduction Burning
Even with all the excitement, we manage to fit in a few hazard reduction burns.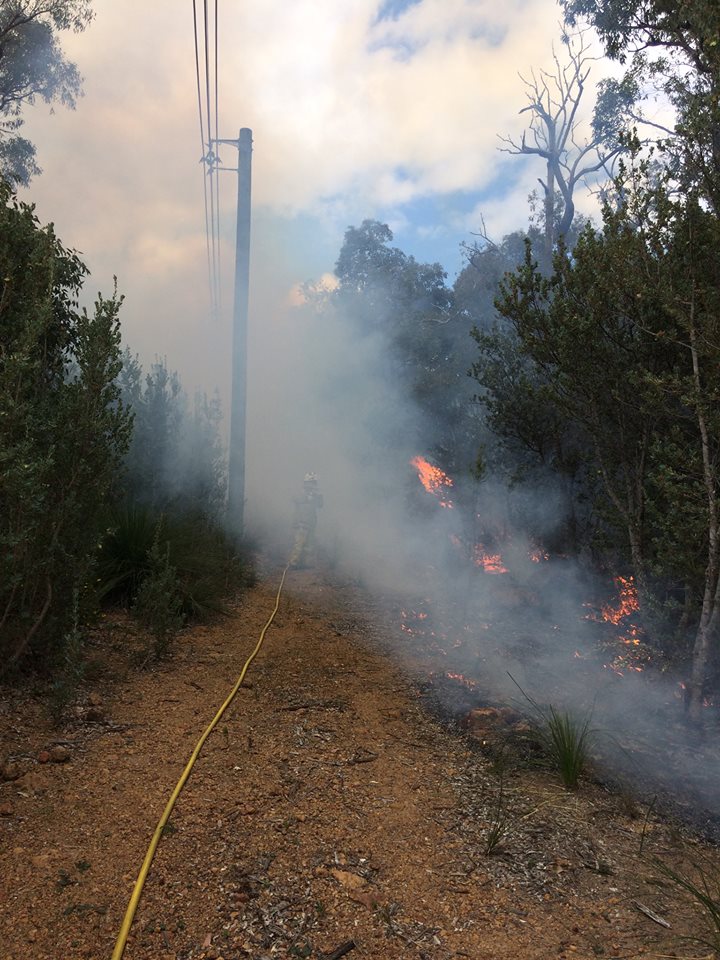 HRB in Hovea. Yes there is life at the end of that hose as Elton enters the smoke to prevent the flames climbing a tree. Luckily he is wearing full protective clothing and equipment to filter out the smoke.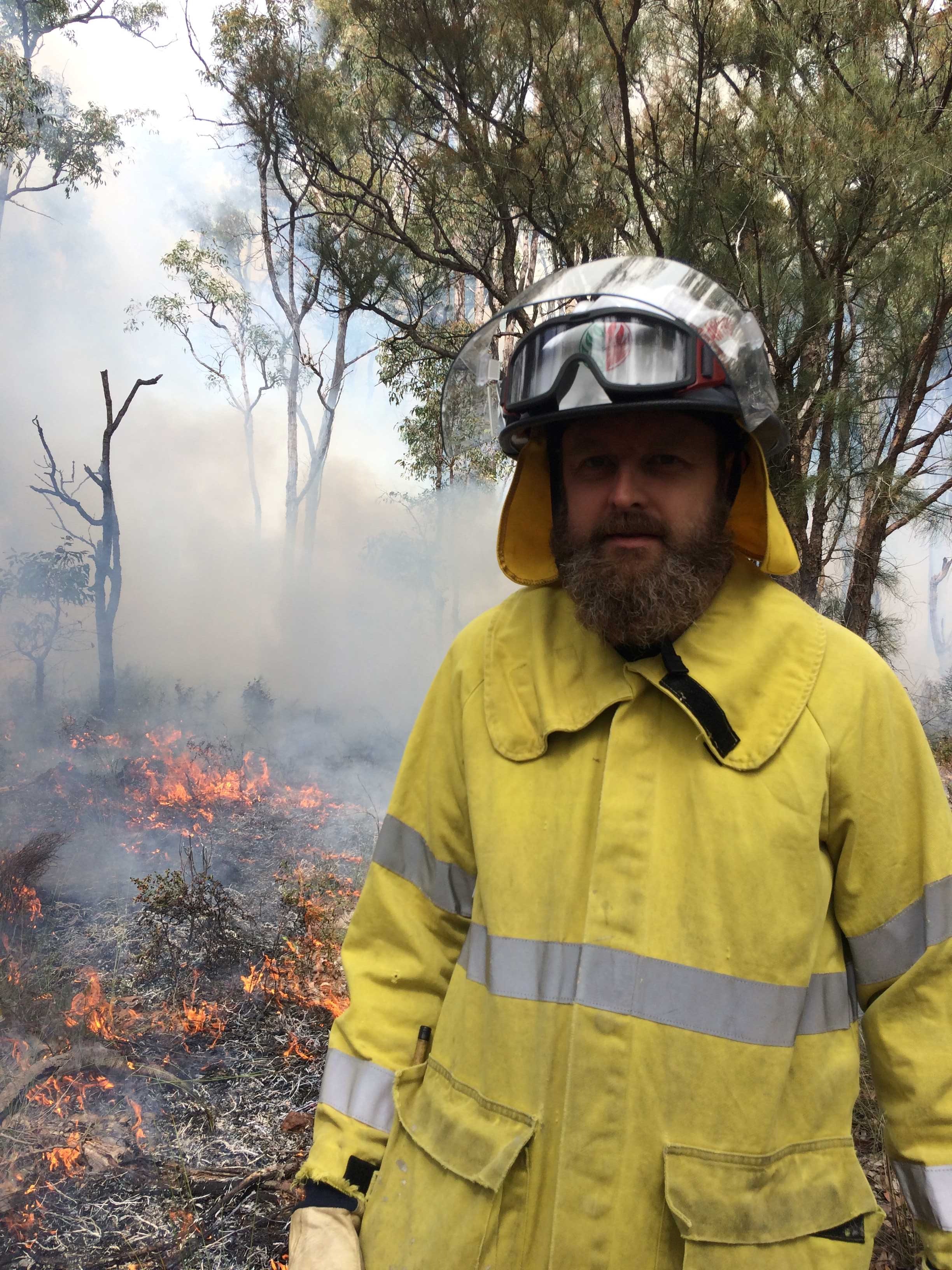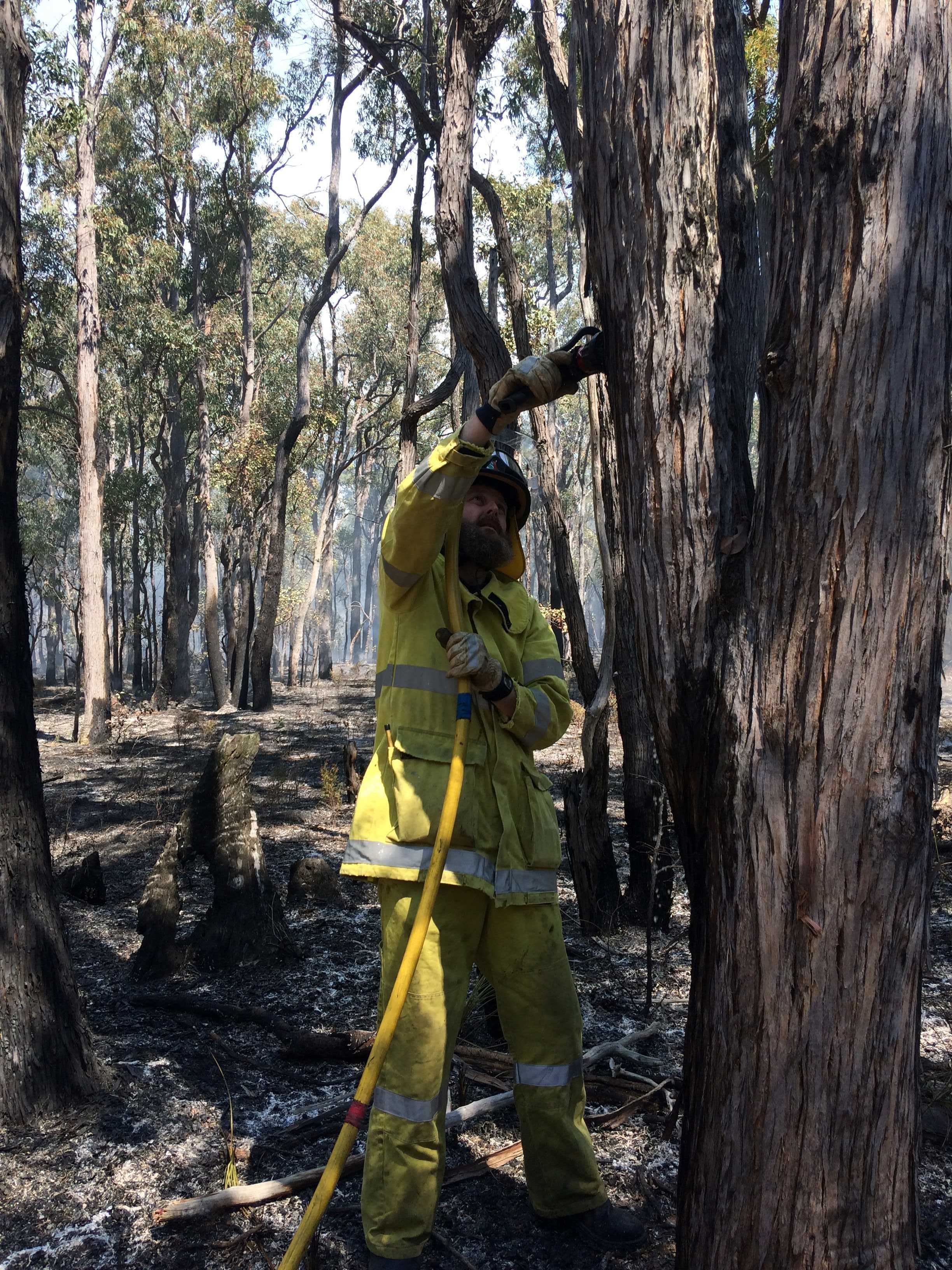 HRB in Mundaring. Ben took the day off work to complete his first hazard reduction burn and did a great job at blacking out. Congratulations Ben on completing your first burn!