July 2018
21/7/18
Great turn out for training this morning in the wet weather. Here are some of the fellas going through the weekly vehicle checks just before the rain hit.
We would love to give Nick O a big welcome back from working away in Queensland, you can see him there on top of the 1.4 testing the monitor. Great to have you back Nick!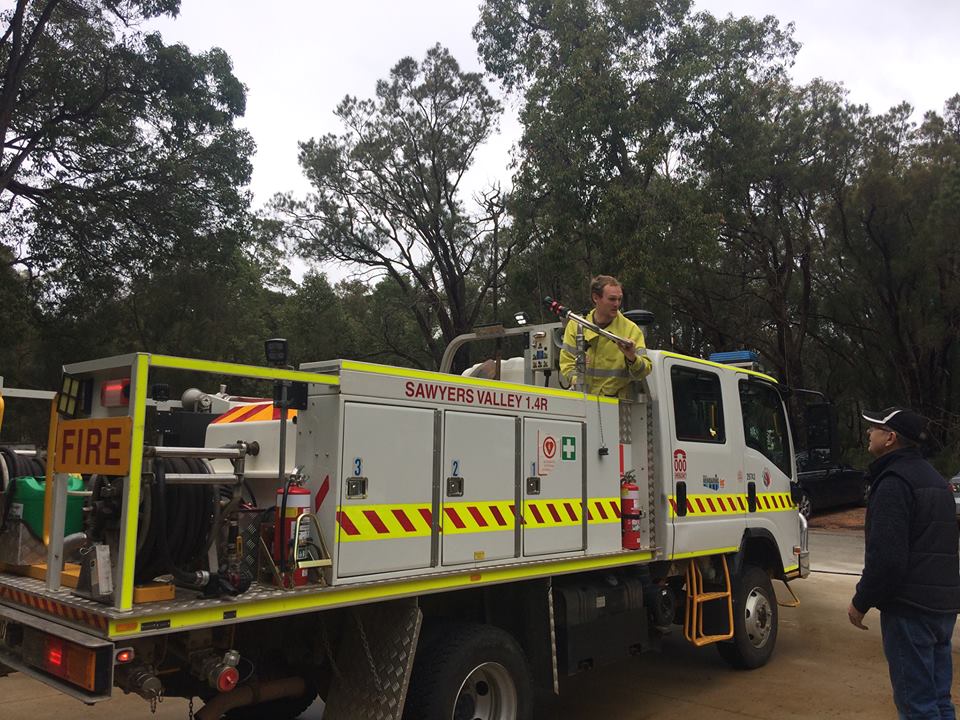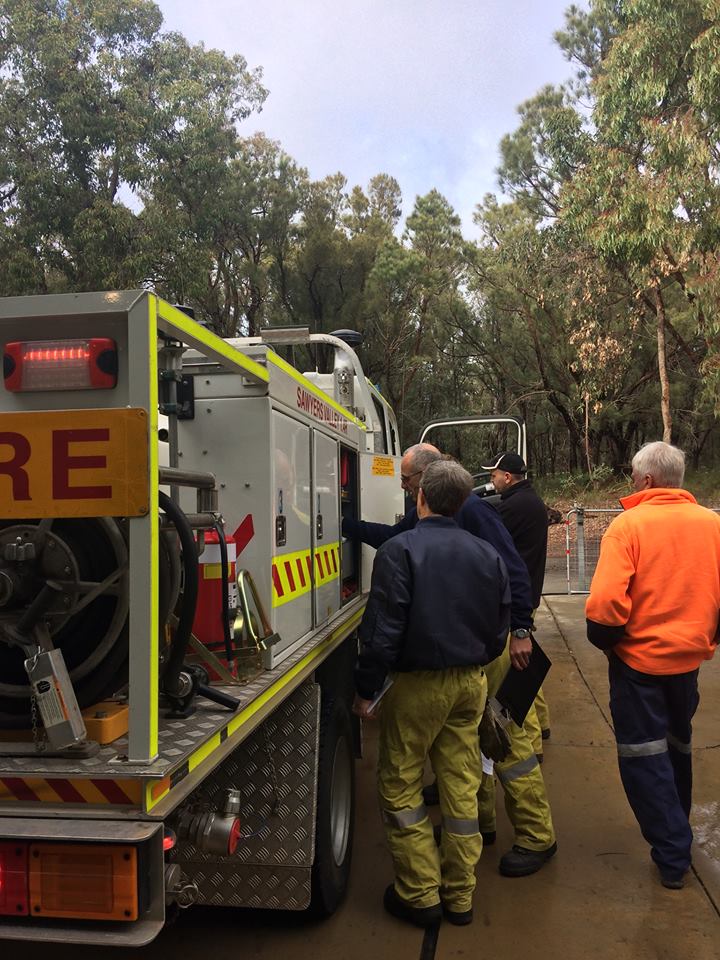 28/7/18
A red truck at Sawyers Valley?
Mundaring must of caught the rumour about our scrumptious morning teas and dropped in to say hello. Nice to have more fine company down at the station.
Thank you very much Lorna for not one but two plates of delicious morning tea!