June 2018
Congratulations to our two newest members
Congratulations to Bruce and Ben M. for completing the Introduction to Fire Fighting this month. This marks the beginning of their fire fighting journey and we wish them all the best for their future with Sawyers Valley.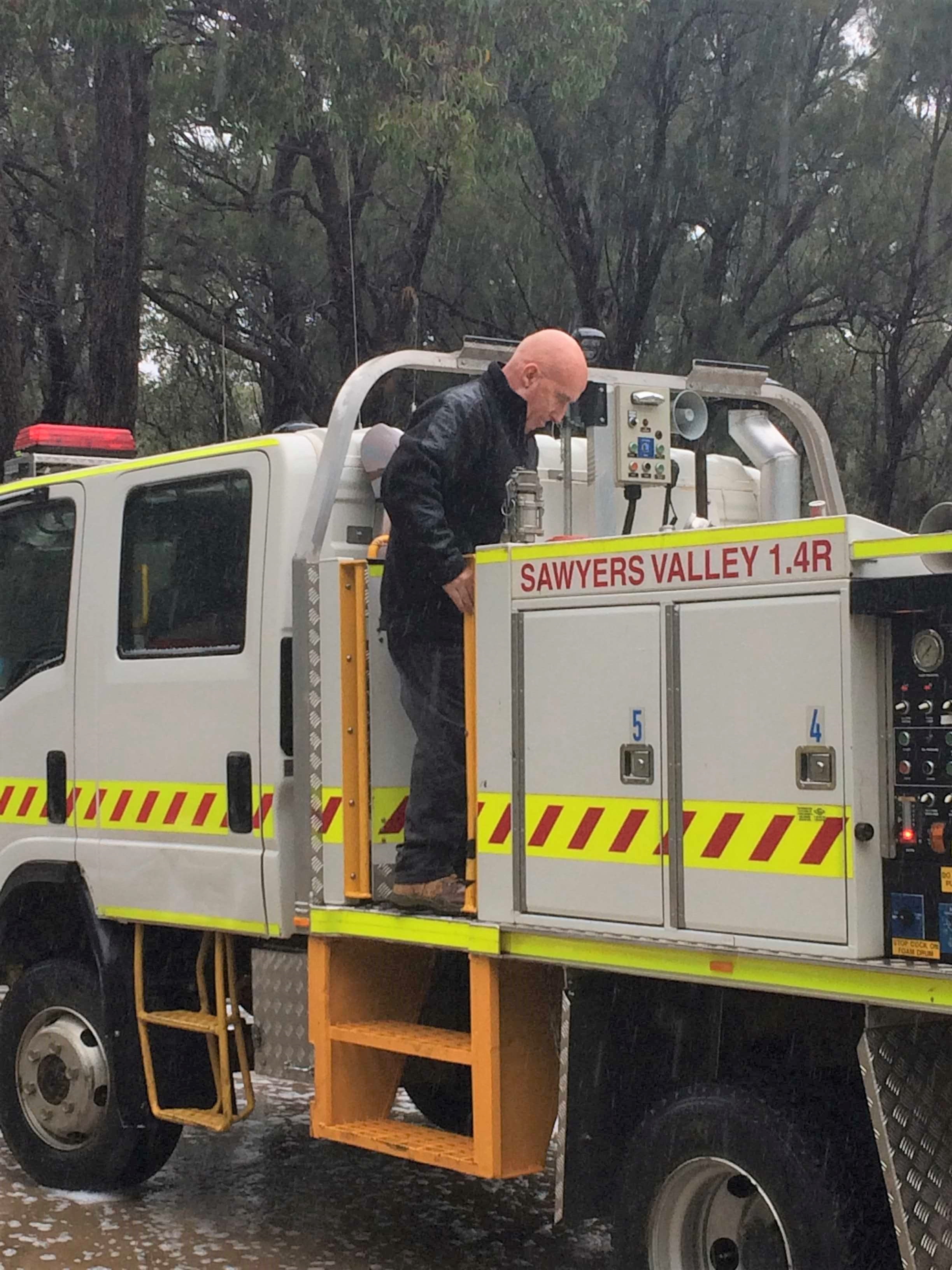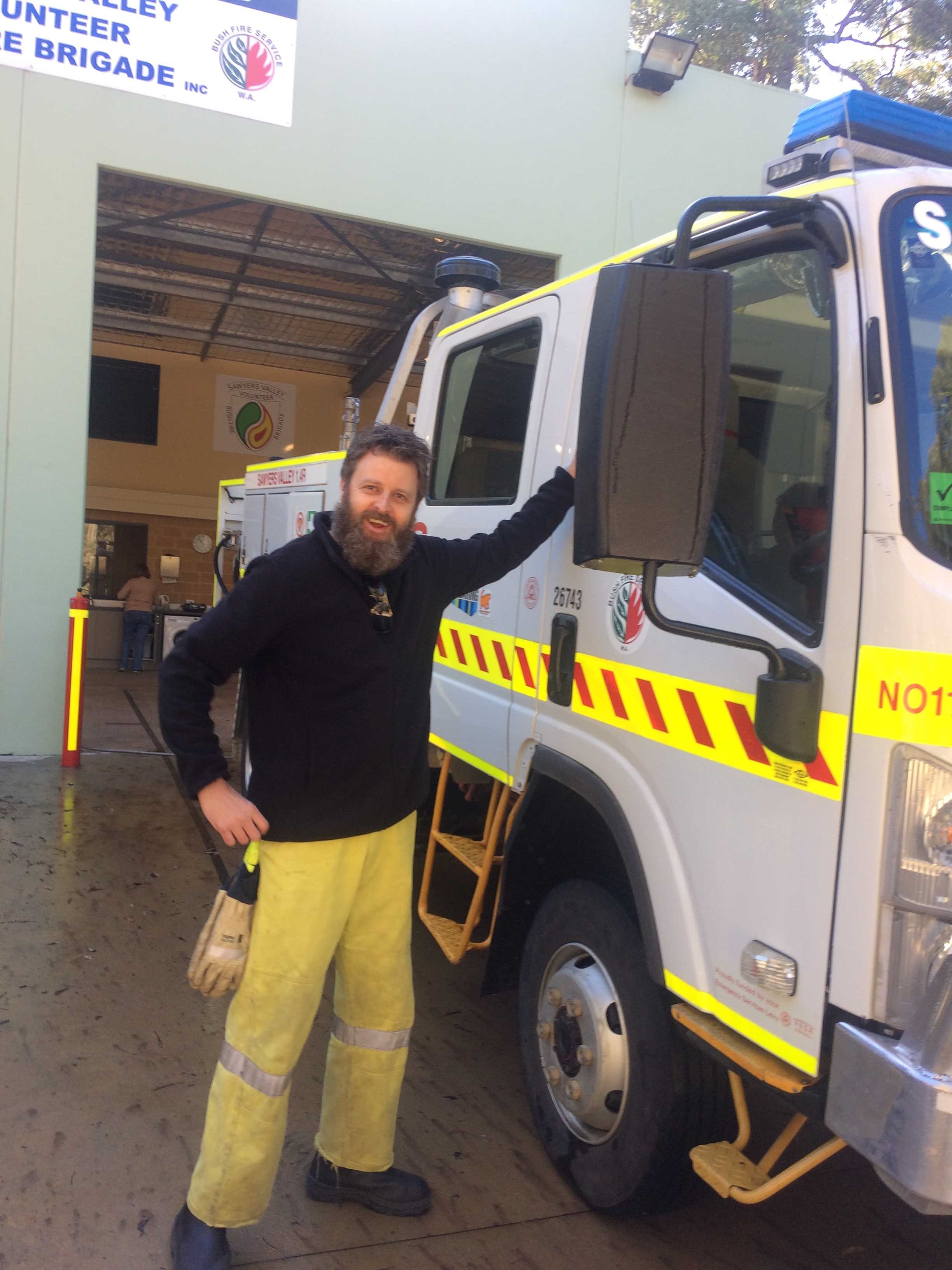 Congratulations is also in order for Ben R. completing his Structural Firefighting course. He travelled all the way to Quinns Rock station to make sure he completed the course this season. Great dedication and commitment!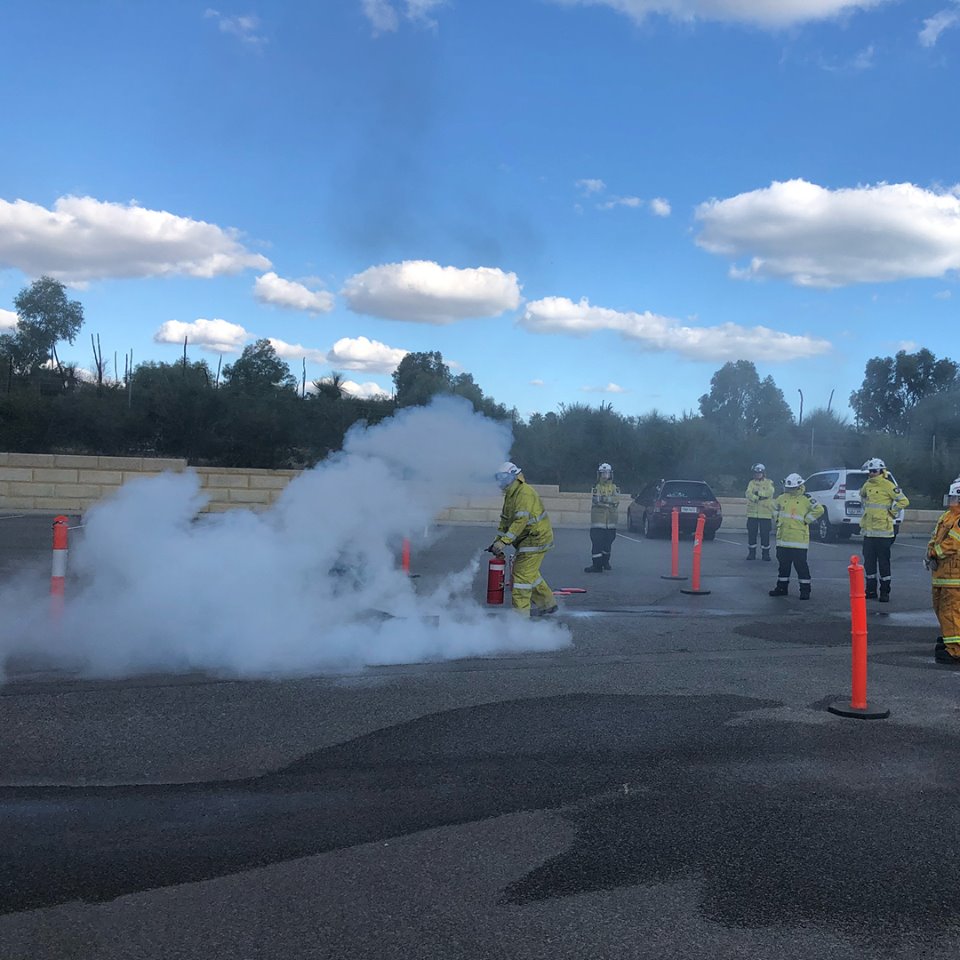 Photo of Ben R. with the fire extinguisher courtesy of Wanneroo Central.
On Road Driver Training
One of our members, Michelle attended the On Road Driver training this month.  After completing this course, firefighters are permitted to drive under emergency road conditions of lights and sirens.  Michelle still passed even though our light tanker lost a beacon on the way somewhere in Greenmount.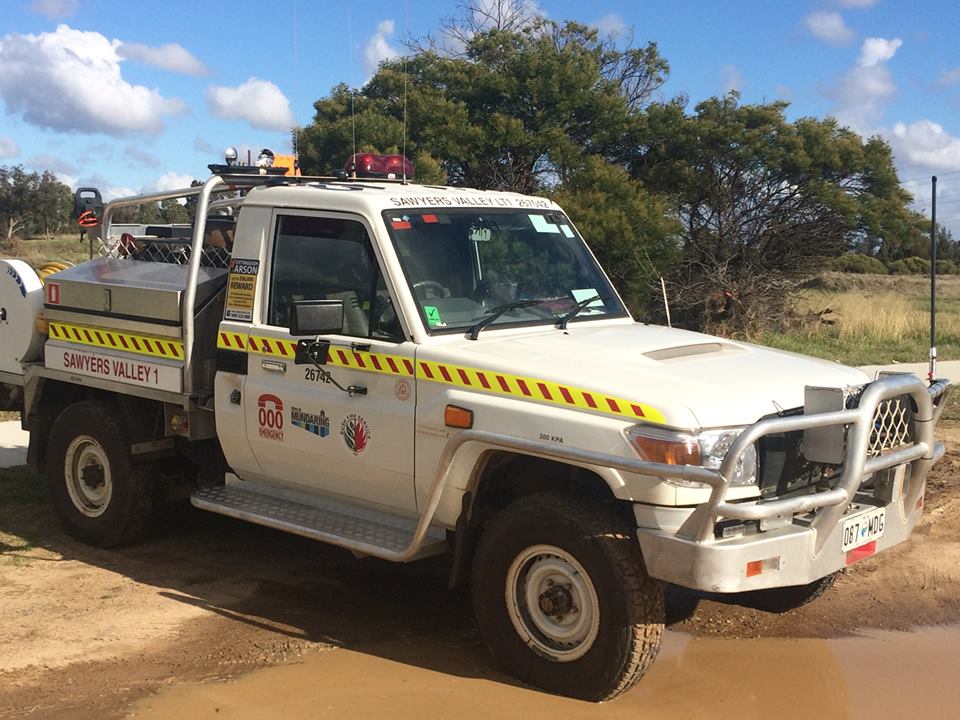 The end of the month wraps up with a bit of offroad driving at Saturday morning training.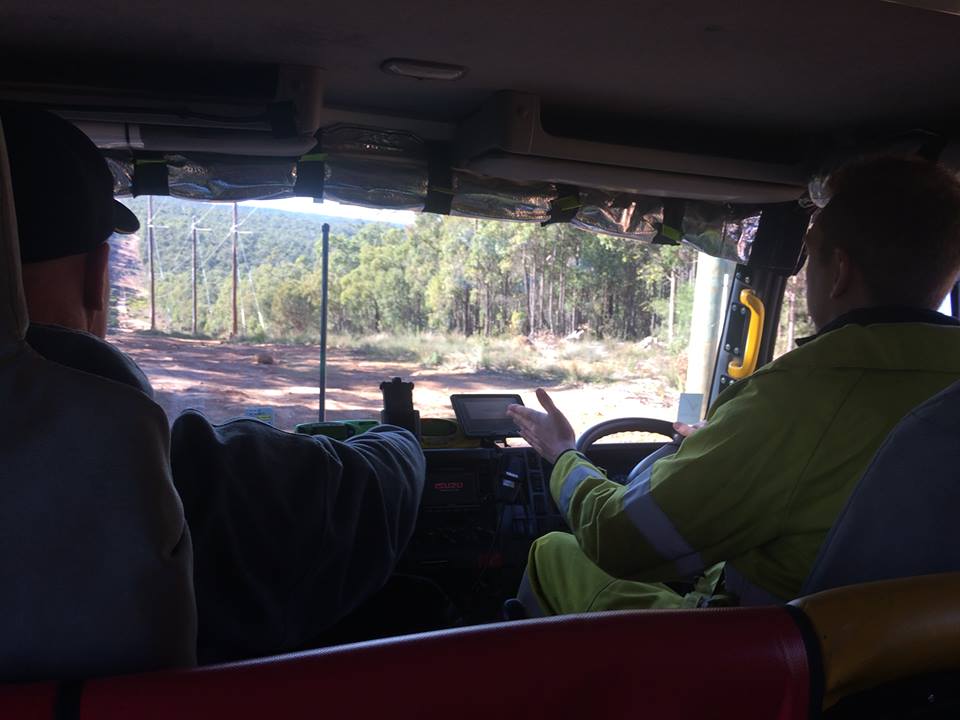 View of the power line track from the 1.4 during training today. Here is Paul instructing Dave on 4 wheel driving.
On our way back to the station Dave spotted a gentleman needing assistance changing a tyre on the edge of the highway. Being the lovely fellow he is he jumped out of the truck to help change the tyre. Given the potential hazard of the location our light tanker also assisted for safety and visibility. Great thinking and well done Dave, Nick and Kath.