January: This is what we train for
Beginning 8:30 am, Sunday 14th January, our crews were kept busy around the clock fighting the Sawyers Valley bushfire. Our teams provided crews for 4 shifts, some members assisting twice, some working through the night. A special mention to Graeme and Patrick for manning the mighty Whim Close 7.2. Other members supported crews in a great team effort with changeovers, equipment and refreshments. Many of us were additionally supported by our awaiting families, who make it possible for us to do what needs doing. Thank you again to all involved, near and far. The bushfire burnt 3263 ha, travelling 10 km in 12 hours, jumping the Mundaring Weir.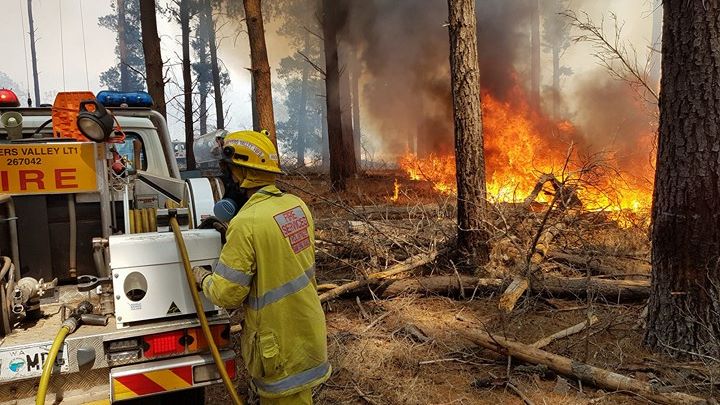 This is where we also give another thank you.  Featured in the photo is our automatic hose reel which saves valuable time and effort on the fireground.  Here is one of our Lieutenants quickly winding up the hose before leaving to refill the tank.  This is where we thank the community for supporting our fundraising efforts towards purchasing the automatic hose reel, along with Club Sierra, Bank West and the Shire of Mundaring.  Thank you!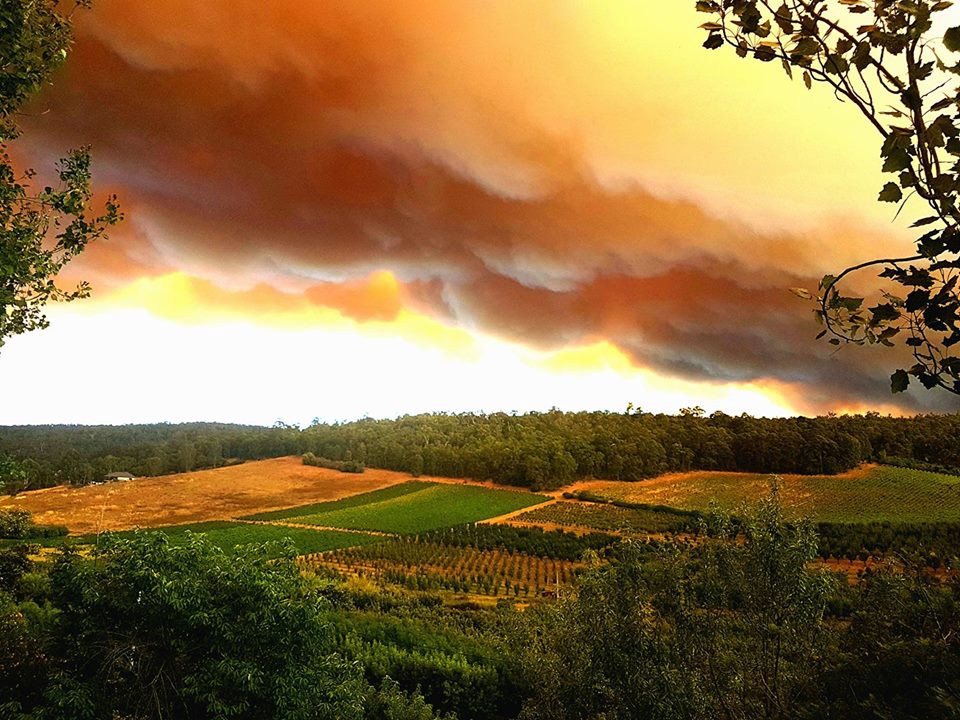 This stunning photo was taken from Pickering Brook by Kathy Mathieson and was shared around the world by news media.
The following 4 images were shared by Parks and Wildlife, Western Australia.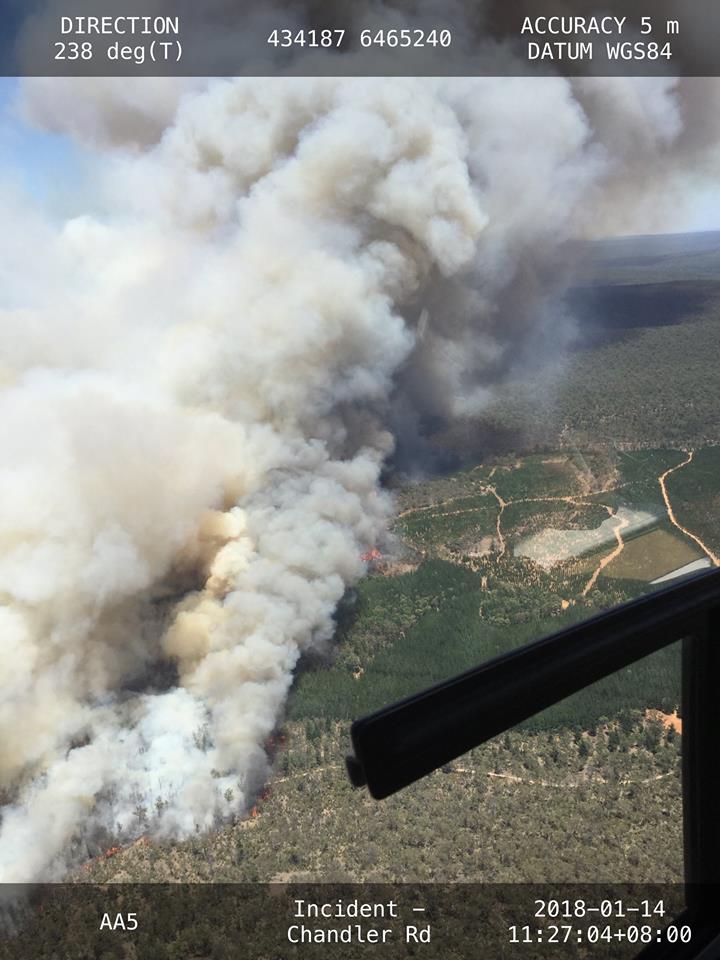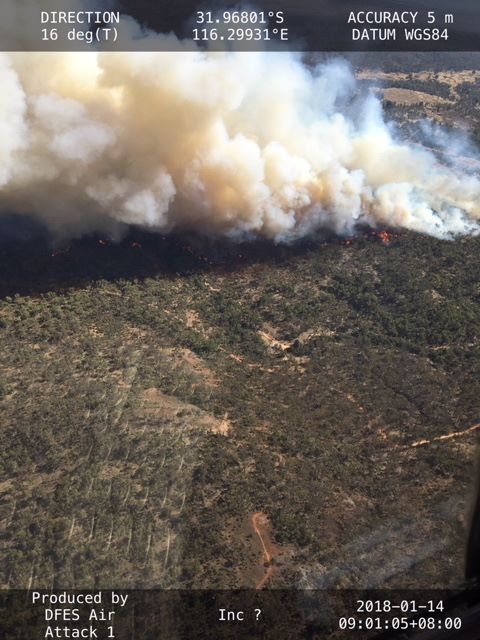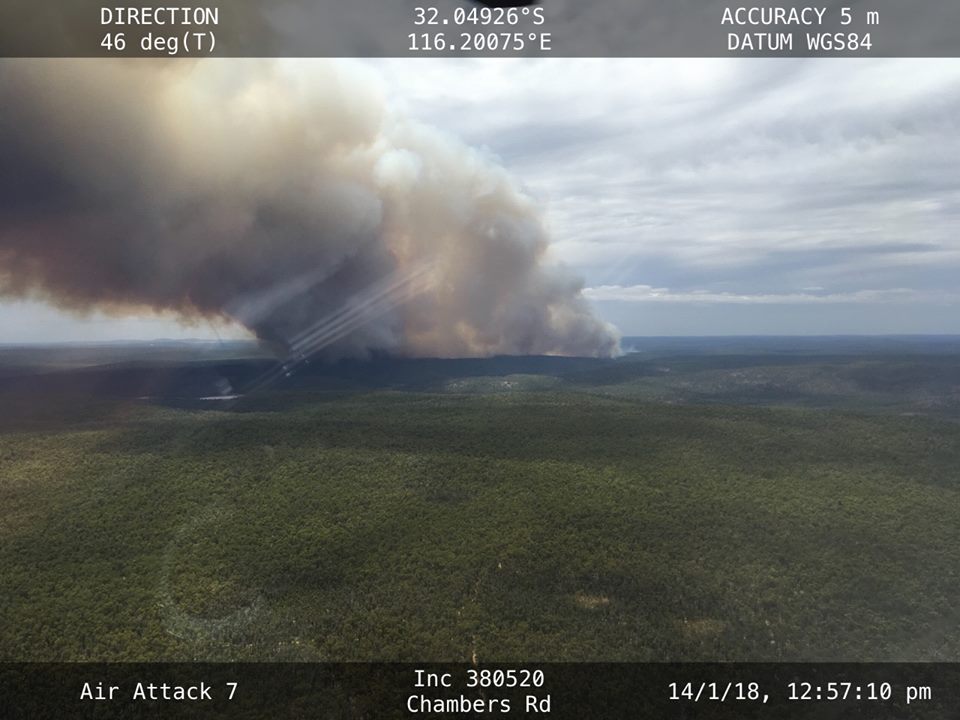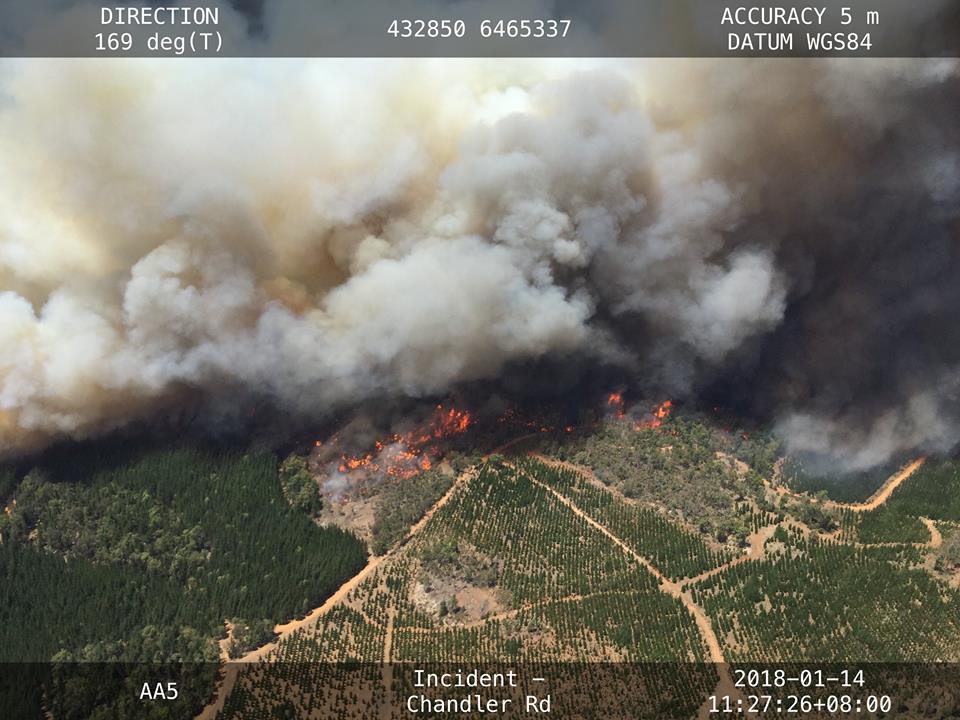 Second shift.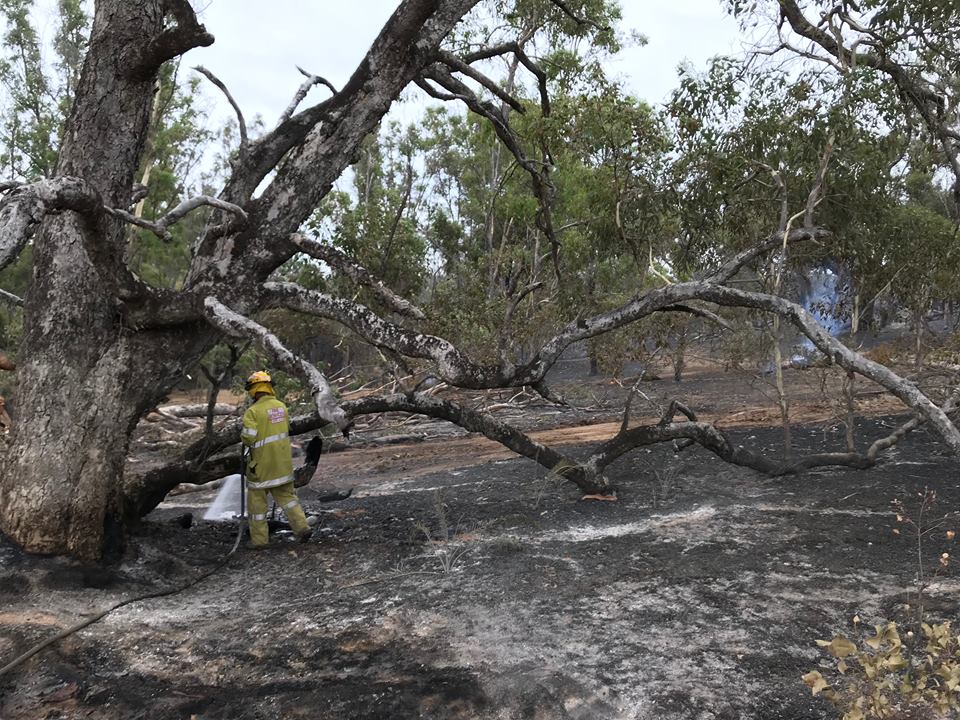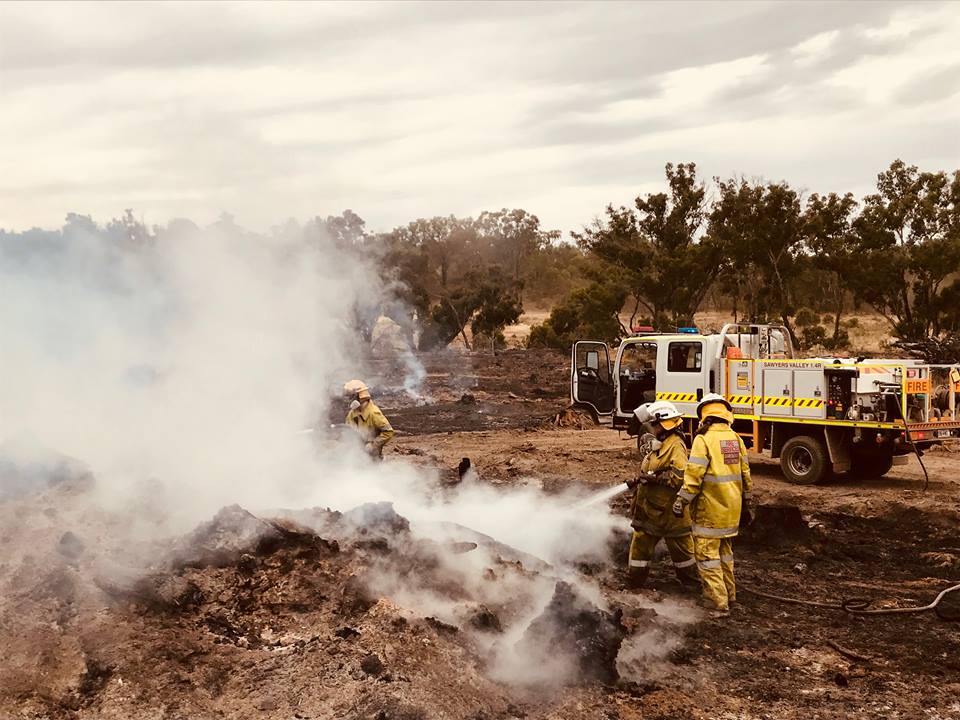 Night Shift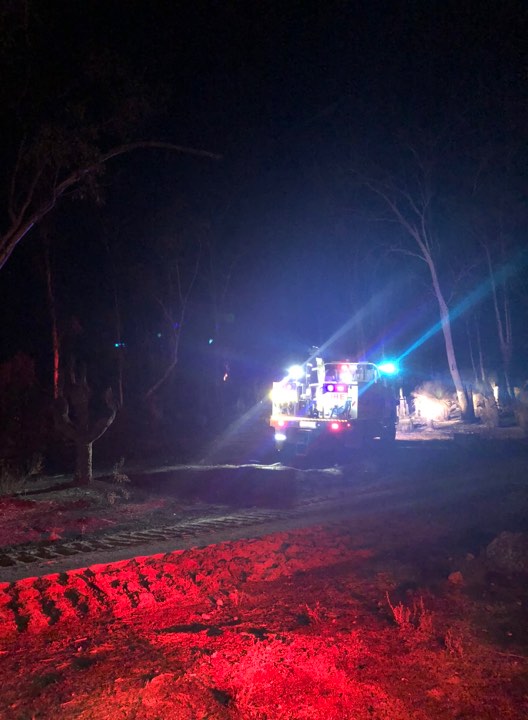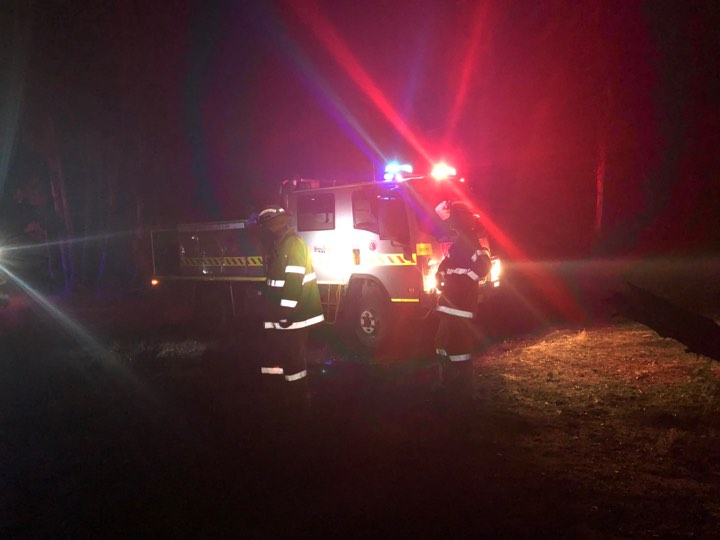 Last shift with help from the rain.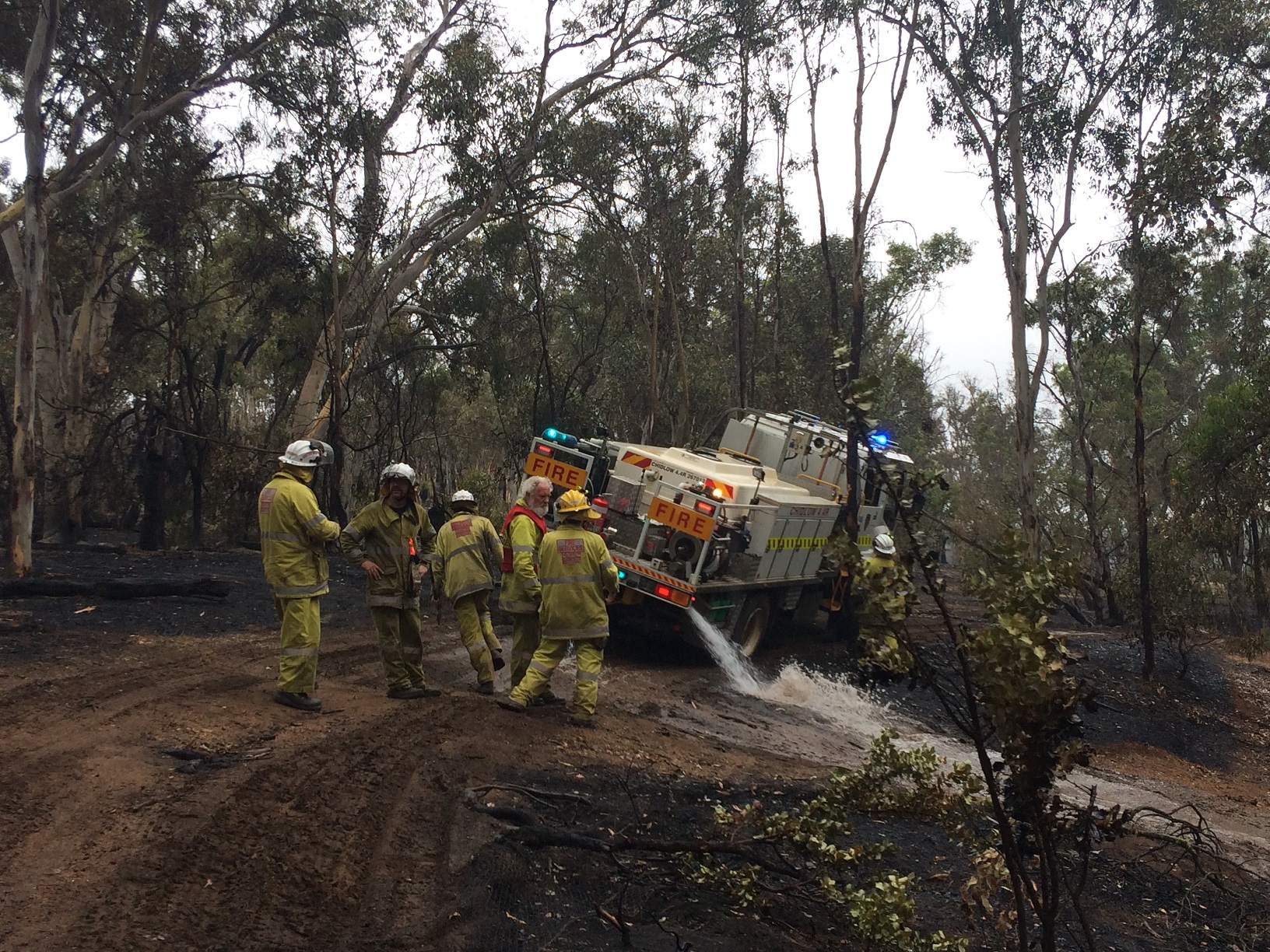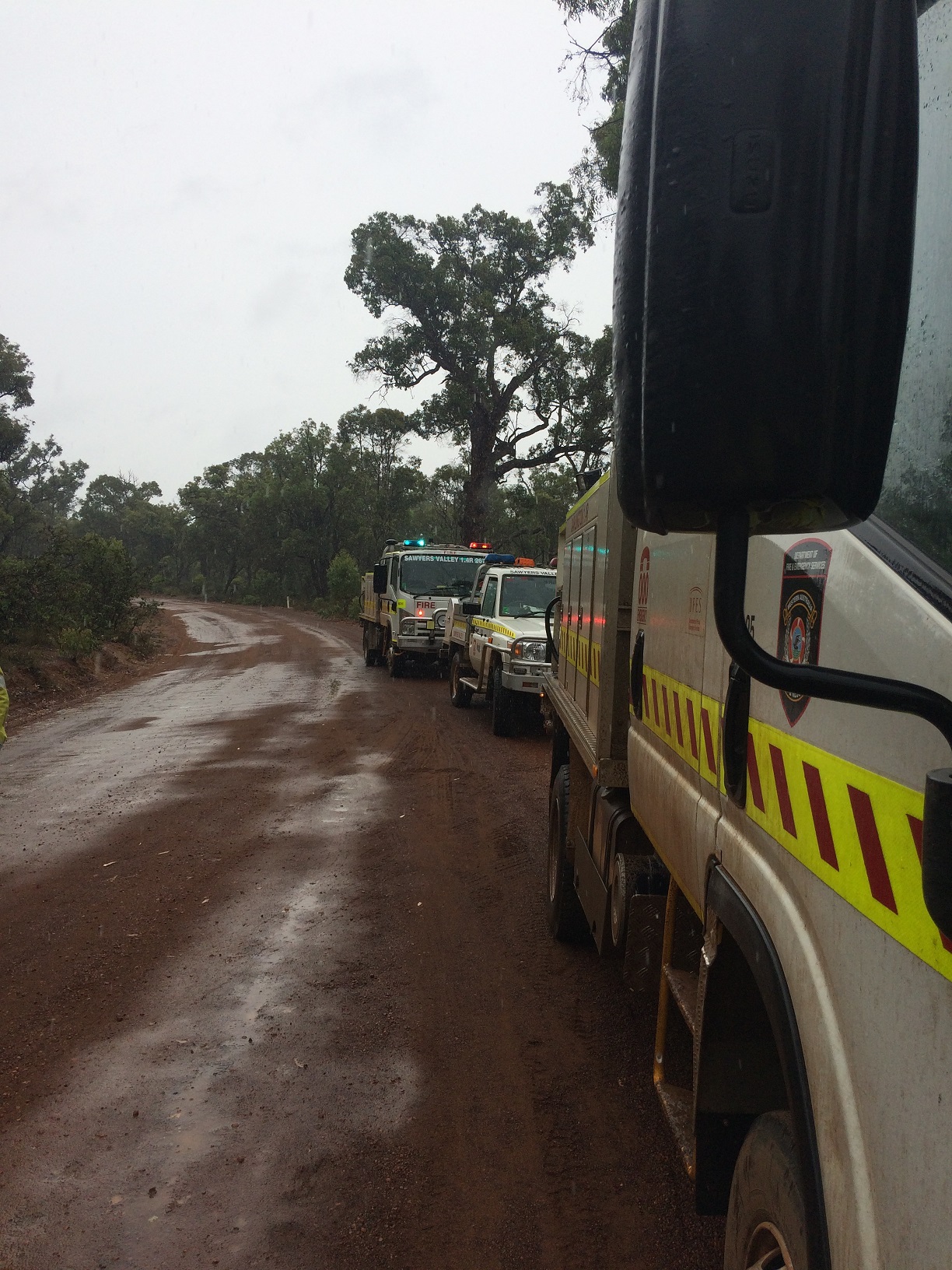 Sometimes the rain is helpful, though can make the tracks more treacherous for the heavier trucks.
News Articles
Sawyers Valley fire: Mundaring residents put on alert as fire jumps Weir
Sawyers Valley bushfire: 150 firefighters tackle Shire of Mundaring blaze
The Sawyers Bushfire – Disaster Averted
Arson Squad launches probe into suspicious Sawyers Valley bushfire
Fire causes 'apocalyptic' skies over Perth, but emergency warning downgraded