December, so it begins
Saturday, 2nd December
Saturday mornings are our usual training mornings.   Before training started we received a call out to Mundaring for a minor incident, crews had scarcely returned to the station when received we another call out to assist Parks and Wildlife in Malmalling.
Sawyers Valley along with Chidlow, provided crews for 2 shifts at Malmalling.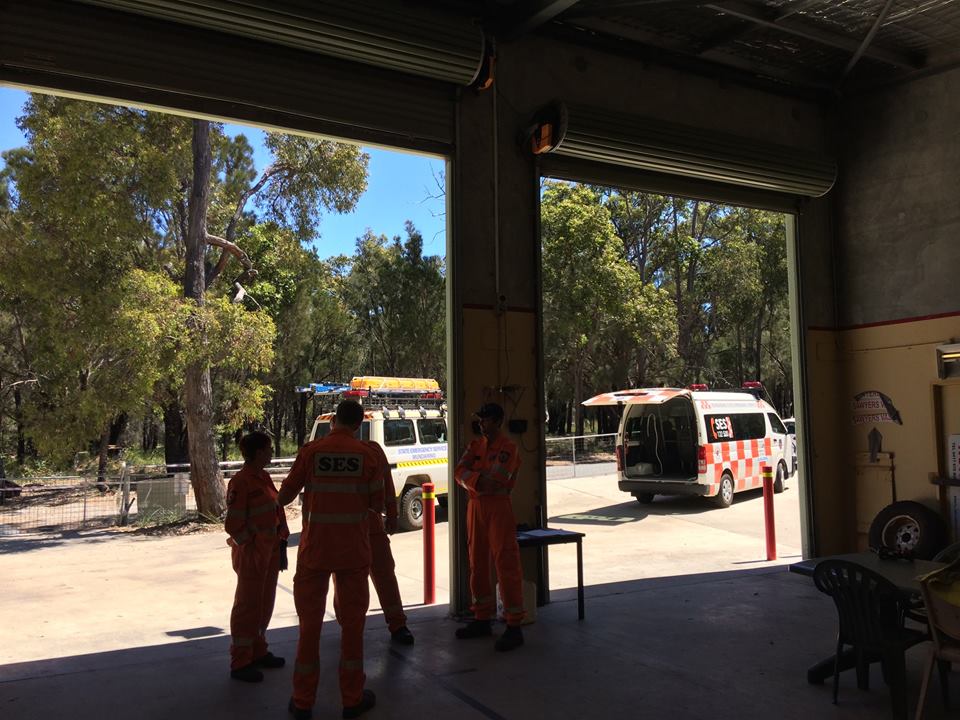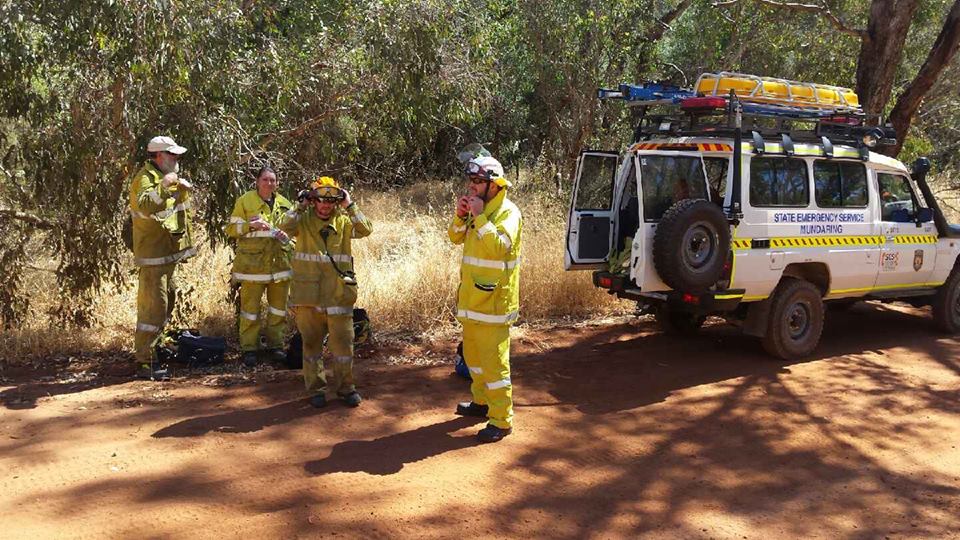 Mundaring SES supported us by providing transport for the crew change.  Here is Warren, Michelle, Adrian and Rob (above right), waiting for the trucks to arrive for the crew change.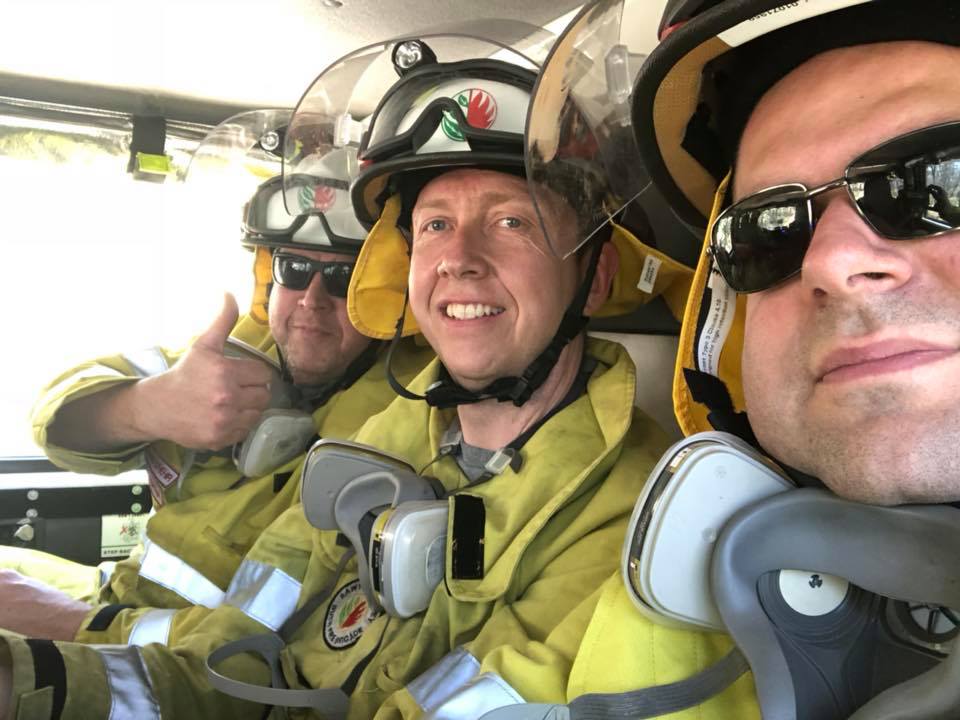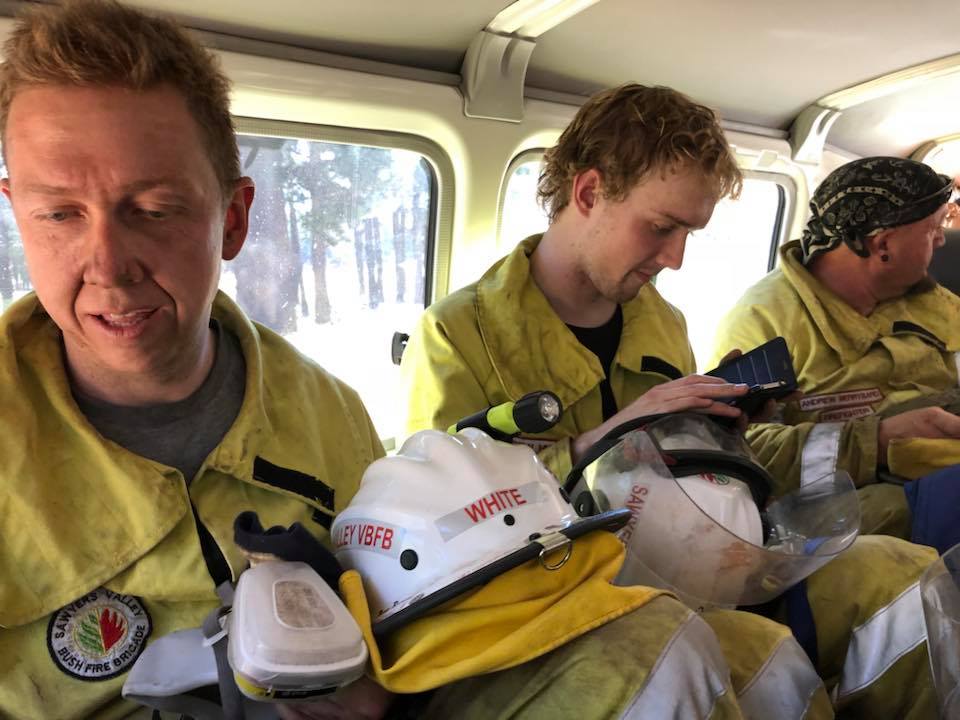 First crew ready for action in the 1.4, Craig, Dave W. and Ben.  Here are some of the fellas in the transport vehicle, heading back from the first shift on a hot day, Dave W., Andrew H. and Andrew M. (left to right)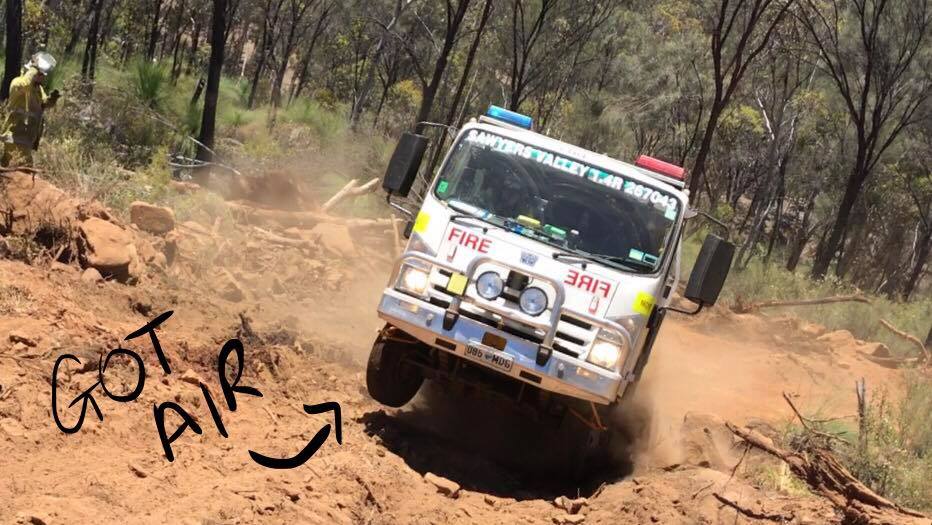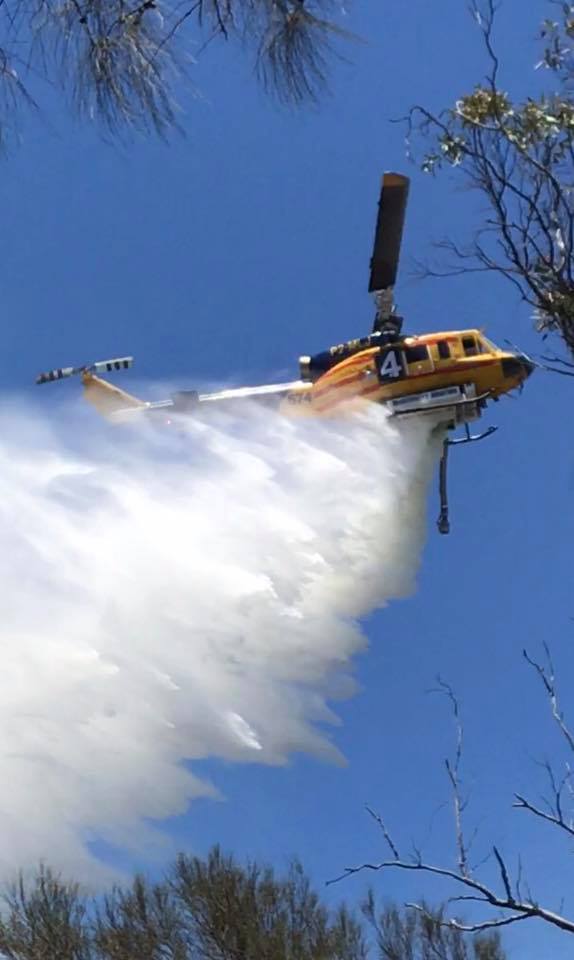 With steep, new slopes there were a few action shots.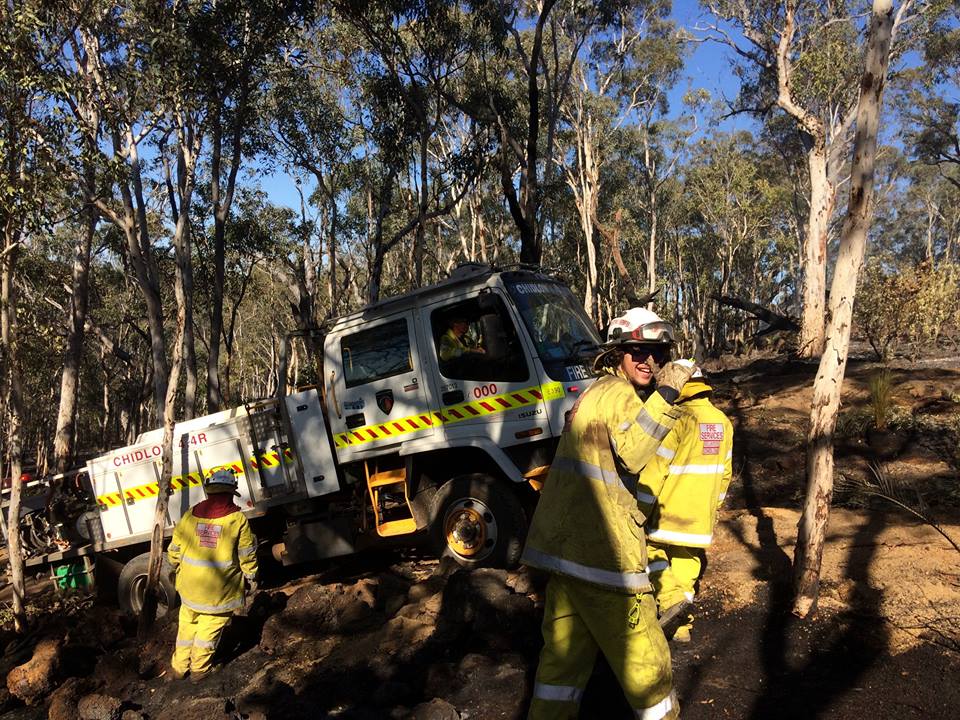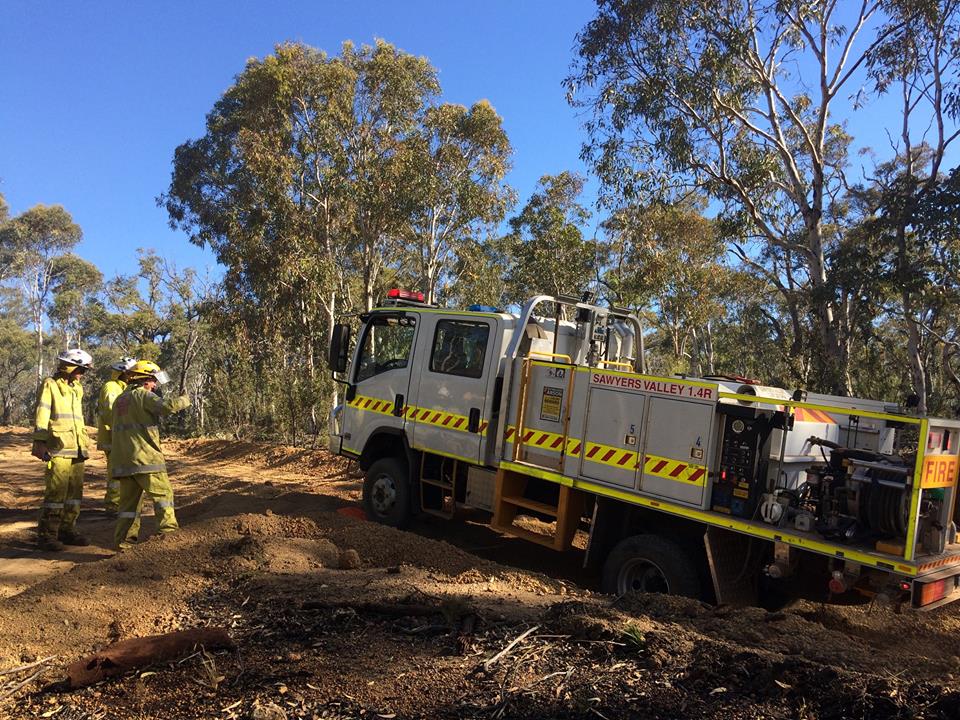 With steep, new slopes there were a few inaction shots too.  No one likes to say "bogged" so lets just say temporarily immobile.  As you can see, crews seem to really enjoy themselves.  Love that indomitable spirit of the volunteer.   Maxtrax were enough for our 1.4, metres away, Chidlow's 4.4 needed a little more help from an earthmover.  Nice of them to test out the steeper slope for us first.  At a distance I was wondering if 4.4s use different firefighting techniques, seeing them work with the hoses at full pressure, alas losing 4 tonne of water did not help the traction afterall.  Nice of us to join them and lift their spirits.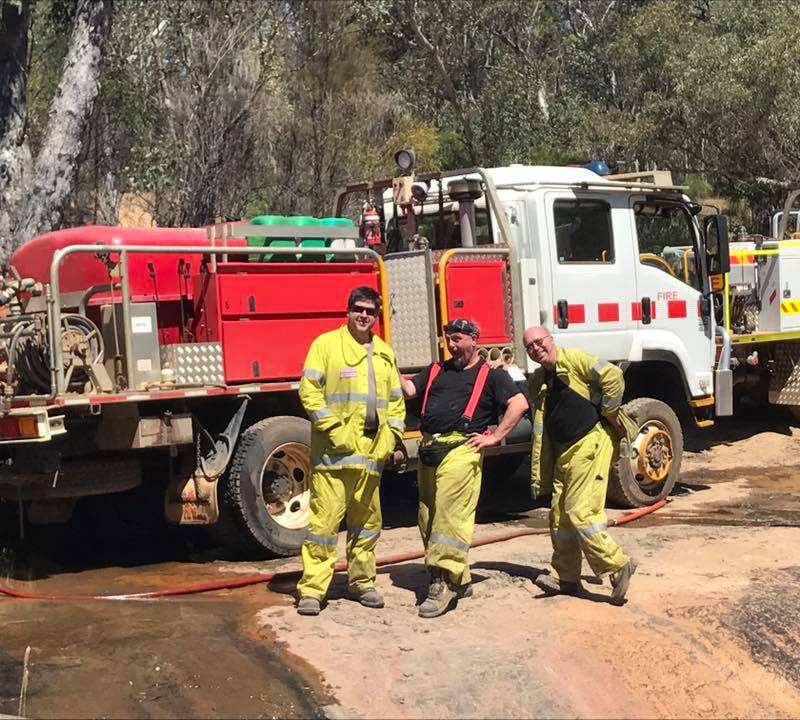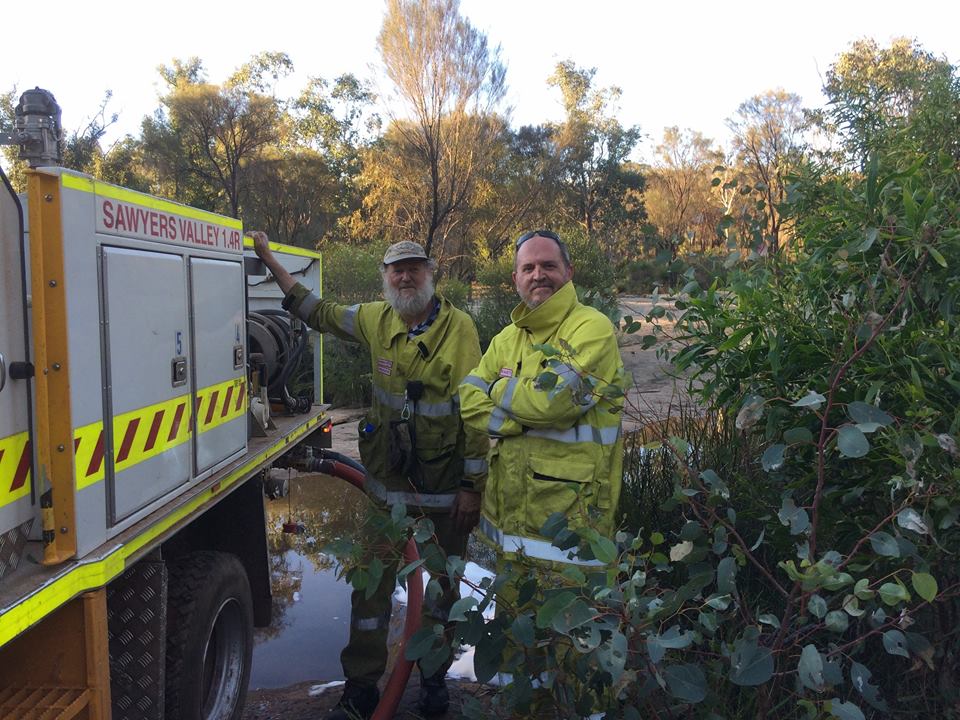 First crew making a dapper effort at drafting at high noon, versus second crew chilling at sunset.  Putting our drafting training into practise when the water tankers are off the scene, lucky to have a water source to draw on, though can take a little longer to fill the tank.
Christmas Lolly Run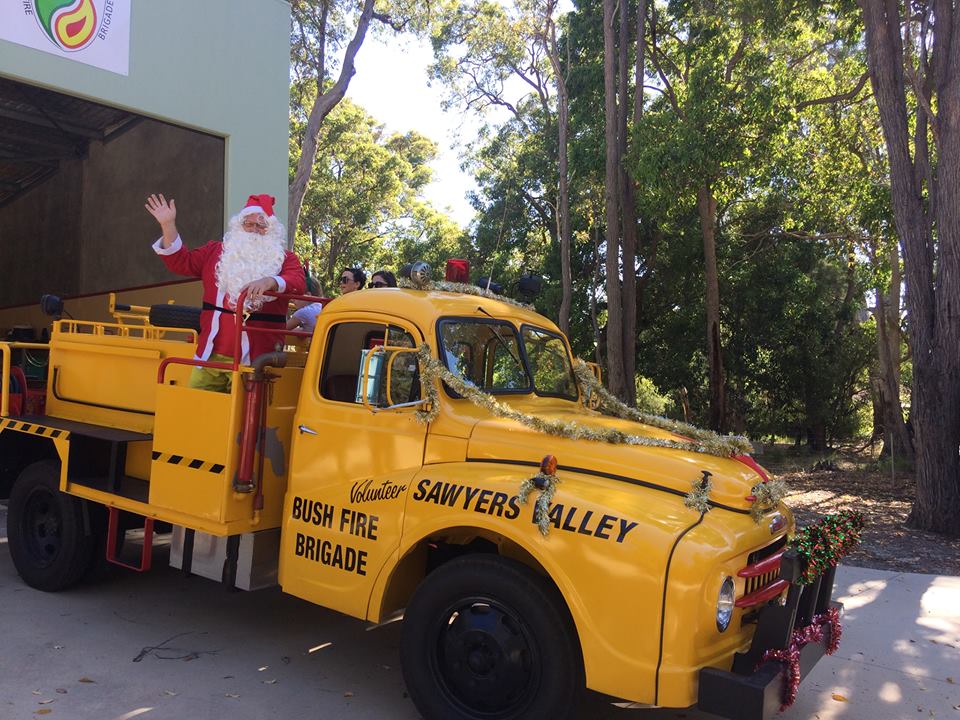 Santa was very excited to have a ride in our mighty Austin with his friendly helpers.  Santa travelled the streets of Sawyers Valley on the morning of Christmas Eve, handing out lollies to all the good children, fininshing up at the Sawyers Valley oval.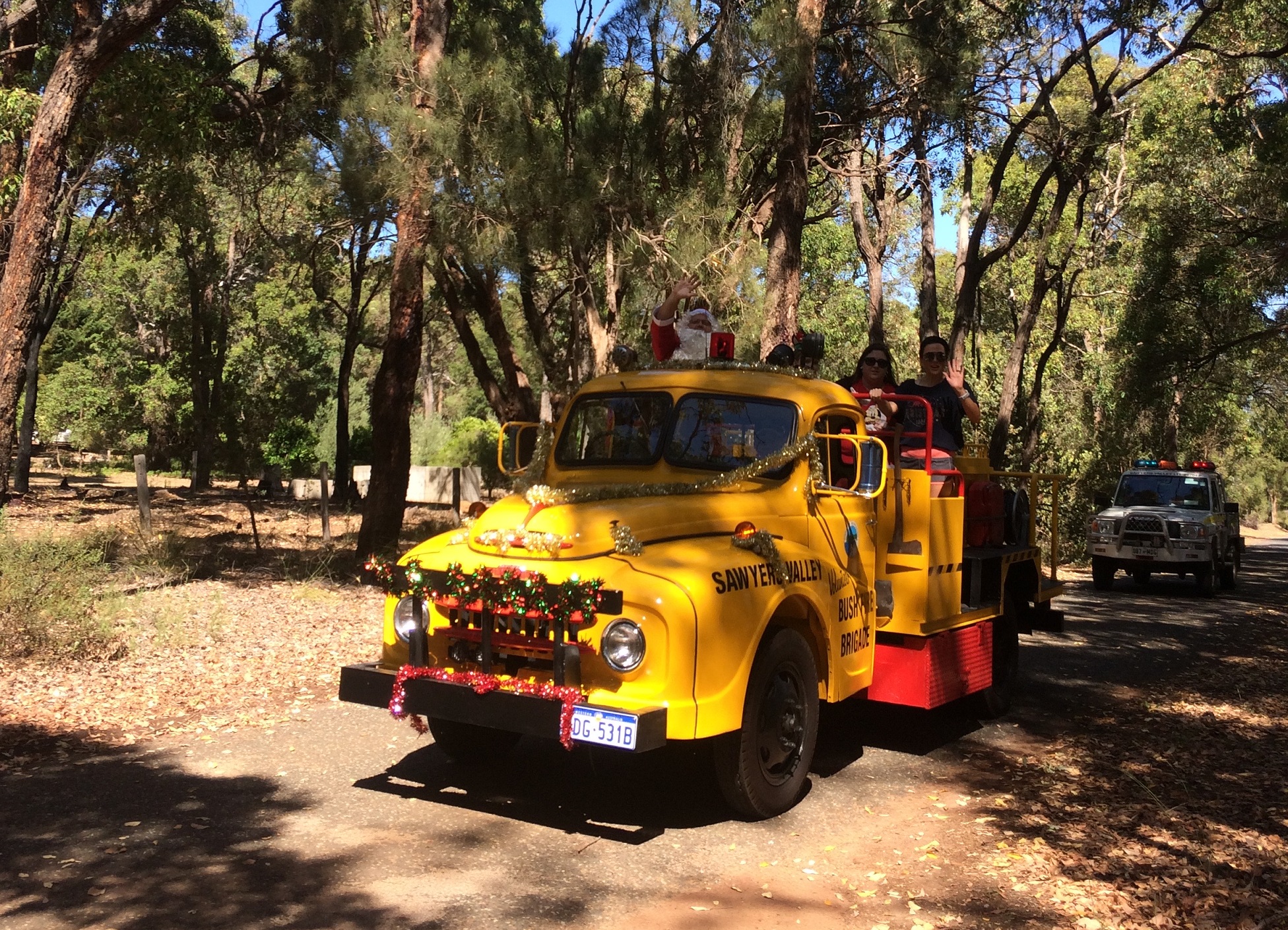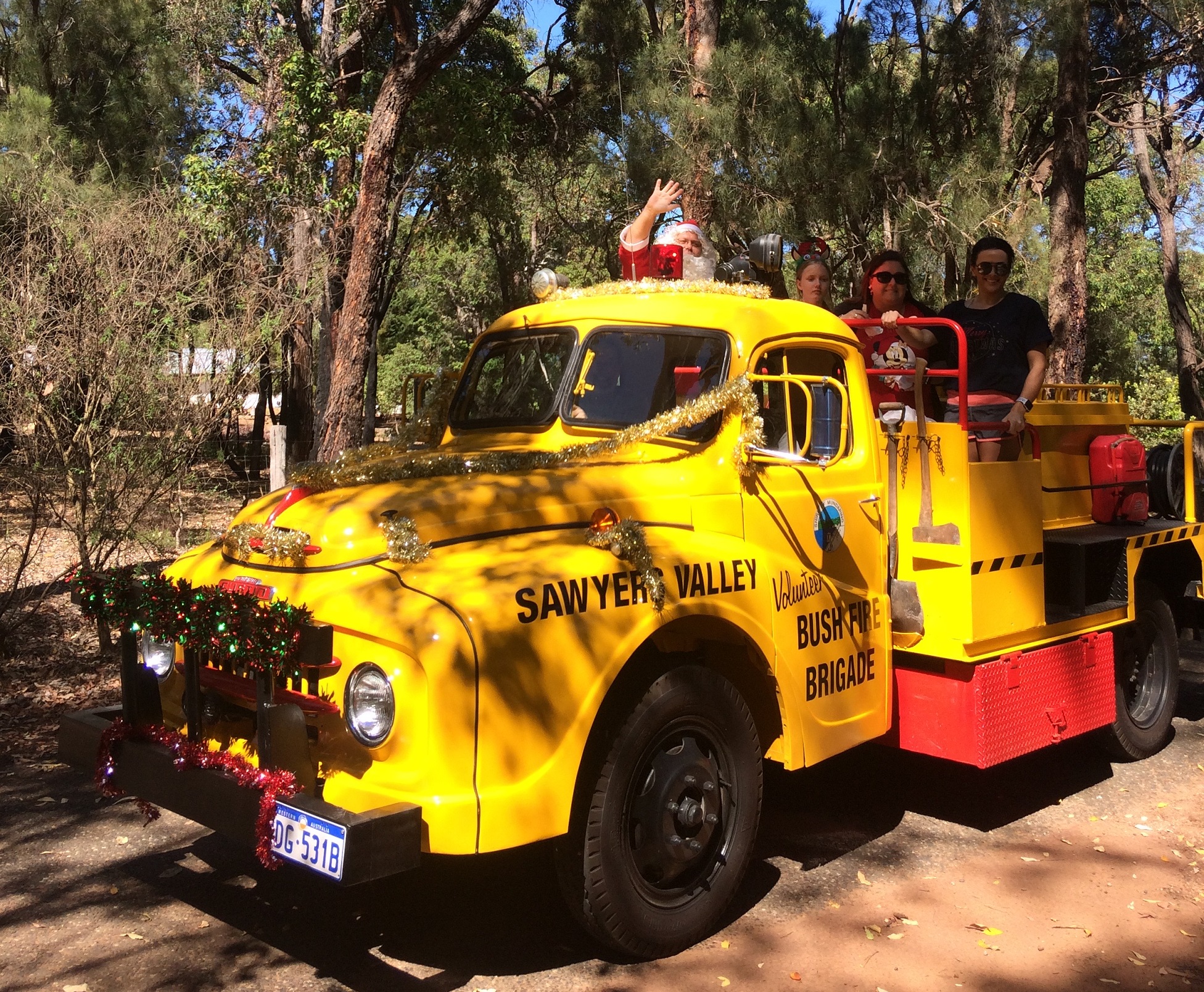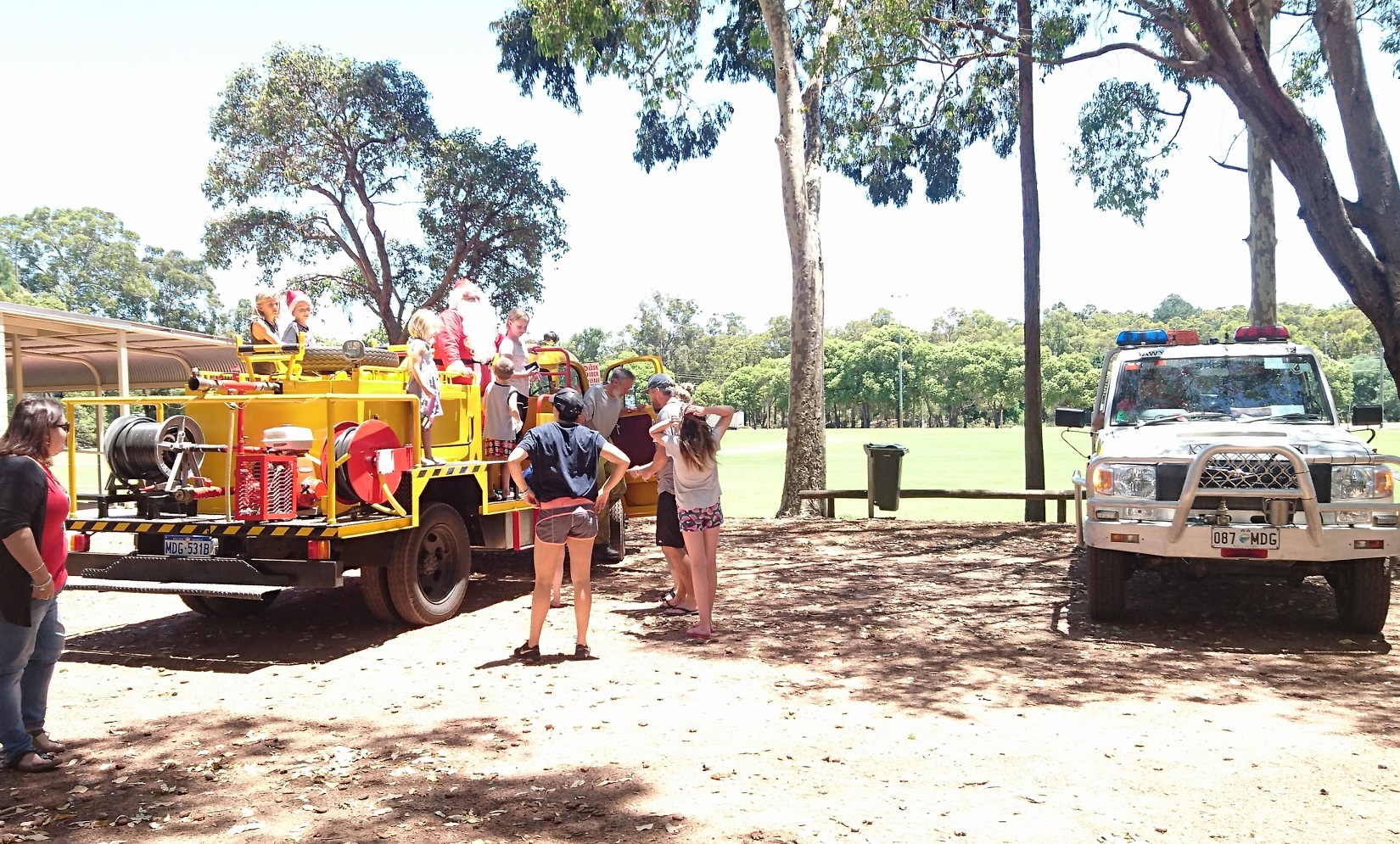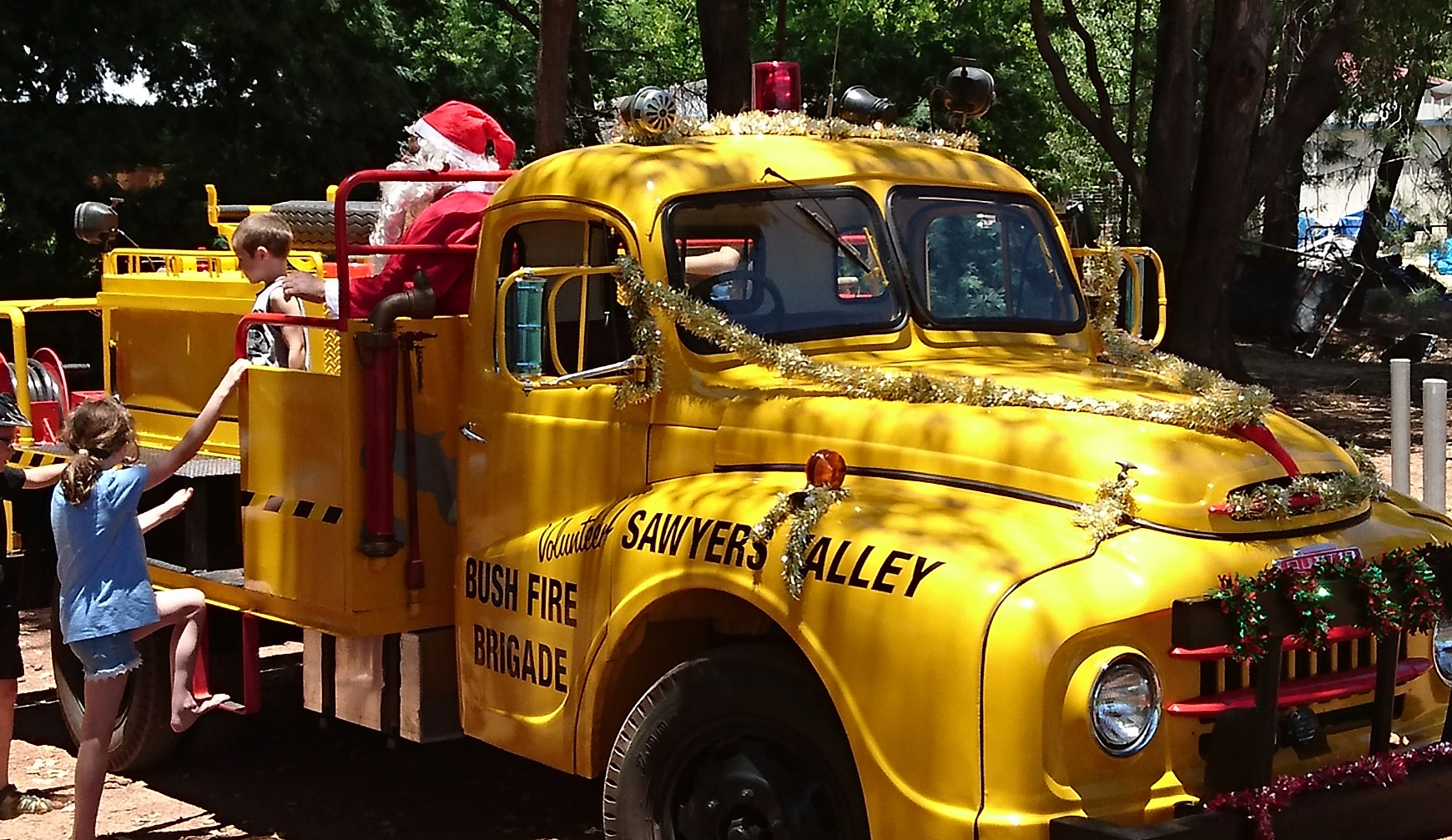 Christmas Party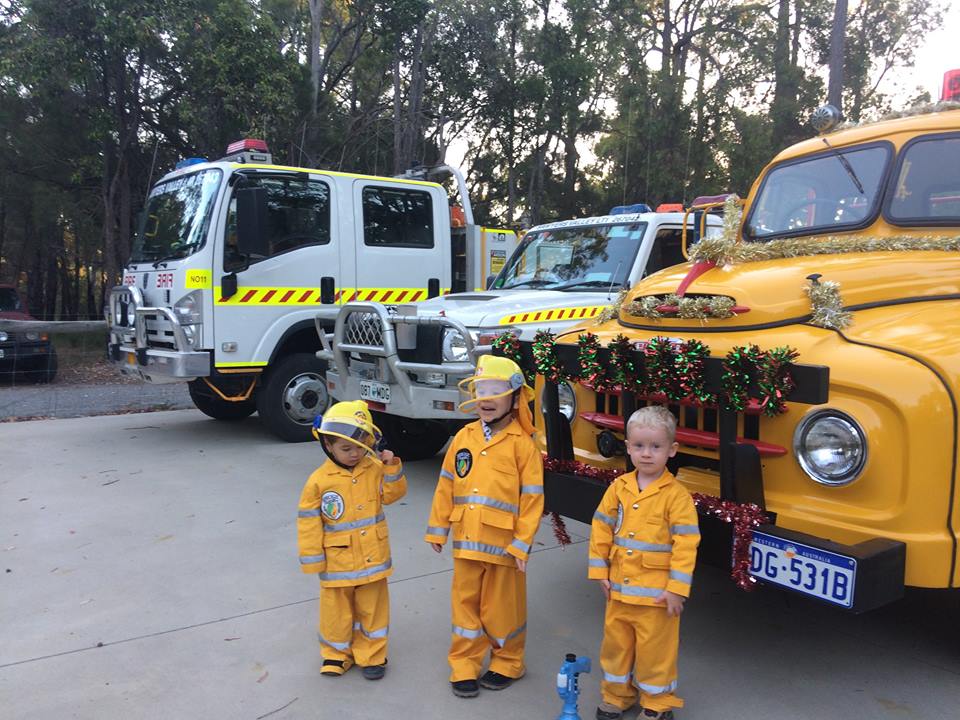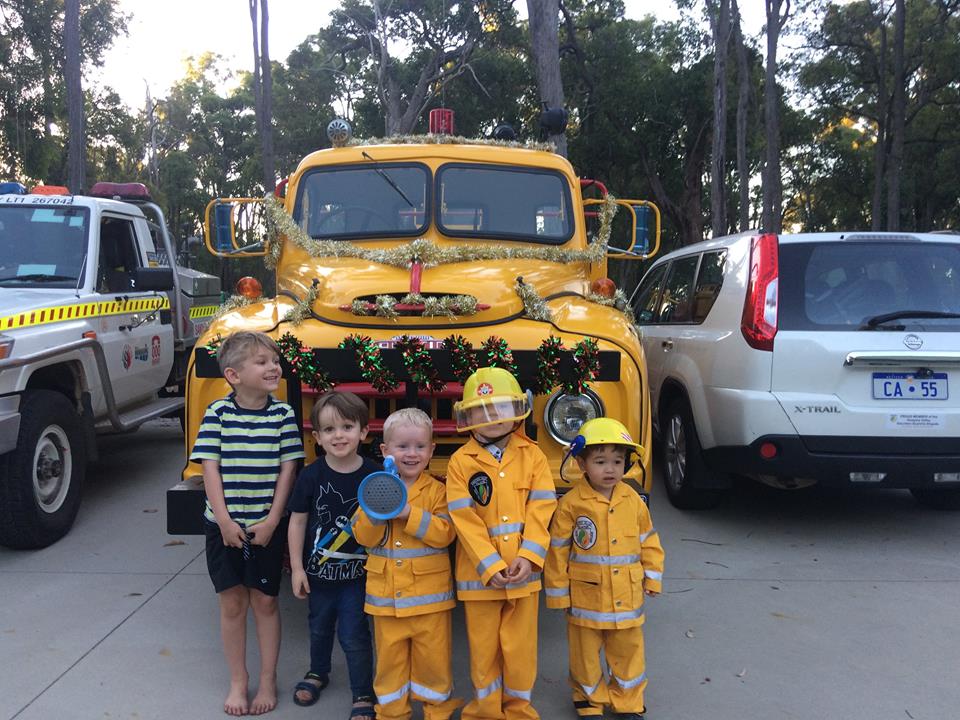 Third generation firefighters dressed and ready to go, lucky they have a grandmother who is talented at sewing.  The other kids not so lucky, but their mum and dad are both firefighters so at least they can hang out with the cool firetrucks.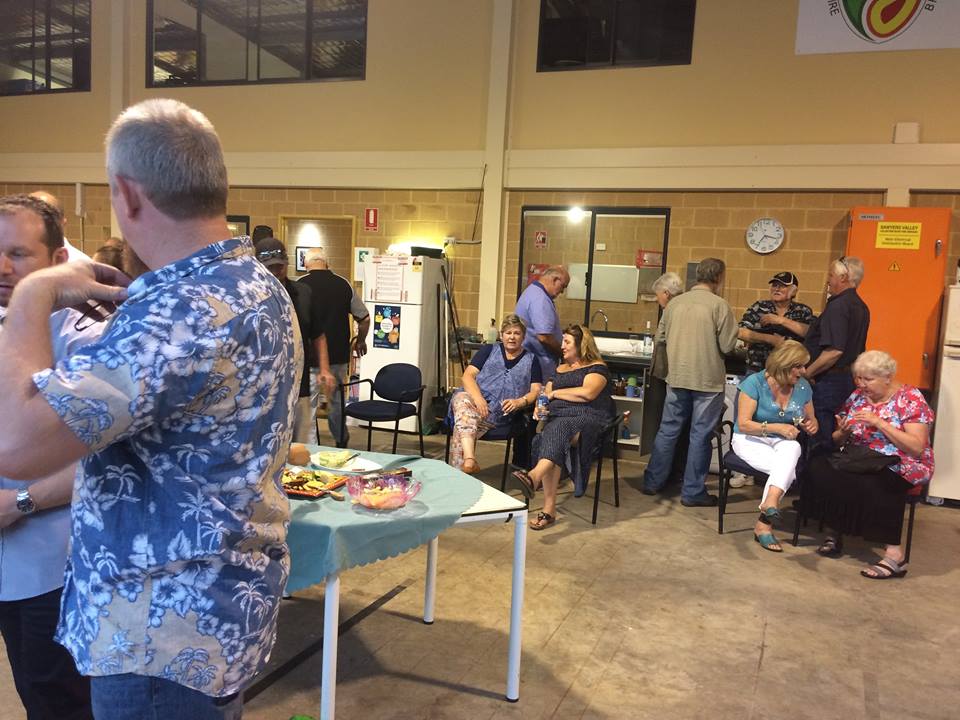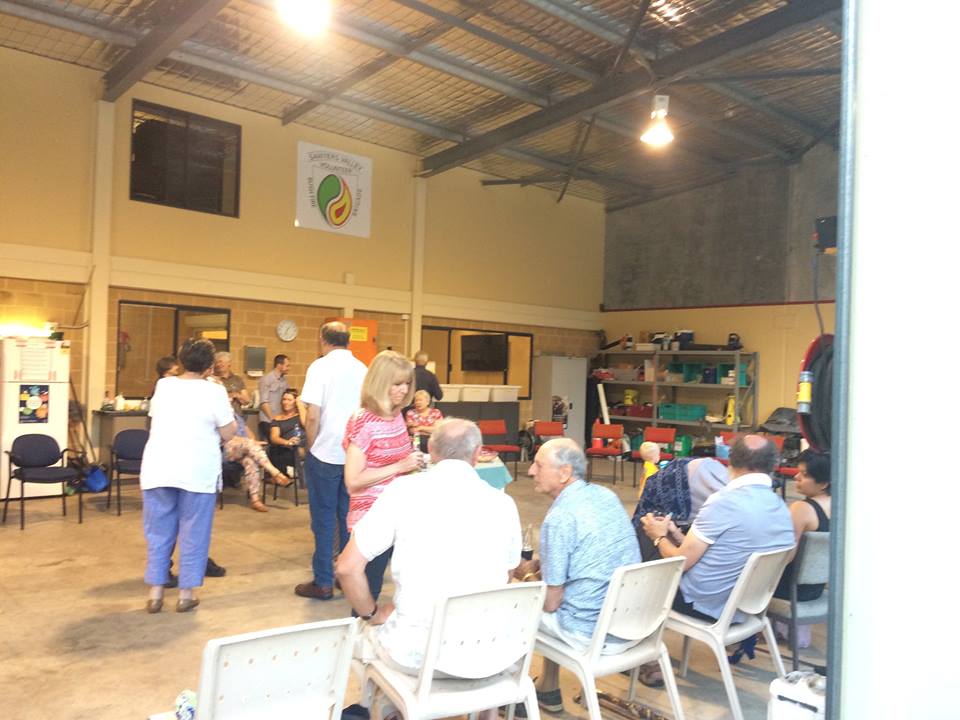 The engine bay scrubbed up well and so did the crews.  Always lovely to catch up.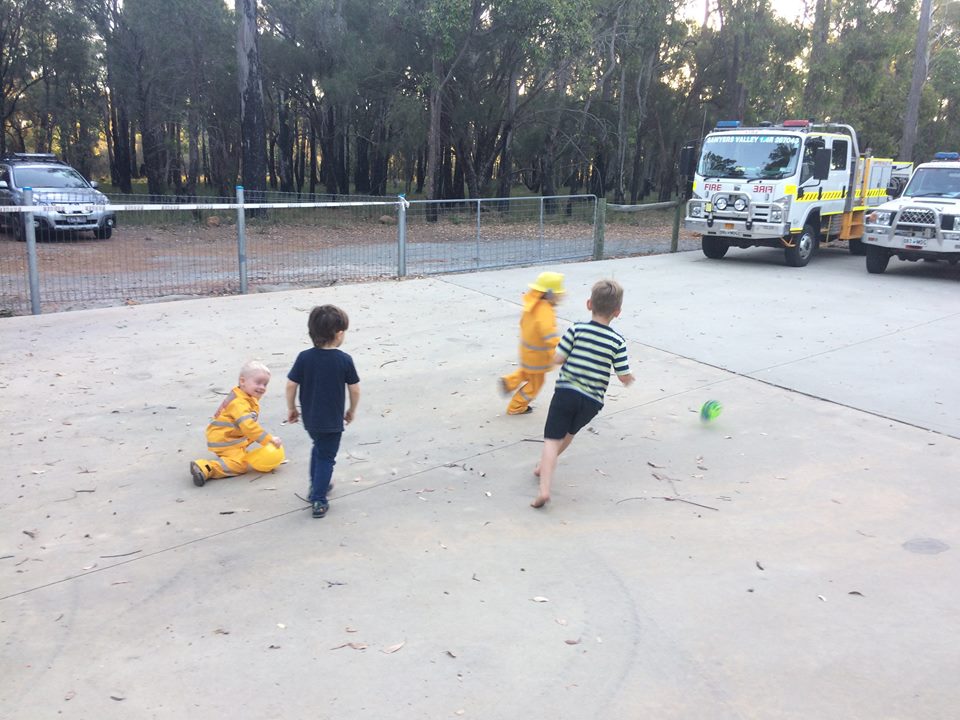 The important thing is that everyone has fun.   The helmet did have built in comms.
[Photos this month courtesy of Ben, Dave W., Keith and Michelle]