November, preparing for Summer fire season
Oh no! The station is on fire! Better call 000.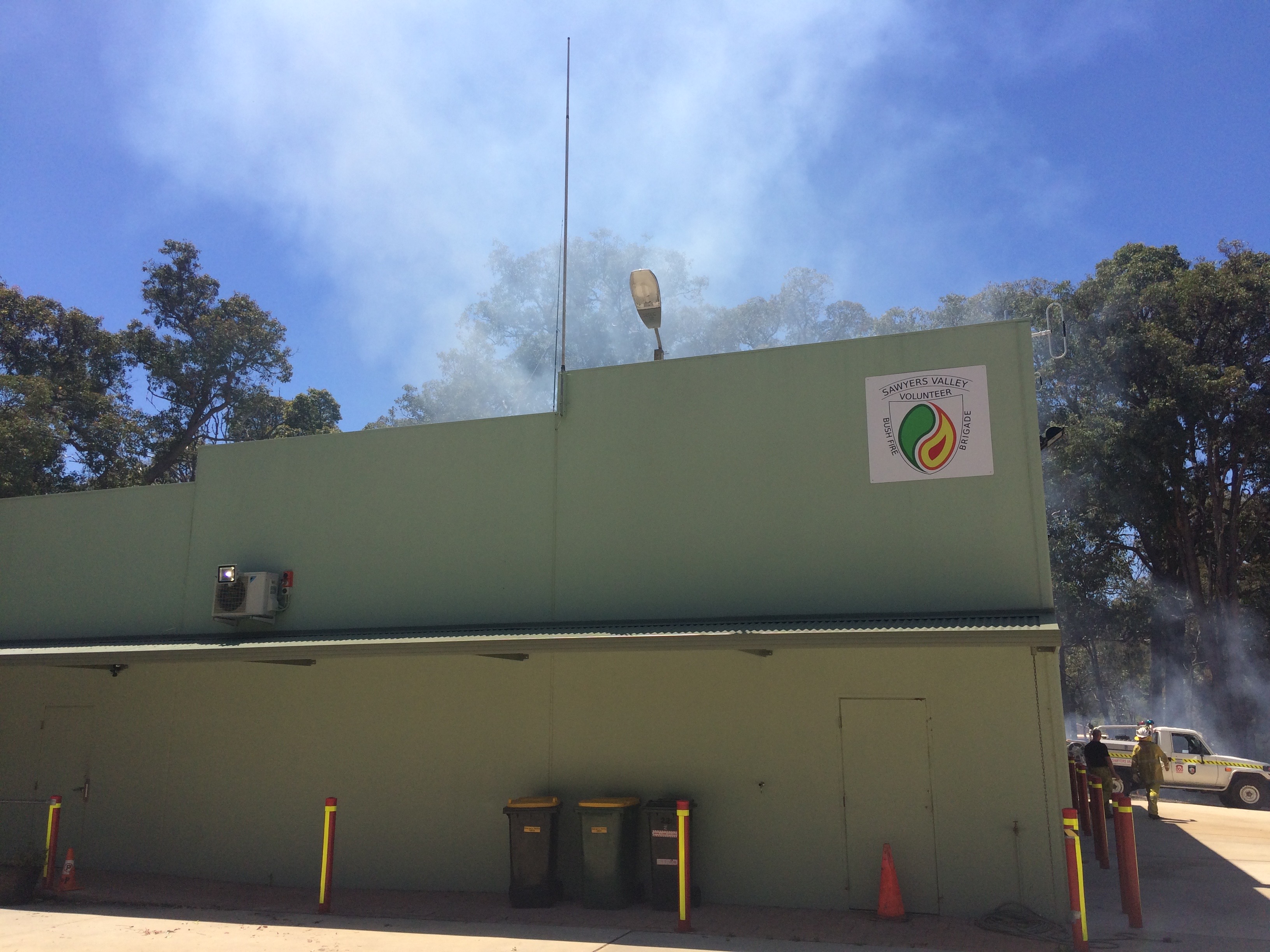 Just kidding, we always set fire to the station, no the surrounding vegetation everytime we have an international fire fighter vist.   If you are wondering, yes we did have a permit, it is the Restricted Burning period afterall.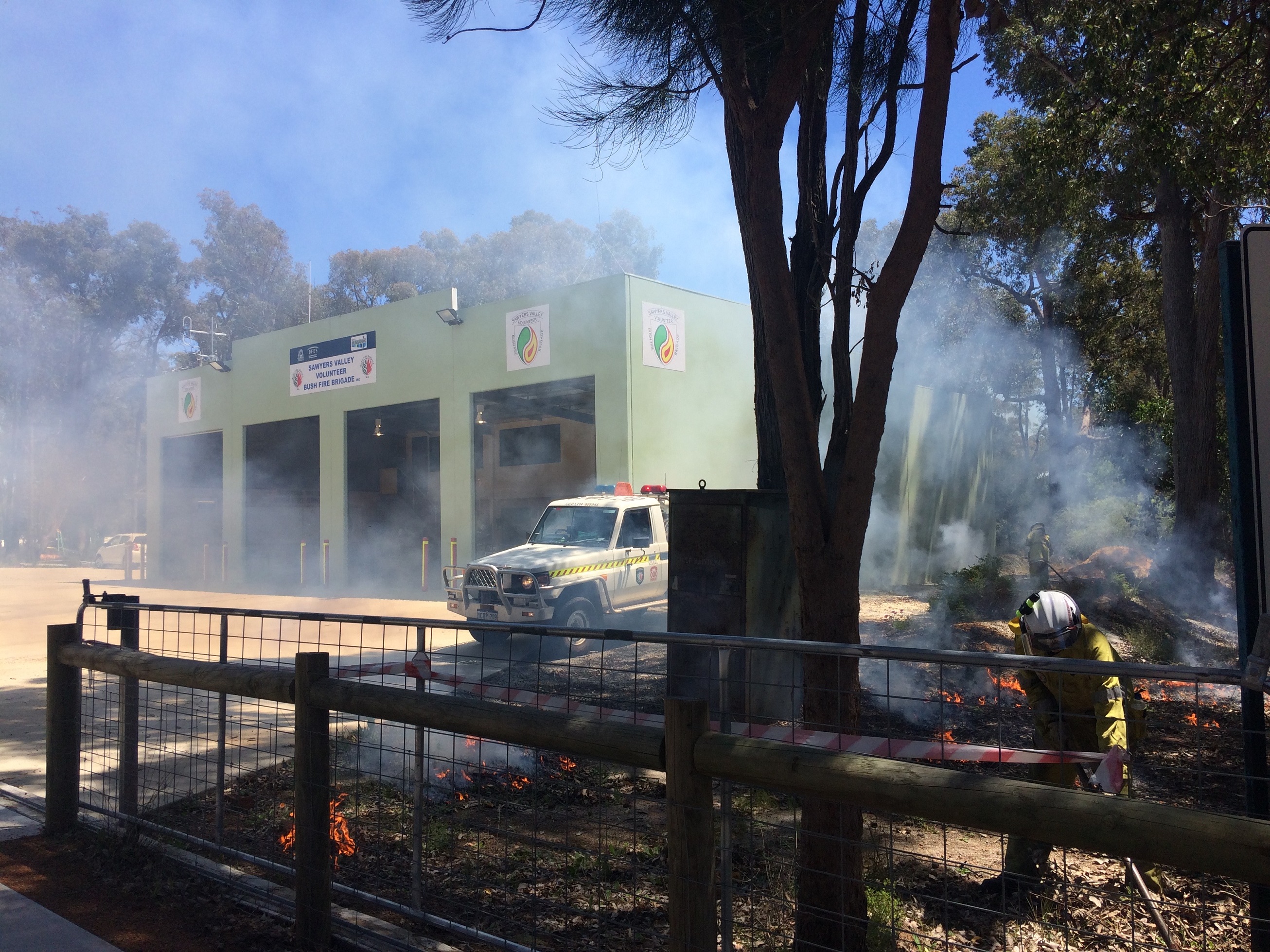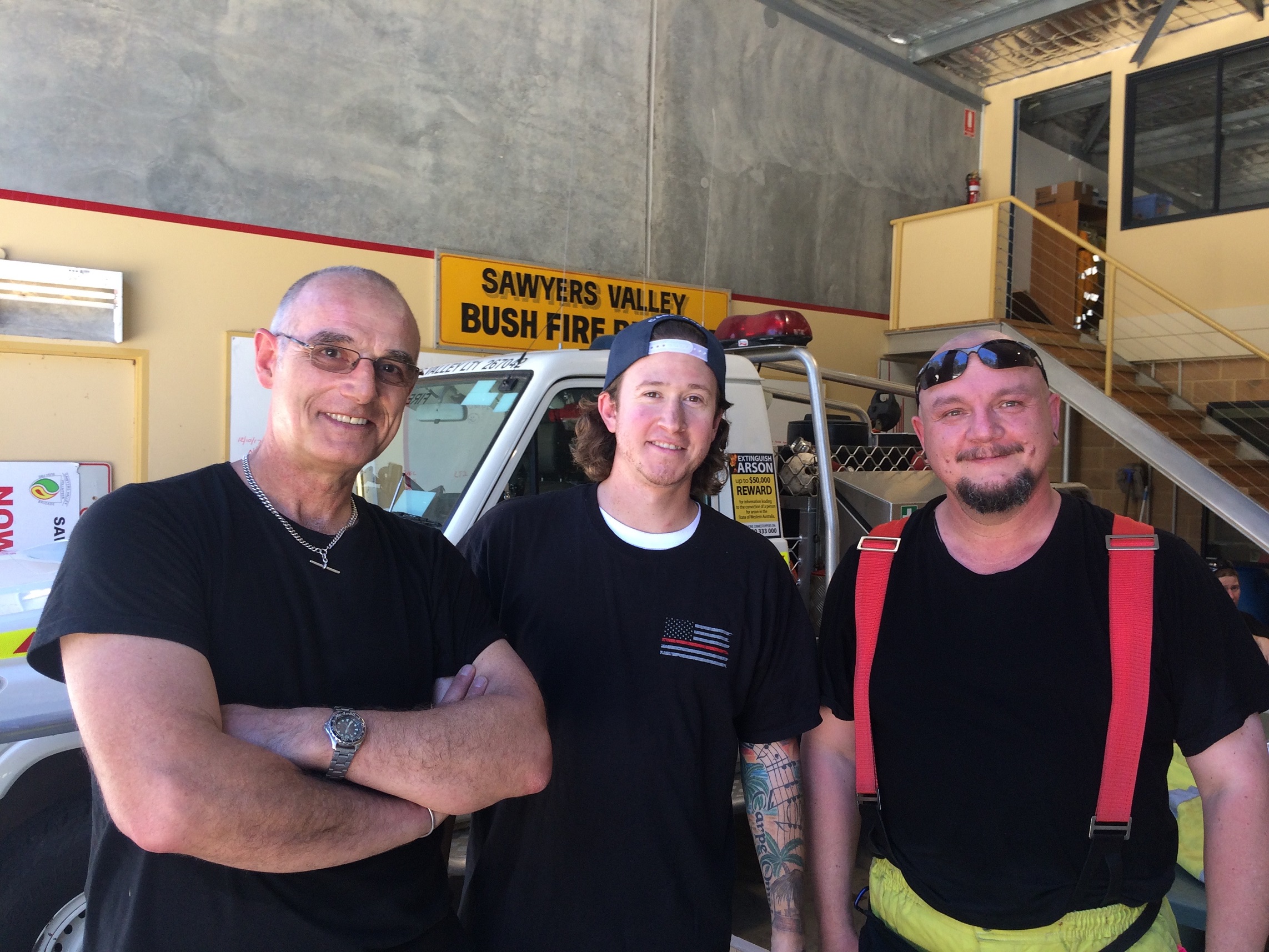 Murray, Kyle and Andrew.  Kyle is from the Joint Base Cape Cod Fire Department, in the Commonwealth of Massachusetts (try saying that 10 times quickly). Nice of him to drop by the station for training with his brother in law Murray, even helped out with the small hazard reduction burn.   
Hitting the Tracks Training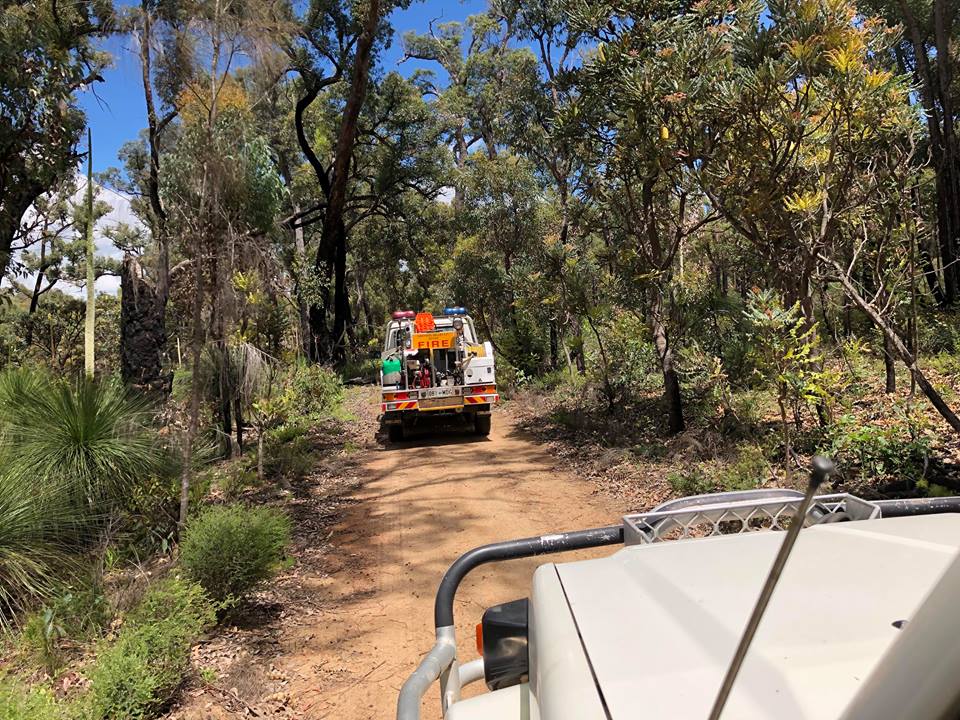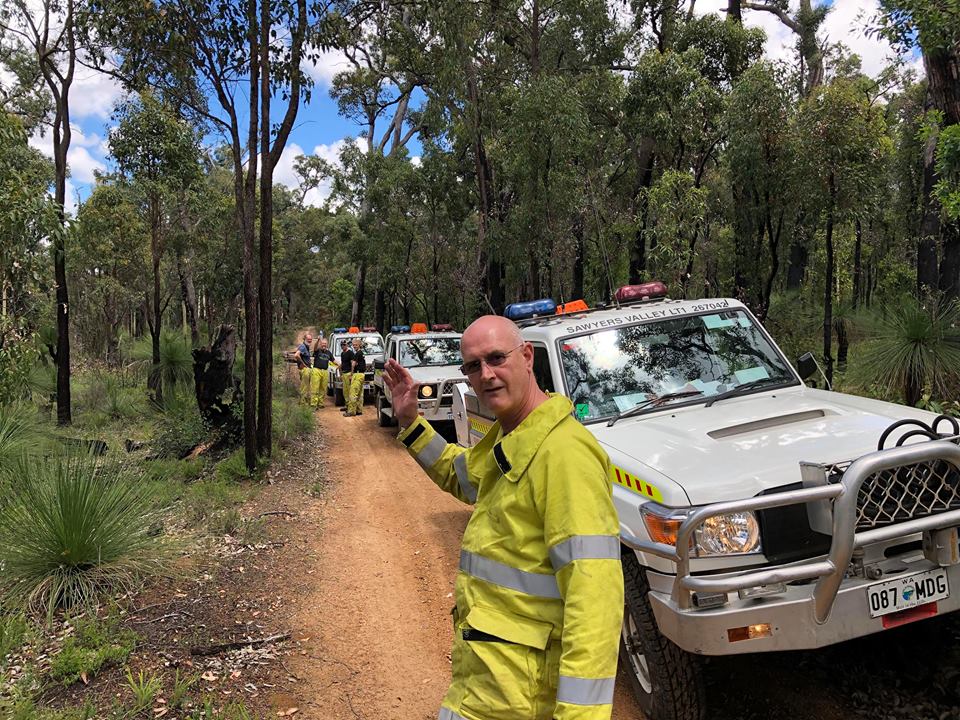 Beautiful scenery and great company out on the tracks for training Saturday.   Looks like they had fun.   Phil is giving the camera a friendly wave, always a keen firefighter. 
Our keen followers may notice there are 3 Light Tankers in the photo.  Our 1.4 needed some servicing and upgrades, so DFES loaned us two Light Tankers in exchange.  Needed a slight reminder which truck we were driving when using radio, "Sawyers Valley Light Tanker 1, correction Light Tanker 3 leaving the station."  Some clever person placed stickers on the trucks to remind us, good move.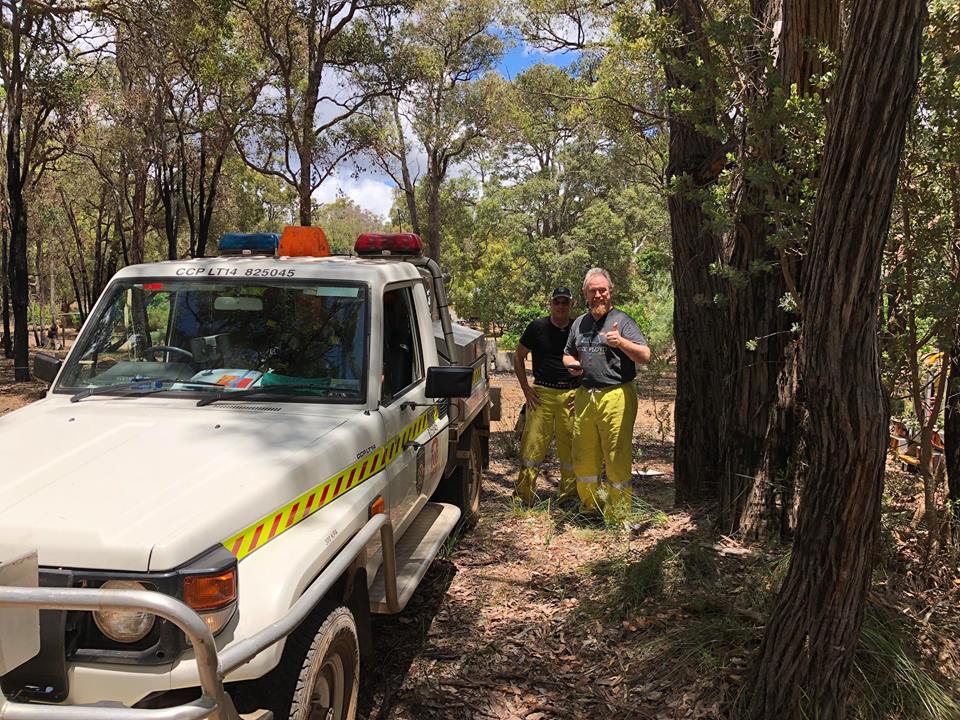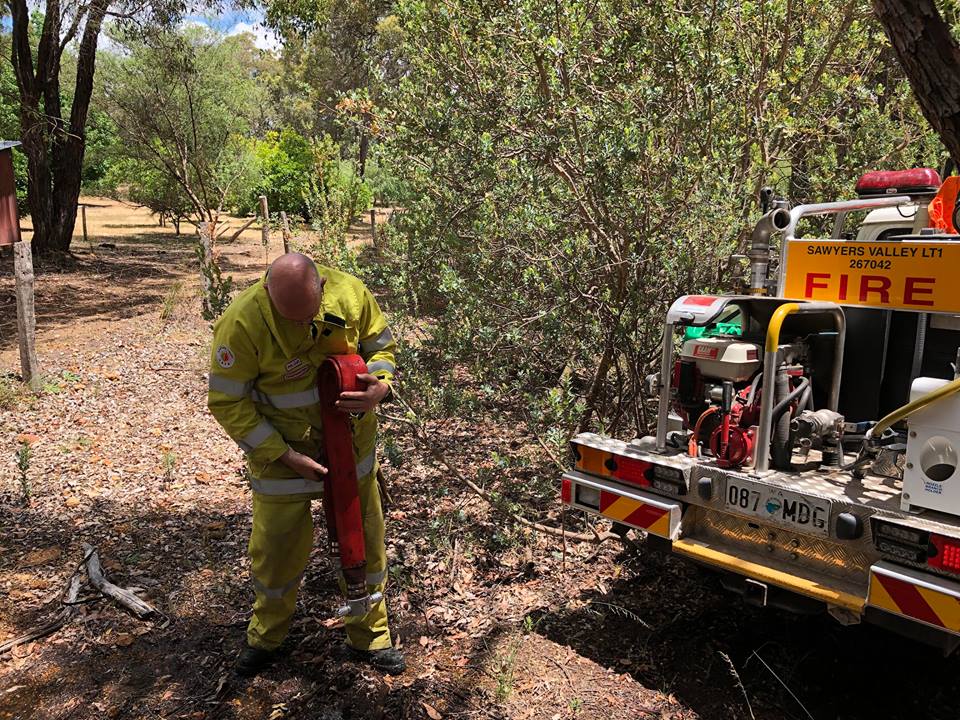 Elton and Murray refilling the Light Tanker on Cole Rd on the left.  Phil rolling the hose on the right.
Hazard Reduction Burns
Angus and Tina assisted with a Shire burn in Glen Forrest, with the Light Tanker.  Here they are blacking out.   Always a challenge to find people available during the week.   Shire Hazard Reduction Burns are great fun to attend, where you get to work with other brigades and the friendly Fire officers from the shire, who also volunteer.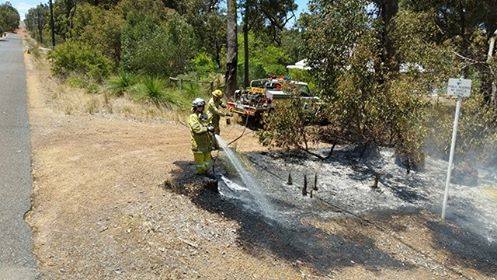 One of our last residential burns for the year was near the highway.  The burn was conducted over 2 separate days.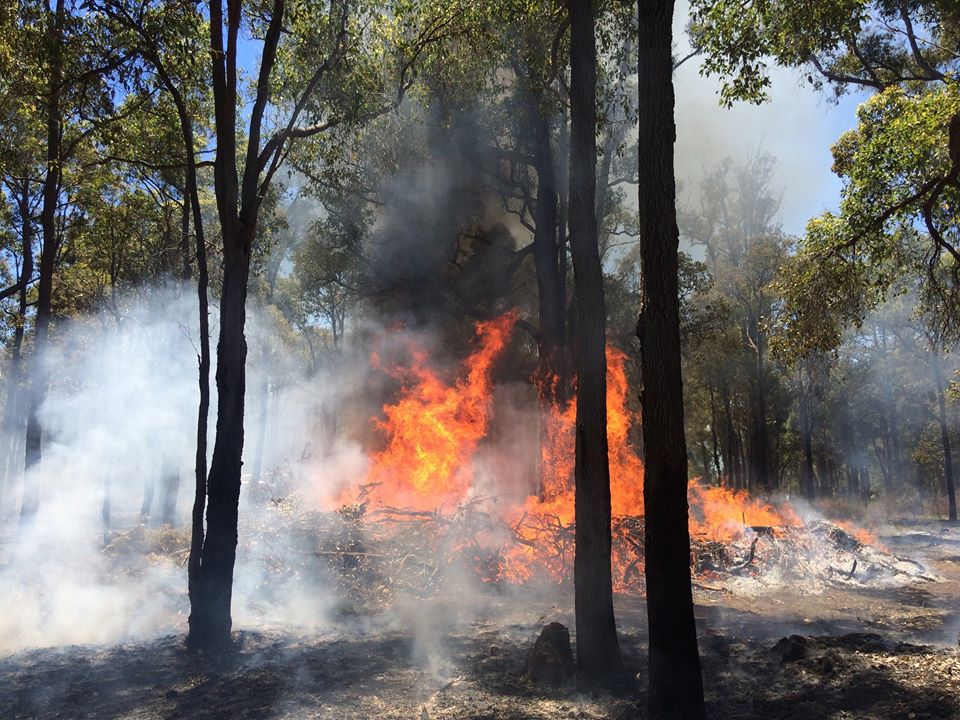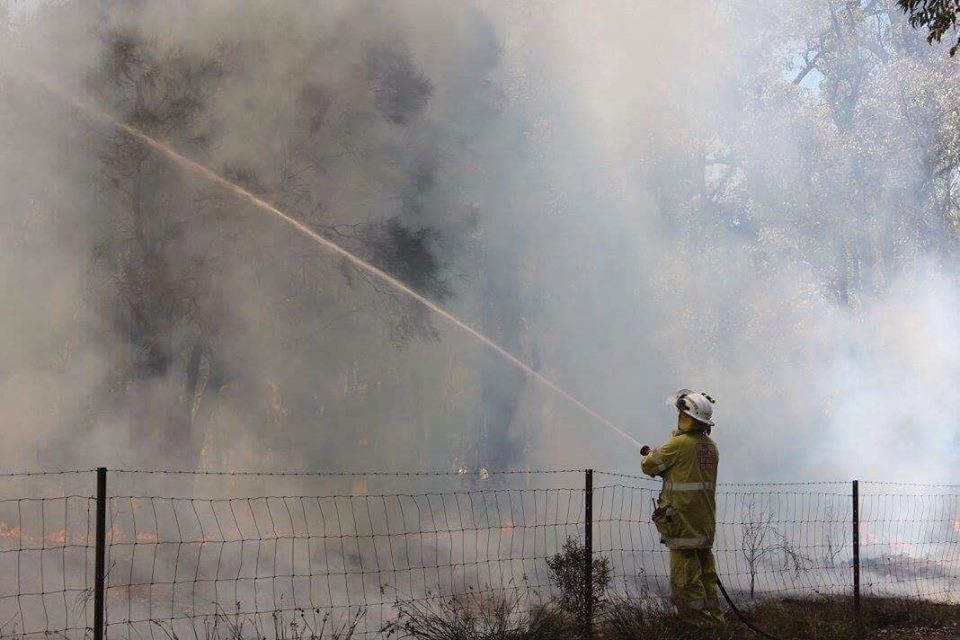 We learnt the hard way, it is better to light up the bonfire after we finish eating our lovely tea and scones.  Gloves back on and springing into action is Dave sorting a tree.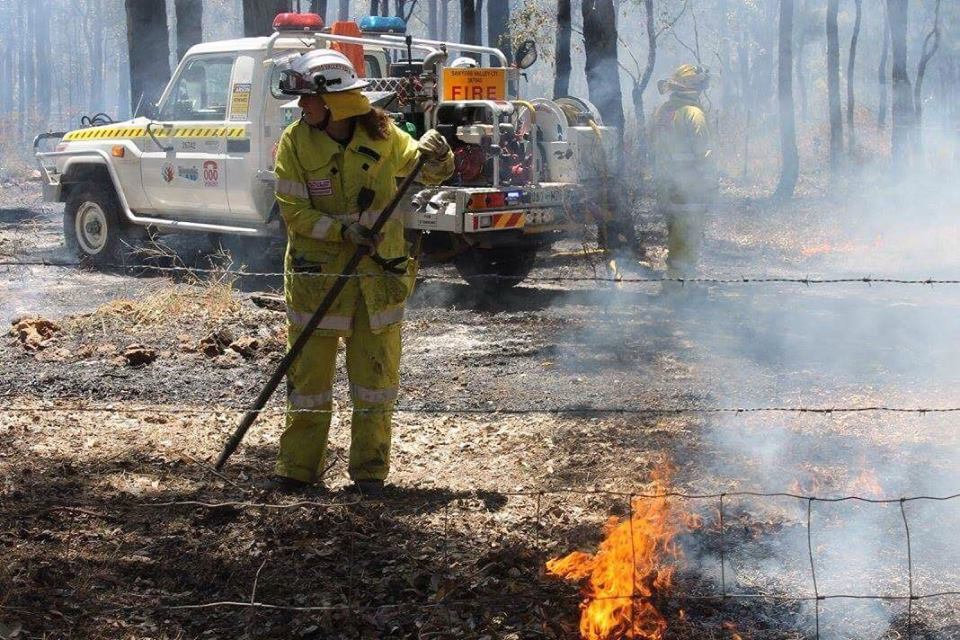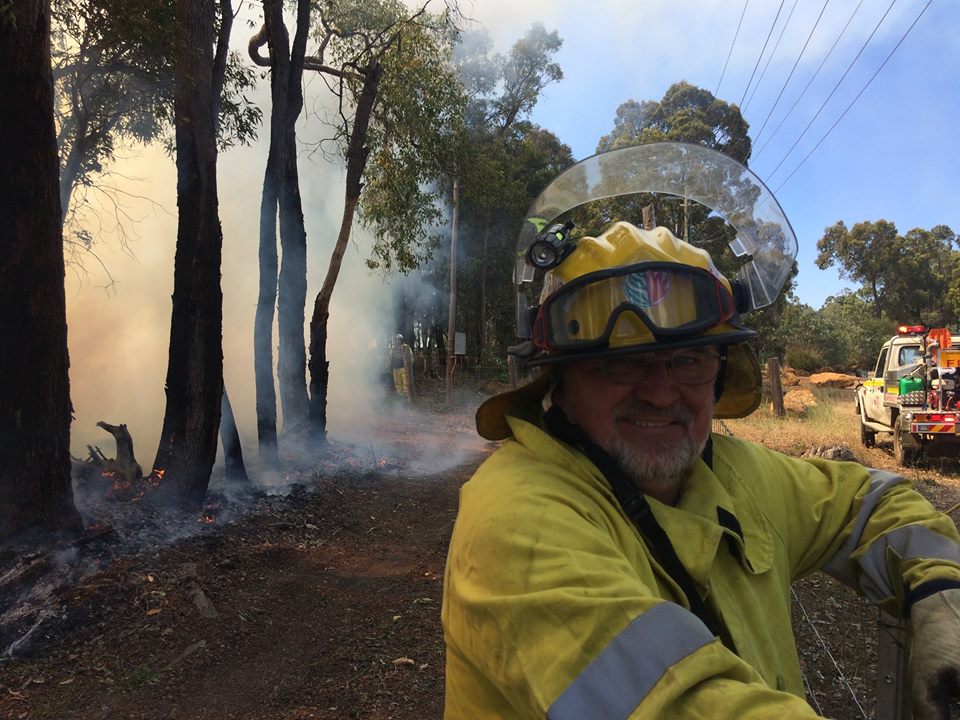 Michelle raking on the left.  A rare photo of our First Lieutenant and previous Captain John, who has a talent for avoiding photos.  John has a very long and impressive history of volunteering.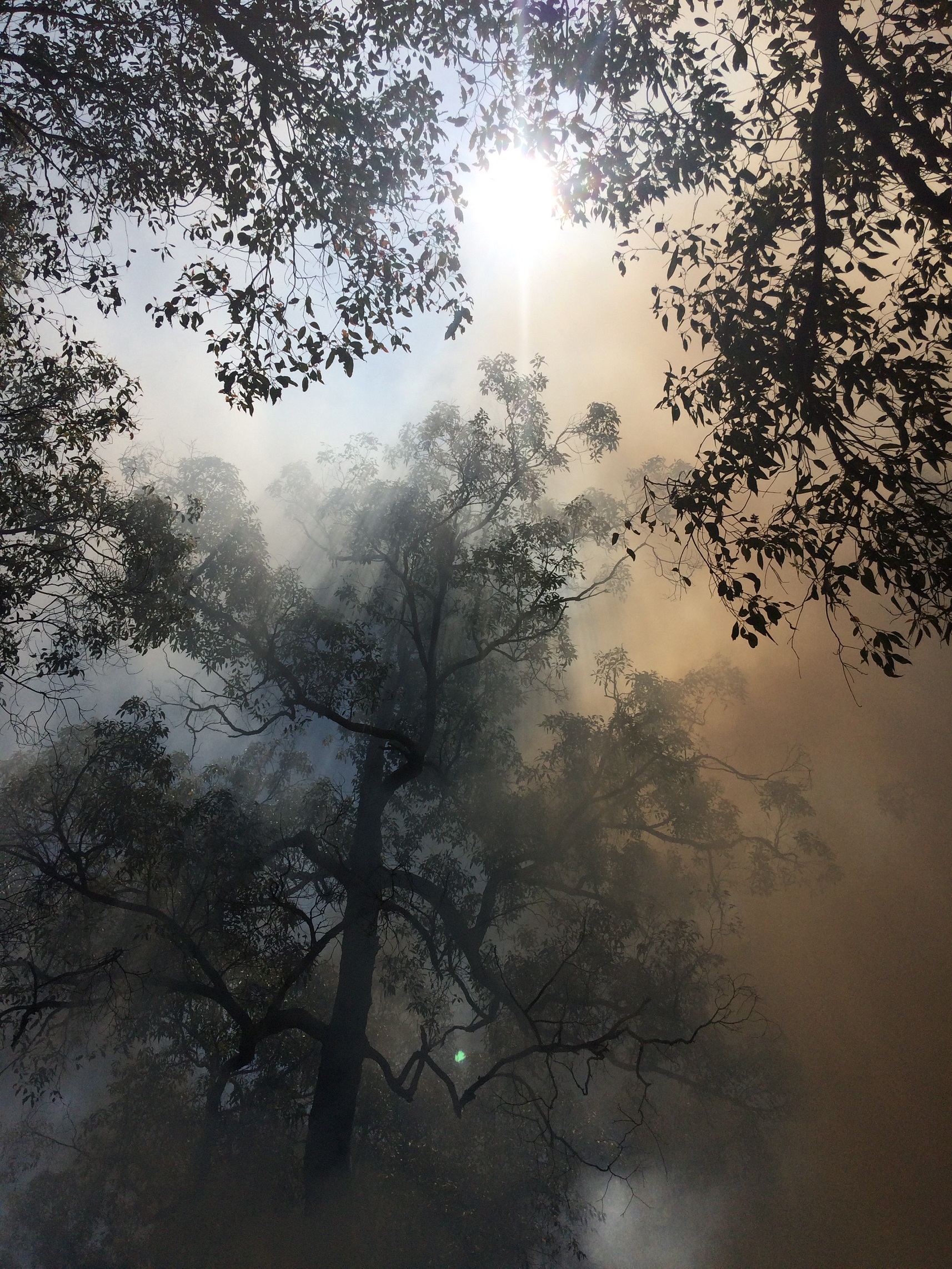 If you look carefully you may just make out the lights on the Light Tanker.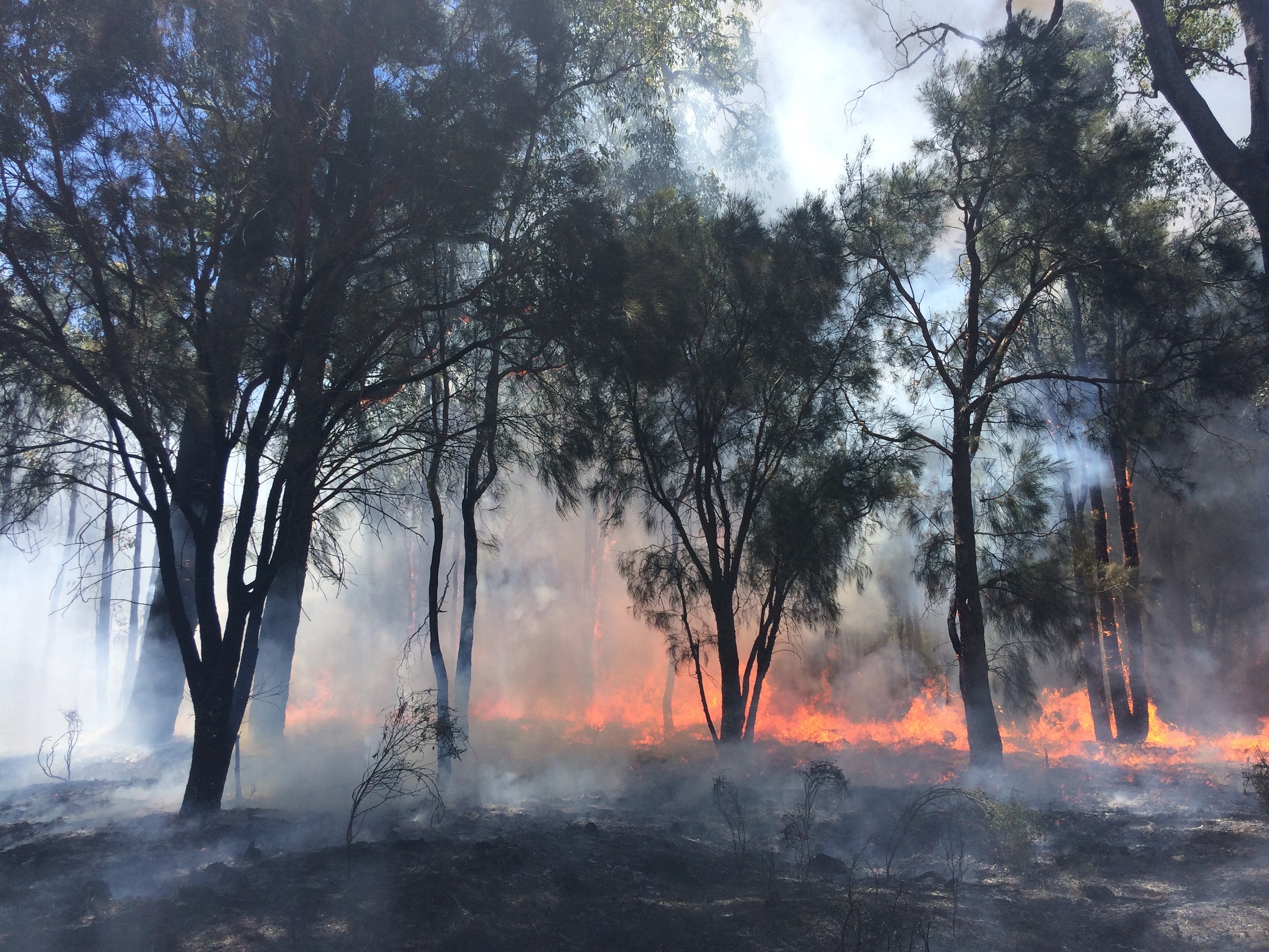 We prefer to see this during the Burning Season, under control and monitored.
Some great shots coming up for our next December edition, stay tuned.
[November photos courtesy of Ben, Michelle, Brenden and Carmel.  Thank you everyone.]