June Brings Winter at last.
Well we have finally had a little rain and some colder weather.  Let's hope we get some more rain yet or it might be a very dry and fire-prone summer.
June saw us still doing HRBs, since the dry conditions made that possible.  This site down Cole Rd was one we prepared last year but then we didn't burn it due to much wetter conditions than this year.
It's a lovely area. The team together on the trail.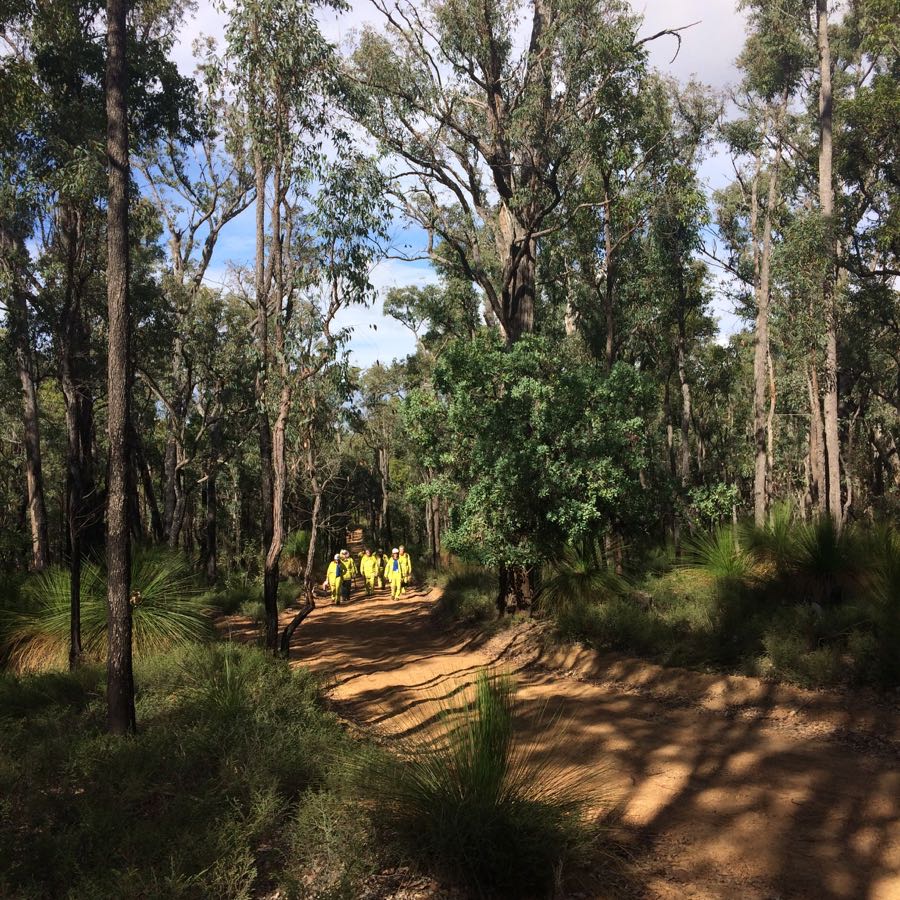 It took us two goes this year to burn the block this year too.  The first day we did all the preparation, but the dew never dried off.  We still had a good time, and with Dave the pro-photographer there, we got some lovely photos.
Jen and Rob.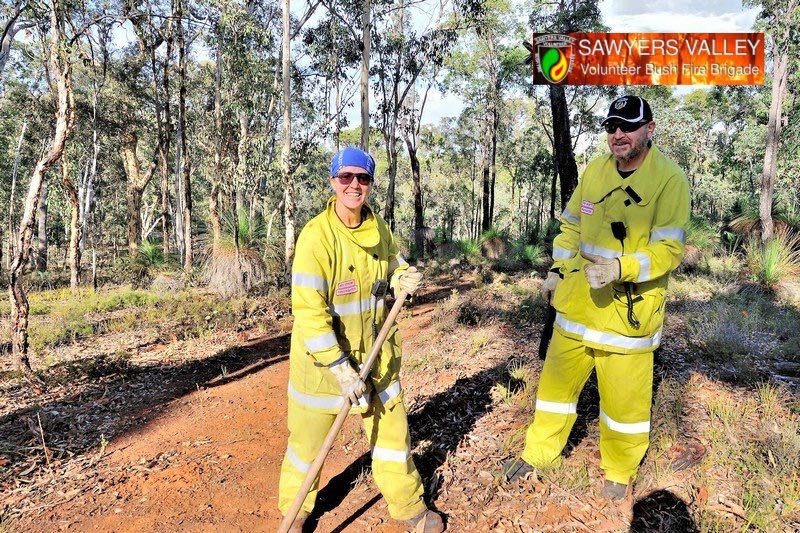 Ken from Darling Range Brigade with Andrew.
Young Andrew, as we call him to save confusion with all the other Andrews!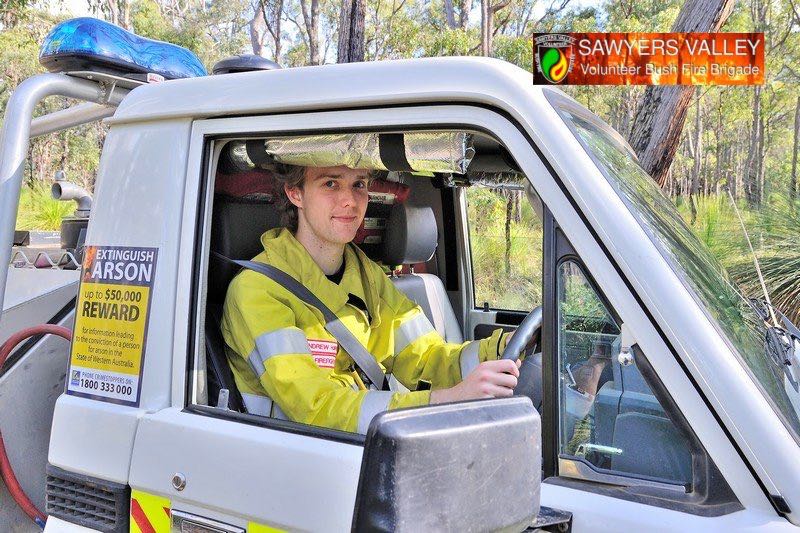 Father and daughter team, Ben and Zee.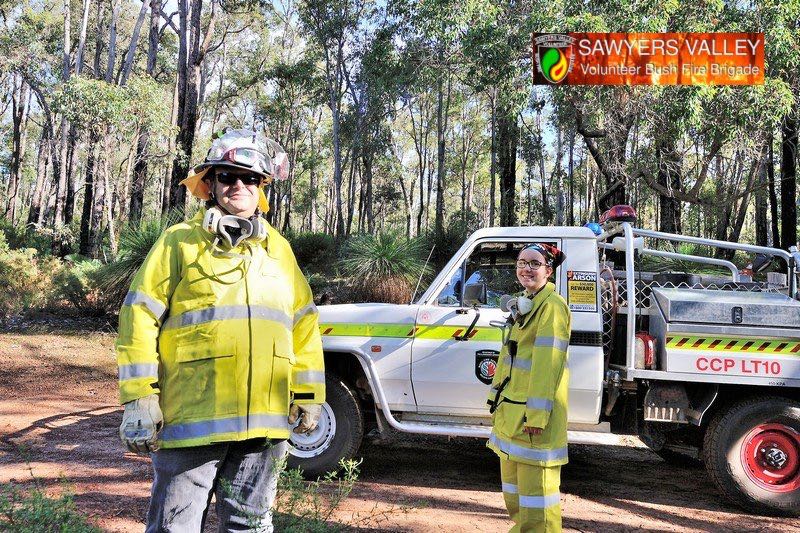 Most of the team on day one.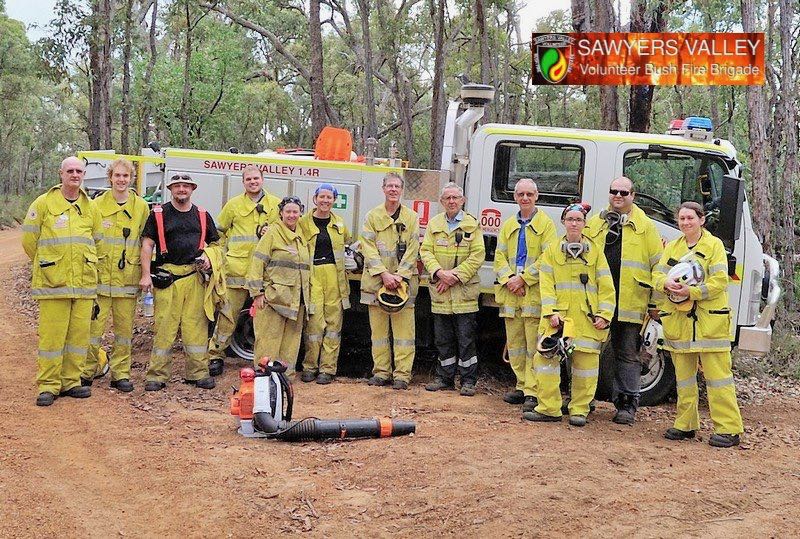 The next week we went back and took care of the block at last, to the relief of the neighbour who lives nearby and who has been worried about bushfires.
Angus heading down the line.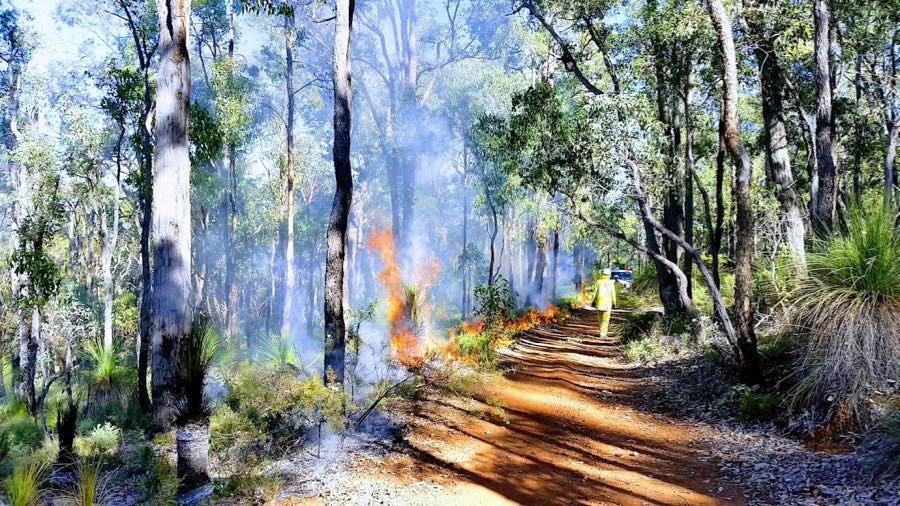 The grass trees always put on a show.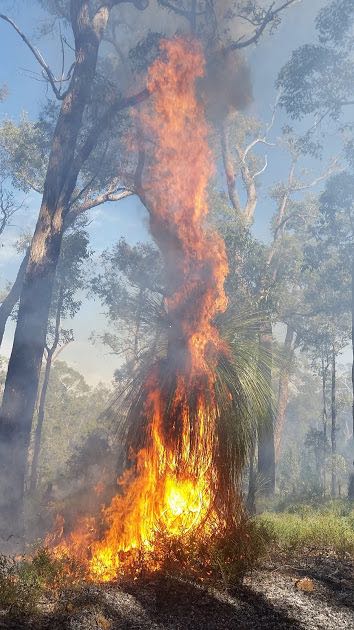 Pierre looking mythical in the smoke.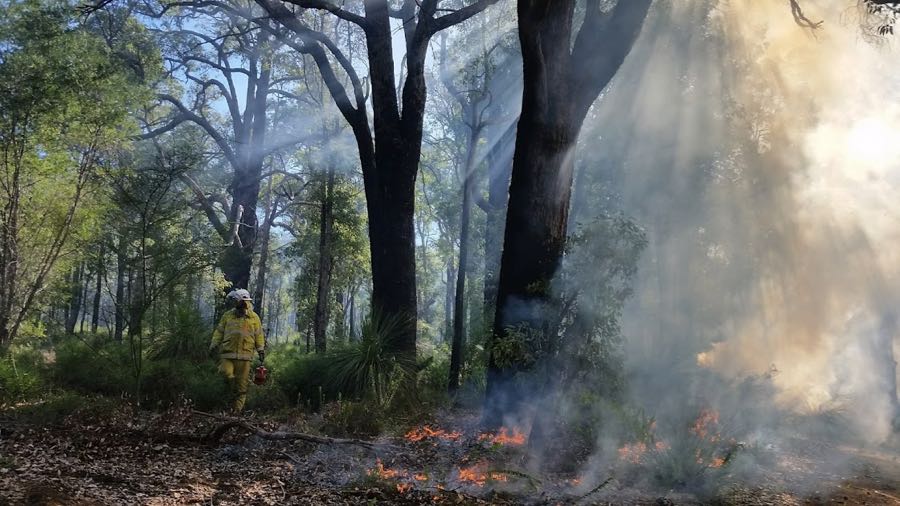 Slanting sun catches the smoke.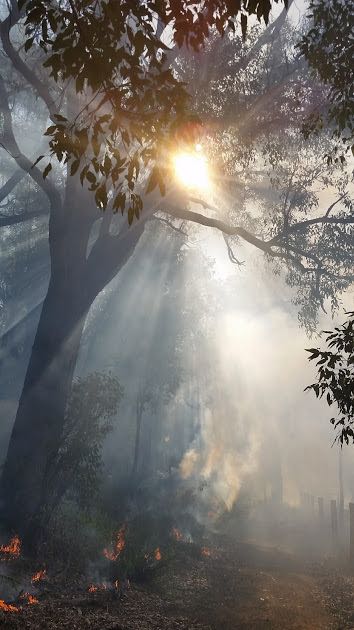 There has been some pleasant time spent socialising in the sun at Saturday Schedules.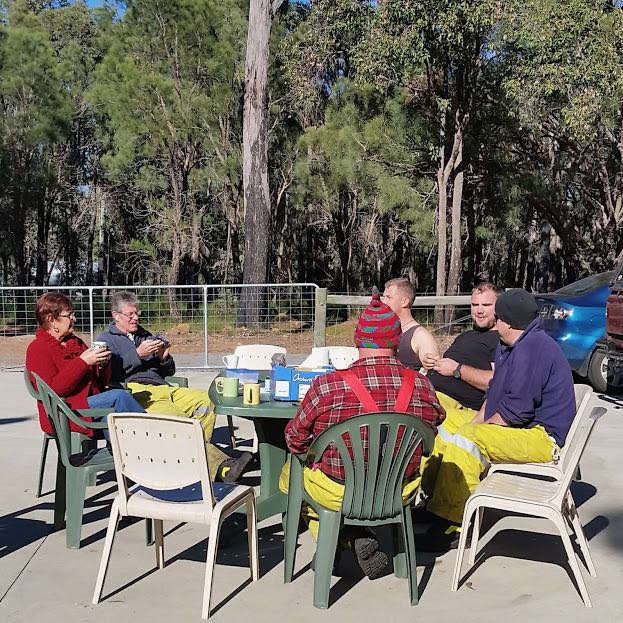 Always thinking what he can do for the benefit of the brigade, Charles brought in a hose-winder that he has been making for us.  That will save us some time and effort!  Thanks Charles!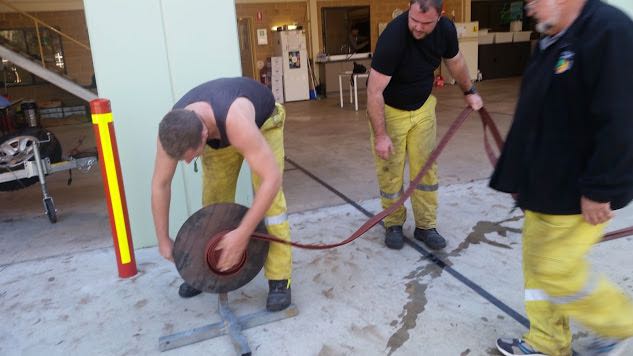 We held a wood raffle at the local market, complete with the usual pleasant chat with other members and the public.  Many thanks to everyone who bought a ticket!  The wood went to a very pleased recipient in Stoneville.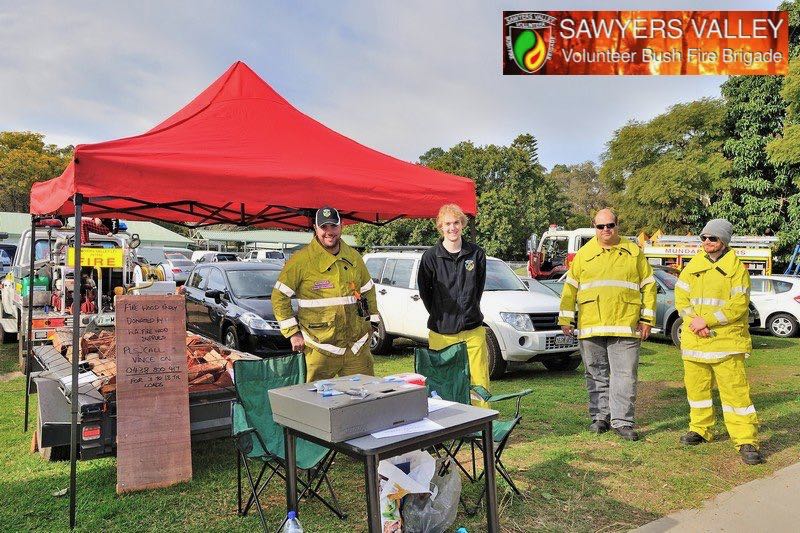 And last but not least, we had a very generous donation to the brigade of one of our old Light Tankers!  
July will see us starting to work on our skills refreshers, some members will have driver and HRB training, and there might just be an AGM in there too.  See you at the end of the month! 
Photos for June were taken by Dave, Andrew, Michelle, Tina, Ben and Jen.