Marvellous May
Sawyers Brigade has really been in the spotlight this month, with two separate appearances in the media.
First up, our own Jen O's photo was featured in DFES's Volunteer Month postings.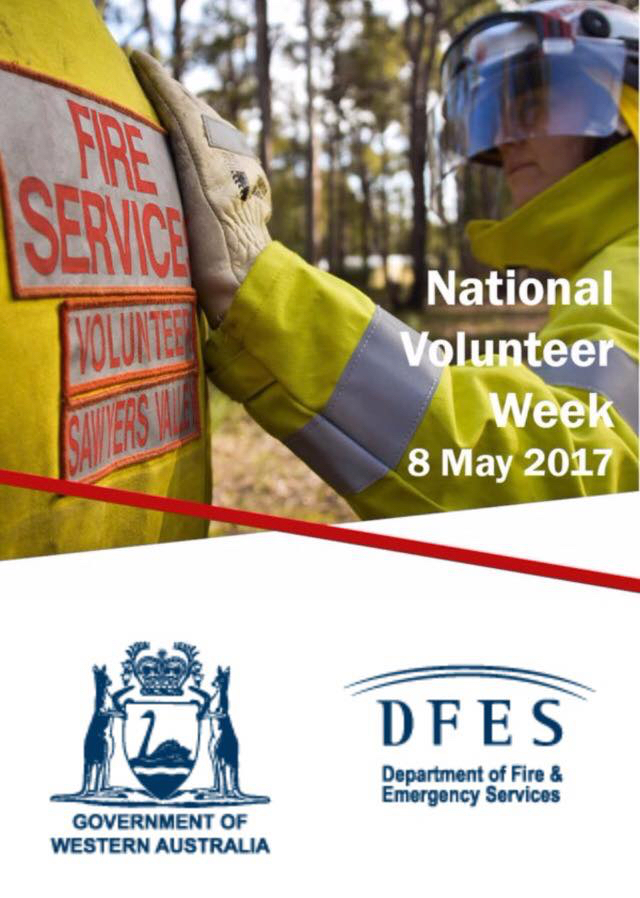 Then the women of the Brigade were asked to do a photo session and interview.  It was a weekday so not all of our lovely ladies could come, but many thanks to those who could, and to the fellers who came along to support us.  We had a jolly time doing the photos and having a cuppa afterwards.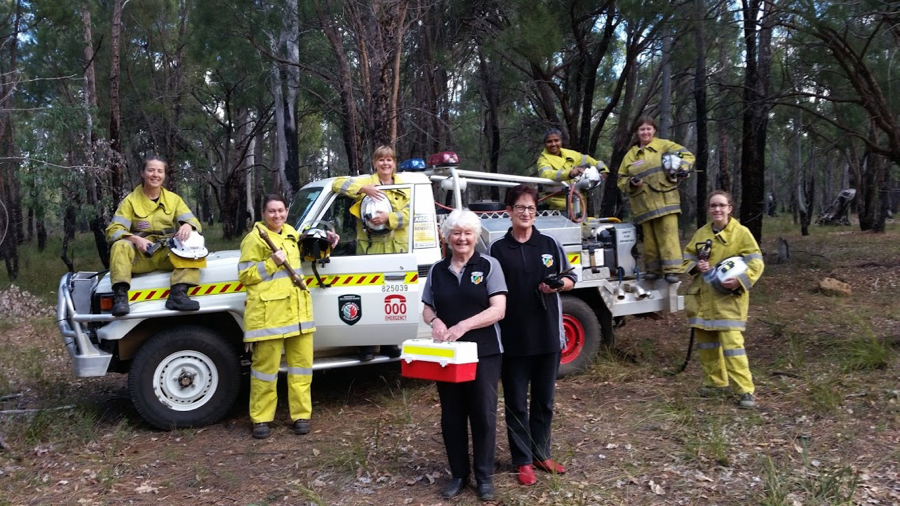 From left to right, we have Jen O, Michelle, Delphine, Lynne, Jen G,  Mirline, Tina and Zee. This photo is one taken by a supporting hubby at the same time, but the best photo is to be seen here on the Gazette's site along with the article.
We hope very much that one day, some happy Fireys will be able to say, "That was the article that made me decide to join up!"
We had a couple of call-outs but nothing too serious. This was a bonfire in the forest that had been lit and well breaked by PAW, so we were asked not to put it out, but it made for some pretty pictures as the low sun caught the smoke.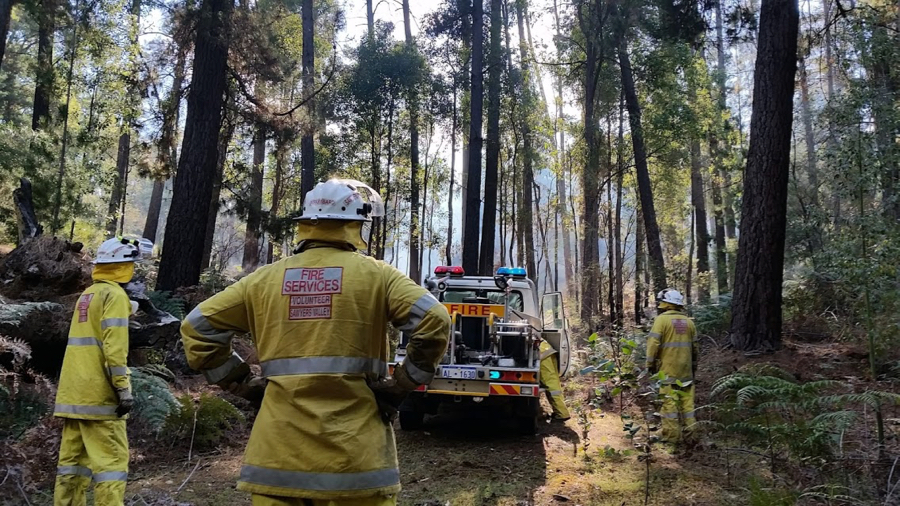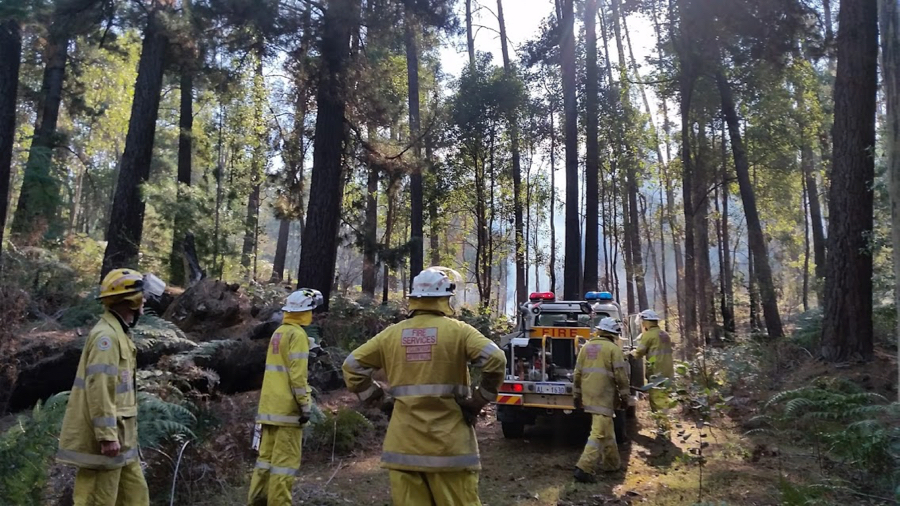 Other things that happened this month were a combined BBQ brekky with Chidlow and Darling Range Brigade members. It mean a lot of laughs and much chat.  We love networking with other brigades and hope to do more of it in future.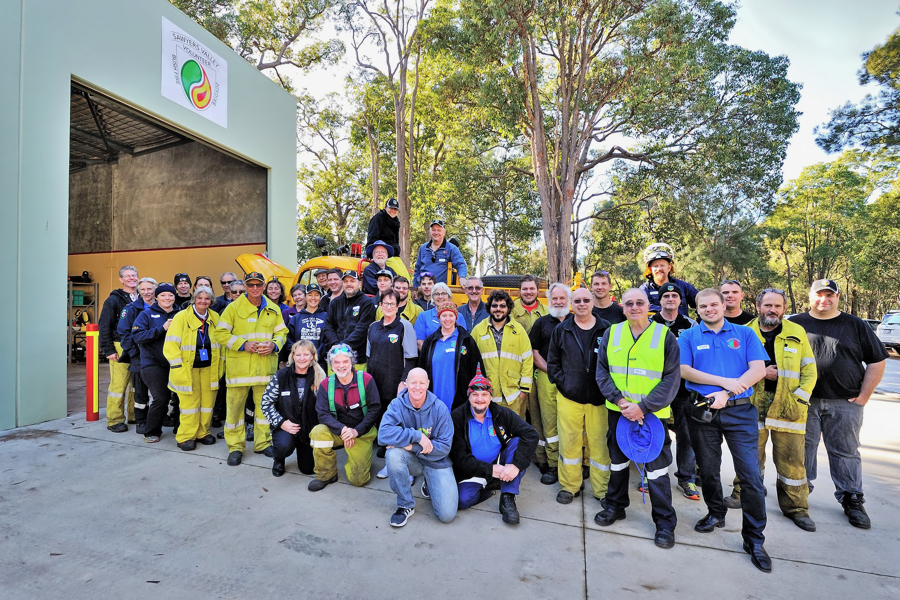 Many thanks to pro-photographer, Dave Ramsay, who has recently rejoined the Brigade (Yay! Go Dave!) and used his whizzbang camera to take this pic for us.  He also took this one of our dear old Austin.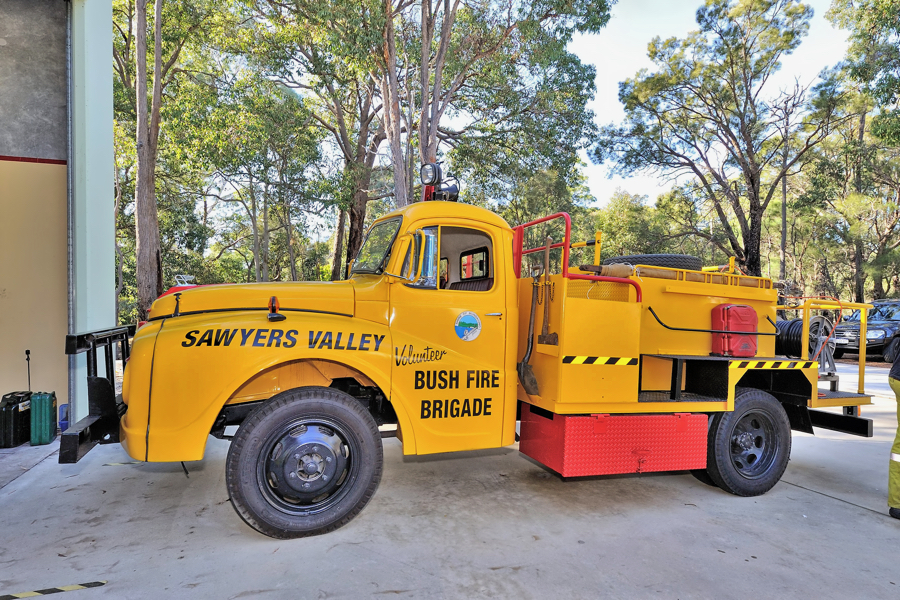 Jen G was her usual amazing catering self, and she had her brave team of BBQers working hard.  Breakfast was delicious!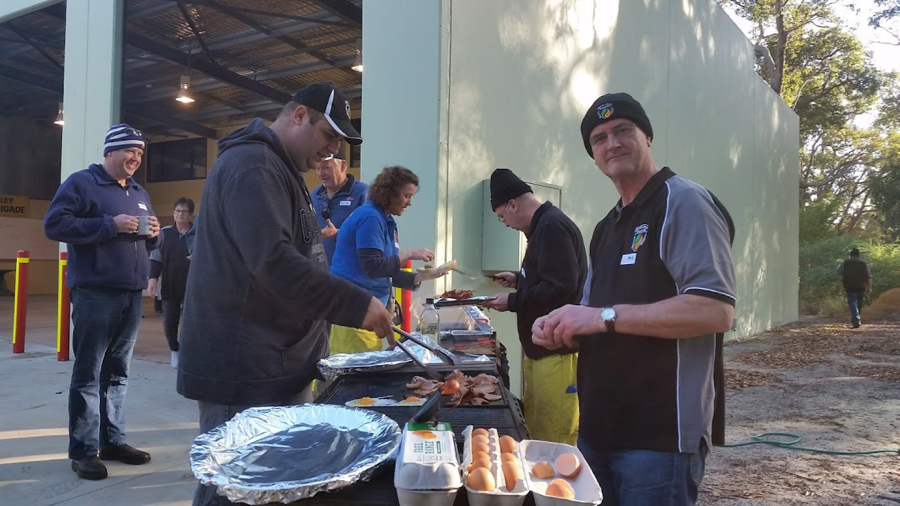 We had the Annual Can-shaking Day in the city too.  Our Brigade was represented by plenty of dedicated members, including father and daughter team, Rowdy and the Ginger Ninja (who is a Mundaring VFRS Cadet.)  Many thanks to everyone who put in the time and we hope you had fun too.
Training goes on apace, and we have plenty of people heading to interesting courses in the next few months.  You can always learn something new when you are a Firey!
Mundaring Shire's Community Emergency Safety Manager (CESM) and Chief BushFire Control Officer, Mark Casotti, left the Shire this month to take on his new role in the Pilbara.  Mark has a long and valuable history with our Brigade, as does his wife, Zoe, and we wish them all the very best in their new ventures. We're very sure the Pilbara is gaining just as much as our Shire has lost and hope to see them back one day.
Fantastic photographers this month were:  Dave, Tina, Andrew, and Jenny.