April Again!
April this year begins and ends with a Games Night, but we haven't quite had our second one yet! The first Games Night, early in the month, was for kids, both little kids and big kids, and a lot of fun was had.
Andrew playing a game of Tsuro with Sky, Jade, Chloe and Niamh.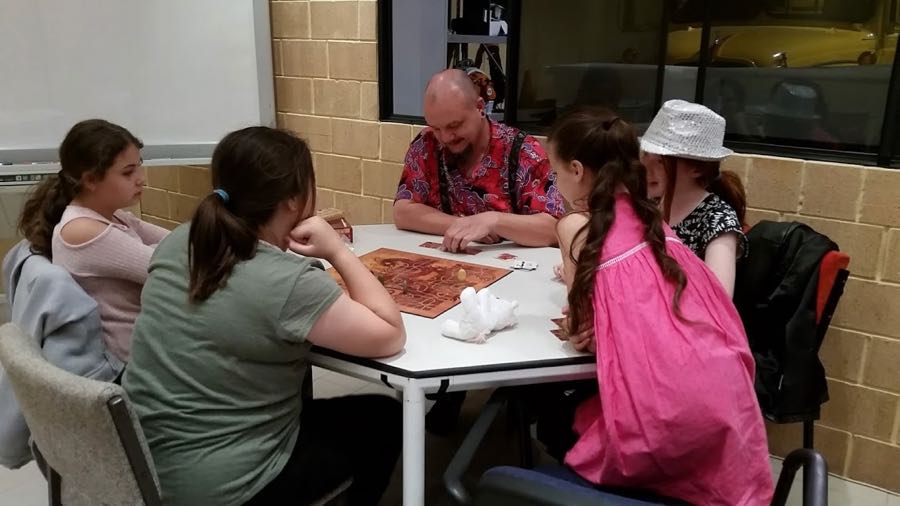 Angus and Max having a serious game of Battleship.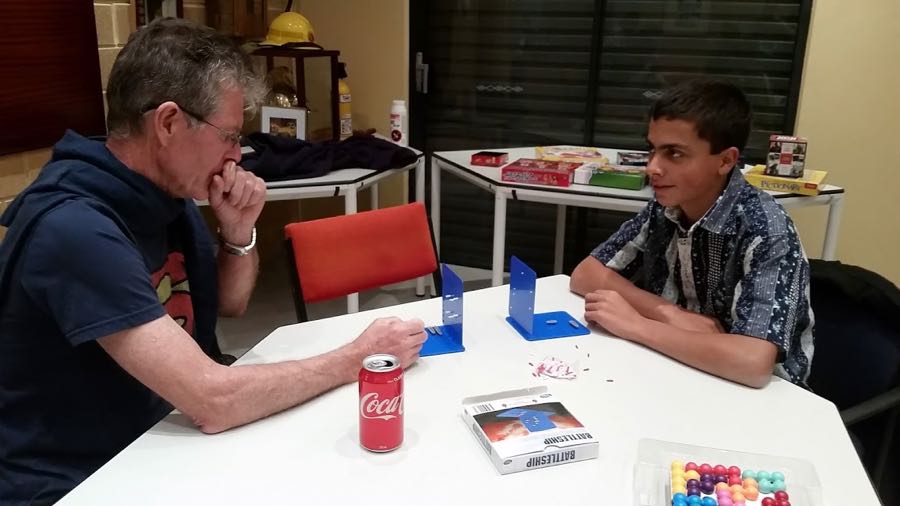 This was a very uproarious game of Uno at times.  The players and numbers of players seemed to change a lot through the course of the evening and lots of laughter was heard.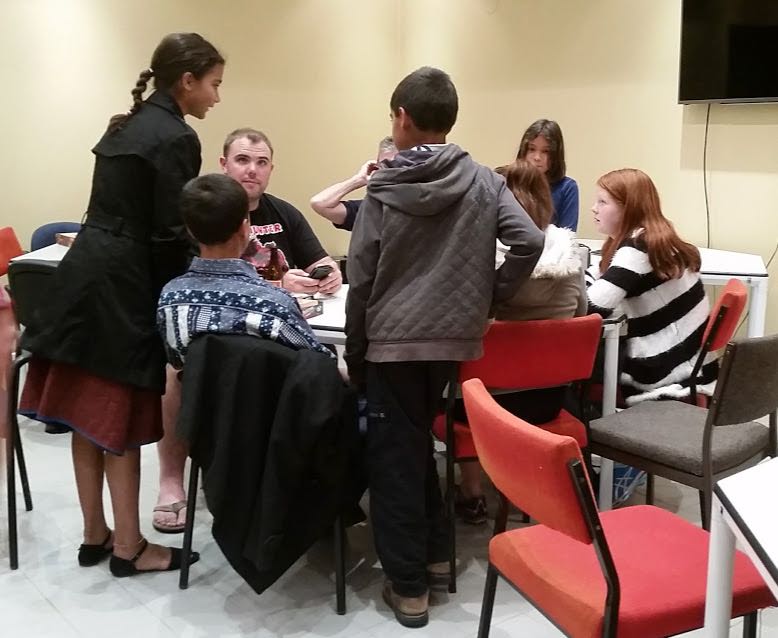 Jenga was popular too!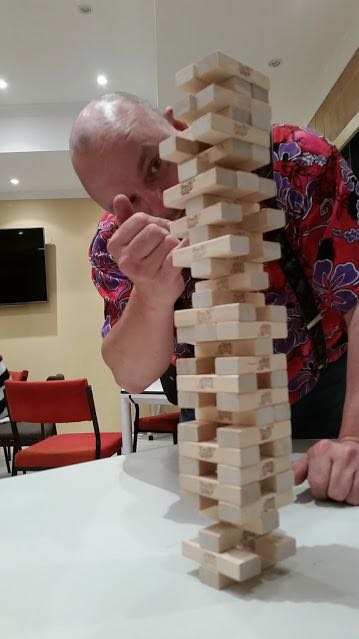 We attended one call-out to a fire on Wellbucket Road, well out into the forest in a pine plantation area.  With the smoke and the slanting sun, the scene was quite surreal at times.  This is Andy and Phil blacking out.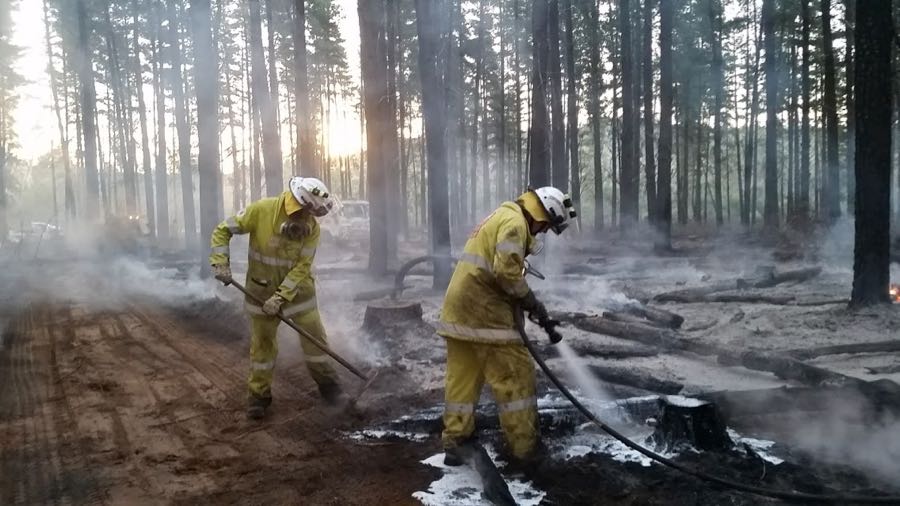 It was Phil's first turnout to a bushfire and he did great.  Well done Phil!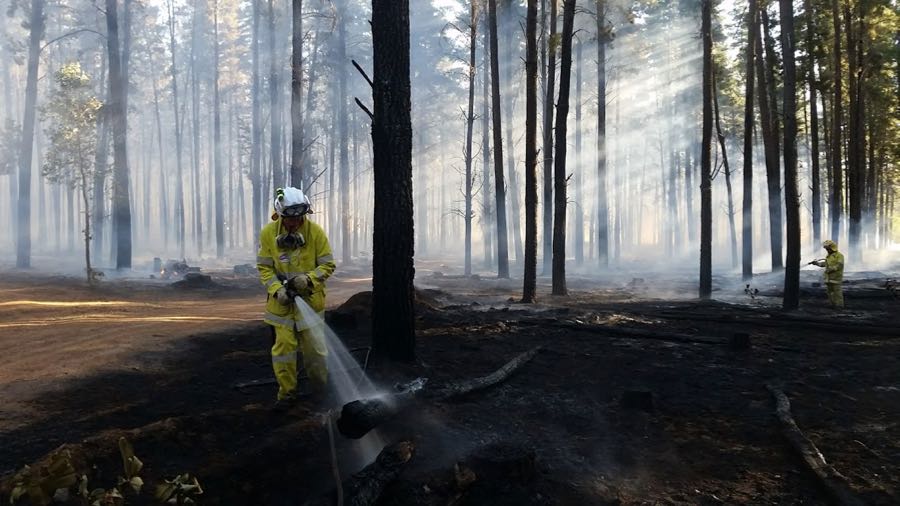 Andrew and Phil doing the black-out ballet...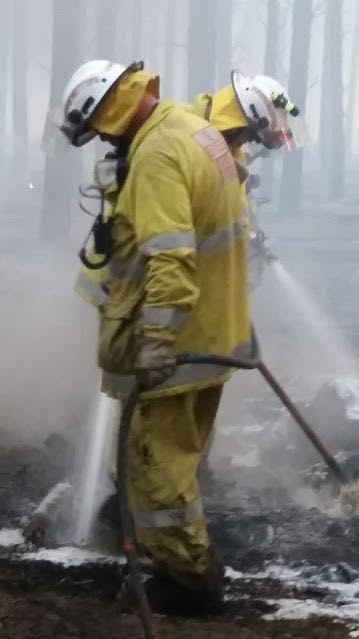 Last week we took the 1.4 along to give the lovely people of the Darling Range Communications  Brigade an idea of how a burnover situation might look at the other end of the radio.  Angus, Jen and Andy did a great job of demoing.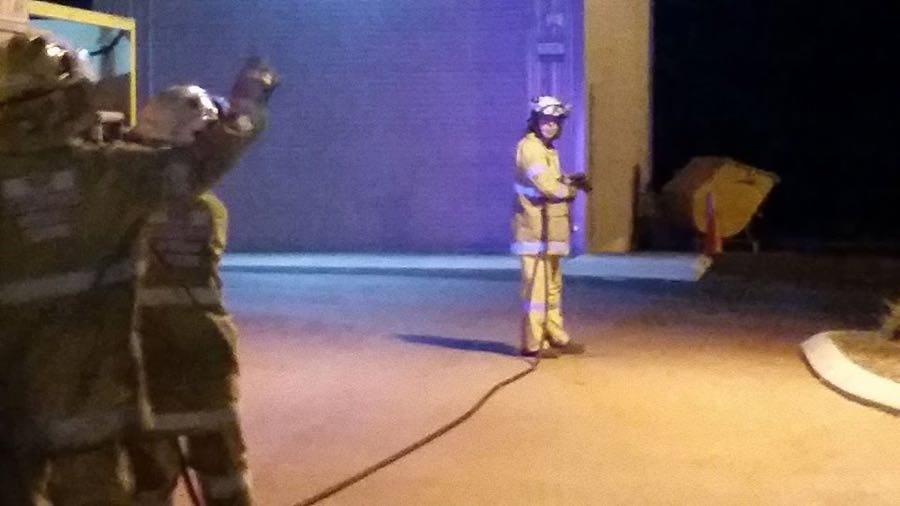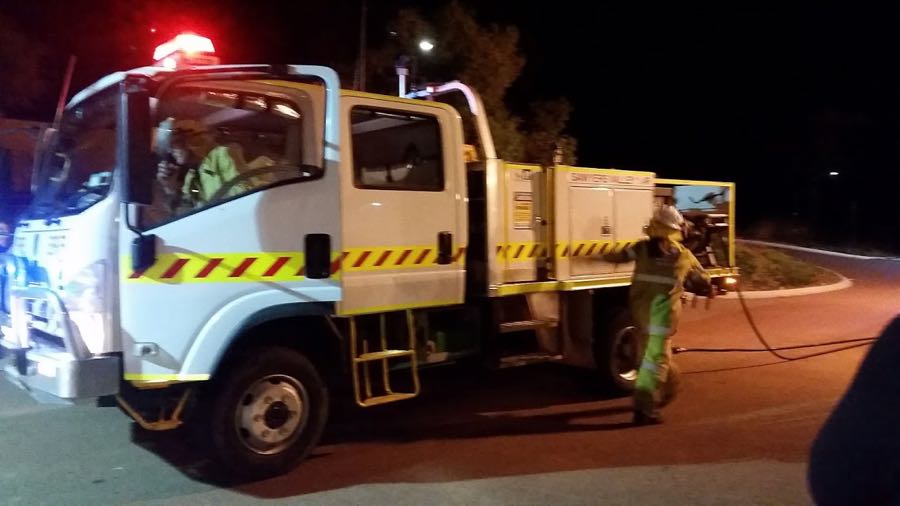 While Andrew did an equally good job of talking the activity through for the viewers.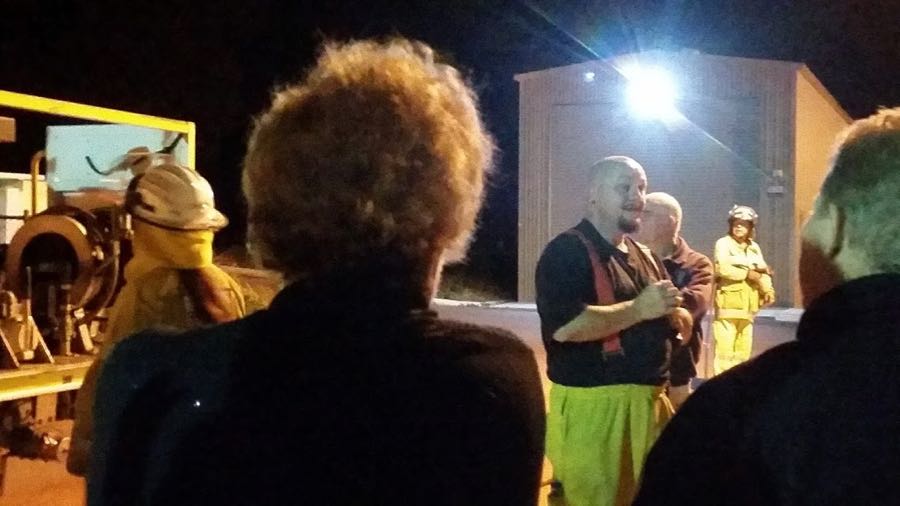 We have had some good training sessions, both fun and educational.  Sister team, Jen and Tina, had a bit too much fun here, we think!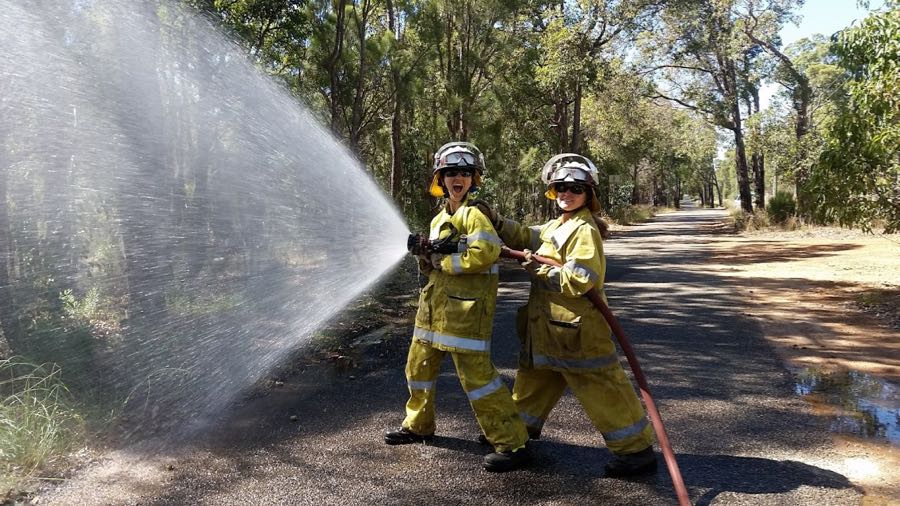 This is Ziana on the monitor as we test what sort of pressures we can make using different configurations between vehicles and the hydrant.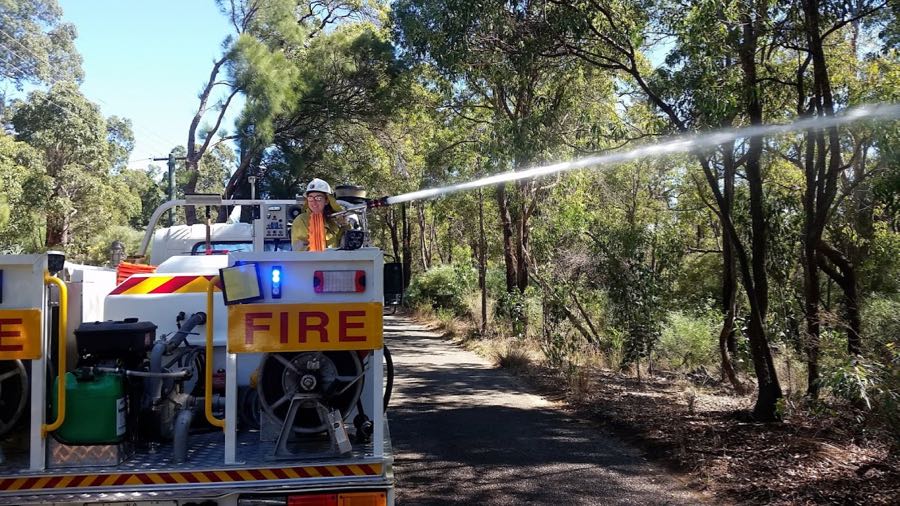 Murray and Pierre were our Light Tanker pilots for that one.  Looking good, guys!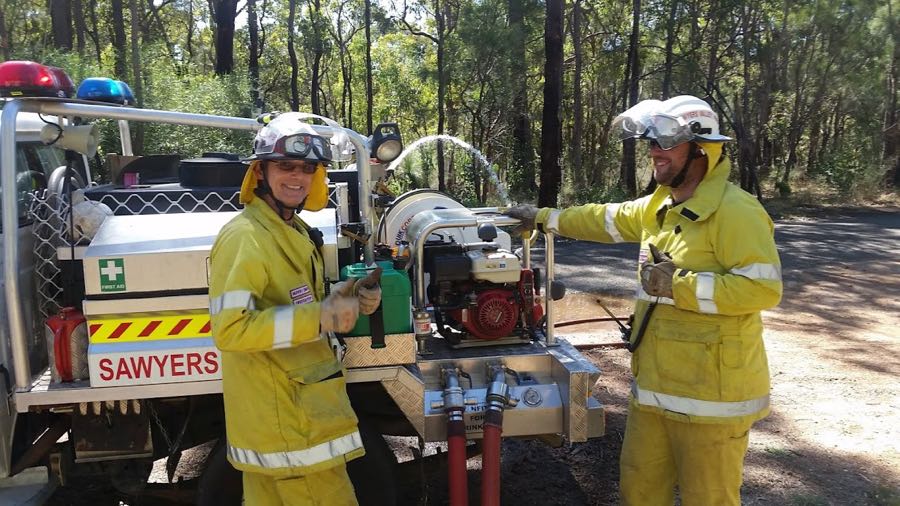 Michelle looking glamorous AND paracticing her crew leader skills!   How does she do that?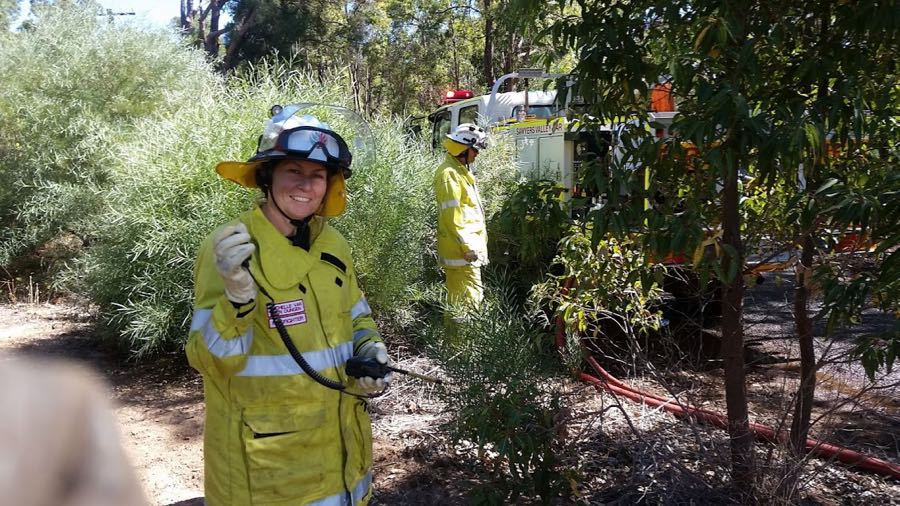 Plenty of good work went into maintaining the station and vehicles.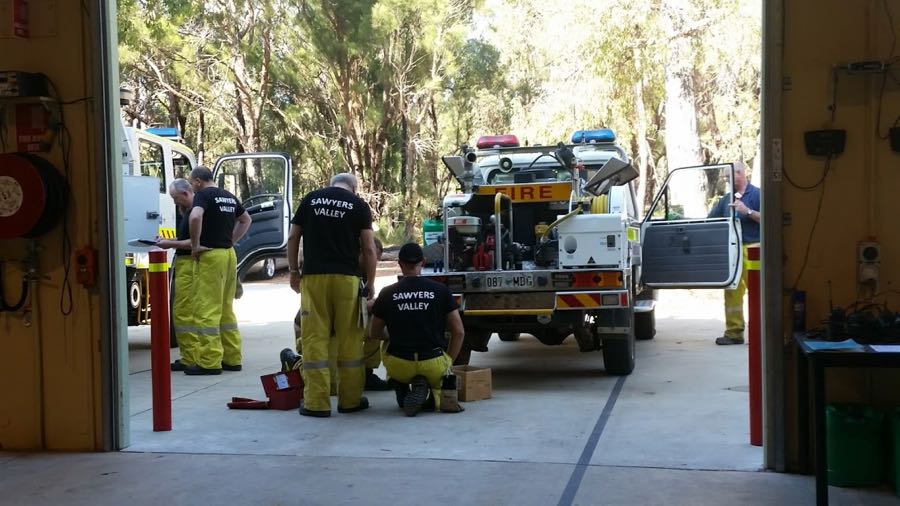 And we did one HRB at a member's property where new members, Father and Daughter team, Ben and Ziana, got 'sooted' for the first time.  Well done!  They are halfway through their basic training course too.  One more weekend of training to go and some more HRBs and they'll be all kitted out and trained, ready to hit the fireground come next season.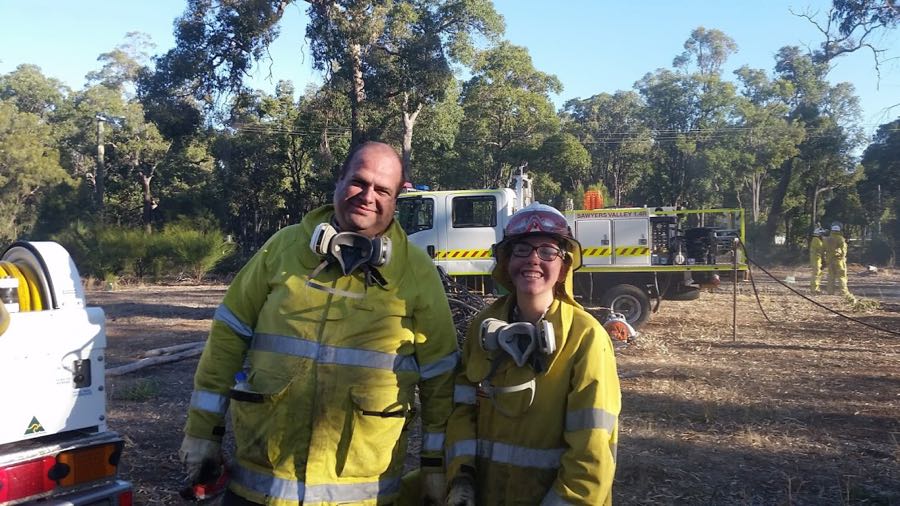 Once again the smoke and sun made for some lovely scenes.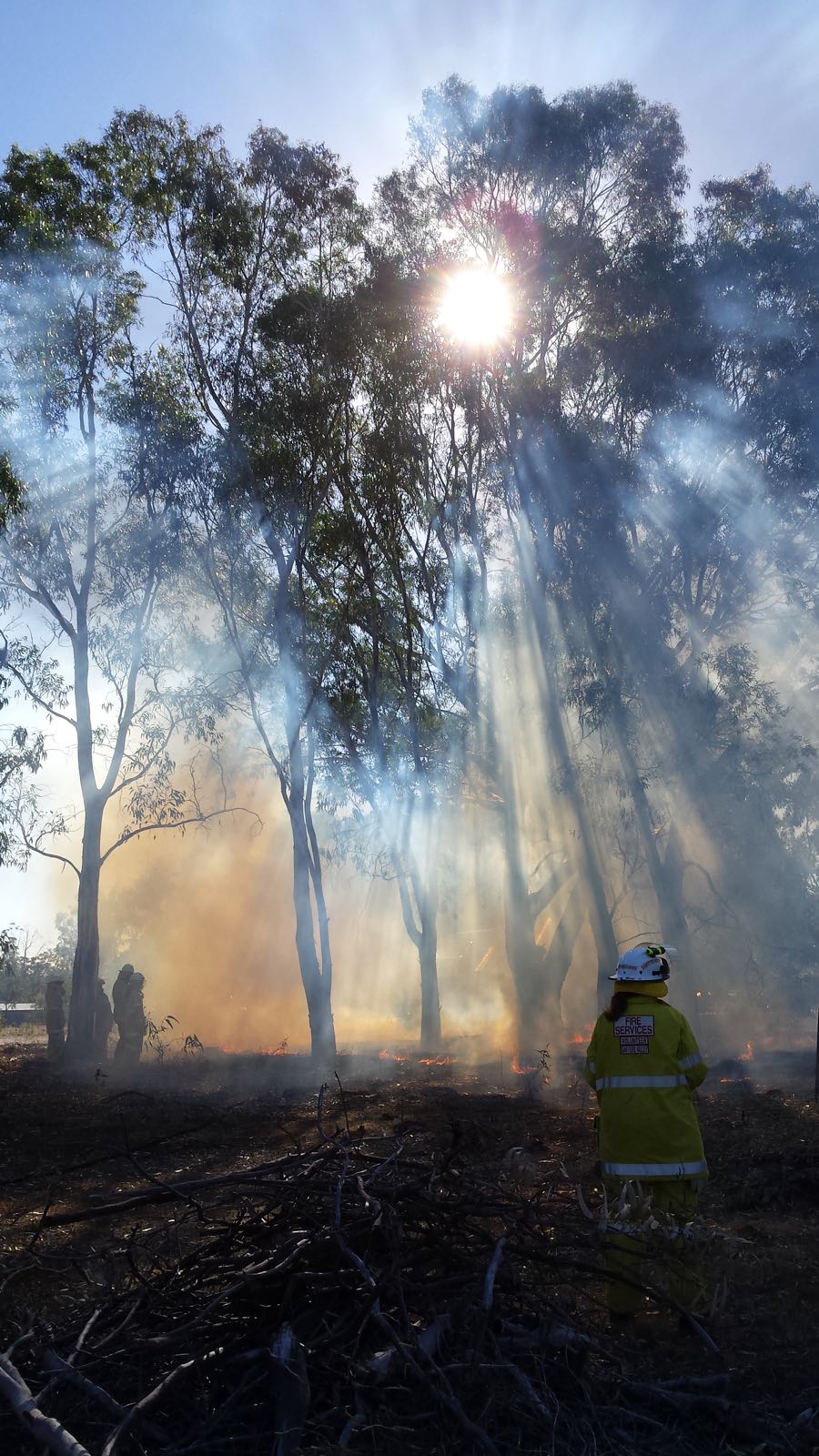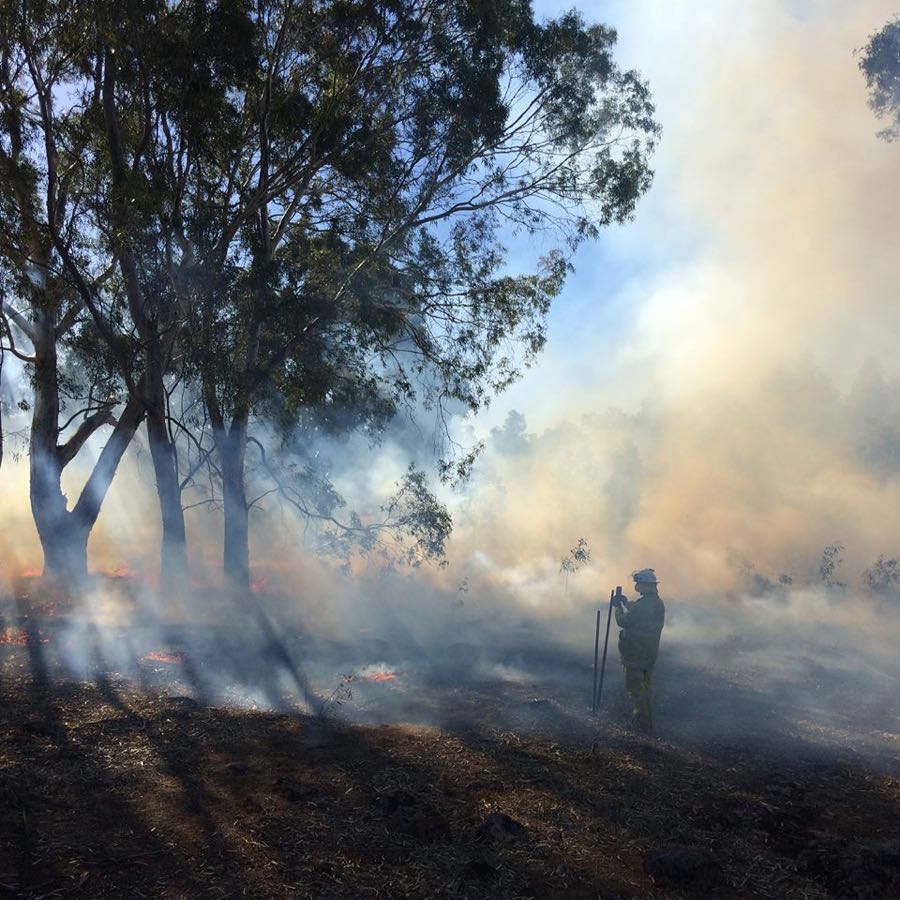 The weather is remaining dry and warm, making fuels extra flammable.  This is the mini fire tornado that came from a relatively small amount of fuel at our HRB.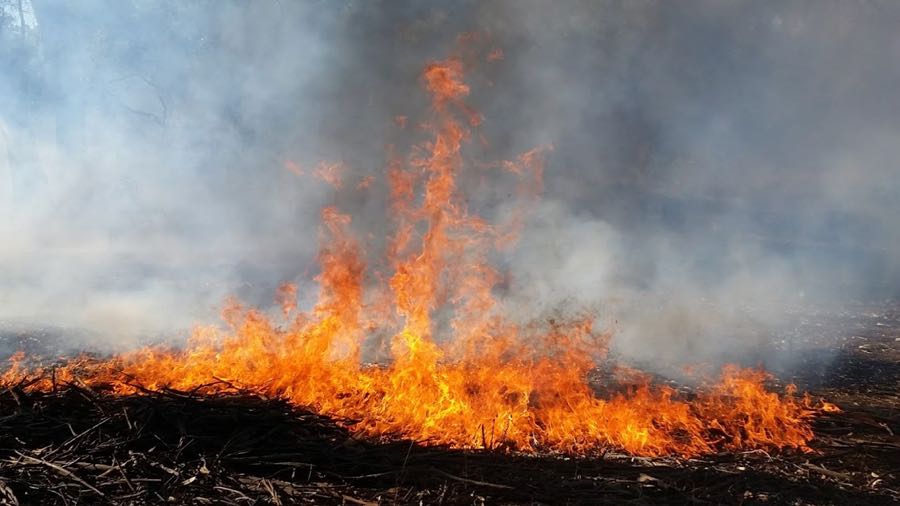 With permit season now on, please be very careful to exercise your good sense when you light up, and be sure to follow the local rules.  In Mundaring, without a permit, you can have ONE 1x1 metre fire at a time, lit after 6pm and put out by 11pm.  For permit burns, be very careful to follow all of those guidelines on the front and back of the paper.  Special rules apply if you want to do your verges, so do check with the Mundaring Shire about those. Remember your poor neighbours' lungs and washing when looking at wind directions, and make sure all is blacked out fully before going off to bed, so you don't get a visit from us or another Brigade at 2am because your burn got away!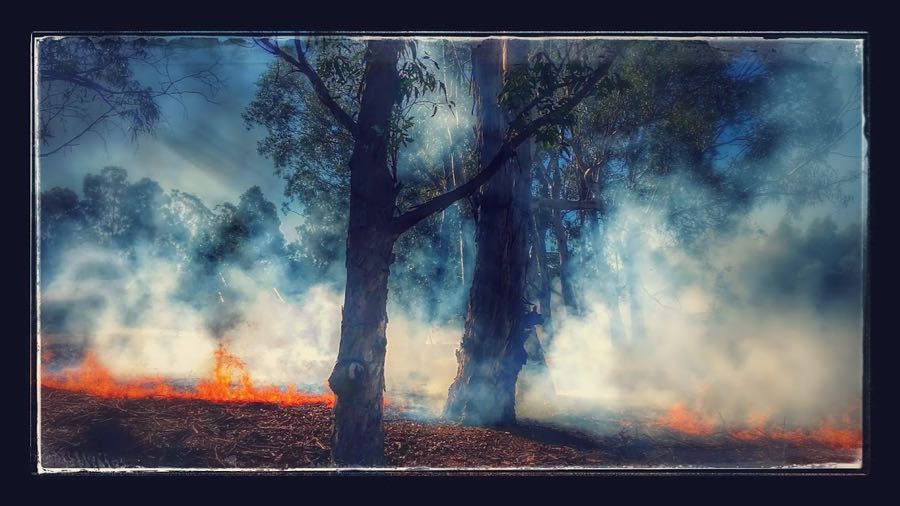 See you in May!
Many thanks to the people who sent us great photos to use this month:  Andy, Phil, Michelle, Tina and Andrew.