Marching into March!
Well, what a busy March/end of February! 
We had a few call-outs but luckily none were large events.   There were calls to night fires, one of which was indeed a bushfire.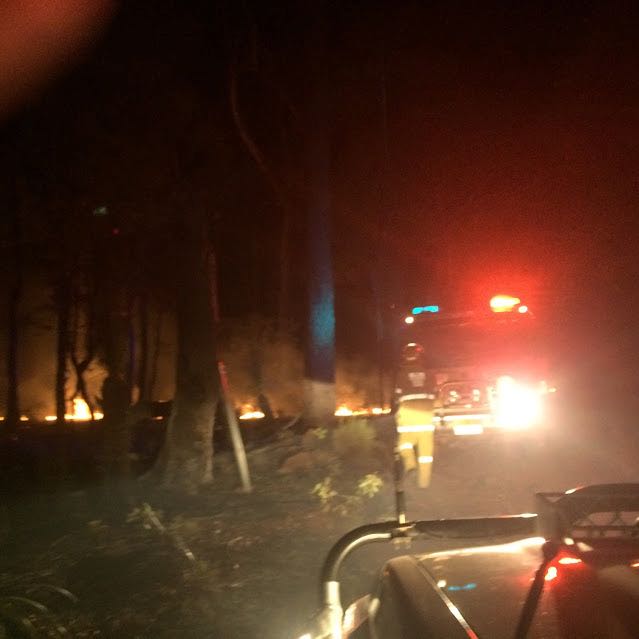 There were calls by day too.  Here are Jenny and the team heading out to a bushfire that was put out with quick work from our brigade and others.  We had so many people turn out that three people, all ready to go, had to stay behind to wave the trucks goodbye.  How great is that for a small brigade?  It doesn't always happen, though, so don't think we don't need you if you were thinking of joining!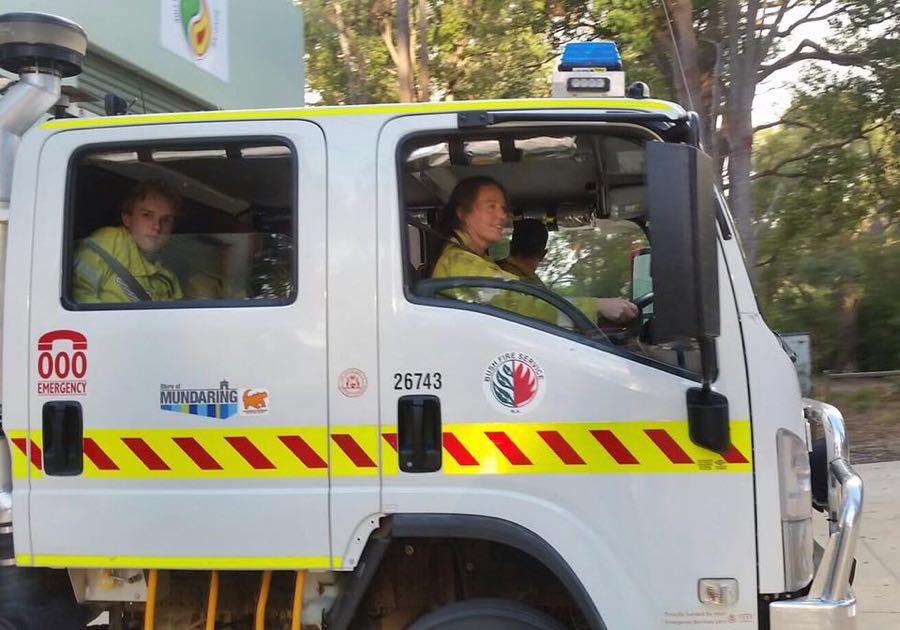 This was a call to a bus on fire that was out by the time we arrived.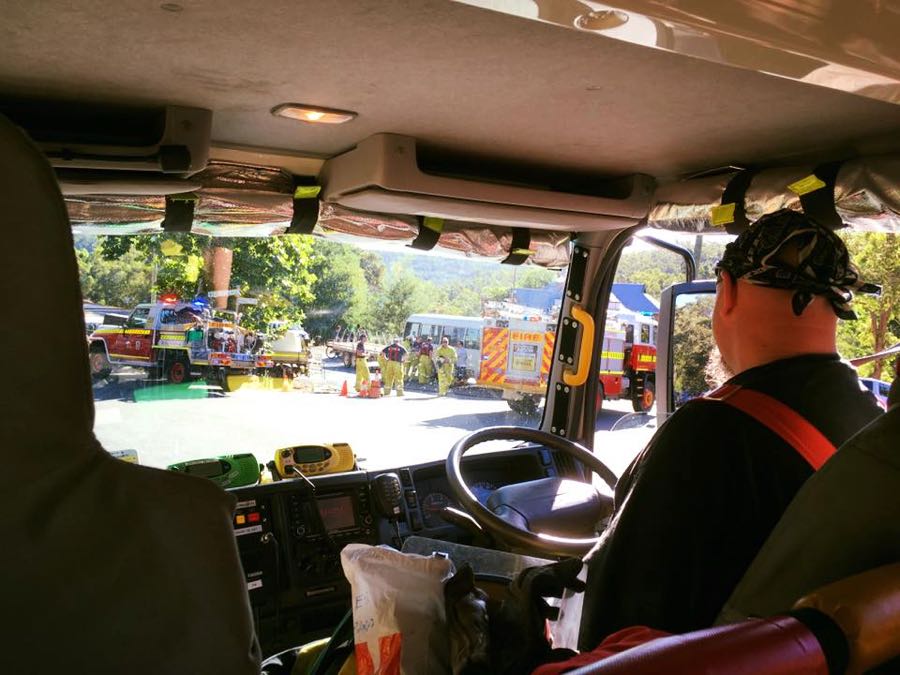 Another night call was to a person who had lit a barbecue fire because it was 'cold'.  Nope, that is not how fire ban season works.  Please leave lighting up until it is legal.  Next month begins permit time when you can have 1 x 1 metre fire after 6 pm, or other burns with a permit, and in June, when permit season ends, you will be able to light everything permit free, even bonfires!   As the above photos show, there is a reason why the fire ban is still on, even if it does seem unseasonably cool.  You don't want us lot arriving at your campfire with lights and sirens going... and even more importantly, you don't want to start a bushfire!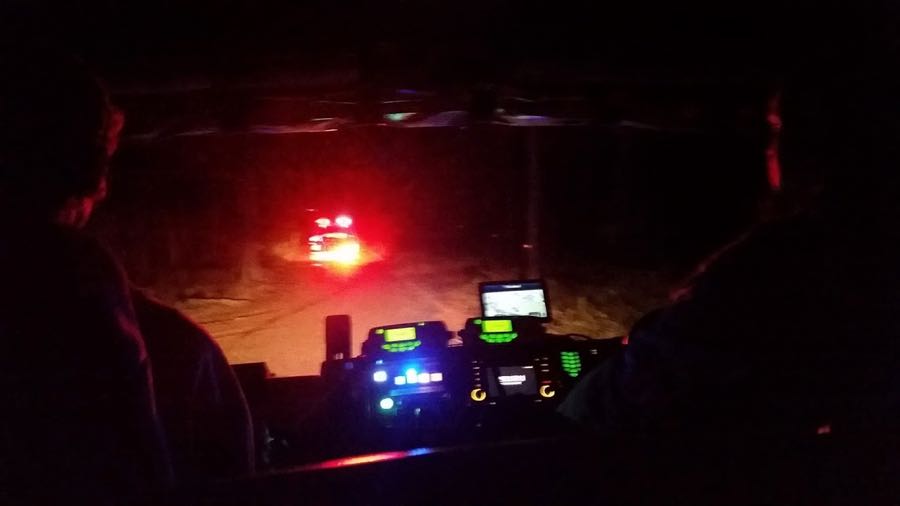 March also saw the Shire of Mundaring run their popular Combined Brigades thankyou night.   We really do get very spoiled!  We can't say we did any better in the tug 'o' war than usual, but we had fun. Many thanks to our intrepid team of Murray, Craig, Phil, Jenny, Ben and Pierre!  Congratulations to Mt Helena Brigade who won for the fourth year running.  Come on, what's your secret?  Do you guys put glue on your feet or what?  Our lot were slipping on the grass all over the place!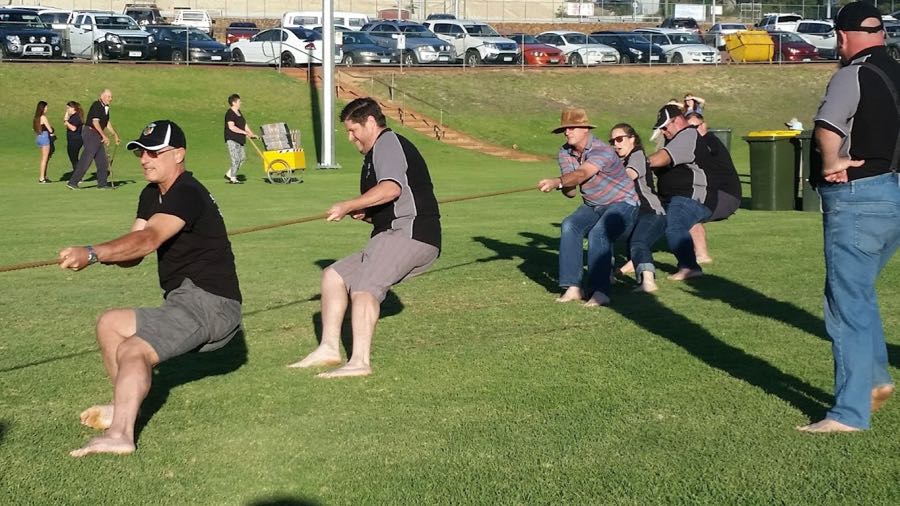 After the competition, the kids got to have fun with the rope.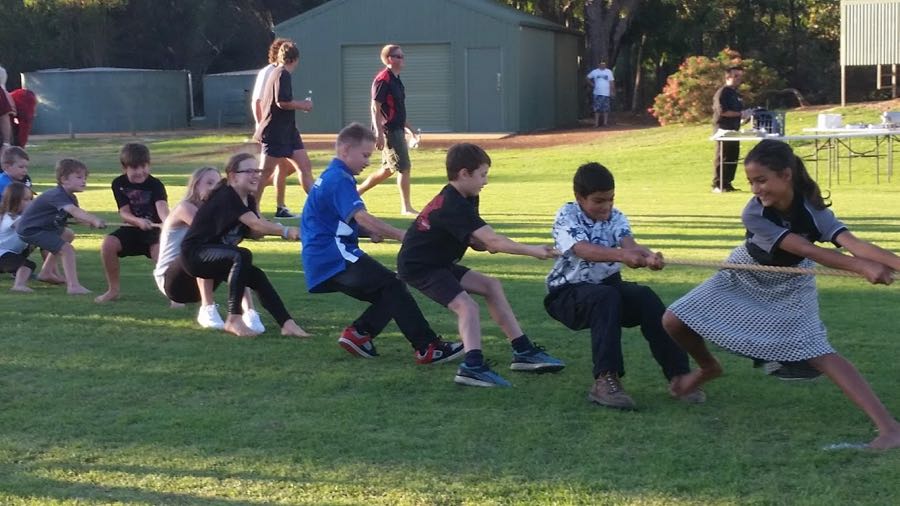 Then it was time for dinner and music.  It was a glorious evening too, with the sky turning on a special show for us.


Everyone had a good time.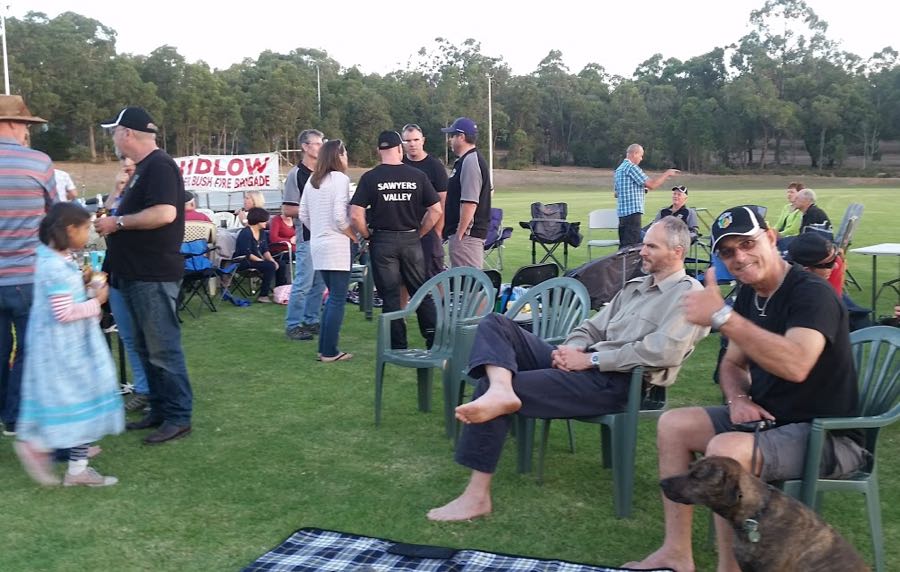 We have kept up the training well this month, too.
There was a visit to one of firegrounds from this month to discuss the way the fire acted.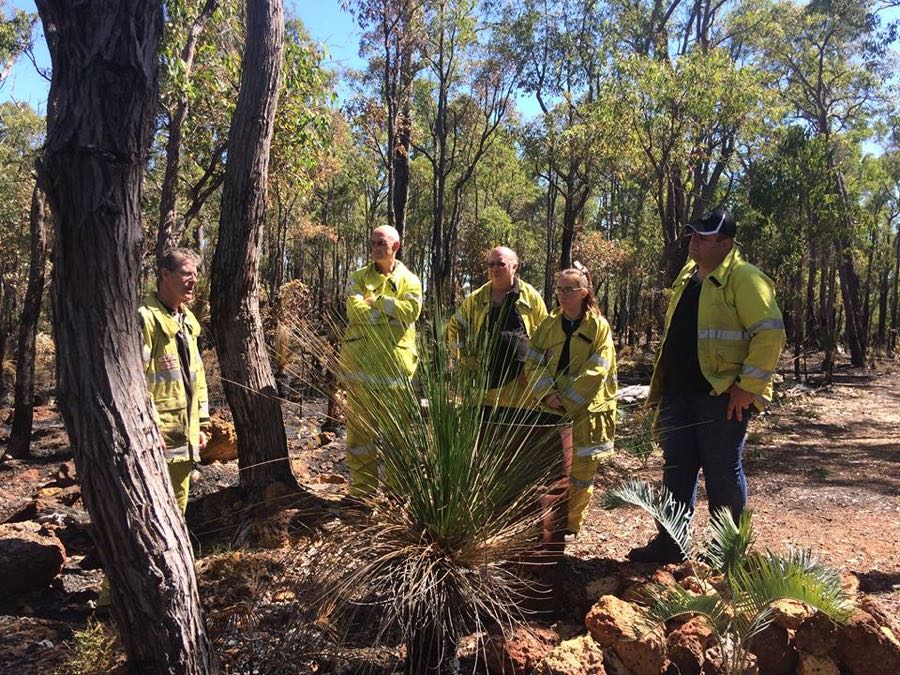 We had a interesting class lesson from Adrian on the two appliances and the best way to use the hoses and waterpoints.
We did work on correct hose use.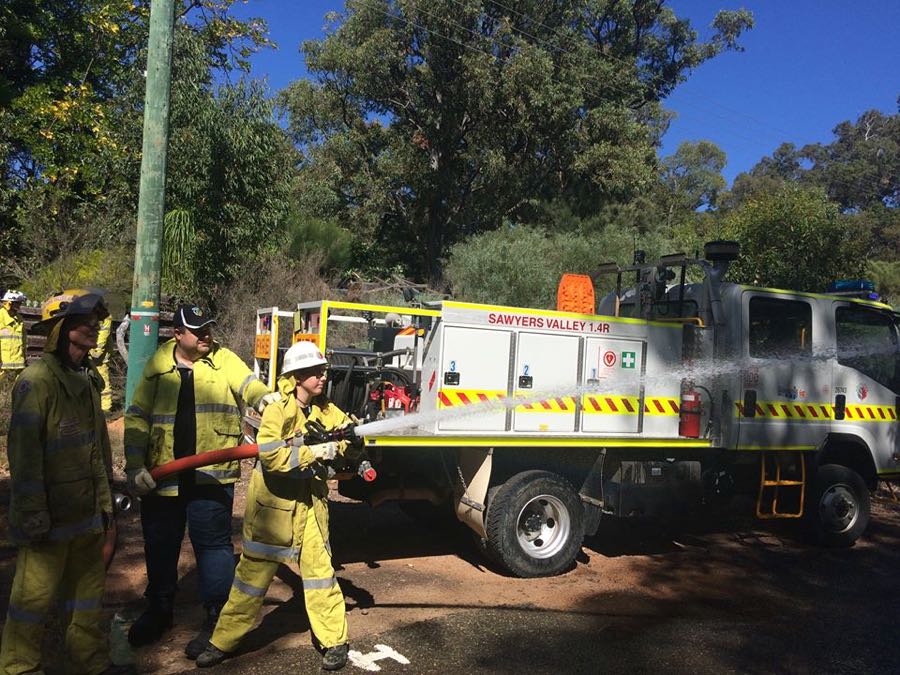 And there were plenty of trips out and about. Here are Andy, Rob and Ziana in the back, with Pierre driving and Ben out of sight in the front seat.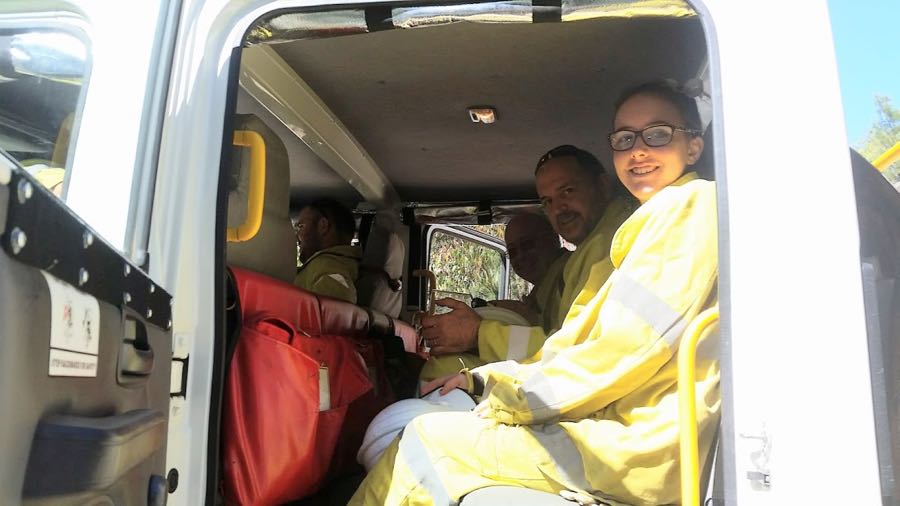 Phil and Nick take out the Light Tanker.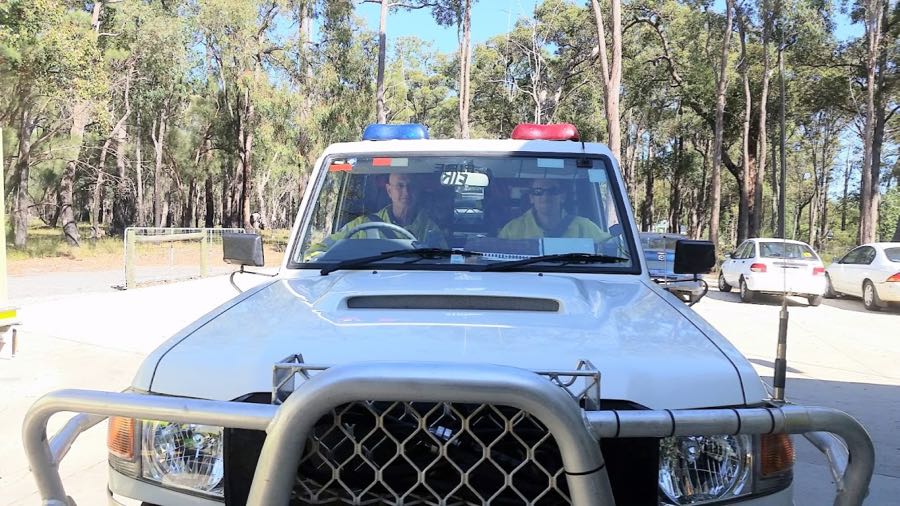 Murray did his Structural course last weekend too. Well done, Murray!  We hear you had a bit of fun as well as lot of learning!  
The appliances got some extra love and care last week from Andy, Ben and Angus.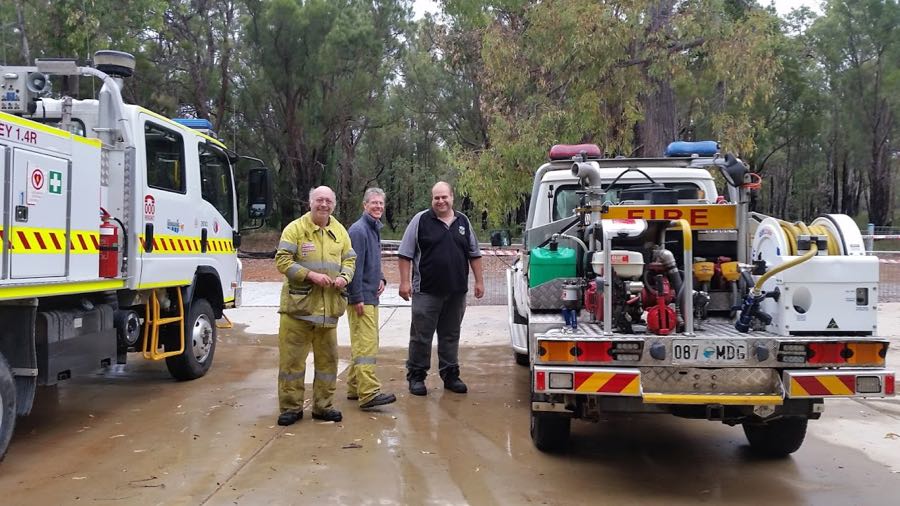 The station got a lovely clean too.  Check out this spick and span engine bay!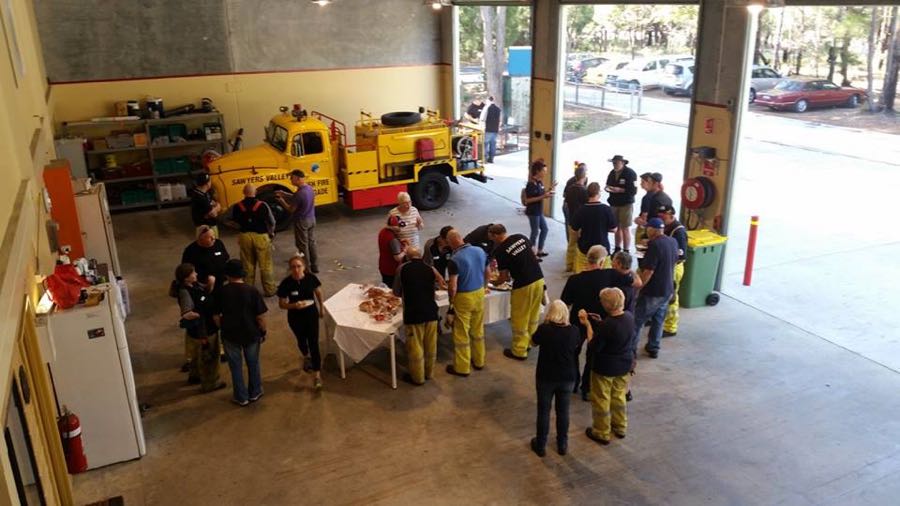 That photo was taken while we were hosting Stoneville Brigade to a pre-Saturday Schedules brekky.  It was a really successful event, with a lot of laughter and chat and delicious food.  The old Austin was much admired, especially when Charles got the siren going! We have been told we will soon be invited the other way, perhaps for a combined training exercise.   Sounds good to us!
Jeff and Andrew comparing colourful braces.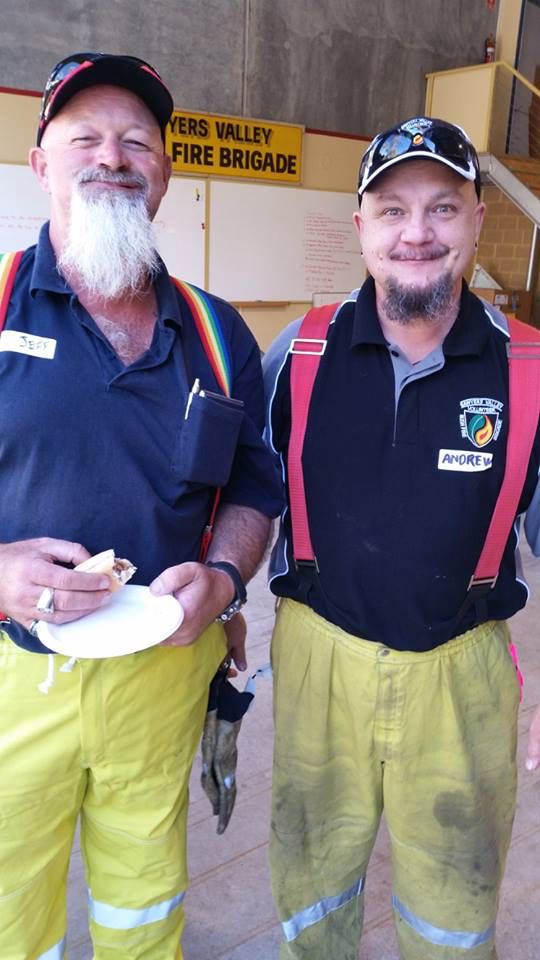 Jeff and Angus share a joke.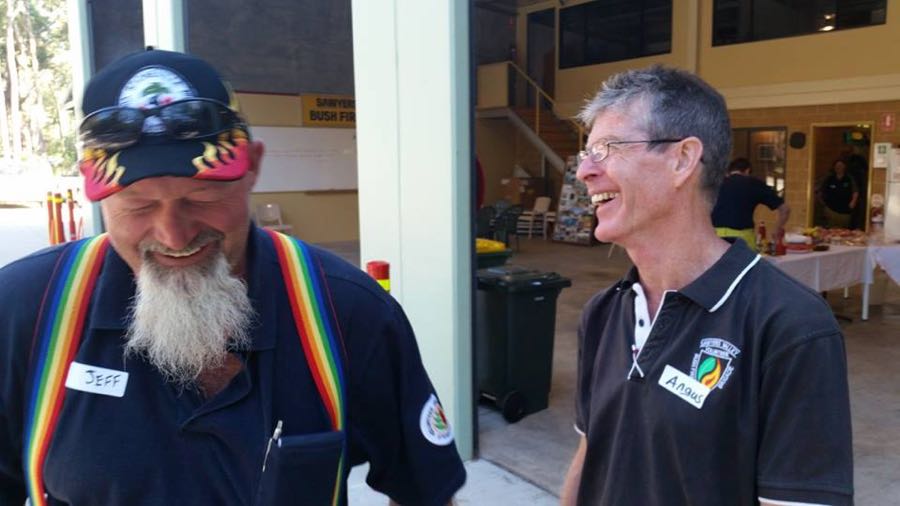 The amazing Jen, caterer extraordinaire, with her two Stoneville helpers, Laureen and Lynette.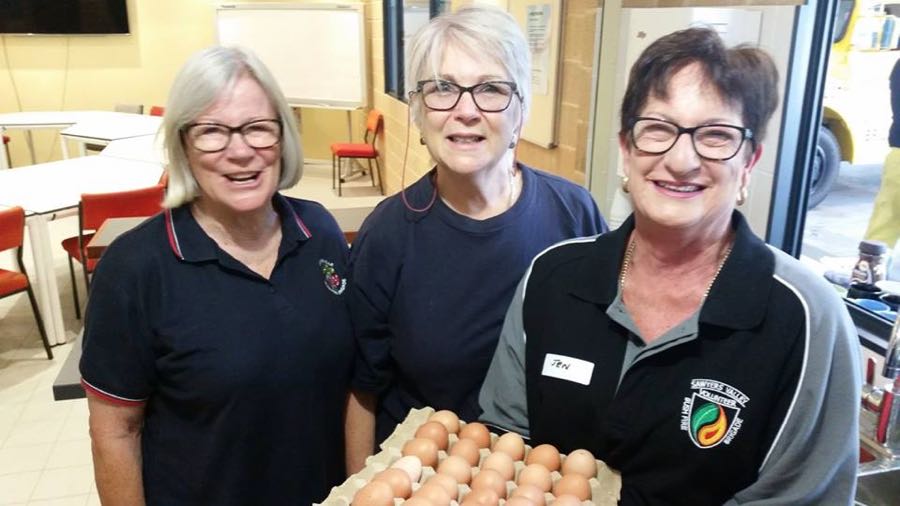 Lots of eating and chatting!
Our brave BBQers, L to R, are Nick, Pierre, Rob and Ben.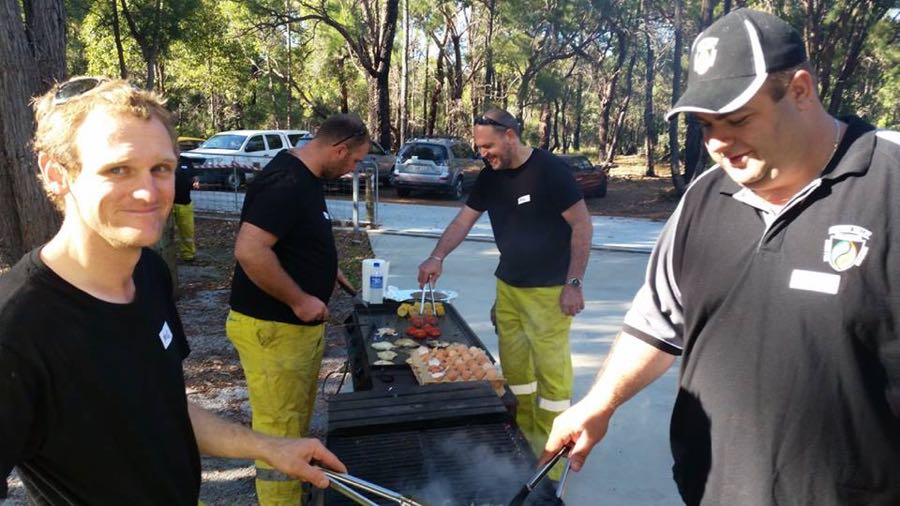 So, all in all, it has been a very busy month.  What will next month bring?  Check back and we'll tell you!
One thing we do have coming up early in April is an information evening for prospective new members, so if you've been thinking about taking the plunge, now would be a fantastic time! 
Fantastic pics this month were taken by Greg from Stoneville Brigade (thanks Greg!) Michelle andTina.  Special thanks to Michelle who is so great at remembering to take photos and send them to the reporter!