December Has Whizzed By.
We hope you had a lovely Christmas Time and since this post is being written on New Year's day, we also wish you a safe, prosperous and joy-filled 2017!  
Amazingly, we have had a December almost free of call-outs, which is great news for our local area.  We had a fire in the State Forest early in the month but it was soon sorted, and another call-out early in December where there proved to be no fire at all.   Our favorite sort of call!  There have been plenty of fires further afield, so everyone certainly needs to keep their wits about them and stay fire-safe, but so far so good.  Many of the fires around Perth seem to be being lit by cigarettes thrown out of cars into mulch or foliage on the sides of roads so please remember to keep your cigarette butts in your car.  They are not biodegradeable, and dangerous to wildlife as well, so it is a win/win situation all around if you look after your butts responsibly.
Even though it has been a lovely safe December for us, we have kept our skills, vehicles and station primed to go.  This month a large group of our Firefighters took part in a Rural Urban Interface Exercise where they went and examined a property as if they'd been assigned to protect it from an approaching fire.   Here they are getting ready at the site.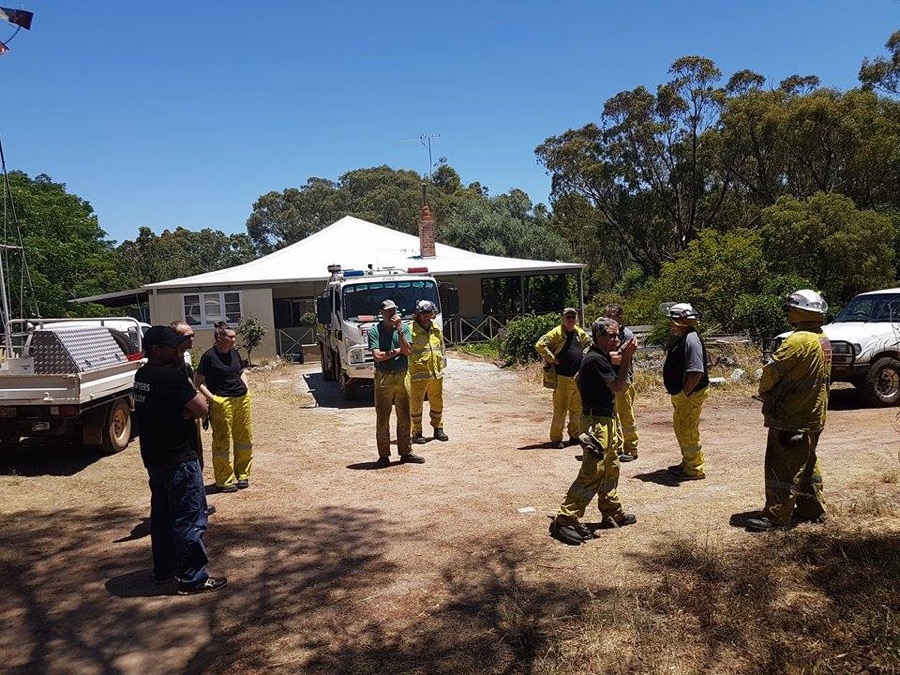 Both the appliances received a loving hand wash, cut and polish from members this month and look very smart indeed now.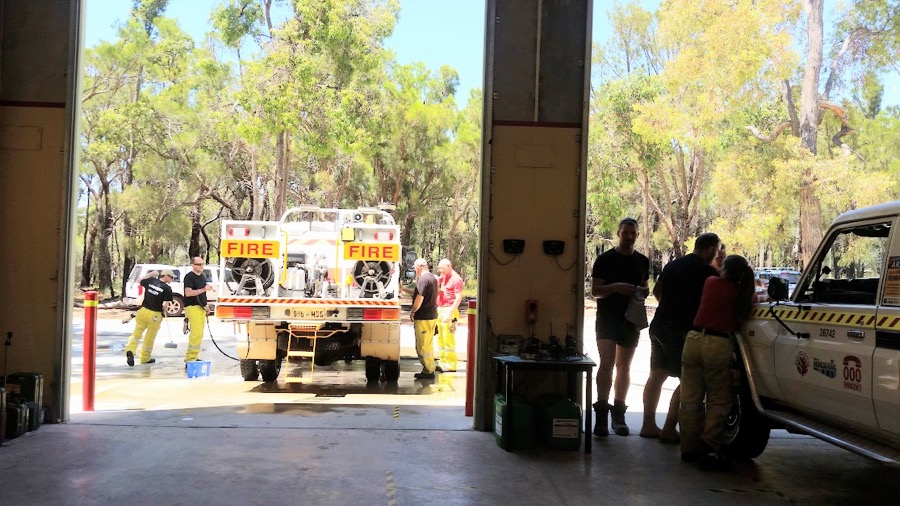 Schedules have been kept busy with plenty of bustling about keeping everything ready to go.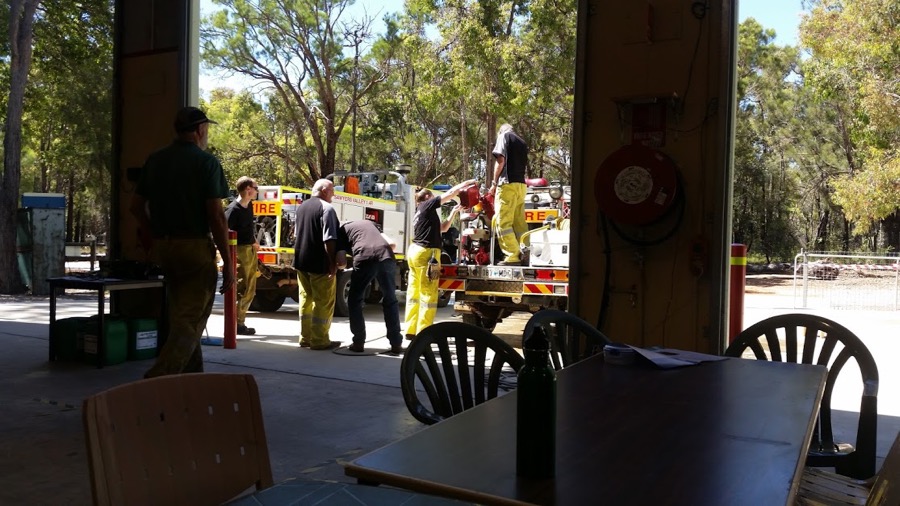 Our fundraising team ended a fantastic year by getting together the money for a heavy duty leaf blower to help us quickly blow firebreaks clean.  What a team!  They are on well-earned holidays now until next off-season.  Here is Gogs wielding a similar leaf blower.  Our own one is unchristened as yet!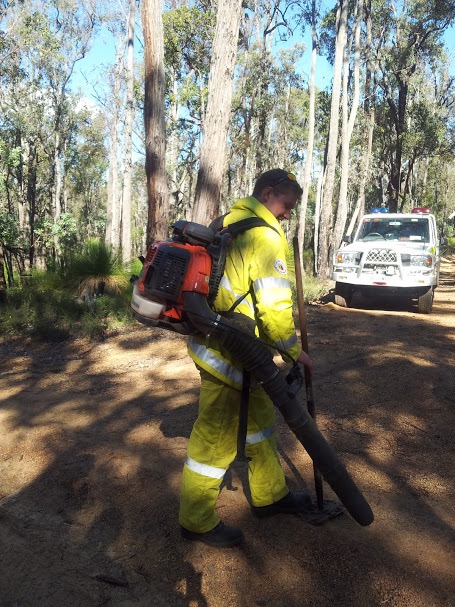 Many thanks to Eastern Hills Saws & Mowers for giving us such a great deal on the price and to the Capricorn Society for giving us a $250 grant to get us over the line.   We feel very lucky to have so many generous supporters for our Brigade!
We also had a very kind donation from the Sawyers Valley Christian Fellowship, who happen to be our neighbours.  They gave us two hampers that they wanted to be given to two Brigade members to thank us for our care of them.  Vicki very fairly put all our names into a hat and got her own neighbours to drew out two names, and the winners were Elton and Michelle, and Dave and Heather, who both have young families, so that was a lovely outcome and they were very pleased.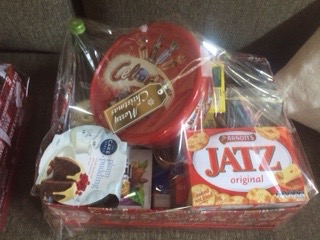 Of course December is also time for Christmas Parties.  We traditionally have ours just after Christmas, and that was the case this year.  It is hard to capture an event like this with photos, so we're sorry if you came and we missed getting you into a picture, but it was a really lovely night.  There was plenty of laughter, chat and warmth.  The older children, nine from memory, had a great time playing, and we were all handsomely fed and "watered".
Our adorable collection of "Smallest Fireys of All, " has also grown by one since last year!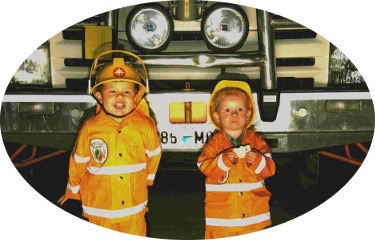 On the night, three members were given their awards for long service to the Brigade:  Keith Woodley for 25 years service (Yay Keith!) Adrian Woodley for ten years service (Way to go Adrian!) and Angus Hay for Five years service (Woo hoo Angus!)
Speaking of long service, our wonderful Secretary, Vicki, will be stepping down at the AGM in May, so if you feel called to serve your local community, have good organisational skills, and are willing to be, or already, a member of the Brigade, then we have a job for you!  If you step up as an assistant now, lovely Vicki can teach you the job in the next five months and you will be able to start out in May in full confidence.  Don't be shy!  This is truly pivotal role in the Brigade, and it means you get to know everyone and everything that is going on.  If you think you can't be of great value in a Brigade unless you spend time on the fireground, you couldn't be more wrong, and this job proves it!        
We'll end this news by showing some more pictures of the party.  As our President, Keith, said afterwards, "We're a terrific family of friends!"
Angus, Pierre and Nick share a joke.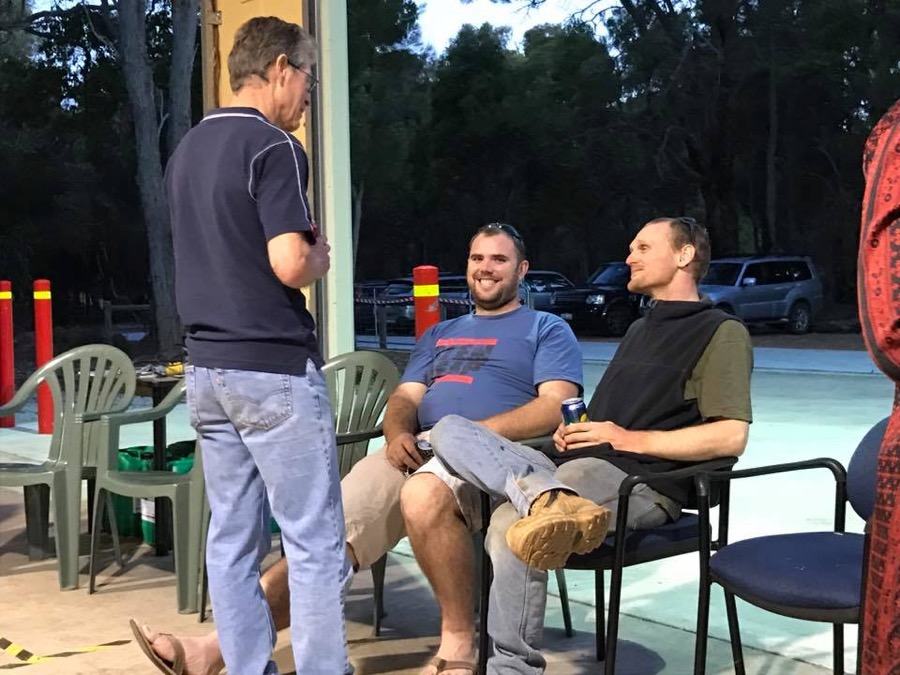 Max, Taz, Mirline and Murray being thoughtful.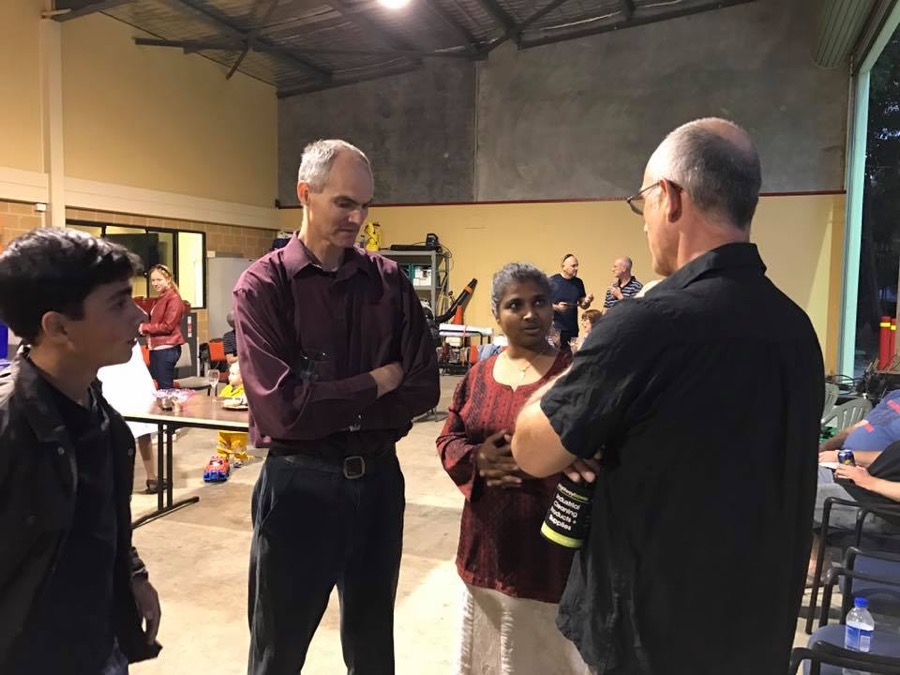 Lynne chats to Charles and Anne, who are on her right, while Elton and Jez talk behind her.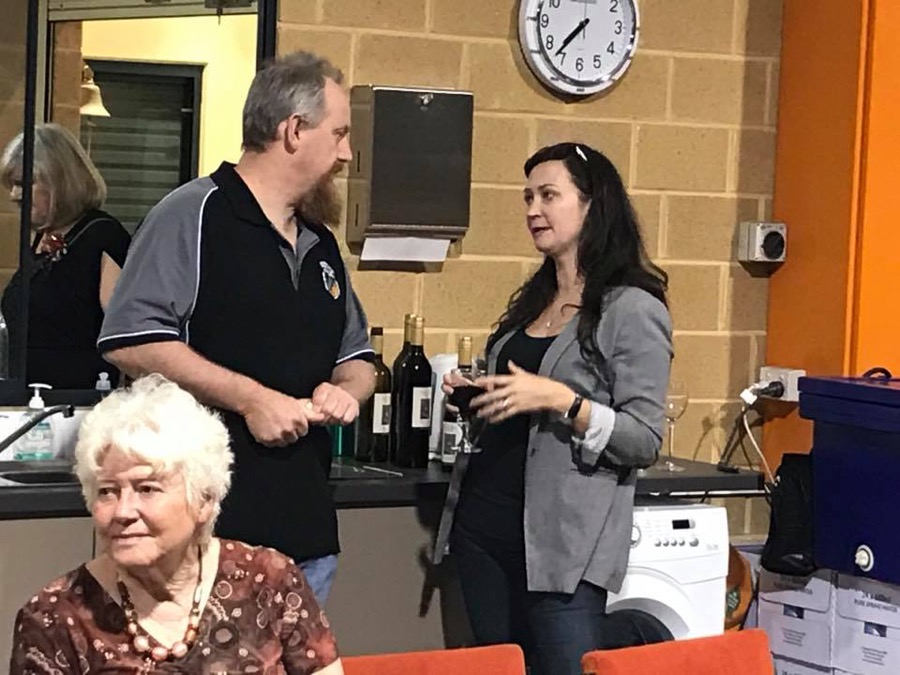 Ren, Rob, Phil, Janet, Warren and Andrew form an interesting tableau.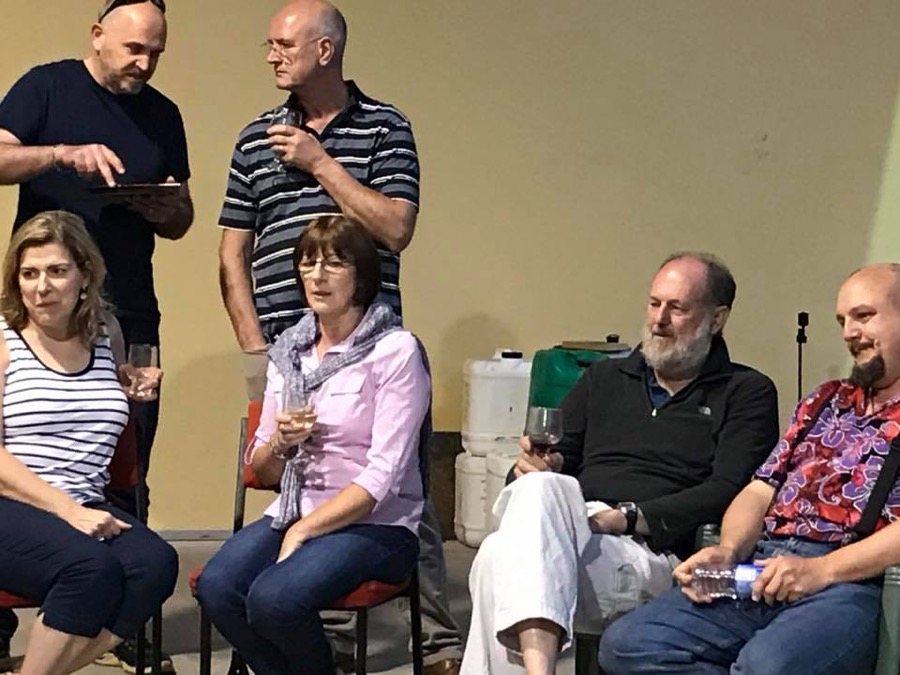 Graeme, Charles and Angus passing wisdom.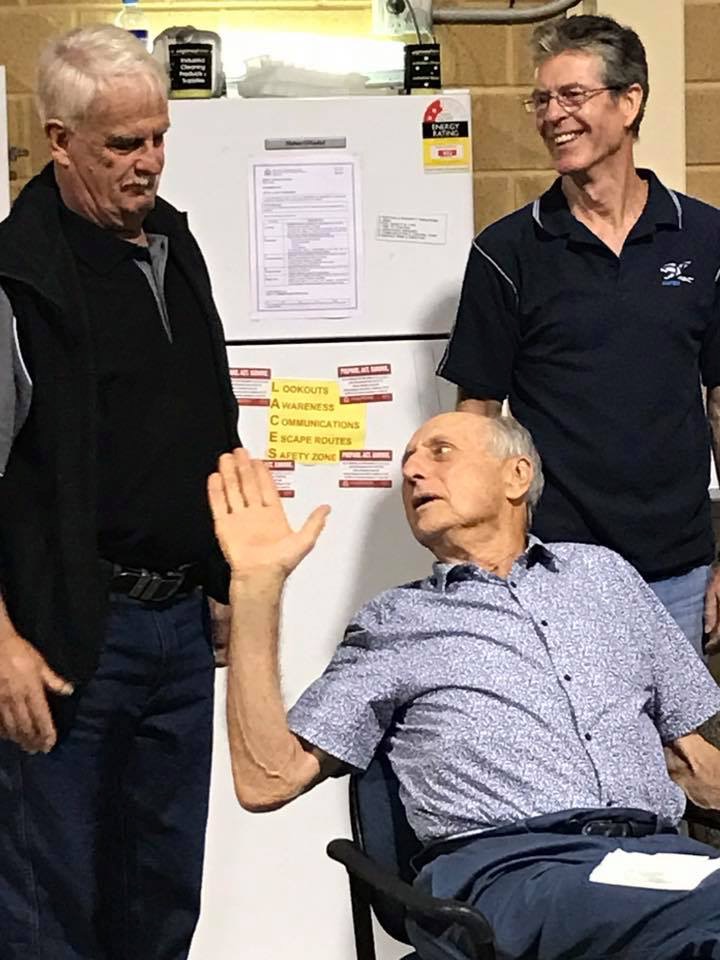 Horse talk here for Tina, Delphine and Jenny.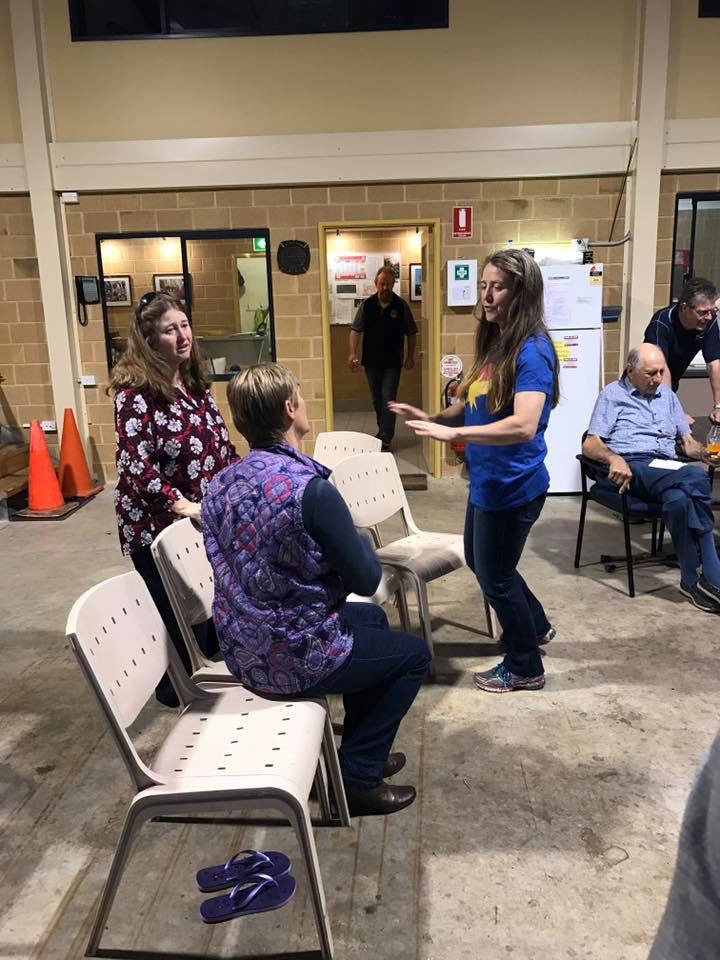 Ryan, Ebony and Indy having fun but being good too, as all the kids were!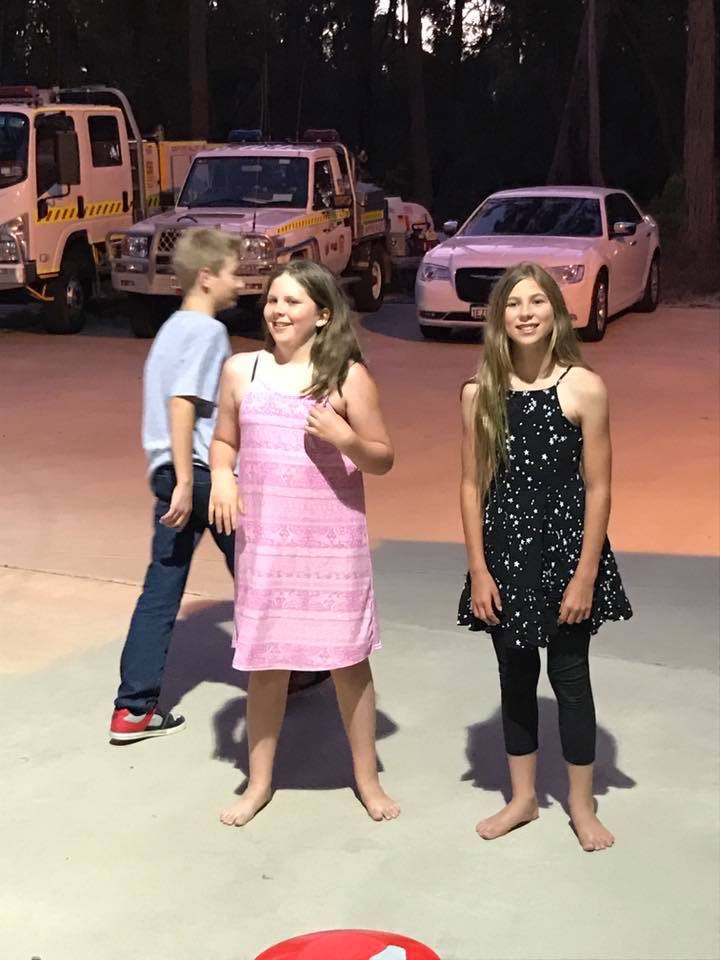 Pierre, making sure his small plate means he doesn't have too much of the delicious dessert!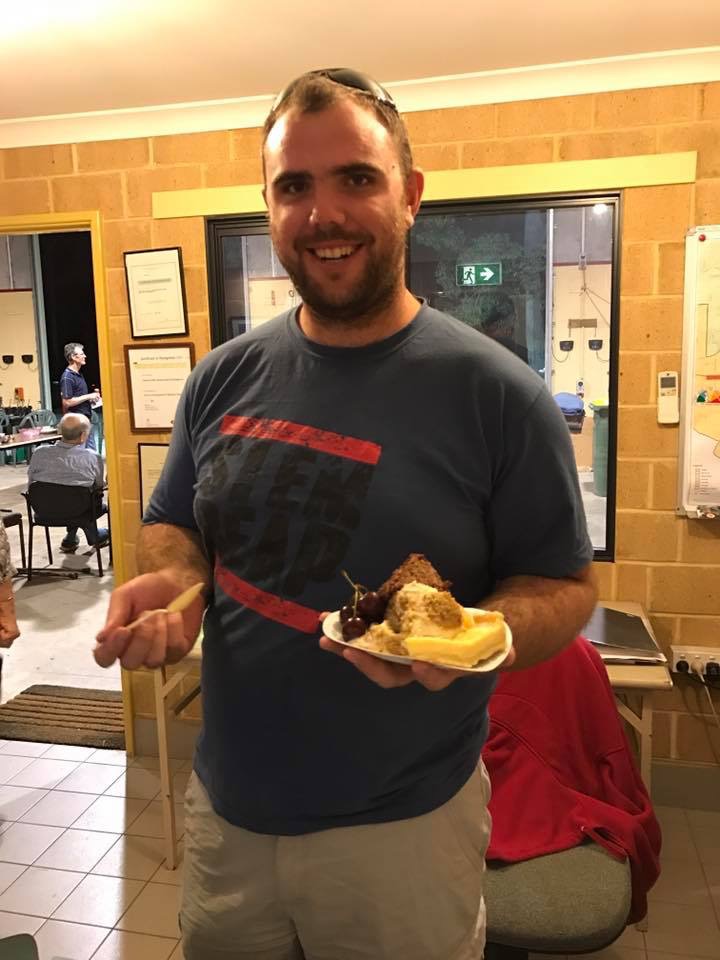 There was a lot of hugging!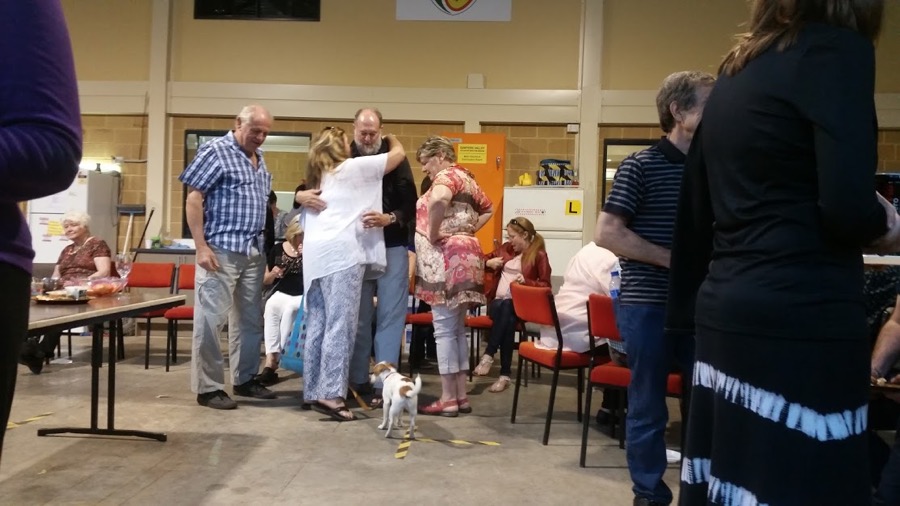 Many thanks to John and Vicki Lorantas for all their hard work in getting the party organised and set up, to the hard working BBQers, ably led by Allan, and to everyone who brought delicious salads and desserts to tempt us with.  It was a fun night.  We are hoping to have even more social events in the coming year, and we want to keep them interesting and varied, so if you have an idea for one, whatever that idea might be, big or small, let us know and let's make it happen!
Photographs this month were provided by an intrepid band of skilled photographers, namely Adrian, Nikki, Gogs, and Tina.