News for April
Well, let's see, firstly we've had a quiet month for fires, which is very good news!
There was a car fire down Mundaring Weir Road, which our Brigade attended to make sure it didn't get away into the bush, and to help direct traffic.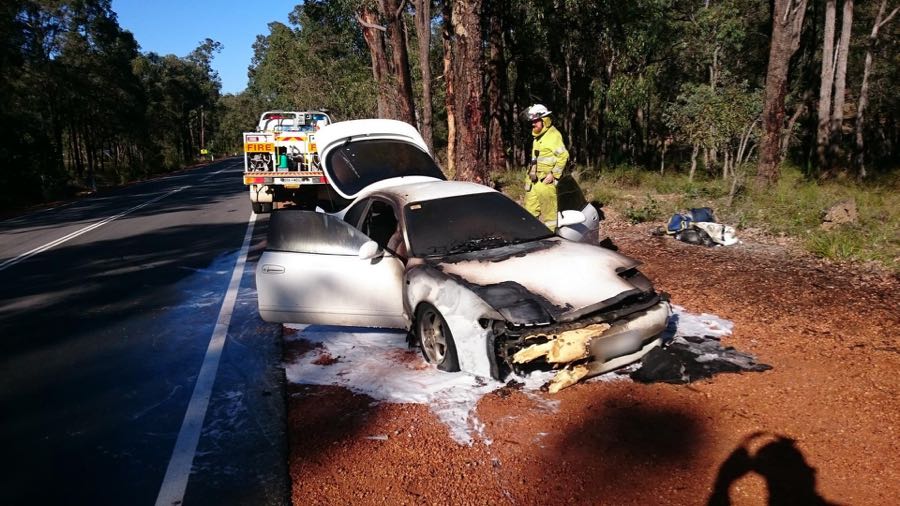 We were very pleased to see that Captain John attended that incident after a long recuperation time after an operation.  Good to see you back on the turnouts, John, we've missed you!
We've had some good times training this month:
New members, Michelle and Andy, had fun at Saturday Schedules with the help of Elton, Andrew and Allan.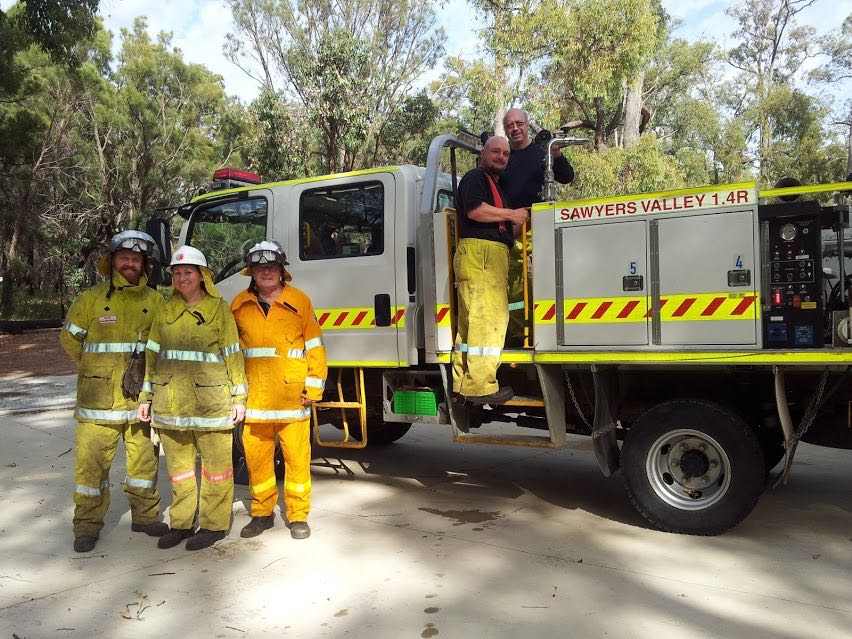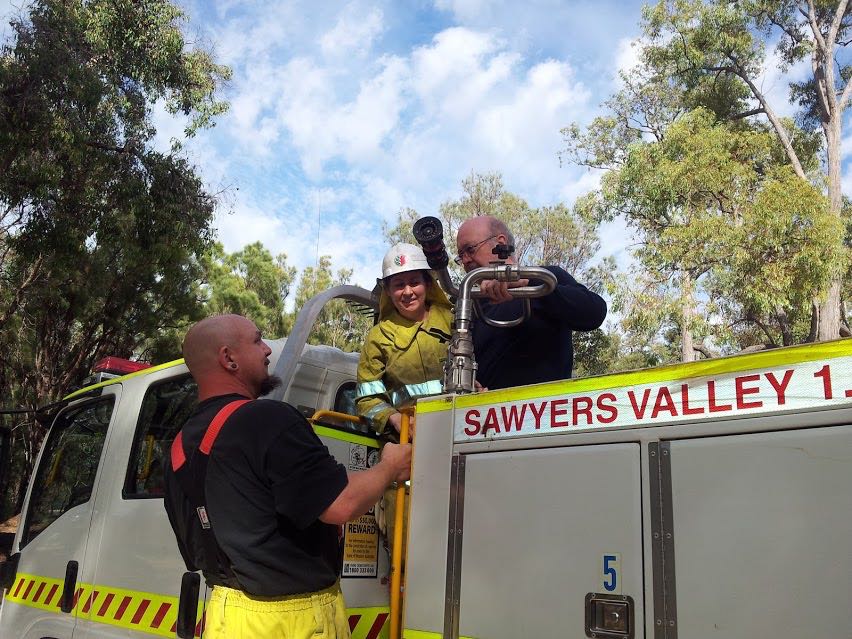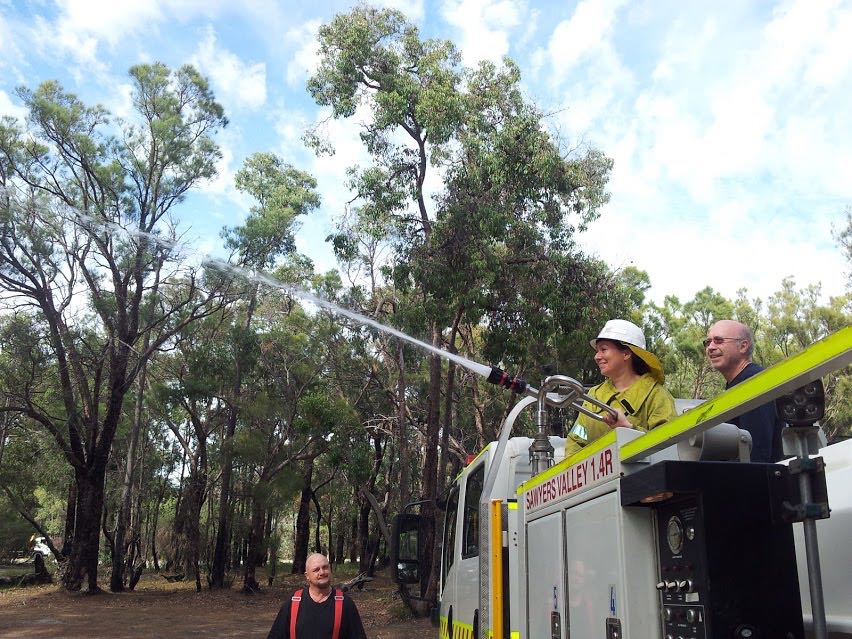 Quite a group of us went up to the Chidlow VBFB's Station to join in on a seminar on smoke and using the full face respirators that we now carry on the vehicles. Others of us completed the same course last year here at our station.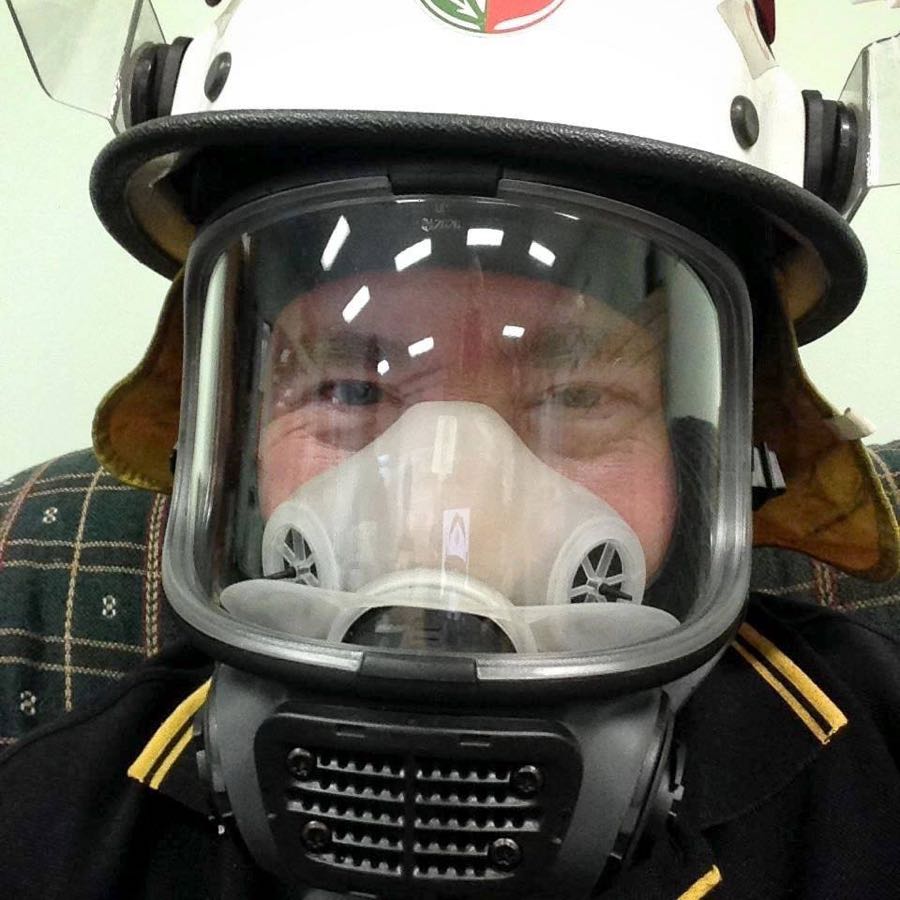 Selfie photo of Mike wearing his resipirator from the Facebook page of Chidlow VBFB!   
We also had some fun at our station doing a quiz that combined radio use and mapping.  This was only the dry run to get us familiar with the concept.   Next month we are going to take our radios and head out in teams and see who can answer all the questions first with the correct radio form, and win the much-coveted choccy frogs!
This is Team Bravo working hard on an answer.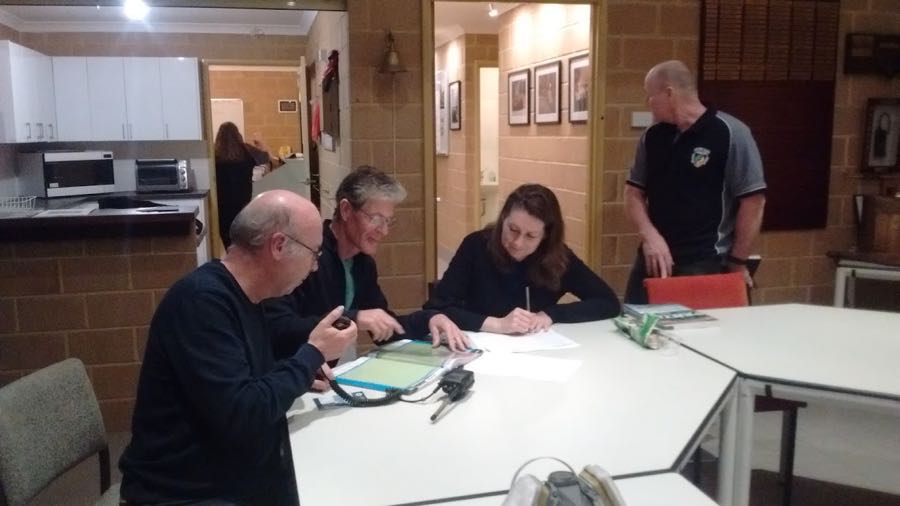 Last Saturday we headed out with a full crew to check out some different tracks in Sawyers Valley and to give everyone a go at driving.
We all moved around positions in the vehicles, which was lucky because it got a bit squeezy in the back of the 1.4!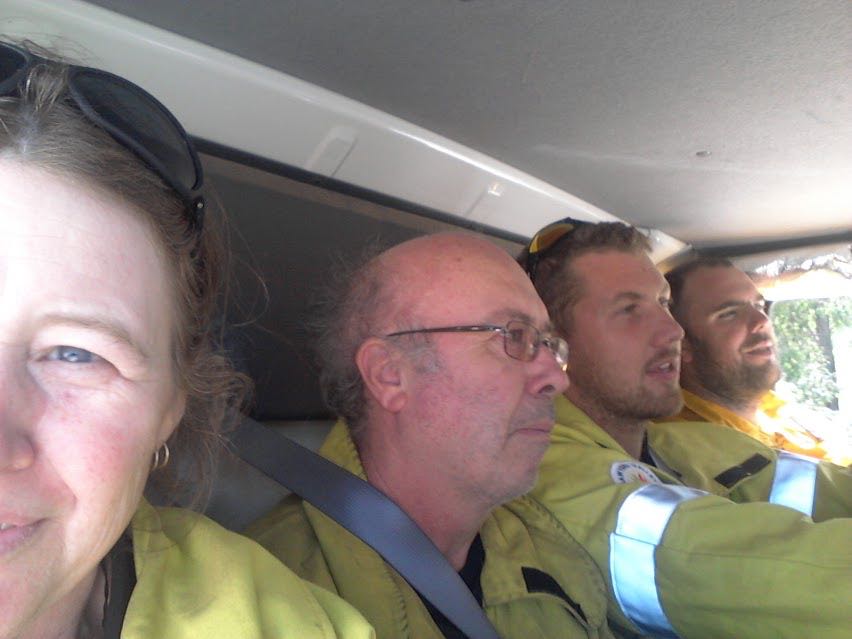 It was still fun being out with the team!
Building at the station is still going on.  The archive shelves upstairs are now being put in.  We now have a security spotlight on the west side of the station.
We are very happy to have Michelle joining us here.  Michelle is married to Elton, so we now have another husband and wife team on the Brigade.  It means you always have something to talk about together, that's for sure!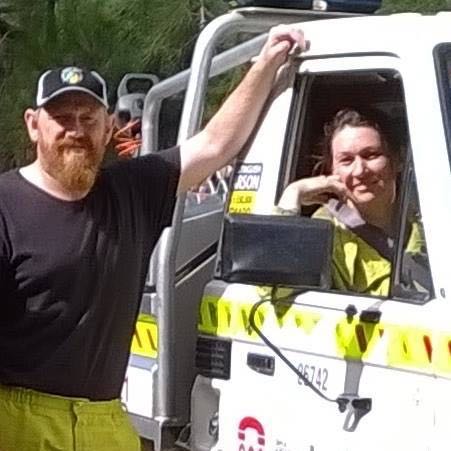 At the end of April, we are having a social Games Night at the station. Steffo and his lovely wife, Jen, have very kindly offered to cater it, so we are looking forward to a very fun and tasty night.  Photos next time!
Many thanks to this month's photographers: Warren, Mike, Andrew and Tina.