Brigade News For February
Well, February has had some nice cool weather and given us a bit of rest.  We've still had some work to do, though, and of course maintenance and training goes on all the time.
Here's new brigade member, Craig, practicing driving the 1.4 on a Saturday Schedule morning.  Everyone gets a turn.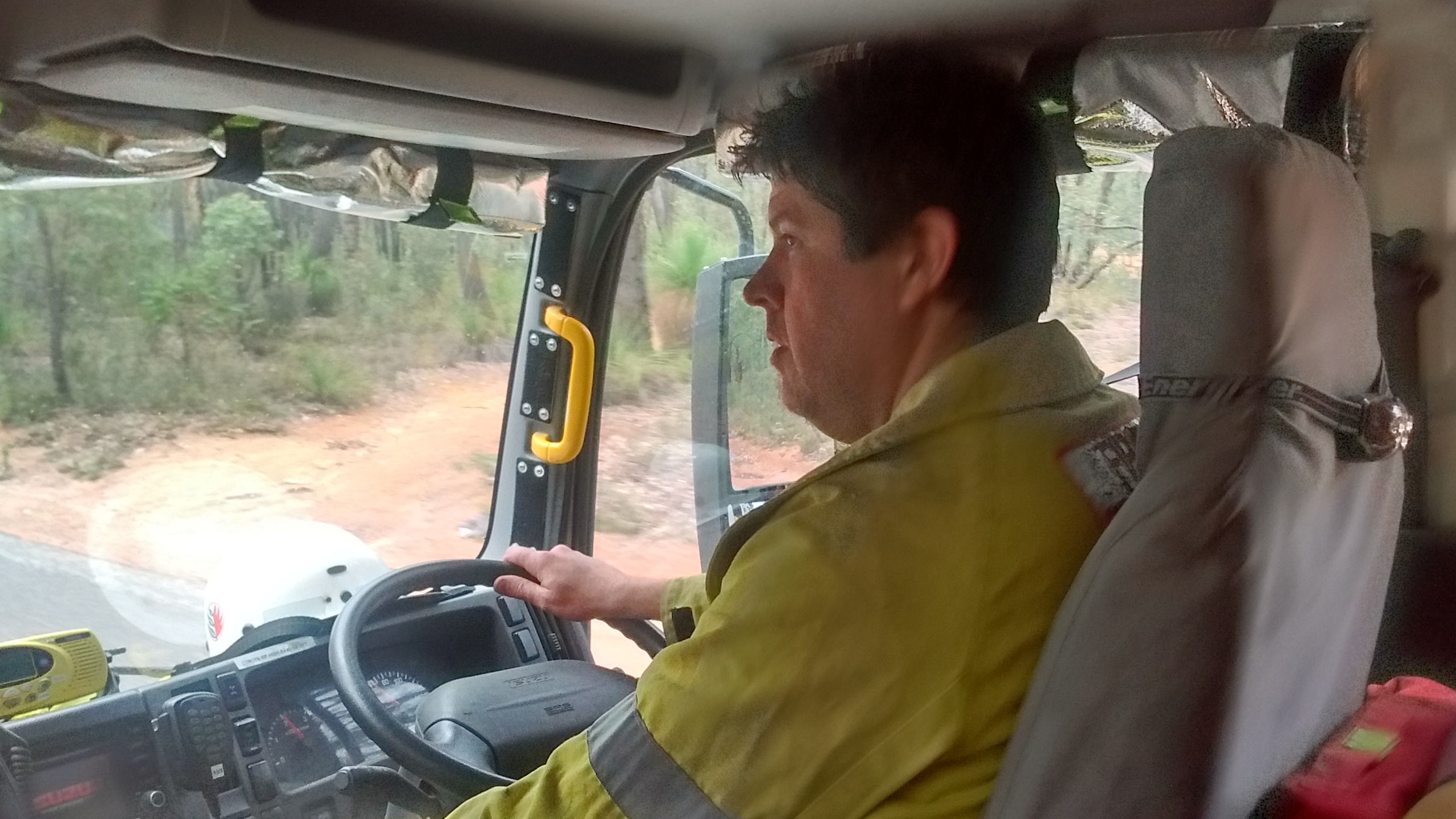 We went up the powerline trail in both vehicles, being chased by a thunderstorm!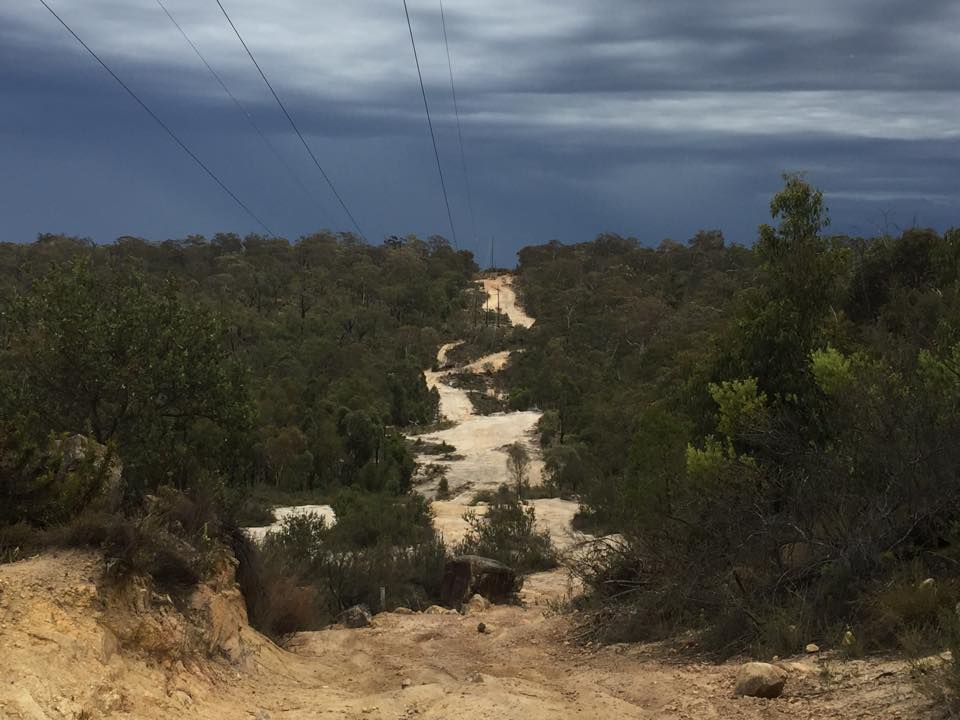 It got a bit bouncy but lady firefighters are tough!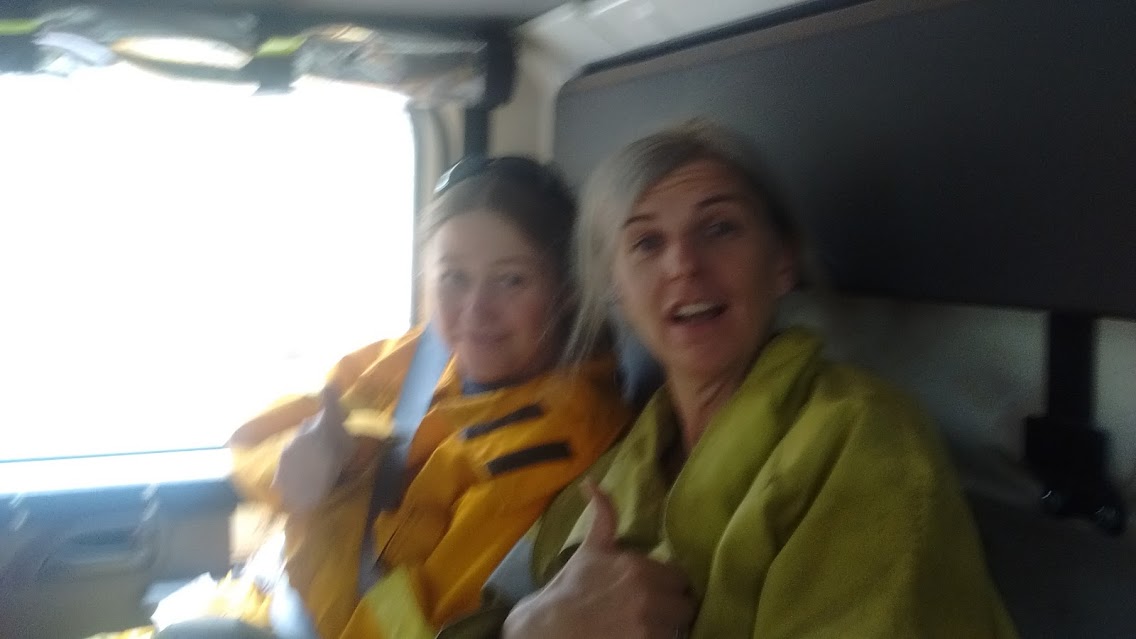 Earlier this month we had two fires in a row, deliberately lit, that saw the Brigade fighting fires in the The Lakes area for three days in a row in over 40 degree heat.  We did a marvelous job, fielding teams for two shifts for all of the three days.  A great achievement for a small brigade!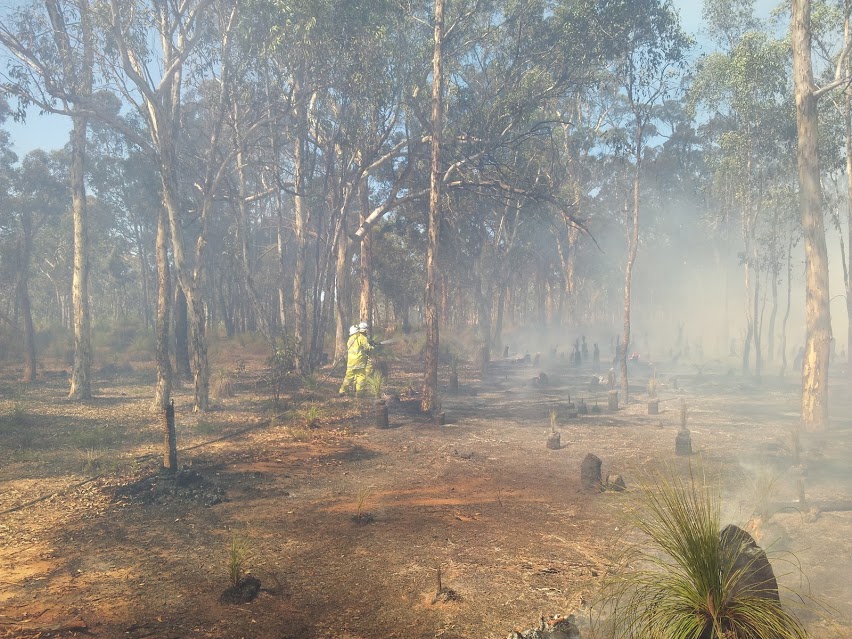 It can be very busy at a fire, but there are also times where you need to wait for some reason, and it is surprising how well you get to know and appreciate your fellow firefighters in the course of a shift.  It's not all serious!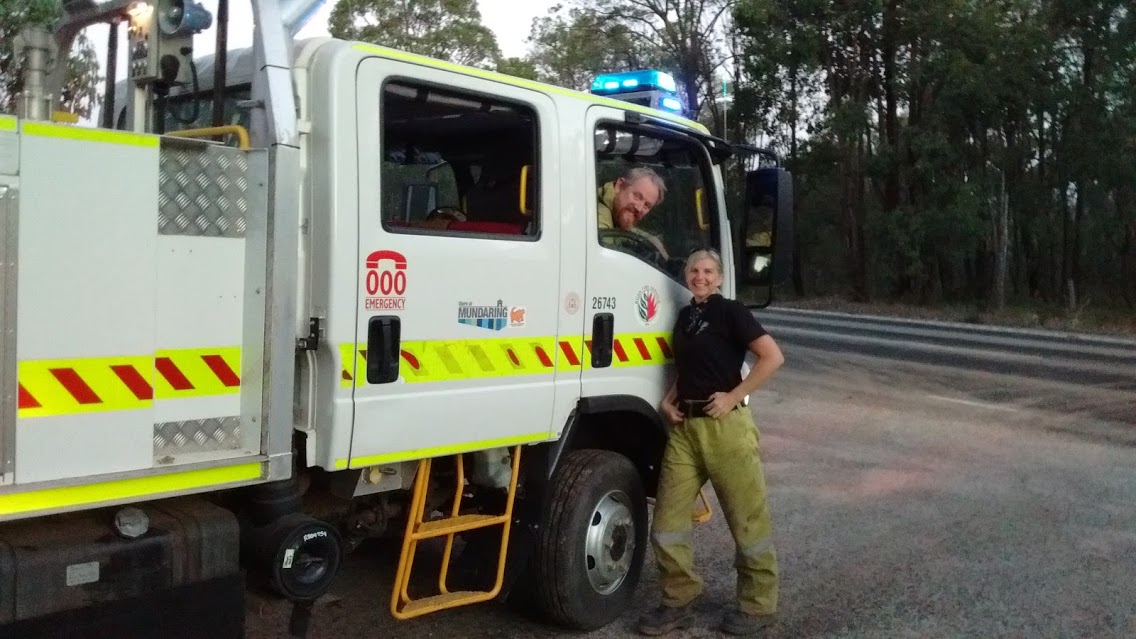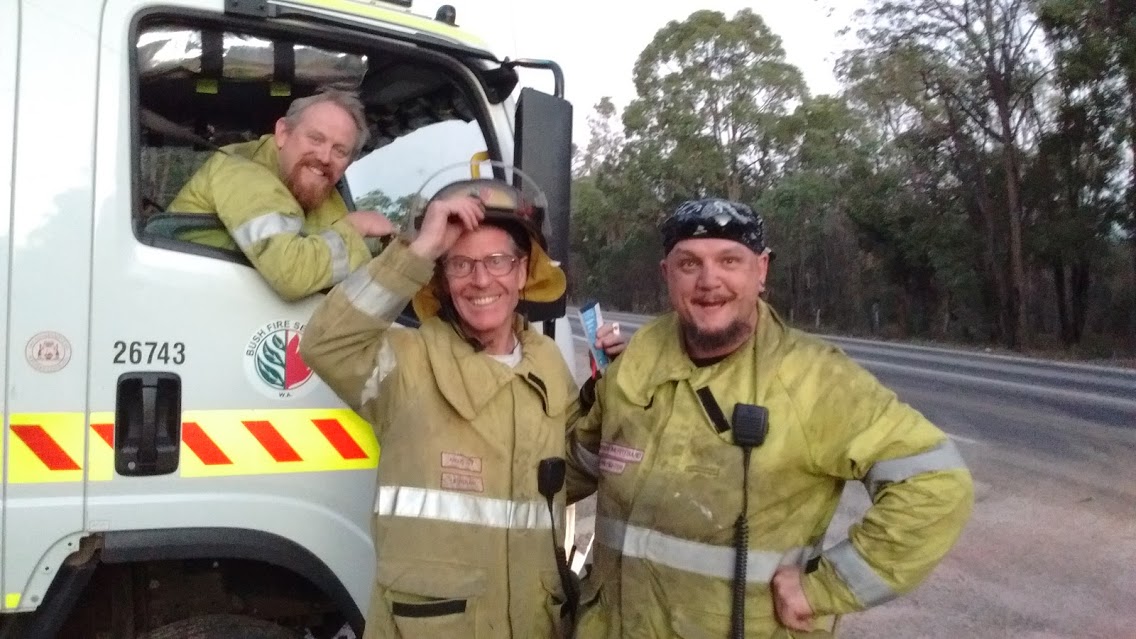 There has been much talk of getting some extra fund-raising geared up to help us purchase an automatic hose reel winder for the Light Tanker.  Hand-winding a hose might seem relatively easy the first time you do it, but by the tenth time on a fireground, after dragging a heavy water-filled hose all over the place, it begins to seem a tad harder!  If you feel you can add some enthusiasm and/or experience to our fund raising team, please step forward.  You'll be very welcome!  Support roles may not seem as 'sexy' as active firefighting, but without people filling those jobs, we can't carry on.
One support role that has changed hands this month is Equipment Offier.  Many thanks to Elton for taking on this position at the last AGM, and we are very glad he is continuing in his role as firefighter for the brigade.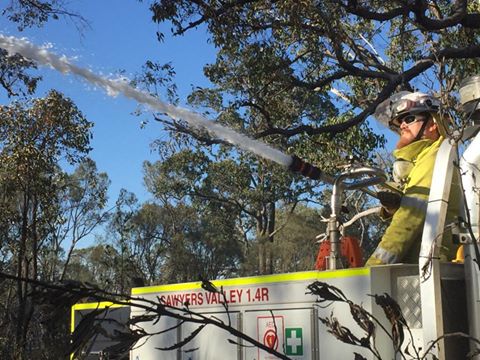 The new EO is Tina, and I'm sure we all wish her well as she learns her new position.
The last Saturday of the month saw our brigade once more turning out teams for a fire,  this time one in Beechina.  Eleven members fielded over two shifts.
Some were newer hands like Gordon,  who may be young, but he is a great driver and has a good eye on the fireground, plus boundless enthusiasm.  A great combo! He has recently been 'blessed' with the nickname of Gogs!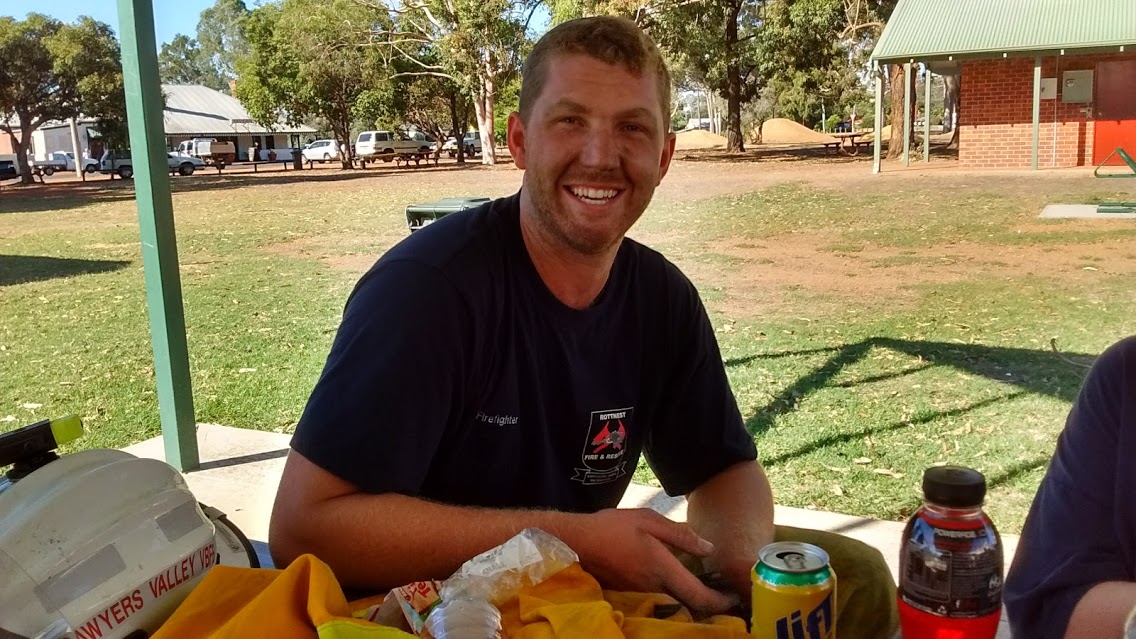 Then there were the stalwarts of the brigade, like Warren, who has seen many a fire and his experience and calm way is very valuable to the brigade.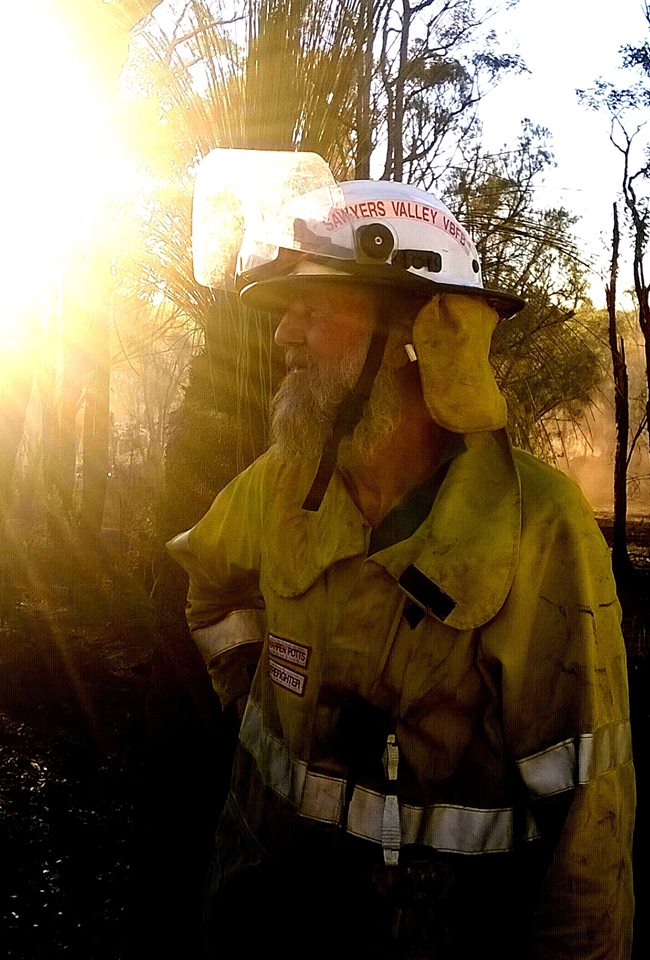 Night shifts can be very confusing, with flashing lights, fire and vehicles everywhere.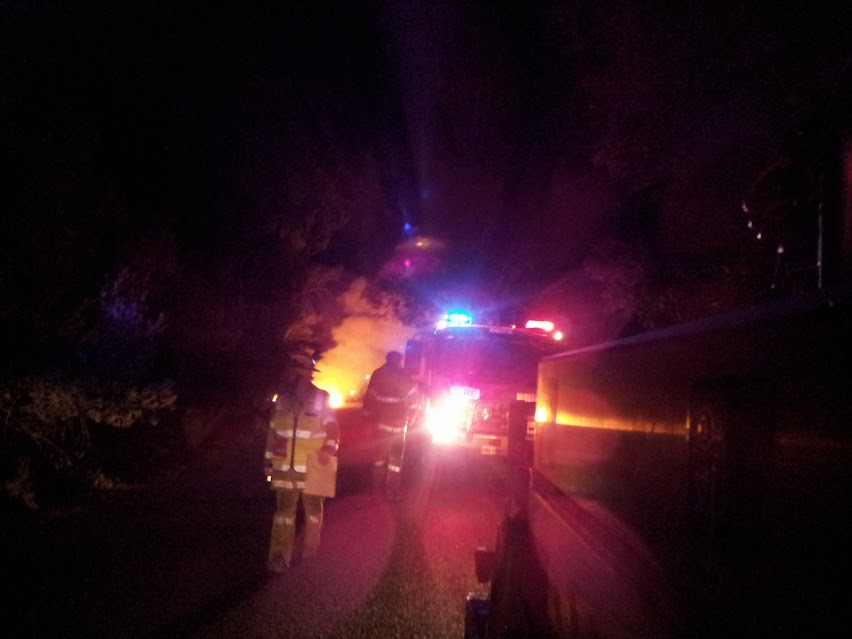 But afternoon shifts can give you sudden opportunities for moments of great beauty in the midst of destruction.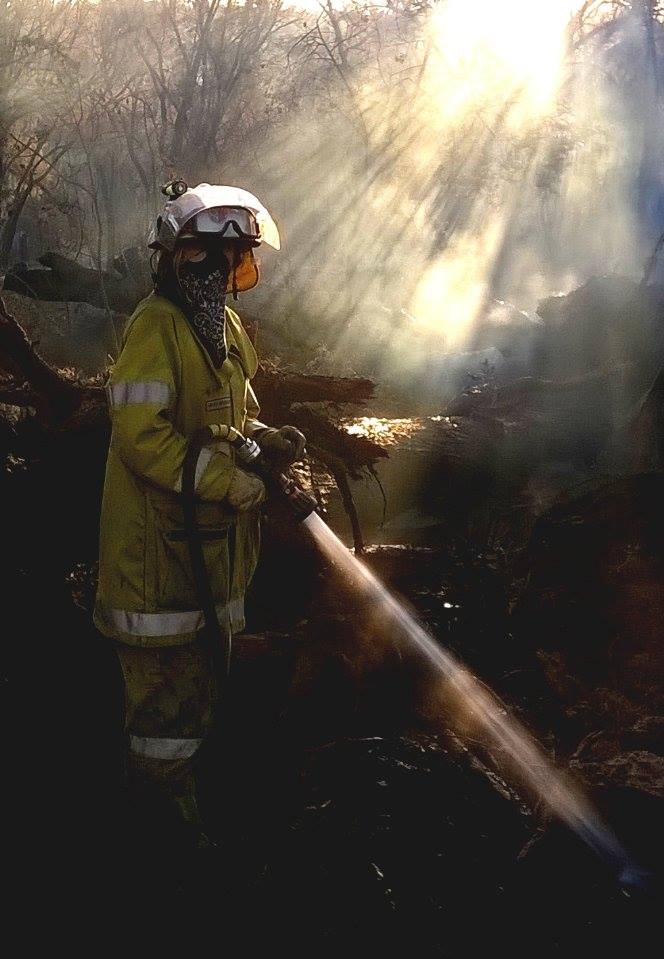 As we head into autumn, we hope that cooler weather will see us turning out to less fires in March.  We have a Shire BBQ and tug-o-war to go to next month, so that will be a nice change of pace!   
Thanks to Andrew, Elton, Nikki and Tina for the great photos.