News for January 2016
The Brigade has been very active in recent months, as might be expected in the fire season.  
Some local fires have been attended, luckily none too big.  There was one in bush out behind the Sawyers Valley townsite that got some hearts racing, but luckily it was put out before it reached any buildings.
Another fire was started by a large tree losing its crown over power lines on the road to Chidlow but once more it was well-attended and soon blacked out.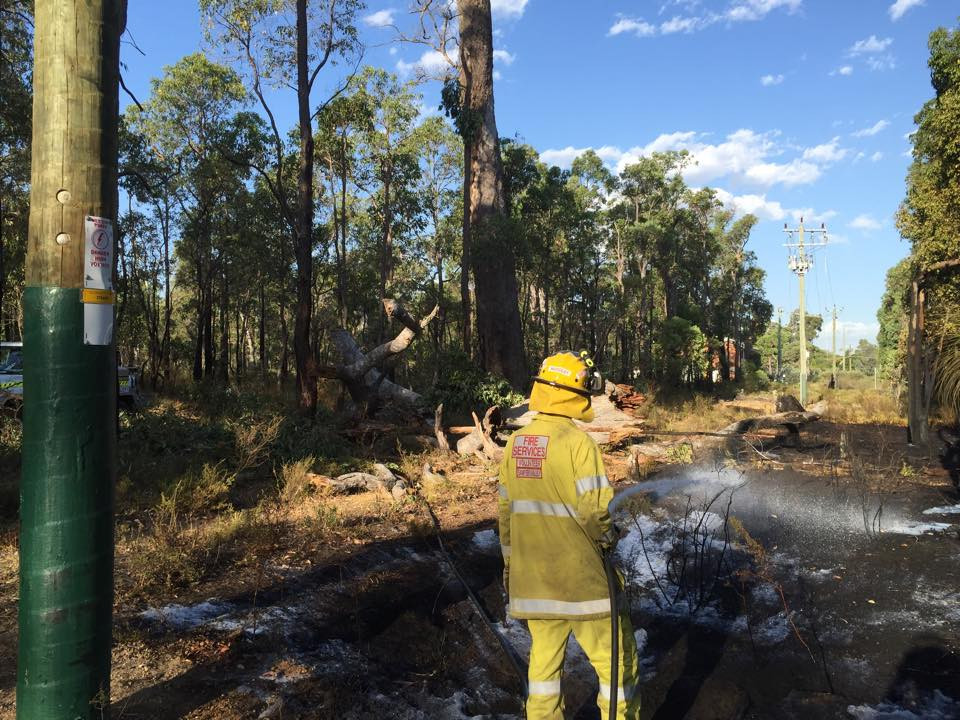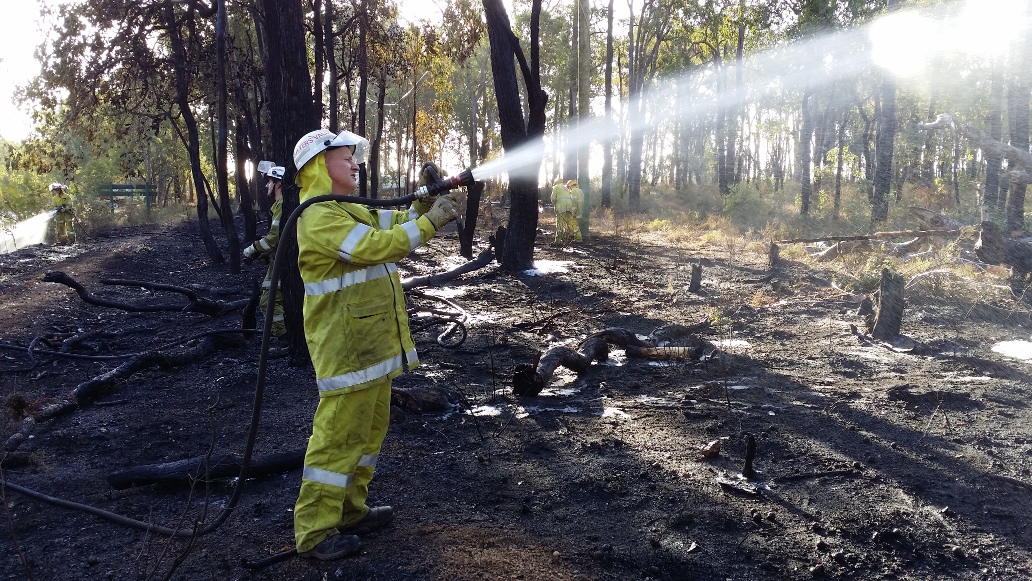 Some more routine work has been ongoing, with Hydrants being checked and marking upgraded to make them easier to find.   Warren made a stirling effort in almost single-handledly checking and geotagging all the hydrants in our area so they can be put on our GPS systems.  Good work, Warren!  Others of us got a bit painty marking white H's on the road. Keep your butt tucked in there, Andrew, a car might go by!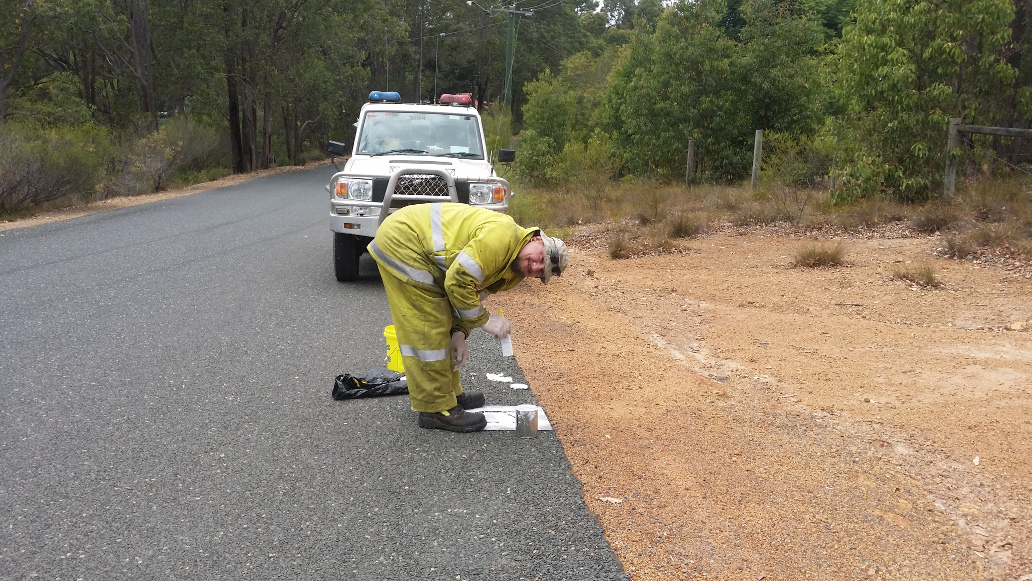 Further afield in WA, there have been terrible fires, as surely everyone is aware.  Our hearts and best wishes go out to all those affected.  Some of our Brigade members have been away helping locals and people from brigades all over the State, and even from the Eastern States, to work those fires.  Special mentions go out to Nikki, Dan, Angus and Gordon, for their extra dedication and endurance!  Night work in places you don't know is extra tiring and dangerous, but they did us proud.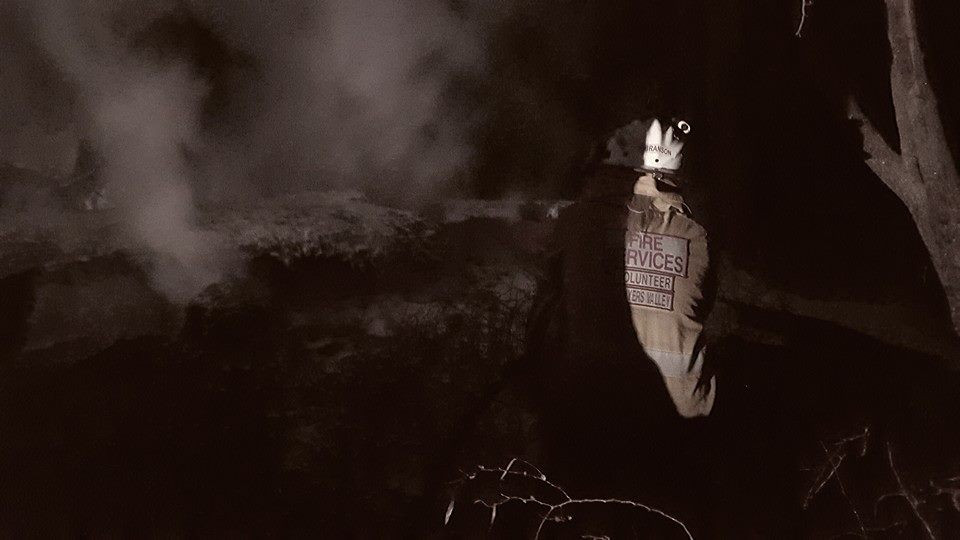 They were much appreciated, both by the locals, and the exhausted Fireys they went to relieve.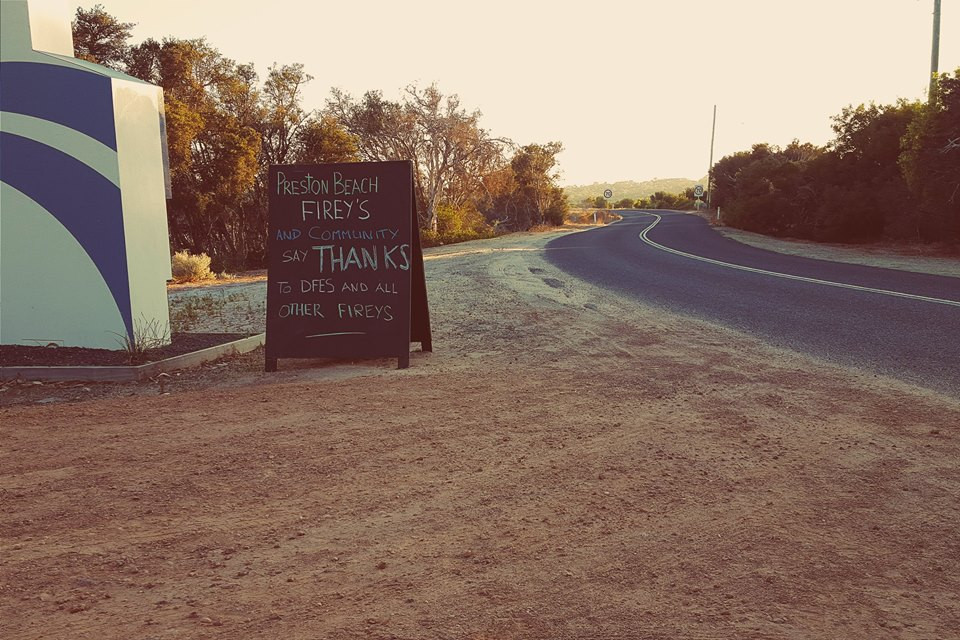 Closer to home, we have had quite a few new members join our Brigade, which is great news and they are very welcome.  Some have already passed their basic training and been out on their first firegrounds, while others are awaiting a chance to do the courses and learning their way around the station and vehicles in the meantime.  Some are planning on being support crew for the active fire-fighters.  The more the merrier, we say!

Speaking of merriness,  the Brigade had a very successful Christmas Party thanks to contributions of good food and good cheer from many members.  It's not all putting wet stuff on the red stuff!  The social element of the Brigade is a lovely reward for all the hard work.   You won't meet better people than the ones you'll find in a Volunteer Bushfire Brigade like ours!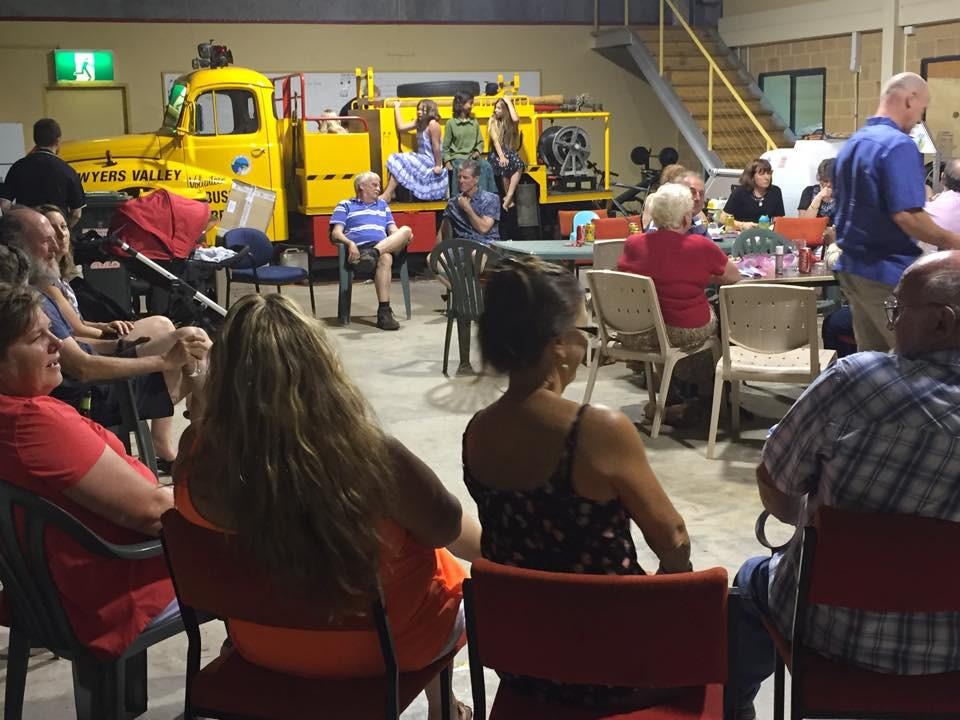 And the littlest member of all really enjoyed showing off his Christmas present of a uniform just like Dad and Grandad's!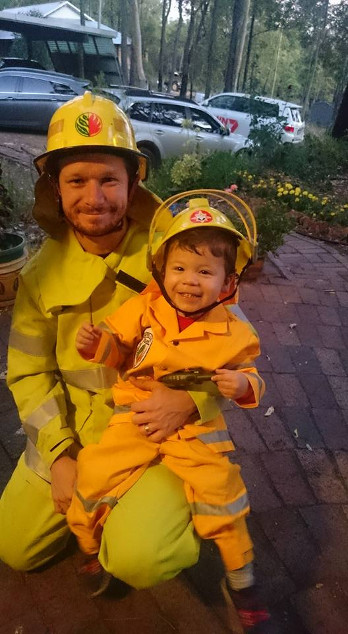 Here's to a happy, successful and fire free 2016 for us all!